Tour Details
Tour Description
In 79 A.D., fierce volcanic eruptions buried several towns and villas that hugged the slopes of Mt. Vesuvius with molten lava and ash. Many of these sites were not unearthed until the modern era, when in the late 18th century, the Bourbon kings of Naples financed vast excavation efforts that greatly enriched the royal collections. Ironically, the volcanic material which settled upon the ancient settlements preserved homes, stores, temples, and bodies to frightening accuracy, allowing for an in-depth investigation into the ancient life and culture of the area. On this Full Day Archaeology Tour, we dive into the two ancient cities with an archaeologist or classical historian, marveling at and being moved by the remains that astonished viewers since their discovery while developing an in-depth understanding of the importance of these finds.
Sites Visited
Included
8 hours with a Ph.D. or MA-level guide
Skip-the-line entry into the Pompeii Archaeological Site
Skip-the-line entry into the Herculaneum Archaeological Site
Itinerary Details


Our day begins in Pompeii where we will spend the full morning exploring the site and imagining life before the eruption of Mt Vesuvius that changed the course of history. We will explore the depth and breadth of the site with an expert who will bring the ancient history to life.


Throughout the day, we will be chauffeured with a car service and will travel in the good company of a guide who specializes in archaeology or classic history, and who possesses a deep knowledge of the individual sites and the overall context of the Campania region during antiquity and its relationship to Rome, who ruled the area at that time.

After lunch in a local trattoria, we will set out for Herculaneum, just nearby. Although less well-known then it's neighbor, Pompeii, Herculaneum was discovered first and excavated a few years before the larger city. While smaller than Pompeii, Herculaneum holds clues to ancient life among the wealthier classes and helps to complete our understanding of ancient life.


For more information on organizing a day trip to the archaeological sites of Mt. Vesuvius, check our guide to
Mt. Vesuvius
we penned to serve this purpose. Those interested in a briefer look at the archaeological remains may prefer our
Pompeii Tour
, while families should see our
Pompeii for Kids Tour
.
FAQ
What is a private tour?
Our private tours are limited exclusively to travelers in your party. They are designed to provide a learning experience that is completely tailored to you and your traveling companions. Private tours give you more flexibility with scheduling (you decide when the walk best fits in your trip), the ability to tailor your itinerary (we'll work to match the itinerary to the interests and dynamics of your group), and more personalized time with your guide.

I would like to climb Mt Vesuvius, is that possible?
Yes it is possible to walk on the rim of the volcano. We would do that excursion after lunch and instead of Herculaneum. Please email us and we will work with you to customize your tour. However, the terrain is uneven and the altitude high. We discourage clients with walking difficulties from requesting this version of the excursion. Due to COVID, only a limited number of visitors are allowed per day and last minute requests are hard to satisfy.

I would like to visit Oplontis or Stabia, is that possible?
Yes we can substitute your time at Herculaneum for a visti to Oplontis or Stabia, tickets and opening hours permitting. Please email us and we will work with you to customize your tour.
Is the cost of lunch included in the full-day Pompeii excursion from Naples? No, you'll be responsible to cover for the cost of lunch for you and the guide.


I am staying in the Amalfi Coast (Vietri sul Mare, Ravello, Amalfi, Positano, Sorrento), is the car service to Pompeii included in the price of the walk? We can have the car pick you up one hour prior the start time of the tour at your accommodation with an additional fee. You will meet your guide at the archaeological site of Pompeii.
Where You'll Start
Tour Experts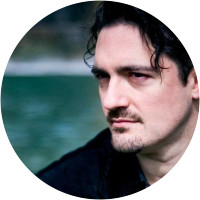 Riccardo holds a Ph.D. in Art History from the University of Naples Federico II and a degree in Art History from the University Suor Orsola Benincasa. He is a native of Naples and also a classically trained musician, with a degree in classical guitar from the Conservatoire of Naples San Pietro a Majella. Besides his work as a licensed tour guide of all the archaeological sites (Pompei, Herculaneum, Oplontis, the Phlegrean Fields), churches, and museums of the Campania Region, he has held many conferences about medieval illuminations, and about relations between visual arts and music in Roman Antiquity and the Middle Ages. From 2006 to 2009 he worked as assistant professor at the "Suor Orsola Benincasa" University, in Naples. Riccardo also teaches art history at a secondary school.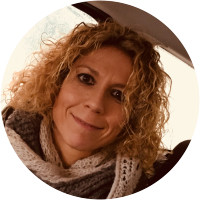 Gioconda earned a degree in Archaeology at Federico II University of Naples a PhD in the Archaeology of Magna Graecia with a focus on Roman Building Techniques. Her main interest is Roman architecture. As both a teacher and a licensed guide, Gioconda is at ease explaining complex concepts to adults and families. She is very passionate about sharing her deep love of archaeology and her knowledge about her hometown with clients from all over the world.
Francesca holds a PhD in Museology from the University of Naples Federico II where she also studied Art History. In addition she holds a Masters Degree in Art and Cultures From the University Suor Orsola Benincasa in Naples. She is a Native of Naples but she lived two years in Spain. She is fluent in English, Spanish and French. Besides her work as a licensed tour guide of the Campania Region, she translates books from English and Spanish and is a specialist in 18th century Art and private collections.
Reviews can only be left by Context customers after they have completed a tour. For more information about our reviews, please see our FAQ.
We had a great day in Pompeii and Herculaneum. Gioconda is a special guide and teacher. We also appreciated our car driver and the care he provided.
Apr. 21, 2022
What an experience! Roberta demonstrated her deep knowledge and answered all of our questions while adding more depth to our experience. She was friendly and helpful in giving insights into Naples too while also ensuring we returned to the train station. A wonderful, engaging experience!
Dec. 25, 2021
We loved Fiorella, her energy, knowledge and attention to our two boys made it the most amazing day. She is the perfect choice for this tour. We wish we had added another 1/2 day for the Herculeum. Bravo Fiorella you are a star! Also Ciro our driver was discrete, professional and friendly.
Jul. 29, 2021