Tour Details
Tour Description
In the early morning of June 6th, 1944, almost 160,000 Allied troops descended on the well-fortified
Normandy beaches
, setting Operation Overlord in motion. Today, the various commemorative sites along this now peaceful stretch of French coastline are a powerful reminder of the courage and sacrifice that was needed to liberate Europe from Nazi occupation. On this full day D-Day tour in the company of a WWII historian we will travel along the D-Day beaches, stopping at the main sites and providing a powerful visual backdrop to understand this complex, key turning point in World War II.
Sites Visited
Caen
Pointe du Hoc
Omaha Beach
Normandy American Cemetery and Memorial
Arromanches
Included
A full day with a D-Day expert Historian
Car service while in Normandy
Itinerary Details
After taking the train from Paris to Caen, the capital of Lower Normandy and target for heavy bombings during the war, you will meet our guide and driver at the Caen train station. Our route may change to accommodate any special interests, but we usually begin with the far end of the American sector: the Pointe du Hoc. En route, our guide will lay out the background for the invasion. This steep cliff, sitting 30 meters (100 feet) above the sea, was a strategic location on the German defensive Atlantic wall. It was a point of attack for the 2nd Ranger Battalion and the site of an intense two-day battle. The rough terrain, marked with shell holes and the remains of the machine gun battery, takes us back to the day of the battle and sets the tone for our excursion.
After a break for lunch, we will proceed to Omaha Beach. Situated at Colleville-sur-Mer, Omaha Beach serves as the location of the Normandy American Cemetery and Memorial. At this moving site, we will learn about the important involvement of the American contingency in the invasion. You will also have time to independently visit the cemetery and pay homage to any particular graves or walk to the expansive beach down below.
Driving eastward, we will reach Arromanches, the location of the invaluable artificial port. At this site, we will learn about the careful preparations for Operation Overload and how this artificial port was installed and used to offload vehicles and supplies in the days following the invasion. Time permitting, we may also visit a German cemetery. A sombre resting place, it provides a unique context for seeing the perspective of the individual German soldier.
FAQ
Where do we meet? Where does it end?
You will take the train independently from Paris to Caen between 8:15-8:45am, and then meet your guide and driver in the city of Caen, in Normandy at 11am. At the end of the tour, you will be dropped off at Bayeux Train Station, where you will take the train back to Paris. We can pre-purchase train tickets for you; simply leave them in your shopping cart during checkout. We'll then email you the tickets before your trip.


How long is the train ride?
About 2 hours each way.


Can I upgrade to first-class train tickets?
Yes. Please let us know and we will contact you to discuss pricing options.


Can we arrange a car from Paris instead of taking the train?
Yes. Please contact us about pricing options. The drive is about 2.5-3 hours each way.

Is lunch included in the tour?
The tour will take time for a lunch break, but you are responsible for the cost of your own lunch.


I'm not staying in Paris! What should I do?
Please see our
D-Day and Normandy Beaches Tour from Normandy
.
How long is the full-day excursion?

The D-Day and Normandy Beaches Excursion from Paris is approximately 12 hours. Depending on train ticket times, clients depart by themselves from the Paris St-Lazare station between 8:15-8:45 am and arrive in Caen around 11:00 am, where the guide and driver will be waiting. Clients will return to the station around 7:00 pm, arriving in Paris around 9:00 pm.
Where You'll Start
Tour Experts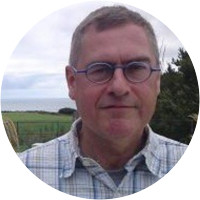 Alexander got a First in modern history at Oxford and retains an abiding passion for the subject. He has lived and worked – mainly in publishing – in France for over twenty years, first in Paris and now in Normandy, where he is carrying out an eco-friendly restoration on his old fisherman's cottage in Port-en-Bessin. This small fishing port, noted for its scallops, is situated on the coast just 10 km north of the medieval splendors of Bayeux, and is tucked into the cliffs which separate the sites of the American and British D-Day landing beaches. His knowledge of the Normandy landings is enhanced by the fact that his father was a member of the British commando unit which liberated his adopted town in June '44, and indeed Alexander has recently published a book on this very subject. His love for the region also led him to study to qualify as an official regional guide, and sharing his enthusiasm for Normandy and its long history has become something of a vocation.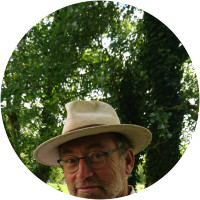 William studied history and art history at Bristol University and did his MA at the Sainsbury Centre for the Visual arts at the University of East Anglia Norwich, specializing in Westminster Abbey. He taught history to university entrance for ten years before marrying and settling in France where he set up his own tour guide business based in Caen, Normandy. In 1991 he became a nationally accredited Guide-conférencier des Monuments Historiques et des Sites, and a Guide-Interprète régional. Since 1994 he has written nine guide books for Pitkin Guides and the French publisher Pro Libris, all on the theme of D-Day and the battle of Normandy: these are sold in English and in French throughout the region and in every museum related to 1944. He has given lectures on Silver Seas cruises and the Silver Cloud II. Off season he teaches English to engineers and lawyers at the University of Caen - and writes. Since 2002 he has been the President of the Franco-British Association in Caen, the city where he intends to age gracefully.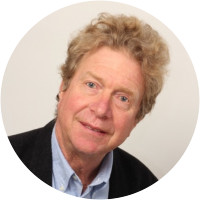 A native of Australia, Geoffrey has been guiding in Normandy for over 17 years. He specializes in the D-Day landing beaches and Mont Saint Michel; however, he knows the whole region inside out and enjoys sharing this beautiful part of the country and its history to visitors of France.
Reviews can only be left by Context customers after they have completed a tour. For more information about our reviews, please see our FAQ.
David was great - his ability to describe the events of the invasion, coupled with historical photos made you feel you were there on June 6. Highly recommended - his command of English is excellent. Getting on the train in the chaos of the morning rush hour in Paris was daunting for those with limited French. We were fortunate to find a very kind French woman who was on the same train that adopted us and made sure we got on. Without her, we would have missed the train to Caen and missed the tour. This process needs to be improved.
May. 9, 2023
We loved Alexander and his breadth of knowledge. Wish we had more time!
Dec. 2, 2022
Great logistical follow-up by Context and great choice of guide in Graham, who is passionate about Normandy as a site, the veterans who served nearby, and the stories of their lives. We learned a lot and loved every minute of the tour.
Oct. 16, 2022