Tour Details
Photos & Highlights
Immerse yourself in the rich history of the region during your full-day tour, hosted by an expert on WWII History
Explore the key landmarks of Normandy, including sites such as:
Normandy Landing Beaches, Pointe du Hoc, Omaha Beach, The Normandy American Cemetery and Memorial, and Mulberry Harbour at Arromanches
Tour Description
Discover Normandy and its beaches on our full-day tour, guided by an expert on D-Day history. This tour starts in Normandy, so it is ideal for travelers already based in the region looking to learn more about the events of 1944 and their impact for European liberation. Together, we will discuss Operation Overlord as we drive to various D-Day beaches and visit significant sites relevant to this historic wartime narrative.

NOTE: This tour includes a car service that will pick you up at your accommodation. Please tell us your hotel or apartment address in the 'Additional Details' box while adding the tour to your shopping cart.
Sites Visited
D-Day Beaches (Omaha Beach, Mulberry Harbour at Arromanches)
Normandy American Cemetery
Pointe du Hoc
Included
Private Car Service for the duration of the day
Expert Historian guide
Itinerary Details
Meeting in Bayeux, our route may take different directions according to the interests of the group, however, we tend to start with the American sector: Omaha Beach and the Pointe du Hoc. As we drive, our guide will introduce the background for the invasion before we see the steep cliffs and rugged terrain for ourselves. We'll map the story of the intense two-day battle for the 2nd Ranger Battalion and discuss the strategy on both sides.
After a local lunch (at your expense), our journey will continue to the Omaha Beach, which today stands as the Normandy American Cemetery and Memorial. We'll talk about the role the American forces played in the invasion and spend some individual time at the beach and cemetery. We'll leave the expansive beach behind and drive east to Arromanches. We'll use this artificial port to discuss its importance during Operation Overlord for supplies and reinforcements throughout the critical D-Day period. If time allows, we may also visit a German cemetery to witness the perspective of the German soldier. At the end of our day together, we'll return to Bayeux with a deeper and more nuanced understanding of this somber period.
FAQs
What is a private tour?
Our private tours are limited exclusively to travelers in your party. They are designed to provide a learning experience that is completely tailored to you and your traveling companions. Private tours give you more flexibility with scheduling (you decide when the walk best fits in your trip), the ability to tailor your itinerary (we'll work to match the itinerary to the interests and dynamics of your group), and more personalized time with your guide.

Where do we meet? Where does it end?
The standard meeting and ending point for this tour is the city of Bayeux. If you'd like to be picked up from elsewhere, this may be possible for an additional fee depending on where you're staying in Normandy. Please contact us to discuss.

Your website won't allow me to book more than 7 people for this tour. Can I book for a larger group?
Contact us to discuss your group size and needs and we will inquire with our car provider about larger car options.
Where You'll Start
Tour Experts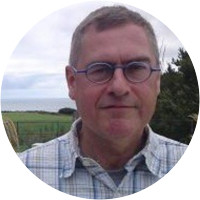 Alexander got a First in modern history at Oxford and retains an abiding passion for the subject. He has lived and worked – mainly in publishing – in France for over twenty years, first in Paris and now in Normandy, where he is carrying out an eco-friendly restoration on his old fisherman's cottage in Port-en-Bessin. This small fishing port, noted for its scallops, is situated on the coast just 10 km north of the medieval splendors of Bayeux, and is tucked into the cliffs which separate the sites of the American and British D-Day landing beaches. His knowledge of the Normandy landings is enhanced by the fact that his father was a member of the British commando unit which liberated his adopted town in June '44, and indeed Alexander has recently published a book on this very subject. His love for the region also led him to study to qualify as an official regional guide, and sharing his enthusiasm for Normandy and its long history has become something of a vocation.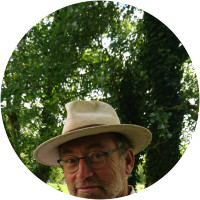 William studied history and art history at Bristol University and did his MA at the Sainsbury Centre for the Visual arts at the University of East Anglia Norwich, specializing in Westminster Abbey. He taught history to university entrance for ten years before marrying and settling in France where he set up his own tour guide business based in Caen, Normandy. In 1991 he became a nationally accredited Guide-conférencier des Monuments Historiques et des Sites, and a Guide-Interprète régional. Since 1994 he has written nine guide books for Pitkin Guides and the French publisher Pro Libris, all on the theme of D-Day and the battle of Normandy: these are sold in English and in French throughout the region and in every museum related to 1944. He has given lectures on Silver Seas cruises and the Silver Cloud II. Off season he teaches English to engineers and lawyers at the University of Caen - and writes. Since 2002 he has been the President of the Franco-British Association in Caen, the city where he intends to age gracefully.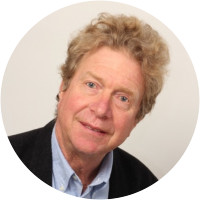 A native of Australia, Geoffrey has been guiding in Normandy for over 17 years. He specializes in the D-Day landing beaches and Mont Saint Michel; however, he knows the whole region inside out and enjoys sharing this beautiful part of the country and its history to visitors of France.
Reviews can only be left by Context customers after they have completed a tour. For more information about our reviews, please see our FAQ.
Colin knew it all! Liked the individual stories and the adapting for the rain. Maybe bring waters for the van ride is only suggestion! And ponchos ?
Mar. 31, 2023
David was amazing. I don't know how he spent the whole day in the cold talking without loosing his voice but he was an incredible person to walk the beaches of Normandy with. We learned so much about what happened after the initial wave of soldiers hit the beaches and the realities involved with the logistics of actually securing a military presence on a continent from our day together.
Feb. 27, 2023
Looked forward to the tour for months and it was everything I hoped and more. Our tour guide David was just absolutely fantastic. His knowledge of the history of the area as well as the specific history of the D-Day invasion was incredible. He offered great anecdotes and factual tidbits none of us had heard or read about. He really brought the entire tour to life. He also made sure to provide us with time to see the tapestry and give us some great restaurant tips for our evening in Bayeaux.
Dec. 30, 2022