Tour Details
Tour Description
In the early morning of June 6th, 1944, almost 160,000 Allied troops descended on the well-fortified
Normandy beaches
, setting Operation Overlord in motion. Today, the various commemorative sites along this now peaceful stretch of French coastline are a powerful reminder of the courage and sacrifice that was needed to liberate Europe from Nazi occupation. On this full day D-Day tour in the company of a WWII historian we will travel along the D-Day beaches, stopping at the main sites and providing a powerful visual backdrop to understand this complex, key turning point in World War II.
Sites Visited
Caen
Pointe du Hoc
Omaha Beach
Normandy American Cemetery and Memorial
Arromanches
Included
A full day with a D-Day expert Historian
Car service while in Normandy
Itinerary Details
After taking the train from Paris to Caen, the capital of Lower Normandy and target for heavy bombings during the war, we will meet our guide and driver at the Caen train station. Our route may change to accommodate any special interests, but we usually begin with the far end of the American sector: the Pointe du Hoc. En route, our guide will lay out the background for the invasion. This steep cliff, sitting 30 meters (100 feet) above the sea, was a strategic location on the German defensive Atlantic wall. It was a point of attack for the 2nd Ranger Battalion and the site of an intense two-day battle. The rough terrain, marked with shell holes and the remains of the machine gun battery, takes us back to the day of the battle and sets the tone for our excursion.
After a break for lunch, we will proceed to Omaha Beach. Situated at Colleville-sur-Mer, Omaha Beach serves as the location of the Normandy American Cemetery and Memorial. At this moving site, we will learn about the important involvement of the American contingency in the invasion. You will also have time to independently visit the cemetery and pay homage to any particular graves or walk to the expansive beach down below.
Driving eastward, we will reach Arromanches, the location of the invaluable artificial port. At this site, we will learn about the careful preparations for Operation Overload and how this artificial port was installed and used to offload vehicles and supplies in the days following the invasion. Time permitting, we may also visit a German cemetery. A sombre resting place, it provides a unique context for seeing the perspective of the individual German soldier.
Customize this Tour
Whether you already have something in mind or would like to craft something entirely new, our dedicated planning specialists are on hand to help you develop a tour that will be just right for you. Context planners, all travelers in their own right and experts in their dedicated territory, will partner with you to create an itinerary suited exactly to your needs and schedule.


FAQ
What is a private tour?
Our private tours are limited exclusively to travelers in your party. They are designed to provide a learning experience that is completely tailored to you and your traveling companions. Private tours give you more flexibility with scheduling (you decide when the walk best fits in your trip), the ability to tailor your itinerary (we'll work to match the itinerary to the interests and dynamics of your group), and more personalized time with your guide.
Where do we meet? Where does it end?
Your guide and driver will meet you in the city of Caen, in Normandy. You will take the train independently from Paris to Caen. At the end of the tour, you will be dropped off at Bayeux Train Station, where you will take the train back to Paris. We can pre-purchase train tickets for you; simply leave them in your shopping cart during check out. We'll then email you the tickets before your trip.


How long is the train ride?
About 2 hours each way.


Can I upgrade to first class train tickets?
Yes. Please let us know and we will contact you to discuss pricing options.


Can we arrange a car from Paris instead of taking the train?
Yes. Please contact us about pricing options. The drive is about 2.5-3 hours each way.


I'm not staying in Paris! What should I do?
Please see our
D-Day and Normandy Beaches Tour from Normandy
.
How long is the full day excursion?

The D-Day and Normandy Beaches Excursion from Paris is approximately 12 hours. Clients depart by themselves from the Paris St-Lazare station at 8:45 am and arrive in Caen around 11:00 am, where the guide and driver will be waiting. Clients will return to the station around 7:00 pm, arriving in Paris around 9:00 pm.
Where You'll Start
Tour Experts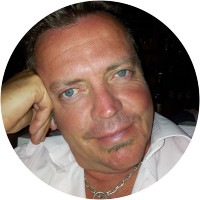 Alain grew up in Brittany and has always had a passion for the Celtic art and history of his native region. He has been leading tours in both Brittany and Normandy for the past fifteen years and he specializes in the area's WWII history, especially the D-Day landing beaches. In his free time, Alain loves to read about French history in general and of the Renaissance period in particular. He also has experience guiding in the Loire Valley and in Paris. Alain looks forward to sharing his knowledge and enthusiasm with travelers that are curious to learn more about the rich history of his homeland.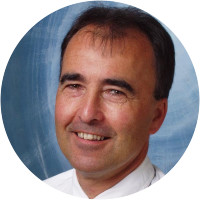 Armed with an Engineering degree from his native Britain, Colin came to France in 1981 having fallen for a French girl. He then fell into the cauldron of Norman history and has been drinking it in and sharing it ever since. D-day and the battle of Normandy is a favourite theme of visitors to the region, especially Anglo-Saxon visitors, but Normandy is steeped in history, from the Roman occupation through the Viking settlements, William the conqueror and the hundre d years war.His passion is to learn always more on Normandy.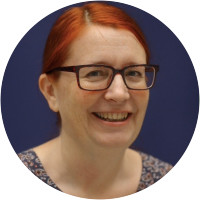 Claire has worked 13 years at the Memorial Museum in Caen, including 8 years as the project manager and tour guide for the D-Day excursions organized by the museum (from 1990-2003). She has also been in charge of the guided-tours department of the Bayeux Tourist Office for another 8 years. Since 2011, Claire has been working as a certified national tour-guide and lecturer leading a variety of tours in Normandy. Her expertise in the history of WWII is enhanced by her personal experience ( her family lived in Caen, Normandy during the war and her grandfather was a member of the French resistance). Devoted to her birthplace, Claire enjoys sharing her passion for historic heritage and Impressionism with the curious travelers.
Reviews can only be left by Context customers after they have completed a tour. For more information about our reviews, please see our FAQ.
Alexander was a fantastic and personable guide and extremely knowledgeable on the history of the region. He brought the Battle of Normandy to life for my son and I. We enjoyed a full day reliving events of 75 years ago.
Jun. 19, 2019
Alexander was all we hoped for and more. GREAT guide! A PERFECT guide!!! One tip for Context: We would have liked a phone # to call Alexander when we had trouble locating him due to an unexpected local construction project.
Apr. 22, 2019
William was terrific...very knowledgeable. Great tour, a place everyone should see.
Jan. 3, 2019