Tour Details
Tour Description
On this full-day excursion from Paris with an expert guide, we will take a car to one of the most impressive royal residences in history: Versailles. We'll explore the masterpieces that make this one of the greatest achievements of 17th-century art and architecture, including the palace, the royal gardens, the Trianon estate, and Queen Marie-Antoinette's Hamlet.
As we walk, we'll discuss the historical, architectural, and artistic significance of this sprawling 2000-acre estate while taking in its awe-inspiring grandeur. Majestic and monumental, Versailles is associated with the reign of the Sun King, Louis XIV. As we visit the palace and gardens, we will learn how the king used associations with the sun and the Greek god Apollo to establish his absolute power. (For more on the French Monarchy, try our
Paris French Revolution History Tour
.)
We'll begin our visit with the palace—the King and Queen's apartments, the Royal Chapel, the Royal Opera, and the most symbolic space in Versailles, the Hall of Mirrors. Jules Hardouin-Mansart designed this expansive gallery lined with shimmering mirrors, originally illuminated by 20,000 candles, to reflect the Sun King's glory. Next we'll tour the royal gardens, which have been described as one of the world's largest open-air museums. Designed by the landscape architect André le Nôtre, the geometrically precise gardens were a feat of hydraulic engineering as much as an artistic wonder. After breaking for lunch at one of the restaurants on the estate, we'll head to the Grand and Petit Trianons. These smaller palaces, built on a much more human scale, provided the royal family with precious respite from court life. We'll explore the pink marble and orderly gardens of the Grand Trianon, the most private of Louis XIV's palaces, and the Petit Trianon, given as a gift by Louis XVI to Marie Antoinette, which includes the tranquil Monument of Love, the Belvedere, the Grotto, and the Hamlet.

By the end of our full-day excursion, we'll have a sense of the estate's beauty and importance and understand how Versailles became the envy of kings and queens throughout Europe.
Miscellaneous Notes About Our Tour
Please Note:
Our team will pre-purchase timed admission tickets on behalf of your party. However, due to enhanced COVID-19 safety precautions at this venue, there will be a mandatory security line which we must wait in together.
During the summer, there is a special music & fountain show on Saturdays and Sundays. On Tuesdays and Fridays, there is music, but no fountain show. On these days, the bosquets and groves are all open. On the other days of the week (Wednesday, Thursday), and in the winter months, they are not open, nor are the fountains on. Much of the site is closed on Mondays.
Interested in a shortened version of this itinerary? Check out
our Half-Day Tour of Versailles here
.
FAQ

What is included in the cost?
The price of the tour, expert guide, hotel pick-up and transfer from Paris to Versailles as well as the entrance to the Palace, the Gardens, and the Trianon estate. We purchase dated and timed reservations which offer priority access to the Palace. Your guide will have them on hand. If you choose to take the train to Versailles, the cost of tickets is not included. The cost of lunch is not included.

Where does the tour end?
Unless you've booked a return transfer to Paris with us, the tour will end in Versailles. You can take a train or a taxi and return to Paris at your leisure. Your guide will help you with directions. If you've booked a return transfer from Versailles to Paris with us, your guide and driver will drop you off at your hotel.
I see you offer a half-day tour as well. Which is better?
We don't necessarily recommend one over the other. The half-day tour allows you to visit the palace and the gardens with an expert and explore the rest of the grounds independently after the tour. The full-day tour offers an in-depth visit of the whole Versailles estate with an expert and includes the palace, the gardens, the park, the Petit and Grand Trianons and the Queen's Hamlet, as well as a local lunch (at your own expense).


Can we take the train instead?
Yes. However, the trains are often delayed or crowded. Please note that the time to travel from Paris to Versailles is longer than by car, which means that you'll spend less time with the guide on site. Note that train tickets (approx. 10€ round trip per person) are not included in the price of the tour. It is a good idea to have some cash on hand for these or to purchase them in advance of the tour.

Can we meet the guide in Versailles?
Yes. Please contact us in advance of the tour to discuss the logistics of the tour and we will update your itinerary with a meeting point in Versailles.


Is this tour wheelchair accessible?
Please contact us to discuss in more detail your mobility concerns so that we can best advise. We can arrange a car service for visitors with mobility concerns. We don't recommend using public transportation to travel to and from Versailles. Not all of the RER stops are wheelchair accessible.


Is this tour appropriate for children?
Yes. Our expert guides have experience working with children and can tailor the tour to your needs.

There are 9 in my family but your website won't allow me to include more than 8 participants. Can't you make an exception?
Contact us about the possibility of doing a larger group!
Where You'll Start
Tour Experts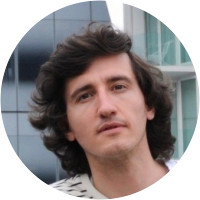 Pablo is a historian specialized in the interaction between arts, culture and politics in early modern Europe. In 2008 he received a PhD in European history from the Universidad Complutense, Madrid, and has been a postdoctoral research fellow at the European University Institute, The Italian Academy at Columbia University and the Metropolitan Museum of Art. Pablo is also the author of three books on court culture and royal identity. He lived in Naples, Washington, London, Florence and New York before arriving in Paris as a researcher at the Institute national d'histoire de l'art (INHA). He is currently writing a book on the display of antiquities discovered in Herculaneum and Pompeii in the 18th century.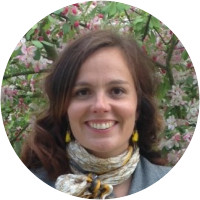 After traveling around Australia and America, Marie decided upon return to her home country of France that she wanted to share the richness of French history and culture with others. She now has a degree in cultural heritage from ESTHUA in Angers, France and has also received her French National guiding license. Marie perfected her guiding skills in the Loire Valley of France, specializing in the cultural history of the Châteaux at Blois, Amboise, and Cheverny. She later worked in Normandy, leading walks of the WWII landing beaches and the UNESCO world heritage site of Mont St. Michel. Marie has recently relocated to the city of light and looks forward to sharing her enthusiasm and passion for the "open history book" that is Paris with travelers.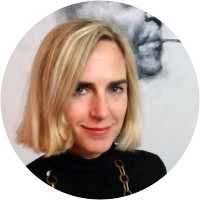 Isabelle is a Franco-American who was born and raised in Versailles. In 2006, she received her Ph.D. in Etruscan art from the Ecole Pratique des Hautes Etudes. During her studies, she spent several years in Italy: Siena and Florence, where she prepared her Master's degree, and on a scholarship at the Ecole française de Rome working on her PhD thesis. In addition to teaching at the University of Paris VIII, Isabelle has experience as Communications Manager for an art books publisher and translating documentaries for French television. She is an active member of the Montmartre Historical Society and in her free time, enjoys sharing her passion for Paris, its art and its history, with visitors, family and friends.
Reviews can only be left by Context customers after they have completed a tour. For more information about our reviews, please see our FAQ.
All was super!
Nov. 28, 2019
I took this tour because I knew I wouldn't get enough out of Versailles with just a guidebook or audio guide. Now that I've done my full day tour with Laurent, I realize I had no idea what I've been missing in my travels! This tour exceeded my expectations. Laurent shared his encyclopedic knowledge in a way that held my attention and made Versailles even more interesting to me than I thought it would be. If I was traveling for longer, I'd be seriously looking into what other docent-guided tours you had available.
Nov. 26, 2019
Private tours are the way to go. More intimate, easy to ask questions vs the group tours where you can have to 20 people with other agencies. Laurent was an amazing guide. Easy going and very knowledgeable on Versailles. We did the private 8 hour tour and I think we saw it all. Highly recommended!
Jul. 29, 2019