Tour Details
Photos & Highlights
Discover the impact of the Nazi regime on Parisian civilians during WWII
With a local historian's insight into the horrors of Occupied Paris, we'll venture throughout these venues:
Memorial of the Shoah, Place Saint-Michel, Île de la Cité, Luxembourg Gardens, Marais, Latin Quarter, and Mémorial des martyrs de la Déportation
Tour Description
Your Context Expert will bring you back in time to contextualize the Nazi Occupation of France during the height of WWII. During this three-hour walking tour, you'll learn about the horrors civilians faced in Paris throughout the occupation and discuss many courageous characters from history which formed the French Résistance.


Sites Visited
Paris Left and Right banks
Memorial de la Shoah
Mémorial des Martyrs de la Deportation
Included
3 hours with an expert guide
Itinerary Details
Your experience begins in the heart of the Saint Germain de Prés neighborhood. Now known for its winding streets and typically Parisian charm, this neighborhood was a critical location for both Nazi occupiers and the Résistance. You will pause at the hotel where German counterintelligence hid out during the occupation, as well as in front of buildings that served as the meeting place for Jean Moulin and the resistance council, and the headquarters of the Defense de France newspaper.
From there, you may visit the Luxembourg Gardens, which served as the headquarters for the German Airforce, the Luftwaffe. Or you may head directly north to see where Nazi occupants went for entertainment, and where French communist resistors famously rioted against rationing in 1942.
You will certainly pass by Place Saint-Michel, where Robert Doisneau photographed a legendary image of resistance barricades, and perhaps see where Samuel Beckett hid from the Gestapo during the war – hint, it's a very popular bookstore in the present day.
You will move across the river to discover the Deportation Memorial, and the Police Prefecture, where the French were known to have collaborated with the Gestapo. A stop in front of the Hospitalière-Saint-Gervais Elementary school, where 260 school children were victims of the Vel d'Hiv round-up, will broach the stark reality of the massive reach of deportation in the city. You may even visit the Shoah Memorial to reflect more upon the deportation, time permitting.
And finally, you will turn the focus toward the liberation of Paris and the final four days. Was Paris really burning? Concluding your walk, you will discuss the reaction of Jewish survivors upon coming back to Paris, what happened to German collaborators, and how France has coped with this dark period since it came to an end.
FAQ
Is this tour walking intensive and/ or wheelchair accessible?
We do cover extensive territory on this tour. If you have mobility problems or concerns, please contact us so we can best advise if this tour will be appropriate for you.
Is this tour appropriate for children and teens?
We cover mature topics on this tour. It is not designed as a family tour, though we welcome inquisitive minds of all ages. Please contact us to discuss further if you're concerned about age-appropriate content. Context Small-Group tours do have an age minimum of 13.
Where You'll Start
Tour Experts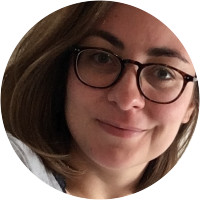 Gabrielle was born in Paris and lived in the UK for 12 years before coming back to her native city in 2016. Passionate about both languages and history, she is about to gain her PhD in ancient history from University College London and is now working as a translator and higher education teacher. Gabrielle loves walking through the streets of Paris and is always on the lookout for undiscovered spots and details, for many old and hidden stories are lurking beneath the smooth Hausmannian façades of the city of lights ... An enthusiastic and cheerful communicator, Gabrielle is thrilled to be part of the Context team!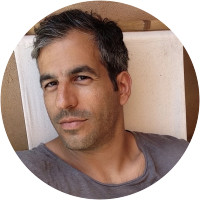 A native of San Diego (USA), Gil graduated in Politics and English from Brandeis University and later earned two Master's degrees: the first in Public Administration from New York University, and the second a Master of Fine Arts in Creative Writing. After earning his MFA and producing his first book, Gil moved to Paris for a Parisienne and hasn't looked back. For over a decade Gil has lived, written, worked, and led tours in Paris. His background in literature - both canonized and contemporary - combined with his understanding of the inner workings of cities have enabled Gil to tell his narratives as experiences and provide unique insights into Parisian life.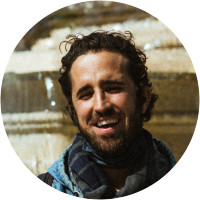 Samuél is a writer and musician who has lived in Paris since 2008. He holds an M.A. in European Society from University College London and an MFA in creative writing from Vermont College of Fine Arts. Samuél teaches creative writing at the Sorbonne and is also in an American folk-rock trio, Slim & The Beast, which has toured extensively throughout Europe and has been featured numerous times in Rolling Stone France.
Reviews can only be left by Context customers after they have completed a tour. For more information about our reviews, please see our FAQ.
Sean was a phenomenal guide. His knowledge of the subject was astounding. He explained (what is a difficult subject) clearly and made it easy for us to understand and follow. I would not hesitate to take another tour by Context. If Sean is any indication of the caliber of their tour guides….Context is the tour company for me.
May. 13, 2023
Edwige was a great guide. She was pleasant and engaging and did a great job of answering our questions and tailoring the tour towards our interests.
May. 10, 2023
The tour did not delve too deeply into the occupation, which was what we expected. Johanna was an excellent guide and very knowledgeable about the sites around the Paris area.
May. 9, 2023