Tour Details
Tour Description
Just under 80 kilometers outside of Prague, nestled in the peace and quiet of rural Bohemia, lies the ancient city of Kutná Hora. This day trip from Prague to Kutná Hora will transport you out of the hectic rush of the capital city and back in time to this UNESCO World Heritage site, where monks and silver miners helped the region thrive. Traveling by car, we'll make several stops on our Kutná Hora tour, including the infamous Sedlec Ossuary—or "bone church"—and some of the oldest and most beautiful churches in Central Europe.
Kutná Hora Tour
Founded in the mid-12th century by monks, Kutná Hora soon drew an influx of German settlers, thanks to the veins of silver deposits running beneath the ground, becoming an important political and trading post in the centuries that followed. Today, the city is a rich and well-preserved historical landscape, earning it UNESCO World Heritage status in 1995.
A One-of-a-Kind Resting Place
Our tour starts in Prague center, from where we'll take a private vehicle for the hour-long drive to Kutná Hora. During this time, your guide, a local expert, will contextualize the history and cultural significance of our destination and prepare the group for the eclectic mix of sites it has to offer. On arrival, our first stop is Sedlec, the site of the original monastery and home to the
world-famous Sedlec Ossuary
. Known popularly as the "bone church," the ossuary's walls and ceiling are draped and decorated with the skeletons of around 50,000 people, created in the 1500s when the surrounding cemetery became too full. We'll explore how, despite its morbid appearance to our contemporary sensibilities, Sedlec Ossuary served as a positive symbol at the time: one of hope and expectation, resurrection and redemption.
Skyline of Superlatives
Kutná Hora is also home to the Cathedral of the Assumption of Our Lady, Central Europe's oldest cathedral-style building, also at Sedlec. We'll visit St. Barbara's Church, one of the most beautiful and famous Gothic churches in Central Europe—and one with a compelling story linked to the city's mining history. Throughout the tour, we'll discuss how religion and secular life collided constantly, bound by money and power (also a theme of our
Prague History Tour
that covers the period when the Habsburgs first gained political control of the Czech lands.)
Original Treasure Trove
To further explore the importance of silver in the region's history, we'll visit the Italian Courts, once the seat of the Central Mint of Prague and named for the Italian experts who spearheaded the minting reform. Time permitting, we'll look inside the Museum of Silver before stopping for a traditional Czech lunch at an excellent local restaurant. Thereafter, we'll head back to Prague together with a newly expanded understanding of how connection to faith and nature has always been a powerful social and economic force.


Addenda
If you would like to spend the night in Kutna Hora, please contact us for hotel recommendations. We can also provide a quote for a car back to Prague or instructions for taking the train.
FAQ
Where do we meet? Where does it end?
You will be picked up and dropped off at your accommodation in Prague.


Does the duration include return travel time from Prague to Kutna Hora? Is the cost of the car included?
Yes, travel time is included and the cost is a flat rate including transportation.


What else is included in the cost?
The cost of the excursion includes your time with the expert, as well as transportation and all venue entry fees. Lunch is not included.


Can groups larger than 6 book this tour?
Yes. Please inquire at c-europe@contexttravel.com for a custom quote that includes a larger vehicle.


Does this excursion visit a silver mine?
There is a replica silver mine at the Museum of Silver that can be visited. This is not included as standard, as ticketing availability is limited and the tour there takes a significant amount of time. If you would like to include this site on your excursion, please let us know in the Notes section when booking and we'll follow up with you.
Where You'll Start
Tour Experts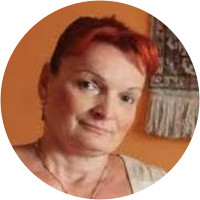 Prague native Hana studied Historical Sciences at Charles University, where she focused her thesis on the lives of children who were deported to Terezin concentration camp during the Second World War. An expert in both medieval and 20th century Czech history, Hana has vast experience leading tours, having worked in the profession for over 25 years.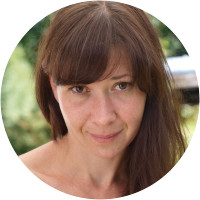 Pavla studied at Institute of Art History of Charles University in Prague, where she received her MA degree in 2003. In her thesis she focused on Bohemian and Moravian renaissance jewelery in connection with renaissance clothing and fashion. Since 1997, when she gained her official guide licence from Prague Information Service and Prague Jewish Museum guide licence, she has been working as a tour guide in Prague. After completing her studies she also worked in an Education Agency, organizing courses and lectures from Art History and Architecture. Pavla also worked for four years as a teacher´s assistant at International School of Prague. Being an art historian she is interested in preservation of our cultural heritage and believes that a better knowledge of our cultural history is a prerequisite for a better way of preservation of the numerous historical sites in the Czech Republic, which she, in her free time, likes to explore with her family.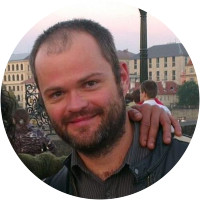 Pavel Kuča grew up in Krnov, a small Silesian town in the Sudets Mountains. After attending a French-language grammar school in Olomouc, he studied history at the Masaryk University in Brno and specialized on 19th-century ethnic conflicts in Central Europe. He has since worked in media, including a period as editor of the liberal Jewish magazine, Maskil, and since 2012, he has been working as a professional tour guide in English and French. Pavel's favored topics are the psychology of architecture and sociological understanding of Central European history - not to mention, he is a specialist on Czech beers and loves biking.
Reviews can only be left by Context customers after they have completed a tour. For more information about our reviews, please see our FAQ.
Getting out of the city was nice, driver and docent were helpful and gave a lot of information about the country. The tour of the silver museum by the local guide was awful, just a summary of everything in the cases with no overview. The Context guide knew more than the silver museum person. Probably would have enjoyed seeing more of the town and the buildings there.
Oct. 24, 2017
No complaints. You have superb guides.
Jun. 13, 2017