Tour Details
Tour Description
Enjoy a full-day tour through charming Prague, Czech Republic's capital. In the company of an expert historian, you will visit some of the city's most famous sites and attractions. Engaging and extensive, you'll explore the Prague Castle and district, the surrounding Lesser Town, and onto Charles Bridge, Old Town, and the Jewish Quarter. This tour is a perfect way for any traveler to delve into the rich history and culture of Prague, visiting the city's best sites in the company of an expert.
Sites Visited
Prague Castle
Lesser Town
Charles Bridge
Old Town Square
Old New Synagogue
Prague's Jewish Quarter
Included
7-hour private tour with a local historian
Tickets to Prague Castle and Old New Synagogue
Itinerary Details
Our day of adventure in Prague begins in the Castle distinct, surrounded by centuries of history, architecture, and beautiful gardens. We'll visit Prague Castle a UNESCO World Heritage site, which was founded in 880 for Bohemian Kings, and still used today as the official seat of the Czech Republic president. You'll learn about Prague's intriguing history as we explore the Castle complex labyrinthine area, which is considered to be the largest ancient castle in the world.
Next, we'll make our way downhill through Lesser Town, one of the old neighbourhoods of the city, and discuss key squares and the ornately decorated churches. Then, enjoying a local lunch, we will refuel and recharge over a discussion of Prague's thousand-year-old history.
Crossing Charles Bridge, the gothic masterpiece, we will then arrive in the narrow winding streets of the enchanting Old Town. Here in the lively cobblestoned hub, we will explore the main sites of political, historical, and artistic importance.
We will finish our tour in Prague's Jewish Quarter, learning the history of Prague's Jewish community over the centuries. Depending on the day and interests of the group, we'll visit a historical venue such as the Old New Synagogue or the Holocaust Memorial in the Pinkas Synagogue.
By the end of this wonderful day filled with the best of what Prague has to offer, you'll have a deeper understanding and appreciation of this vibrant capital. You will have learned about Prague's ascent as a cultural capital of Europe, its uniquely preserved architecture, and its emergence as a modern-day creative and intellectual hub.
FAQS
For more information
about Context tours, please visit
our FAQs
.
Book with confidence
— see Context's flexible cancellation policy
here
.
What happens if it's raining?
Our tours happen rain or shine. Our guides are great at adapting their route during changes of weather. Please bring an umbrella.
Where do we meet? Where does the tour end?
You'll meet your expert guide in the Castle District and end in the Jewish Quarter. Your confirmation email will have the exact meeting point details along with a map.
Is this walk suitable for families?
We've specifically designed a different version of this tour for families. Please see our
Prague Tour for Kids.
Can I book for another day or time?
On Saturdays or Jewish holidays, there will be closures in the Jewish Quarter and we will be unable to visit the interior of these venues. We begin this tour early so you can avoid more crowded times in the venues, and due to the comprehensive itinerary.
What costs will I need to cover on the day?
We will pre-purchase your tickets for Prague Castle. You will be expected to cover the cost of your lunch and any additional refreshments.
Where You'll Start
Tour Experts
Jiřina became a local guide in 1999 leading tours in a small ruined castle in Bohemia, Czech Republic. In 2004, she decided to move forward and to relocate to Prague, where she became a local guide. Her scholarly interest was influenced by her passion for history. In 2007, she received her Bachelors degree, graduating from Charles University, Faculty of Humanities. Her thesis, "Vyšehrad Between Myths and Reality", focused on the history of Vyšehrad, a castle in Prague, residency of a legendary Bohemian duchess. Jiřina believes history is "not given" as it is created by those telling it. This brought her to earning a Masters Degree at Charles University in 2010 where she majored in Historical Anthropology. Her thesis described 19th century landscape changes caused by "man´s return to nature". At the present time, she has broadened her research beyond her degree to Physical Anthropology and the development and evolution of human beings.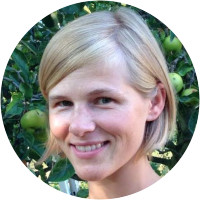 Tereza studied Comparative Literature and the East European Studies (with the specialization in Russian Language and Literature) at Charles University in Prague. Her thesis focused on the images of the auctorial subject of four different literary texts which influence the reading of texts in a certain way. Writers taken into consideration are Russians (Limonov, V. Erofeejev), as well as Americans (Charles Bukowski) and Czechs (Bohumil Hrabal). Tereza is also interested in current religious life and the roots of the so called Czech "agnosticism," which is reflected in the 60% of Czech's who identify themselves as agnostics, as well as the Czech interaction with another religious minorities. She believes that "history repeats itself" and therefore she likes to explore the differences and similarities between "then and now".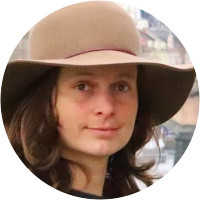 After studying History of Art at Perugia in Italy and at Montpellier and Paris in France, Kateřina Průšová received her PhD from the Institute of Art History in the Philosophical Faculty of Charles University in Prague in 2008. A lecturer at both Charles and Anglo-American Universities since 2009, she is also an official guide of Prague and of the Prague Jewish Museum since 2011, and trains official guides at the Prague Information Service since 2012. Kateřina teaches courses in Art History, Prague Art and Architecture, Alternative Culture, the Jewish Experience in Central Europe, Jewish History, Holocaust, Central European History, and the Cities in Central Europe: Prague, Cracow, Budapest. She is also a lecturer at the National Gallery in Prague and the Gallery of the City of Prague. In addition, she works as a researcher of looted art.
Reviews can only be left by Context customers after they have completed a tour. For more information about our reviews, please see our FAQ.
Guide Pavla was perfect. Not only does she know the history and culture and art but she knows how to provide the right amount of information.
Apr. 26, 2022
Ernestina is an incredibly knowledgeable guide who grew up in Prague. We learned so much about the history (both ancient and recent) of the Czech Republic. The way that Ernestina worked with us to make sure that the day was interesting and fun for our entire family (2 adults, 2 children ages 10 and 12) was much appreciated. A lovely time was had by all!
Apr. 11, 2022
Marek was a fantastic guide!! We moved through our day at a pace that was perfect for us. He was very knowledgeable and taught us so much about Prague and its history. Marek has an easy-going pleasant personality that makes him a pleasure to be with. We are so glad that we spent our first day in Prague with Marek. It began our visit in a perfect way. I think we were better able to enjoy the rest of our stay in Prague because of the things we learned and experienced on that first day with Marek. Thank you Context Travel!
Apr. 3, 2022