Tour Details
Tour Description
Burnished by centuries, the picturesque streets of Prague have a magical, cinematic quality. It's easy to imagine the opening scenes—twisting in and out of shadows and sunbeams in narrow alleyways, panning down the length of Wenceslas Square or running alongside the banks of the rushing Moldau River as it wraps around the medieval Old Town. Let your family take a starring role as you discover the city's unique story and make its historical center your playground on this 2.5-hour Prague for kids tour, part of our special
Family Program
. Winding our way from the Castle down into the heart of Prague, we'll look at the city in a new light, using games and activities to help its history come alive for the young and young-at-heart.
Prague for Kids Tour
Starting on the grounds of the Prague Castle, the world's largest castle complex, we'll cross stone courtyards and explore the nooks and crannies of this sprawling area (for more, see our
Prague Castle Tour
.) Depending on the day, we may make our way to the Plecnik Staircase—a "whispering staircase" with pitch-perfect acoustic—or to Golden Lane, a Romanesque street soaked in stories of science and myth, where, according to legend, alchemists once sought to turn metal into gold. Although the vastness of the complex would take hours to cover, we'll certainly take time to marvel at the decorative details and shockingly colorful mosaics that adorn the exterior of monumental St. Vitus' Cathedral.
Through Side Passages and Back Alleyways
As we exit the castle grounds, we'll be confronted with a bird's eye view of the Old Town clustered on the opposite river bank. Armed with our blossoming knowledge of old-world Prague—and maybe even sketchbooks and pencils, too—we'll stroll down the hill through the Lesser Town (also the subject of our Introductory
Prague Walking Tour
), observing the many varieties of cobblestone patterns and spying the distinctive house signs hanging above the doorways. Along the way, we'll stop to learn more about the unique history of this sloping area. When we suddenly emerge from the side streets and arrive at the Charles Bridge, we'll meet the statues who line this famous crossing and peer into their expressive but inscrutable faces. Our walk will end just off Wenceslas Square—the axis of the historical city today and the ideal jumping-off point for you to further explore Prague.
Please note: entry fees to some areas of the Prague Castle complex are not included, including the St. Vitus' Cathedral interior and Golden Lane.
Where You'll Start
Tour Experts
Jiřina became a local guide in 1999 leading tours in a small ruined castle in Bohemia, Czech Republic. In 2004, she decided to move forward and to relocate to Prague, where she became a local guide. Her scholarly interest was influenced by her passion for history. In 2007, she received her Bachelors degree, graduating from Charles University, Faculty of Humanities. Her thesis, "Vyšehrad Between Myths and Reality", focused on the history of Vyšehrad, a castle in Prague, residency of a legendary Bohemian duchess. Jiřina believes history is "not given" as it is created by those telling it. This brought her to earning a Masters Degree at Charles University in 2010 where she majored in Historical Anthropology. Her thesis described 19th century landscape changes caused by "man´s return to nature". At the present time, she has broadened her research beyond her degree to Physical Anthropology and the development and evolution of human beings.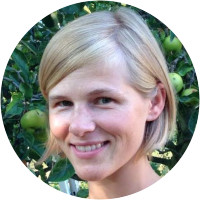 Tereza studied Comparative Literature and the East European Studies (with the specialization in Russian Language and Literature) at Charles University in Prague. Her thesis focused on the images of the auctorial subject of four different literary texts which influence the reading of texts in a certain way. Writers taken into consideration are Russians (Limonov, V. Erofeejev), as well as Americans (Charles Bukowski) and Czechs (Bohumil Hrabal). Tereza is also interested in current religious life and the roots of the so called Czech "agnosticism," which is reflected in the 60% of Czech's who identify themselves as agnostics, as well as the Czech interaction with another religious minorities. She believes that "history repeats itself" and therefore she likes to explore the differences and similarities between "then and now".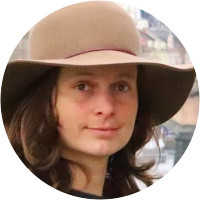 After studying History of Art at Perugia in Italy and at Montpellier and Paris in France, Kateřina Průšová received her PhD from the Institute of Art History in the Philosophical Faculty of Charles University in Prague in 2008. A lecturer at both Charles and Anglo-American Universities since 2009, she is also an official guide of Prague and of the Prague Jewish Museum since 2011, and trains official guides at the Prague Information Service since 2012. Kateřina teaches courses in Art History, Prague Art and Architecture, Alternative Culture, the Jewish Experience in Central Europe, Jewish History, Holocaust, Central European History, and the Cities in Central Europe: Prague, Cracow, Budapest. She is also a lecturer at the National Gallery in Prague and the Gallery of the City of Prague. In addition, she works as a researcher of looted art.
Reviews can only be left by Context customers after they have completed a tour. For more information about our reviews, please see our FAQ.
Jirina was our favorite tour guide of the trip! She was so accommodating and nice! We got lost on our way to the meeting point (our GPS was not working in the old town part of the city while walking), and we had some elderly members of our family that needed a break from walking. She was understanding and helpful/flexible . She also was very informative, and you could see the pride she has in her city. Overall it was just wonderful!
Dec. 26, 2022
Everything was done right! Pavla was incredible and understood kids, since her children are around the age of my child. She answered all of our questions and spent extra time with us at the end of the tour. The activities she provided were incredible and so fun and engaging for our child. Due to the weather, we took them back to our hotel and had some quiet time.
Dec. 16, 2021
Pavla was so patient and great. Lots of good information. Our weather was horrible but we still seem to have a good time.
Mar. 13, 2019