Tour Details
Tour Description
Thanks to its strategic
location
, Marseille has been an important trade port in France for centuries, in turn making it a gateway city for immigrants from around the world. On this 3-hour Marseille Walking Tour with a local historian, you'll visit the vibrant neighborhoods of the Vieux Port, Le Panier, and other areas within the historic center of Marseille. You'll explore the themes that are central to its history, from its Greco-Roman beginnings to today, including the impact (and importance) of trade on the city's multicultural DNA.
Marseille Walking Tour - Le Vieux Port
Naturally, you will begin your tour with Marseille's Vieux Port (old port), one of the worlds largest natural harbors around which the entire city developed. (The Vieux Port is not be confused with the newer cruise ship port that is located outside of the city center). As you walk around its perimeter, now pedestrianized and lined with lively seafood restaurants, you'll discuss how and why the region attracted its first foreigners. These were, of course, the Greeks, who named the area "Massalia." In fact, new construction in the early 21st century revealed remains of the former Greek port, just a stone's throw from the current one. Together, you will take the opportunity to view these remains, allowing your discussion to turn to how the city prospered from maritime trade in the coming centuries.


Moving on, you'll cross Marseille's main boulevard, La Canebière, finding yourselves in some of Marseille's most renowned quartiers: Noailles and Belsunce. You'll spend time wandering colorful Noailles, which has become the center of Maghreb culture in the city. Peeking in and out of the markets and traditional establishments, you'll examine the story of this particular immigrant group and it's significance within the contemporary history of Marseille and France.
To Le Panier
As you make your way through Marseille's varied neighborhoods, you will weave a narrative of the city's multicultural fabric. Moving on to the Le Panier district, you will have the chance to view another historically immigrant neighborhood that has in the last decade enjoyed a renaissance of sorts. Despite prominence during WWII for its resistance activities, Le Panier later slipped into impoverished obscurity before being recently transformed into a center for artists. This has revitalized the neighborhood, luring in locals and tourists alike. You'll stroll by art studios, creative shops, and of course, the area's most iconic resident: La Vieille Charité. Built in the 17th century, it served as an almshouse. Now, in keeping with the trends of the rest of the neighborhood, it is a museum and cultural center.
Take Aways
You'll end your walk in front of the nearby MUCEM (Museum of European and Mediterranean Civilizations), inaugurated in 2013 in honor of Marseille's selection as that year's European Capital of Culture. As your time together comes to a close, you will reflect upon the evolution of the city and the timeline of immigration and industrialization that has shaped present day Marseille. From its Greco-Roman origins to its role as an immigrant hub and artistic center, you will understand the ways in which the city continues to adapt, embracing multiple cultures under the umbrella of Marseillaise identity. As you consider the broad evolution of this Mediterranean metropolis, you will come away with a newfound knowledge of different influences combining to create conditions for artistic exploration to thrive within a multicultural context.
FAQ
Is this seminar walking intensive?
We do cover extensive territory on this seminar, some of it by public transport. Please contact us if you have mobility concerns; we will be happy to advise further.
Where You'll Start
Tour Experts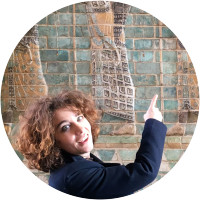 Camilla, born in Italy and long term Parisian, is a specialist in Philosophy of Art from the Masterpieces at the Louvre to the modern and contemporary works at the Pompidou. She studied at the Sorbonne University and currently teaches in some of the best art schools in Paris. Great with families and visitors to Paris of all backgrounds, Camilla will bring you places where questions spark, surprises spring and the beauty of her city is revealed. You will discover and learn the world of art with an original approach, making your visit unforgettable.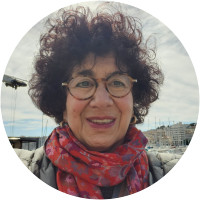 A native of Marseille, Elsa loves to share her knowledge of France's oldest city, as well as one of France's most charming and artistic towns, Aix-en Provence. While working as a fine arts editor and artist agent, Elsa had the opportunity to meet some of the most talented architects and artists in the world and will enthusiastically share with you the rich artistic heritage of this region. Elsa has been a professional guide since 2018, and enjoys sharing her passion for Provence by combining the discovery of heritage, architecture, art, and handcrafts with secret places and the tasting of various local specialties!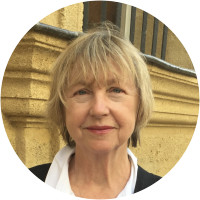 Originally from the US, Pamela has lived in France (Aix-en-Provence and Marseille) for 25 years. Pamela teaches studio art and art history for American university programs in Aix. She trained in art restoration in Italy and has a background in museum work as a curatorial assistant and program director. She is also an artist working in mixed media -- drawing and painting. She attended Bennington College and California College of the Arts. She's worked as the on-site director for a study abroad program and for educational programs including the Smithsonian, Alumni International and Cultural Experiences Abroad. She's taught for Northwestern University, Oberlin College, and the Marchutz School of Art (Aix). As an art historian, Pamela is endlessly fascinated by the local culture, the archaeology, history, and architecture of the region as well as its monuments and museums. As a painter, she is intrigued by the light and colors of this southern realm, the Midi, where so many artists lived and worked. Her two favorite artists from Provence are Cézanne and van Gogh.
Reviews can only be left by Context customers after they have completed a tour. For more information about our reviews, please see our FAQ.
Thomas has a wonderful background in Art history that made his tour come alive with revelations. Enjoyed the additional depth that easily provided.
May. 8, 2023
The tour was informative but not quite what our group expected. The title of the tour captured our attention and we hoped for an intriguing story of Marseille through its evolution of trade and its people. The tour was a bit heavy on architecture. Billy was enthusiastic and knowledgeable. We would recommend the following: 1. Add architecture detail in your description or create a separate architecture tour. 2. Include more detail on contemporary trade and people. 3. Try to find shade for stops and stop while speaking so that all the group hears questions, answers, and formal content. 4. Incorporate a sit down break in an interesting spot relevant to the topic. 5. Allow the group to enter specific places so they can experience them, not just show the door and explain what is inside. If there are shops or places that represent the people of today's Marseille, experience those. 6. If there are samples of trade items or products, such as Marseille tiles or soap, show them so they can be touched (using all our senses help us all remember better.) How did Marseille soap come about? Why? We found it with another guide in Aix-en-Provence. We appreciated the accommodations made for a member of our group. We were able to complete the entire tour despite avoiding the mule steps! Thank you to Billy!
Jun. 15, 2022
An excellent tour with Billy. He was very well informed, engaging, and ran the tour at the right pace. This was our fourth city in Europe with Context--Venice, Berlin, Florence, and now Marseille--and we will use Context going forward in others.
May. 29, 2022