Tour Details
Tour Description
As the earliest Roman city in France, Aix-en-Provence's history is simultaneously lengthy and fascinating. Nicknamed the ville d'eau, ville d'art (city of water, city of art), and the City of a Thousand Fountains, Aix was first valued for its water springs and idyllic natural surroundings. As the city grew in strategic importance as the capital of Provence, later rising to become a significant judicial and educational center, it began to attract attention for its Roman history, artistic connections, and thermal springs. In this three 3-hour Aix-en-Provence tour, guided by an experienced historian, we will provide a generous overview of the city's entire history, from ancient to modern.

Interested in a different region of France? Check out our tours offered in Lyon or Normandy.
Sites Visited
Cathédrale Saint-Sauveur
Place D'albertas
Cour Mirabeau
Fontaine de la Rotonde
Included
3 hours with a Ph.D. or MA-level guide
Itinerary Details
You will begin your walk at the highest point of what was the old Roman town. As you traverse the city, you'll encounter many historic fountains which span several historical periods. Nearby, you'll also be able to spot some sections of the old Roman wall and discuss its function and importance to Aix.


After learning about the city's Roman foundations, you'll venture into the Cathédrale Saint-Sauveur, which still contains elements from the original 6th-century Roman structure —including an original baptistery. This will allow us to discuss Medieval Aix. The influx of different religious orders and the establishment of monasteries and convents transformed the city, giving it strong religious overtones in addition to its classical history.
Continuing our visit, you will check out City Hall in the heart of the old town. Afterward, you'll move on to Place d'albertas, a charming square conceived in the Parisian style of private mansions, to discuss how this style became a growing trend as the wealthy bourgeoisie made Aix their home.
You'll gradually descend to the Cour Mirabeau, the frontier between the old town and the new, modern city, where you will admire the most recognizable site in the city, the Fontaine de la Rotonde. You will discuss 19th-century Aix, which evolved into a sleepy town disconnected from Paris by rail while neighboring Marseille entered a period of major expansion. Despite missing this initial boom, Aix has seen considerable growth over the past 65 years thanks to a thriving art scene and a marked increase in tourism connected to a desire to experience life in the South of France and explore the city's connection to Paul Cézanne.
Comparing and contrasting the historic old city and modern Aix, you will begin to see a comprehensive picture of the city's origins and current influences. By the end of this promenade, participants will have acquired an overall understanding of Aix's many evolutions and its importance
in relation to Provençal culture
.
FAQ
Where do we meet?
Generally speaking, the walk begins near the Cathédral Saint-Sauveur. Your confirmation email will have the exact meeting point details along with a map.


What if it's raining?
Tours operate rain or shine, but in the case of inclement weather, your guide will modify the tour so more time is spent indoors. It never hurts to have an umbrella on hand.


Do you have any other suggestions for tours in Provence?
Yes! For a change in pace, try our
Cézanne's Aix-en-Provence Tour
, which provides an in-depth look at the famous artist and his relationship with the region.
Is this tour walking-intensive and/or wheelchair accessible?
We do cover extensive territory on this tour. While many sidewalks in Aix are now wheelchair-accessible, there are still many cobblestoned streets. Please contact us if you have any questions regarding accessibility.


Is this tour good for kids?
Yes! We have some excellent family-friendly guides who can appeal to the learning styles of children. Please book privately if you have children under 13. Feel free to provide us with information about your children such as favorite school subjects, and hobbies. This way we can match you with the best possible guide.
Where You'll Start
Tour Experts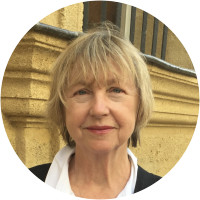 Originally from the US, Pamela has lived in France (Aix-en-Provence and Marseille) for 25 years. Pamela teaches studio art and art history for American university programs in Aix. She trained in art restoration in Italy and has a background in museum work as a curatorial assistant and program director. She is also an artist working in mixed media -- drawing and painting. She attended Bennington College and California College of the Arts. She's worked as the on-site director for a study abroad program and for educational programs including the Smithsonian, Alumni International and Cultural Experiences Abroad. She's taught for Northwestern University, Oberlin College, and the Marchutz School of Art (Aix). As an art historian, Pamela is endlessly fascinated by the local culture, the archaeology, history, and architecture of the region as well as its monuments and museums. As a painter, she is intrigued by the light and colors of this southern realm, the Midi, where so many artists lived and worked. Her two favorite artists from Provence are Cézanne and van Gogh.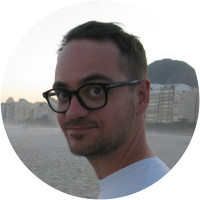 Billy was born in Aix-en-Provence in 1982. He studied at the School of Architecture in Marseille, where he got his master's degree in 2007. Since then, Billy has worked in internationally acclaimed offices in the Netherlands, Austria, and Switzerland on various projects, gaining a good overview on international architecture. In 2015, he returned to Marseille to co-found his own office, CALMA, which bases its approach on context and historical precedents as well as local materials, craftsmanship, and archetypes. He taught at ENSA Marseille in 2011 and 2016, and has pursued an executive master's degree in real estate development. His passion for architecture and the city has led Billy to travel the world to witness its marvels first hand, and he is excited to share his culture and understanding of the south of France region with foreign enthusiasts.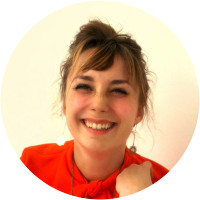 Laura has been working in the field of arts and culture at an international level. Her Master's degree in hand, she implemented projects and managed artists for more than six years and has worked as a cultural mediator for museums in France and contemporary art events. Since her childhood, she has also been fascinated by literature and has written novels and poetry along with a practise of signing Soul and Jazz Music. She is also especially interested in languages, and was lucky enough to master eight of them to get closer to the different cultures she met.Currently, she is working on an touring circus on a sailboat in SouthWest Asia, a graffiti festival in Togo, as well as an artist residency open to Deaf artists and public. Laura looks forward to sharing her passion by interacting with the visitors and the populations, and to develop a common knowledge.
Reviews can only be left by Context customers after they have completed a tour. For more information about our reviews, please see our FAQ.
The tour was fantastic. It was a joy learning about Aix from Pamela
Jul. 8, 2022
Great tour of Aix
Jun. 19, 2022
Pamela was an excellent guide. Not only did she give us an incredible amount of information on the history and culture of Aix, she also gave us much pertinent information on other cities in Provence such as Arles and Avignon, and informed our entire visit in the area. We loved Aix and our time with Pamela. Many thanks!
Nov. 18, 2021