Tour Details
Tour Description
In the mid-1600s, as gold from the Age of Discovery began pouring into Rome, two geniuses appeared on the scene—each attuned in a very different way to transform the city and put into motion the great artistic movement called
the Baroque
. During this three-hour Baroque Rome Tour, we will explore the work of Bernini and Borromini, visiting three extremely important churches that bear their imprint (one of which was made famous by a Dan Brown novel), and discover how the Baroque swept across Rome—and Europe at large—changing our understanding of the relationship between art and power.
Baroque Rome Tour
Our walk begins at Santa Maria della Vittoria to view Bernini's magnificent Ecstasy of St. Teresa, featured prominently in Dan Brown's popular novel. A sculptural masterwork, St. Theresa will enable us to think more significantly about religious icons and their role in Baroque art. We will also discuss patronage and why so much of Rome's great art of this period rests in churches—much of it in the same place for which it was created 500 years ago. Participants who have taken one of our other
art tours in Rome
will be able to make connections and comparisons here to ancient art, the Renaissance, and other eras.
Our next stop, just down the street, is the even smaller but even more stunning, San Carlo alle Quattro Fontane by Francesco Borromini. San Carlino, as this church is called, is a favorite among architects, with Richard Meier calling it one of the most inspirational. Here our discussion of art and politics will continue, digging deeper into some of the finer aesthetic details that Borromini honed and which form the basis of high Baroque art.
Personalities in Conflict
As we peer into the biographies of both of these artists who, though both influential, represent nearly polar opposites, we'll pull out some salient details. Bernini was the consummately connected insider who built a career—and studio of artists—churning out dozens of amazing works. Borromini, on the other hand, was the sole practitioner who labored for years on smaller, more private projects. Never to achieve the fame of his rival during his lifetime—and eventually committing suicide—many consider his work to be of a higher quality. Using biography as a lens, we'll look at how our conceptions of genius were shaped by the art of this period.
Sant'Andrea al Quirinale
Our final stop will be at on Via del Quirinale with the church of Sant'Andrea al Quirinale, designed by Gian Lorenzo Bernini. Considered by many to be a masterwork of the Baroque, this small, intimate church offers a perfect place to discuss some of the basic principals of Baroque art and architecture—movement, perspective, grandeur—as well as to dive into the social and political atmosphere in Rome during the 1660s. In the company of our guide, a trained art historian, we will learn how to pull apart the details of architecture and put them back together again, in order to read the program of the artist.
Take Aways
We will emerge from our time together with a better understanding of the Baroque and an appreciation of the work of two of Rome's greatest artists—Bernini and Borromini. We will also have the chance to visit several lesser-known sites among tourists that happen to house some of the most significant artworks in the world.
Where You'll Start
Tour Experts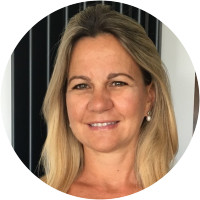 Giovanna is an art historian and Rome native. She has a Master's degree in art history from the Sapienza University of Rome with a specialization in Modern and Medieval art. She works as an editorial consultant for a number of cultural organizations in Rome including the Superintendency of Archaeology of Rome. Giovanna is fluent in Italian (mother tongue), English, and French, and has a unique interest in Mannerism.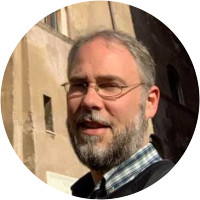 Gregory, a native of Providence, R.I., studied classics at high school and as an undergraduate at McGill University. He has completed coursework for a Master's degree in theology at the Pontifical Institute for Patristic Studies, or the "Augustinianum," in Rome and is currently waiting to take his comprehensives and defend his thesis on the church fathers. Gregory leads walks of the Vatican and other religious sites in Rome, but he is also a superb classicist and one of the few Context:Rome docents who can hold a conversation in Latin.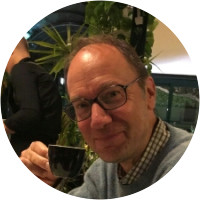 Originally from England, Richard has lived in Rome for the last fourteen years. He holds a Master's degree in medieval and twentieth-century history from London University and has a broad-minded and synthetic approach to understanding Rome. Richard works quite frequently with institutional travel organizations, such as museums and church organizations, and as a result spends much of his time traveling all over Europe. He brings this cosmopolitan and pan-European experience to bear on his work with us in Rome, constantly making connections to other cities and countries in the course of his lectures and seminars.
Reviews can only be left by Context customers after they have completed a tour. For more information about our reviews, please see our FAQ.
This was 9th of 12 Context Italy. It was probably the most informative discussion because of the contrast between the two artists. Cecilia is passionate.
Jul. 2, 2019
Cecilia was very informative and it was just what I wanted.
May. 10, 2019
Cecilia was a master at getting the group to notice the details of the baroque and then linking that to the lives of Bernini and Borromini and to the spiritual issues of that time. I will be able to take what she taught me and use it on other sites in Rome.
May. 10, 2019