Tour Details
Tour Description
One of the largest repositories of ancient art in the world, the Capitoline Museums—the oldest public museums in the world—provide an unparalleled, sweeping look at the history of Rome through its eclectic collection of art and artifacts. Overlooking the Forum, with its entrance in a piazza designed by Michelangelo, it's difficult to find a more characteristically Roman setting. As such, it also proves to be a rich, colorful backdrop for a Capitoline Museums for Kids Tour, examining the ancient world, its gods, emperors, and preoccupations. Together, we'll take a trip through Rome's history, using clues the Ancient Romans have left us to piece together an idea of what their lives were like. How did Ancient Romans dress? What did they do for fun? What was it like being a kid back then? We'll tackle these questions and much more, traveling through time with a scholar specially trained in visual learning strategies to crack the code of Ancient Roman life.
Capitoline Museums for Kids Tour
From the large fragments of the colossal statue of Emperor Constantine to the remains of the Temple of Jupiter and the bronze equestrian statue of Marcus Aurelius, the museum is packed full of artworks that help to enhance our understanding of Ancient Rome, from the daily life of its most glamorous citizens to their deeply held religious beliefs. During the walk, we'll also learn about Roman concepts of beauty, highlighted by marble busts of noblemen and patricians, as well as the spread of the Roman Empire through depictions of animals both common and exotic from around the ancient world.
Art and Power
Additionally, we will explore the role of art in the ancient world and how it was used to promote the idea of power. In particular, the Temple of Jupiter plays a major role in our discussion. Some time will be spent walking around this structure, which served as the most important temple in all of Ancient Rome, to discuss the role of religion in ancient society.


Where You'll Start
Tour Experts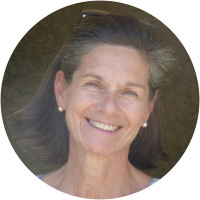 Patrizia holds a Master's degree in Medieval Archaeology and has studied at the Vatican and at the University of Aix-en-Provence. Her experience excavating in Rome is extensive, including major work at the Crypta Balbi in the 1990s, arguably the most significant archaeological excavation in central Rome in the last century. She worked for FAI - Fondo per l'Ambiente Italiano (Italian National Trust) as Rome's cultural attache for over 20 years. Patrizia is the author of the guidebook to Villa Gregoriana (Tivoli). She is an accomplished teacher and guide whose knowledge of (and passion for) the city of Rome is boundless.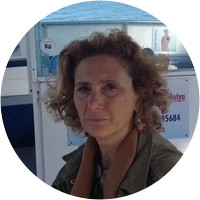 Vannella earned her Master's in art history from the Sapienza University of Rome, with a special focus on teaching. She is an accomplished lecturer and teacher, and has been organizing on-site learning and tours in Rome for nearly thirty years. Vannella is an official guide for the Vatican Museums and has worked in such Roman museums as the Borghese Gallery, Castel S. Angelo, Galleria Colonna, and Galleria Doria Pamphili.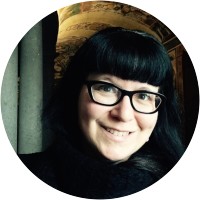 Linda, PhD, is a specialist of 16th-17th century Italian art and architecture, history of archaeology since the Renaissance, and the history of art collecting and museums. Her main research interests are the critical reception of well-known Renaissance monuments, vernacular devotion, xenophobia and nationalism, and the politics of art display. In addition to doing walks for Context, Linda teaches for university programs in Rome.
Reviews can only be left by Context customers after they have completed a tour. For more information about our reviews, please see our FAQ.
Once again, Liz did not disappoint. She conducted an amazing tour. Her ability to weave in interesting stories and myths kept us all interested and helped us to assimilate the information more easily. I was amazed at how much my children learned. They kept recounting stories and recognizing statues that Liz relayed to us throughout the remainder of the trip. Liz was outstanding!
Aug. 28, 2014
Lauren , our #2 choice (vide infra) transmitted her passion for the subject and did a remarkable job of conveying her scholarship to a 10 year old. We will always remember the 15 minutes we spent "dissecting" the wounded warrior sculpture. She brought art to life and provide such an extraordinary understanding and appreciation of the advance culture of our Roman ancestors.
Aug. 3, 2014
This was second time Aili & I did this tour. This time, however, we focused on hairstyles in ancient Rome. We mostly looked at statues. It was fantastic! We learned so much about the Roman ideal of manhood vs the Greek, how women's hairstyles changed through different periods and also reflected social caste, etc. For last part of tour, Linda gave us a short visual arts lesson and we did sketches/water colors of some of the sculptures. So, so great.
Jan. 25, 2013