Tour Details
Tour Description
While we normally don't advocate a Rome in a day walking tour, for clients traveling on a cruise ship this is often the only way to do it. As a result, we recommend a very specific approach. Our full day Rome Shore Excursion begins with a car transfer from the port of Civitavecchia, making a one day tour of Rome possible. From there, we can cater the tour to your interests, visiting personal highlights and important landmarks.
Rome Shore Excursion
Once in Rome, our guide will take over, leading us on a 6-hour itinerary through the city that can include any number of sites, depending on your interests and your style of touring (i.e. whether you prefer to zip from one monument to the next or spend a little more time studying each one). Please use the "Special Requests" box below to give us an idea of what you'd like to cover and in what style.


Generally, we try to cover the Roman Forum and Colosseum during the first part of the day, and the Vatican complex (museums and basilica) in the afternoon. However, this can mean a lot of rushing around and, at best, a cursory familiarity with the city. Instead, we may opt to pass over one of these tourist-heavy sites in favor of spending some time exploring the churches, palaces, and monuments in the city center.


How to Book
When requesting a custom walk, please provide the following details in the Notes section when adding the walk to your shopping cart:
How many hours would you like the walk to be?
What are your main goals for the walk?
Which sites and museums would you like to prioritize? Do you want to just pass by or explore inside as well?
Give us one or two words to describe your group.
If you've corresponded with someone from our office, it might be a good idea to paste some of that conversation into the "special interests" box provided on the right.


A Few Caveats:


We require clients to use our car service to get from Civitavecchia to Rome. The driver will be in contact with our guide to coordinate the best strategy for seeing the city in the limited time available.


We strongly urge clients to also use the car service to assist their touring in Rome and return to Civitavecchia. The pricing of this itinerary is set up this way, and includes both transfers and a car service in the city for six hours. However, if you would like to do the touring on foot and/or find your own transportation back to Civitavecchia at the end of the day, we can adjust it accordingly. Please note this below.


The touring part of the itinerary generally begins around 9:30 AM, which, in our experience, is the earliest that clients can arrive in Rome. It lasts until 3:30 PM, which leaves enough time to get back to the ship.


Context Rome is not liable for delays on the road between Civitavecchia and Rome. Our guide is contracted (and you are charged) for a 6-hour service. There are no partial refunds if the car is delayed on the way to Rome and the service is slightly shorter.


Please note that entry tickets are additional and will be added to the booking after you have placed your order in our system. There is a charge of 21.5 euro per person for pre-reserved entry to the Vatican and 14.00 euro per person for pre-reserved entry to the Colosseum/Forum/Palatine Hill. If you are requesting these sites, this will be added to the price of your finalized itinerary.


Please keep in mind that the Vatican Museums are closed on Sunday, if you are considering including this in your itinerary.


Note: People with disabilities may be entitled to free entry to the Vatican Museums. Please contact us to find out if you qualify.
Where You'll Start
Tour Experts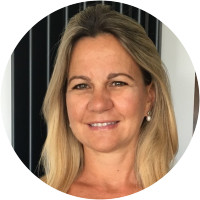 Giovanna is an art historian and Rome native. She has a Master's degree in art history from the Sapienza University of Rome with a specialization in Modern and Medieval art. She works as an editorial consultant for a number of cultural organizations in Rome including the Superintendency of Archaeology of Rome. Giovanna is fluent in Italian (mother tongue), English, and French, and has a unique interest in Mannerism.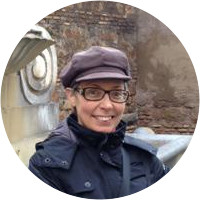 Olivia is a Rome licensed guide and an expert art historian who has worked as a main contributor to the award-winning Eyewitness Guide to Rome. She combines this role with her job as a professor, teaching a course at the Lorenzo de Medici School in Rome on Roman civilization. In addition she has contributed to the National Geographic Lost Cities of the Ancient World. Olivia infuses her discussion of Rome with a sense of what it's like to grow up in the city and be Roman.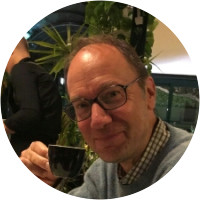 Originally from England, Richard has lived in Rome for the last fourteen years. He holds a Master's degree in medieval and twentieth-century history from London University and has a broad-minded and synthetic approach to understanding Rome. Richard works quite frequently with institutional travel organizations, such as museums and church organizations, and as a result spends much of his time traveling all over Europe. He brings this cosmopolitan and pan-European experience to bear on his work with us in Rome, constantly making connections to other cities and countries in the course of his lectures and seminars.
Reviews can only be left by Context customers after they have completed a tour. For more information about our reviews, please see our FAQ.
Dony was unequivocally the best tour guide we've ever had (and we travel quite a bit internationally). His energy and enthusiasm for the history and context of what we were looking at was positively infectious and he presented it in a highly entertaining and engaging way that kept my usually bored 12 year twin boys thoroughly engrossed. Quite simply, you need to replicate Dony for every tour!
Jul. 2, 2018
Very good, knowledgable coverage of art and architecture itself, as well as connection to the political and historical setting.
Jan. 23, 2018