Tour Details
Tour Description
Rome is a vibrant city full of energy, history and of course scooters. It can be intimidating to know where to go, what to do, and how to find anything that's not already listed in a guidebook. In this two-hour experience, we want to share our city with you: what makes it different and special, and how to feel like a local while you are there. Ideal for your day of arrival, or very beginning of your trip, whether it's your first visit or your fifth, our Welcome To series is designed to orient you to the neighborhood you are staying in, as well as the city itself.


Our Context guide will meet you in the lobby of your hotel or in front of your apartment, armed with maps, guidebooks and other materials. The first hour will be spent in a nearby cafe, using these materials to acclimate you to the neighborhood and to help you understand where you are staying in relation to the layout of the city. If you have booked additional walks with us, our guide will bring your itinerary with them, in order to answer any questions you might have about transportation (e.g. metro vs bus), location and directions. Do you want to know the ideal time of day to visit certain museums or the best hole-in-the-wall restaurant to eat authentic cacio e pepe? We will provide you with plenty of recommendations and insider's tips to fill your time in Rome.


Next we will head out into the neighborhood, popping our heads into any places that pique our interest, from the bar where you can get the best cappuccino in the morning, to a nearby church which will undoubtedly have an interior worth noting, showing you what makes your neighborhood special and so authentically Roman. We will explain local customs (How do you buy produce in the local market? What's the correct word for that breakfast pastry glistening with sugar? What is the local aperitivo of choice?) and share with you a bit of the area's history.


During these two hours together you will have the unique opportunity to take from our guide's knowledge, expertise and love for their city, all you need to shape your stay. In order to get the best out of our time together, we recommend you let us know what it is that you would like to learn/experience whilst in Rome. We want you to love the city as much as we do!


This experience is part of our Welcome To series which aims to orient visitors to Context cities.

Please let us know the exact address where you are staying in Rome so the guide knows where to meet you. If you have any particular request, please share it with us in advance of the tour so we can let the guide know in time, too. Thank you!
Where You'll Start
Tour Experts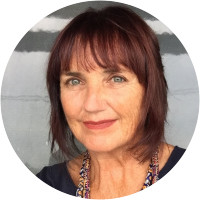 Liz, a native of San Francisco, California holds degrees in architecture from the University of California at Berkeley and Università degli studi "La Sapienza", Rome. She specialized in restoration and urban design. Her restoration projects have brought her to work in direct contact with the rich historical layers of Rome and Italy. She has been leading study walks for Context Rome since its beginning and has lived in Rome since 1988 practicing architecture, researching design and lecturing at university study abroad programs.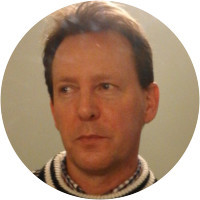 Philip has been working in Rome as a historical archaeologist for the last twenty years. Trained as a byzantinist, he has excavated on numerous sites in England, Greece, Cyprus and Italy. During his doctorate at the Sorbonne, he specialized in the material culture of southern Italy during the Middle Ages. His nine hundred page encyclopedia, entitled Culture Materielle Medievale has been hailed as a classic in its field, bringing to light hundreds of previously unknown words and terms in medieval Latin and Greek that pertain to everyday household objects and paraphernalia.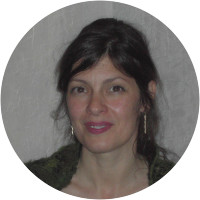 Carol received her B.A. from Mount Holyoke College and holds M.A. degrees in Italian literature from the University of Toronto, where she has taught, and in art history from Boston University. Carol has been teaching for five years as adjunct faculty for several Rome study abroad programs and has been a guest lecturer in art history and restoration for numerous visiting American university summer programs. She has been a Visiting Fellow twice at the Massachusetts Center for Renaissance Studies in Amherst, Mass, where she has given numerous lectures and participated in conferences. Through her affiliation with various art institutes, Carol has participated in a variety of laboratory and fieldwork restoration projects throughout Tuscany and Lazio over the past eight years. She has treated numerous paintings, frescos, and gilded objects, and has worked on-site at locations such as Villa il Farneto in Vicchio, and Santa Maria Castagnolo. She is currently completing her Italian laurea in restoration. Carol also completed the graduate certificate program in Museum Studies from Tufts University with a specialization in conservation. With over five years of professional curatorial experience in the U.S. encompassing the care and treatment of art objects, she has authored numerous conservation grants and was a successful applicant to the Smithsonian Institution's Collections Care program.
Reviews can only be left by Context customers after they have completed a tour. For more information about our reviews, please see our FAQ.
Hilary was wonderful. She understood that I was quite jet lagged and tired so, we move around at a pace that I was comfortable with. Hilary had so much understanding and knowledge of the area. Thank you!
Oct. 7, 2019
Paolo is charming and knowledgeable. At the end of the tour, we felt entertained and informed. But Paolo rarely solicited our interests. We learned a great deal about HIS Rome. When we expressed interest in walking to the River, he took us on a longer route to a part of the river that he wanted us to see. He may have been correct, but we did not feel that the tour was customized to us.
Oct. 6, 2019
Dony was amazing! He was incredibly knowledgeable about the history of Rome and kept us moving to see and hear as much about the city as he could tell us in 2 hours. A funny note is that I'm not sure if he knew that this was a coffee tour. We flew in on the morning of the tour and were so excited to get some caffeine in our system. Dony met us at our hotel front desk and proceeded to take us on the most thorough and interesting tour that I've been on in years. We loved everything but were wondering when the coffee would come in, but didn't want to interrupt the rhythm of the tour. The best part (and what we laughed about all week) was when we went by a coffee shop and he said "This is the best coffee in Rome, go by if you get a chance!" and then we proceeded to the Pantheon. This is in no way a criticism, but I have to admit that I was the butt of many a joke all week for my faux coffee tour.
Aug. 22, 2019