Tour Details
Tour Description
Wine is an integral part of Italian culture. To understand wine is to understand a part of the Italian soul, linking people to their land and its gastronomic traditions. This Rome Wine Tour and Tasting, led by a trained sommelier and taking place in two of Rome's most traditional enoteca (wine bar), provides a comprehensive, illuminating, and enjoyable tutorial on this integral element of Italian life. We'll get an in-depth tutorial on production methods and regional differences before our tasting, allowing us to sniff out the differences between varietals and hone our palates for future imbibing.
Rome Italian Wine Tour and Tasting
The enoteca visited during our Rome Wine Tour is located in the hip enclave of Monti, an oasis of winding cobblestone streets which in recent years has become home to a thriving dining scene. Within this context, we will begin our discussion of wine production and its importance in Italian life. Our guide will build on the group's familiarity with wine by going over some basic precepts of production and history before moving on to the tastings.
Wining and Dining
During our Rome Wine Tasting, the guide will help you navigate the wine lists and explain the characteristics of each region's varietals and the importance of food pairing. In pairing a selection of wines with appetizers, the group will have the opportunity to explore the local region around Rome or, instead, go farther afield to sample wines from Tuscany, Sicily, or Le Marche. Typically, we'll begin at the first stop by comparing the difference between different fermentation methods of sparkling wine. We may then try an orange wine—made with white wine grapes, but in which the skins are left on during some portion of the aging process—or perhaps compare oak versus steel tank aged whites. We'll also turn our attention to reds. We'll almost certainly try a beloved Tuscan wine, learning about DOC and DOCG designations, and what these mean for producers and aficionados. We'll also, however, likely try a red from somewhere further afield—perhaps an organic Sicilian varietal, or a robust grape from Piedmont, in the northwest of the country. These comparisons help us come away with a greater understanding of the ways that soil, tradition, and the hand of the producer can make a profound difference in the style of a wine, while at the same time learning about the different regions of Italy and wine and food pairing techniques. (Hungry? Take a look at our
Rome food tour
.)
Take Aways
This Rome Wine Tour and Tasting, in addition to serving as a leisurely evening of snacking and imbibing, helps to provide visitors with the tools not only to better understand the nuanced differences between the different terroirs and flavor profiles that distinguish Italian wines, but will also help to endow novices and oenophiles alike with the tools necessary to more effectively taste and appreciate wines from around the world.
Where You'll Start
Tour Experts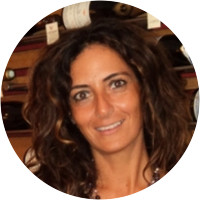 Following completion of her law degree at Università degli Studi of Rome, Daniela became a certified sommelier through AIS, one of most important international wine associations. She then went on to continue her studies and earned several wine Master's degrees in France. In 2006 and 2007 she worked for the commission board of AIS evaluating candidates for sommelier exams. In 2008 she started to work as a writer and wine taster with Edizioni Estemporanee, an Italian wine publisher, and she began to manage Comptoir de France (a fine wine shop specializing in French wine in Rome and Milan). In addition to her work with Context, Daniela is currently teaching the Wines of France at the Saint Louis de France Cultural Institute in Rome, leading wine tastings for a variety of organizations, alongside her work for Edizioni Estemporanee and Comptoir de France.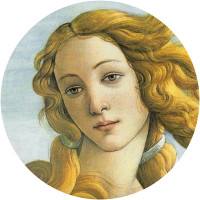 Simona is a native Roman who completed her degree in archaeology at the Sapienza University of Rome. She obtained her PhD in 2005 with a focus on the study of the topography of ancient Mesopotamian towns. She first arrived in Berlin in 2003 while writing her dissertation, and since then has divided her life between Rome and Berlin. Her interests vary between research activities (excavations, international congresses, and scientific publications) and teaching. In her university years she created a cultural association with some colleagues where she led tours in Rome and abroad, gaining a deep knowledge of archaeology in countries such as Syria, Jordan, Iraq, Iran, and Libya. In 2009 she became a Fellow of the Freie Universitaet in Berlin working on a project focused on the landscape in the Jazirah area (northern Syria) and started to collaborate with the German archaeological team working in Tell Fecheriye. She also developed a great interest for wine studies and in 2003 she earned a diploma as Wine Taster at the AIS (Associazione Italiana Sommelier). Subsequently she organized and led tours with the AIS in Sicily and Piedmont and worked as a wine taster for their wine guidebook. She is currently pursuing a Diploma in Wine and Spirits at the University of Geisenheim (WSET 4).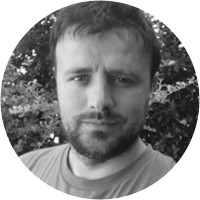 Jacopo graduated from La Sapienza University in Rome with a degree in Medieval History. After his studies, he started working for a publishing company. He has always had a passion for camping trips (starting at a young age when his father bought a motorhome) and he converted his love of the outdoors and an interest in food into a cookbook for camping stoves. From here, his career as a food writer was born. Jacopo is currently completing his professional sommelier accreditation.
Reviews can only be left by Context customers after they have completed a tour. For more information about our reviews, please see our FAQ.
Chiara was wonderful. We very much enjoyed our time with her. She was very informative and choose great wines for tasting.
Nov. 25, 2022
Great session. Learned a lot and had a nice time at a nice restaurant. Chiara was pleasant and knowledgeable. It's great to learn from an expert.
Oct. 3, 2022
Chiara was exceptional. She has a wealth of knowledge about wines in general, especially Italian wines.
Jul. 13, 2022