Tour Details
Tour Description
Singapore's Chinatown is not only the heart of the central business district, but also a key area for discovering an alternate side to the city. Filled with diverse architecture, a collection of religious sites, and some of the city's most vibrant markets, it offers an immersive sensory experience that makes it a must-visit in Singapore. This Singapore Chinatown Tour, led by a specialist guide or historian, gets under the skin of this simultaneously distinctive and deeply emblematic part of town, revealing some of the more characterful and less developed areas of Chinatown. We'll visit a number of different temples—including Thian Hock Keng Temple, a UNESCO World Heritage Sight—essential to the religious worship of Hokkien, Teochew, Cantonese, and Hakka communities, surveying the variety of faiths present in this bustling neighborhood. This is a fitting tour for anyone with an interest in religion and Asian society who would like a more in-depth exploration of life in Singapore's Chinatown.
Singapore Chinatown Tour: Religious Layers
We'll begin our Singapore Chinatown Tour at Raffles Place, adjacent to the neighborhood we'll explore on our walk through Singapore's many flavors and faiths. Commencing in one of the most bustling parts of the city, we'll note an underground mosque amidst the flurry of everyday activity in the central business district. Masjid Moulana, developed by three businessmen in the 1950s, was built to accommodate Indian worshippers looking for a place to pray within the confines of daily working life. We'll continue down Chulia Street, a renowned Indian enclave in the early nineteenth century before the community migrated to Little India and Serangoon Road. (For more on this try our
Little India Tour
). As we leave the Indian enclave behind, our conversation will now turn to the makeup of the Chinese community in Singapore. Beginning with the Teochew community, we will stop at Yueh Hai Ching Temple to discuss the second-largest Chinese dialect group in Singapore after the Hokkien. Nestled in amongst the skyscrapers but out of immediate sight, this temple has intricately detailed carvings and uniquely shaped ceramic roof with depictions of Chinese legends. We'll talk about how Chinese immigrants were brought to renovate the structure and the state of the Teochew community in Singapore today.
From Telok Ayer to Thian Hock Keng
We'll leave this small oasis behind as we walk down Telok Ayer, a quiet street amidst the hustle of the financial district with plenty to see from its path. The remainder of Fuk Tak Chi Temple, one of the oldest Chinese temples in Singapore (and now the entrance to a boutique hotel) allows for a conversation on the local Cantonese and Hakka communities. We'll talk about the early Chinese immigrants who arrived and built this temple in 1824 on the former sea shore of Singapore (almost hard to believe now). As we move away from this impressively preserved site, we'll make a final temple stop at the winner of UNESCO Asia-Pacific Heritage 2001 Awards for Culture Heritage Conservation Building, Thian Hock Keng Temple. This beautiful temple is a celebrated site particularly amongst the Hokkien community, Singapore's largest. As our expert explains the architectural elements, such as the detailed depictions of dragon sculptures and deities, we will see locals frequenting the religious space for their practice and might even spot some bats in the rafters. We'll talk about the story behind the temple dedicated to Ma Zu Po, the Goddess of the Sea and protector of sailors, who took an often treacherous journey to immigrate to Singapore from China.
Model Singapore
In the final stages of our walk, we may visit a number of different sites depending on our interests and the specialty of our expert. We might, for example, visit the Al Abrar Mosque or the lively food court at Amoy Street. It's no surprise that this Hawker Centre (the local name for food court) in the heart of the bustling financial district is electric, offering a feast for the eyes, ears, and nose as local businessmen and women chow down on local specialties. Our guide will navigate the group to visit the nearby Ann Siang Hill, a secluded hidden green space behind a row of traditional shophouses. Named after the wealthy businessmen Chia Ann Siang, the area was once home to exclusive social clubs and clan associations, but now boasts some of Singapore's trendiest bars and Asian fusion restaurants. We'll finish up our walk at the URA City Gallery in front of one of the world's best 3D models. Our expert will demonstrate our path from atop a bird's eye view of the architectural display of Singapore's central district. This location will place much of our discussion in perspective as our expert demonstrates the Singapore of the Chinese immigrants and the Singapore of today.


Interested in learning more about Singapore's multicultural enclaves? Try our
Kampong Glam Tour
.
Take Aways
After our three hour walk, we will leave one another with a greater understanding of the mix of old and new that can be found within the confines of Singapore's Chinatown. We will have a deeper grasp of the variety of faiths and communities as a result of visiting a number of important religious sites in Telok Ayer. We'll also have explored a UNESCO heritage site and learned more about Singapore's architectural planning at the URA City Gallery.
FAQ
Where do we meet? Where does it end?
The walk starts near Raffles Place and will end in Chinatown, near Amoy Street or at the URA gallery. Your confirmation email will have the exact meeting point details along with a map.


What if it's raining?
Tours operate rain or shine. Singapore is known for its sporadic weather, so please bring an umbrella, a hat and sunscreen. There are areas on this walk where we can take cover if needed.


Is this tour good for kids and teens?
Yes, we can adjust this walk for younger audiences and have some excellent family friendly guide who can appeal to the learning styles of children. When booking, please provide us with information about your children such as favorite school subjects.
Where You'll Start
Tour Experts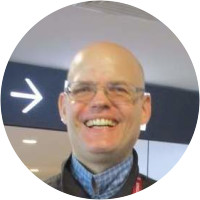 Frederik Rettig has lived and worked in Singapore since 2004, the same year he got his Ph.D. in Southeast Asian history from the School of Oriental and African Studies (SOAS), University of London. He has researched and published on Vietnamese soldiers and workers in the service of France and also co-edited a book on colonial armies in Southeast Asia. The region's female warriors, heroines, and revolutionaries constitute another research area, most notably the Indian National Army's women's unit, which had its main training centre in Singapore's old colonial district during the Japanese occupation. Married locally with two kids, Frederik brings his interests in human beings and their experiences to his tours. He believes that Singapore, at the crossroads between East and West and always at the forefront of modernity, is one of the best places to do so.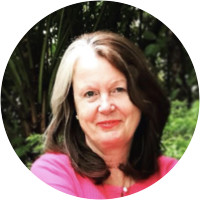 Jane Iyer's love affair with Asia started on her arrival as a "wee lass" in Singapore (by boat!) in February 1963. A native Brit, life has ensured that she has boomeranged back to Asia - as a trailing teenager in 1970, followed by 2 stints as a trailing spouse from 1999, in the middle of which she sandwiched 6 years in New York City.  She's grasped opportunities to get involved, and sees her volunteer work with Friends of the Museums (FOM) as nothing less than life changing. She served as its President in 2003/4,  has guided in 3 museums, coordinated the Explore Singapore! Team, led Study Tours to other parts of Asia and ran film and book groups. In 2015 she took the plunge to study to be a Singapore Tourist Guide and starting to set up regular tours following on from this. An excellent organiser and administrator, she's a passionate ambassador for her adopted home of Singapore. Particularly interested in heritage and history, she is also a keen supporter of the performing arts.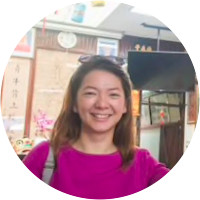 Born and raised in Singapore, Claire is still fascinated by the different facets of this country she calls home. She enjoys sharing the 'under-explored' charm of this city, beyond the usual tourist sites and purpose-built entertainment centres, and discover the soul of Singapore. Besides being a qualified Licensed Guide, she is a gallery docent, museum host and an educator.
Reviews can only be left by Context customers after they have completed a tour. For more information about our reviews, please see our FAQ.
Tim was a pleasure to spend time with. Very knowledgeable and helpful. We loved the temples and their role in Singapore history. Highly recommend!
Apr. 25, 2019
Pavla was highly engaging and knowledgeable. She shared tons of valuable and interesting insights into the temples, evolution of Singapore and where it's headed, as well as life in Singapore. She has a passion for Asia which she imparted and gave us a spark to explore more. Having shared a past common background we connected very well with her and felt we saw and learned enough during this tour for it to merit the money spent on this tour. Pavla was natural and attentive and worked very hard to give us a wonderful experience. This was our favourite tour of the three we took.
Oct. 30, 2018