Tour Details
Tour Description
Walking through Singapore's Little India at dusk, one feels transported away from the city to the homeland of Singapore's many Indian immigrants—from the sight of these residents going about their daily business, to the fragrant aroma of cardamom and turmeric emanating from restaurants and hawker centres, to the bells ringing out from Hindu temples. On this 2-hour Singapore Little India tour in the company of a local expert, we'll delve into the history of the Indian community in Singapore from the time of sepoys to the story of Madras and beyond. In the early evening, the temperature is cooler and the sunsets are striking. This is a great tour for anyone with an interest in multicultural Singapore, with a specific Indian focus.
Sri Veeramakaliamman Temple
Beginning our tour in the heart of Little India, we will immediately take in the lively nature of the neighborhood, from the buzz of passers by to dazzling array of hues adorning the surrounding buildings. As we move from the center of the neighborhood, our route may vary based on the proclivities of the group and expertise of the guide. We might, for instance, dive off down Serangoon Road, a main artery for the neighborhood, where we'll learn how the neighborhood has developed, largely escaping the modernization the rest of Singapore has seen. We will see family-owned businesses and shophouses, allowing for a discussion of Indians were prompted to settle in Singapore, bringing with them customs, cuisine, and other facets of their homeland. Stemming from the arrival of these workers, we'll discuss the construction of the Sri Veeramakaliamman Temple in the mid-19th century, dedicated to the oft-misunderstood goddess Kali. Our guide will point out some architectural details of this vibrant, South Indian Tamil-style temple, which prompted the shipping of skilled workers from Southern Indian, especially for the construction.


Tasting Little India
Leaving the neighborhood's temples behind, our Singapore Little India Tour may take us to visit the Tekka Centre, a market with an array of items from traditional clothing to cheese naan to vadais—a savory fried snack. A sensory overload befitting the neighborhood it's contained within, our guide will introduce the history of the market over a local Indian snack or drink. As we leave the flurry behind us, we'll pass by the Little India Arcade, a destination for many who searching for saris or accessories that offers a good contrast to the luxury and opulence of Singapore's more developed malls. As we weave our way down Madras Street, our expert guide might touch on the story of Madras Chunam, the lime pits, and the process of plastering which was so fundamental to the development Singapore. We will pass Masjid Abdul Gaffoor Mosque and Dunlop Street, allowing for a discussion of the history of Boyanese and Tamil Muslim communities as we observe the place of worship from the street (tourists, unfortunately, are not allowed to enter).


Interested in trying more than just a snack? Then come and explore Hawker Centres on our
Singapore Food Tour
.
Take Aways
The heart of Singapore's Indian cultural community continues to thrive in Little India, where the distinctive cuisines, cultural practices, and ways of life continue to contribute to Singapore's incredible diversity. With our guide, we will learn the history and heritage that accompanies everyday life on this atmospheric walk through Little India in the early evening. We will emerge with a greater understanding of what keeps this bustling area ticking and have had a (quite literal) taste of what is on offer in the neighborhood.
FAQ
Where do we meet? Where does it end?
The tour begins and ends in Little India. Your confirmation email will have the exact meeting point details along with a map.
What if it's raining?
Tours operate rain or shine. Singapore is known for its sporadic weather, so please bring an umbrella in case. There are areas on this walk where we can take cover if needed.


Why is this tour so late in the day? Can I do it earlier?
At dusk there is a wonderful buzz in the area, so we highly recommend doing the tour at our specified time. If you'd like to do the tour in the morning, please write to us to arrange. It is too hot in Singapore to do a tour in the afternoon.


Is this tour good for kids and teens?
Yes, we can adjust this walk for younger audiences and have some excellent family friendly guides who can appeal to the learning styles of children. When booking, please provide us with information about your children such as favorite school subjects, and hobbies and if you'd like the length of the tour to be shorter. This way we can match you with the best possible expert


Are there places we can have dinner after the tour?
If you like Indian food, this is the spot to have a meal after the tour. Our expert may well be able to help you out with a suggestion of where to dine.
Where You'll Start
Tour Experts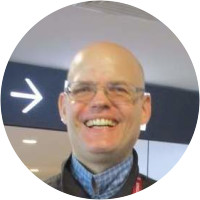 Frederik Rettig has lived and worked in Singapore since 2004, the same year he got his Ph.D. in Southeast Asian history from the School of Oriental and African Studies (SOAS), University of London. He has researched and published on Vietnamese soldiers and workers in the service of France and also co-edited a book on colonial armies in Southeast Asia. The region's female warriors, heroines, and revolutionaries constitute another research area, most notably the Indian National Army's women's unit, which had its main training centre in Singapore's old colonial district during the Japanese occupation. Married locally with two kids, Frederik brings his interests in human beings and their experiences to his tours. He believes that Singapore, at the crossroads between East and West and always at the forefront of modernity, is one of the best places to do so.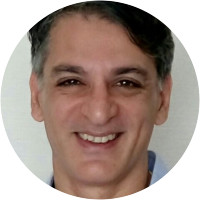 Imran Ahmed was born in Pakistan and received his Bachelor of Arts degree from Occidental College, Los Angeles, in 1988, majoring in Diplomacy and World Affairs with a Minor in Philosophy. After graduation, he moved into the the world of finance which took him all over the world. He has lived and worked in Los Angeles, London, Dubai, Singapore and Karachi, moving to Singapore in 1997. Since leaving finance in 2009, he became a docent at the National Museum of Singapore. For the last 4 years he has been working as a Singapore based freelance tour guide specializing in culture, heritage and history. While not guiding, Imran can be found pursuing his other interests, including travelling (having visited almost 50 countries and counting) photography, reading (occasionally writing) and studying via online courses. He enjoys sharing stories pertaining to the historic way in which Singapore's diverse communities have blended to create the island's unique culture.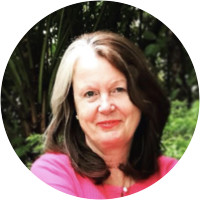 Jane Iyer's love affair with Asia started on her arrival as a "wee lass" in Singapore (by boat!) in February 1963. A native Brit, life has ensured that she has boomeranged back to Asia - as a trailing teenager in 1970, followed by 2 stints as a trailing spouse from 1999, in the middle of which she sandwiched 6 years in New York City.  She's grasped opportunities to get involved, and sees her volunteer work with Friends of the Museums (FOM) as nothing less than life changing. She served as its President in 2003/4,  has guided in 3 museums, coordinated the Explore Singapore! Team, led Study Tours to other parts of Asia and ran film and book groups. In 2015 she took the plunge to study to be a Singapore Tourist Guide and starting to set up regular tours following on from this. An excellent organiser and administrator, she's a passionate ambassador for her adopted home of Singapore. Particularly interested in heritage and history, she is also a keen supporter of the performing arts.
Reviews can only be left by Context customers after they have completed a tour. For more information about our reviews, please see our FAQ.
Our guide was so knowledgeable and we enjoyed his style. He was very accommodating and did a good job introducing us to the area. We gave him a only a vague idea of what we wanted and he showed us so much.
Feb. 13, 2020
Frederik was very informative about local life and beliefs, and showed us around a number of busy streets, adding many useful comments (for example, on the gold trade and the cultural importance of jewellery). He had helpful things to say about architecture and heritage policies, including low-cost leases to arts groups, as well as public murals. He is pleasant and thoughtful and responded well to our questions. We really enjoyed the tour.
Feb. 1, 2020
Our tour was perfect! The meet up location is a little difficult, perhaps drop a pin on the map or provide a photo of the meeting spot. We found it by going down into the station and using the marked exit to the location indicated.
Nov. 30, 2019