Tour Details
Tour Description
Immerse yourself in Tokyo's world-famous Tsukiji Market on this 3-hour Tokyo Food Tour, led by a local expert deeply knowledgeable about the market. Together, we'll visit the outer market and look at how Japan's cuisine is heavily influenced by the seasons and geography, the central role that seafood plays in the Japanese diet, and—of course—taste some amazing Tsukiji sushi.
"The tour of the market was fantastic. The guide took us to a terrific restaurant for lunch. Very impressive."
Tsukiji Sushi
The Tsukiji district was built from land reclaimed from Tokyo Bay; tsukiji translates to "reclaimed land." To see what the area looked like before the market was built in 1935, we'll start our walking tour at an exhibition of historical woodblock prints and of photographs of the market's famous tuna auctions. We'll then begin our market visit, starting off at handful of small shops that sell restaurant-quality kitchen supplies like hand-forged knives. As the market comes to life around us, with a bustle and energy unique to this place, our guide will explain how different items are used to create some of the dishes we'll see later in the tour.
Please note: As of October 6, 2018, Tsukiji inner market (the wholesale area) is closed. Our tour explores Tsukiji outer market and does not include Toyosu market.
Tokyo Food Tour
Japanese food really plays to the senses. As we taste our way along the walk, we'll see how impeccably presented the meals are, from a hearty selection of humble rice balls to delicate sashimi. We'll sample a variety of key ingredients: a rainbow of pickled things (tsukemono) such as eggplant or Japanese plums (ume) to ingredients for authentic miso soup broth.
We'll continue eating our way through the outer market, where we may make stops for tamagoyaki, the rolled, slightly sweet omelet, pomegranate vinegar, meat dumplings, and gluten in assorted forms. For our sit-down lunch, we may go for raw fish served over bowls of rice (kaisendon), tempura, or sushi.
Take Aways
After a delicious walking tour of Tokyo's Tsukiji outer market, we'll leave with all five senses satisfied and with a better understanding of the influences, seasonal, cultural, and beyond, on Japanese cuisine.


FAQ
Where do we meet? Where does it end? Generally speaking, the walk begins near Tsukiji Market. Your confirmation email will have the exact meeting point details along with a map, and 24 hour phone number for any last minute issues. The walk typically ends at a restaurant nearby.


Can the tour accommodate those with allergies or dietary restrictions? We do our best to accommodate everyone. If you have severe allergies to seafood or nuts, there will be items you can eat during the tasting, but cross-contamination may be a problem during lunch. The best thing to do is let us know when you book if anyone in your party has allergies or dietary restrictions. We can check in on dishes, order ahead, and do everything possible to ensure you enjoy your tasting and meal. Vegetarians can join, but there will be fewer samples available as the vast majority of the market is seafood. Gluten-free diets are easy to accommodate, but there are trace amounts of wheat in soy sauce, which is common but can be avoided.


Is there a maximum on group size? Yes, we strongly recommend a max of 6 per group. Tsukiji Market is busy and the pathways are narrow.


Does the tour include the tuna auction? No, the tuna auction takes place between 3.30am and 6am every day (except Sunday and some Wednesdays). Public access to the auction is free, but is limited to two tour groups, each of 60 people, and places are strictly first come, first served.
Where You'll Start
Tour Experts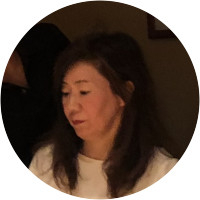 Patricia is a longtime Tokyoite, with research interests in Japanese sake (nihonshu), travel (recently throughout Shizuoka (near Mt. Fuji), and travel literature. Her Masters in Japanese literature from University of Colorado at Boulder provided a deeper context and appreciation for what she encounters. Favorite places include Tsukiji fish market, Asakusa, Shibuya, and the Imperial Palace center of Tokyo. She lives in Ryogoku, home of sumo, and often visits Kamakura. She teaches English at Meiji University and Meiji Gakuin University. Other interests include photography, Japanese food, museums, body building and wandering around the streets of Tokyo poking into places. She enjoys sharing the surprises and making sense of the seeming chaos with visitors.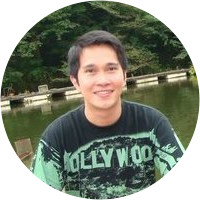 Dr. John is a postharvest and food scientist who currently teaches at the University of Tokyo. He first came to Japan to pursue his Ph.D. degree as a scholar of MEXT (Japanese Ministry of Education, Culture, Sports, Science and Technology) specializing in food safety with his research focusing on the functional properties of food to promote human health and well-being. For him, Tsukiji – the world's biggest seafood market – is a must-see to further appreciate Japanese food culture. His scholarship and exposure makes him an interesting docent – satisfying both the hunger for that authentic Japanese treat, and the inquisitive mind with cultural and science-based facts.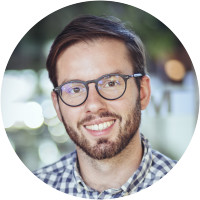 Maciej, a professional photographer, was born in Warsaw, Poland in a family with many Japanese connections, thus the idea of traveling to the Far East was his dream since childhood. Fascinated by Japanese literature and classic cinema, he received a Master's degree from the University of Warsaw with a specialization in Japanese Studies. Before graduation, he spent one year at Kobe University and one year in Tokyo where he was an intern at the Embassy of Poland. Married for several years to Tokyo-born Japanese, a daughter of a sushi-making family, he lives and continues to discover an old part of the capital, the so-called 'Low City', which he admires for its amazing history and preserved unique atmosphere. A gourmet and Nihonshu (rice sake) lover, and author of articles for the Polish press about Japanese cuisine.
Reviews can only be left by Context customers after they have completed a tour. For more information about our reviews, please see our FAQ.
He had very good insight into Japanese culture, architecture and urban planning, as well as fish market history . A great time !
Nov. 19, 2019
Fabulous tour and a fabulous guide.
Nov. 13, 2019
Our guide was friendly and engaging and answered all our questions but unlike most of the other Context tours I've been on, I didn't come away feeling that I'd learned as much. Granted we were talking mostly about something that no longer exists, so perhaps you might consider thinking about what the focus of tour is really supposed to be. I think we all had a good time and the meal was quite good.
Nov. 12, 2019