Tour Details
Tour Description
Growing up in a city like Tokyo, with its electric lights, buzzing arcades and lively otaku culture might be very different from what most children are used to. Is life here really like it is in animes? What would it be like to go to school in Japan? In this two-hour Tokyo for Kids Tour, we'll try our best to explain what it is like to be a child here today by exploring the world of anime (cartoons), arcades, manga (comic books), and themed cafes.


We offer 2 distinct itineraries for children under 12 versus older children and teens. Please add in your child's age group to the notes box at the time of booking.
Life as a Child in Tokyo
Our tour provides an orientation to the Harajuku district, the center for entertainment and popular culture in Japan. Lively Harajuku serves as the ideal place to talk about what life is like for the children in Tokyo today more broadly. Our guide will help your family to imagine what growing up in Japan could be like. How is everyday life different from a child in Japan to a child growing up in the US, Australia, or further afield? The sights and sounds of Harajuku provide ample material for us to explore during our anthropological journey into contemporary Japanese culture.
Let the Games Begin!
Along the walk, we will make a variety of stops so that we can witness the different elements of Japan's youth culture first-hand. We'll begin this adventure at a Japanese dollar store where we will discover the ordinary items Japanese children carry with them to school every day and learn about how they are used. We may go for a 5-minute shopping challenge where children pick up their own goods to take home. We will then pay a visit to a cat or hedgehog cafe, where we will interact with the animals and learn about the significant role these cafes play in the Japanese society today. We will then move on to meet famous Pepper, the hospitality robot, for younger children. Here your guide will teach the children few basic Japanese phrases so that they can interact with Pepper directly.


For teens, we may skip this part and move on to Takeshita Street, the iconic street of all things 'kawai' and cool. We will enjoy the funky Japanese fashion and unique styles displayed throughout the street and pick up fun street food like rainbow cotton candy, Japanese cream puff rolls, and etc. We may even stop for a family photo in a Japanese purikura (photobooth), where we can add effects to create a unique Japanese-style family picture.
Tokyo for Kids Tour
We will continue our way to NHK Studio Park, an interactive theme park where children can play with NHK's (Japanese BBC) cartoon and character contents. We will explore various types of TV shows Japanese children watch growing up and even try dubbing with our own voice to popular animations at the animation factory. We'll then pay a visit to a traditional Japanese arcade - a place which can sometimes be daunting and difficult to navigate without knowledge of the Japanese language. Our guide will help us as we try our luck at a 3D car-racing game or test out our musical talent on the renowned
Taiko no Tatsujin
(a Japanese rhythm drumming game). Here, we'll talk about the history of Japanese arcades and witness how Japanese children might choose to spend their free time. We'll delve into the realms of anime and manga as our guide explains the history and current trends associated with these fascinating subjects. We'll stop in some stores with vast arrays of comic books and drawings, where we may discuss the role of
otaku
culture today as we flick through the books ourselves (a subject we explore in greater depth on our
Akihabara Tour
).
Take Aways
By the end of our adventure through the playful streets and arcades of Harajuku, we'll have appreciated what it is like to be a child in Tokyo today. We'll have made a start at unwrapping the many layers of Japanese culture through active play, questions and immersion in the area itself.
FAQ
Is this walk appropriate for young families?
We've designed this walk to be appropriate for younger audiences.


I don't want to go to a cafe. Is there an alternative?
If you let us know in advance, we can arrange something else for your family based on your interests.
Where You'll Start
Tour Experts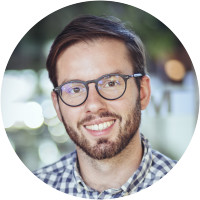 Maciej, a professional photographer, was born in Warsaw, Poland in a family with many Japanese connections, thus the idea of traveling to the Far East was his dream since childhood. Fascinated by Japanese literature and classic cinema, he received a Master's degree from the University of Warsaw with a specialization in Japanese Studies. Before graduation, he spent one year at Kobe University and one year in Tokyo where he was an intern at the Embassy of Poland. Married for several years to Tokyo-born Japanese, a daughter of a sushi-making family, he lives and continues to discover an old part of the capital, the so-called 'Low City', which he admires for its amazing history and preserved unique atmosphere. A gourmet and Nihonshu (rice sake) lover, and author of articles for the Polish press about Japanese cuisine.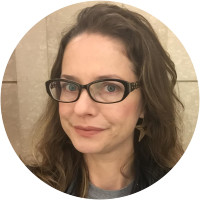 Originally from Tel Aviv, Liat has been calling Tokyo her 'second home' for the past 18 years. Passionate about travel and writing, Liat writes for various international magazines and enjoys introducing Japanese culture through an ex-pat lens. Liat also loves food and offers traditional Japanese culinary classes. Raising her children in Tokyo with her Japanese partner, she has much expertise on navigating the city with kids. She enjoys sharing episodes from her life on her personal blog.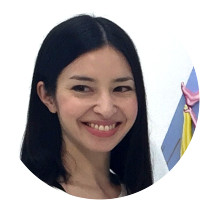 Sabrina was born and raised in Austria, where she studied painting at the Academy of fine Arts Vienna and Japanese Studies at the University of Vienna. After graduating she mainly pursued her career as a visual Artist showing her works in galleries in Austria and abroad. She participated in several Artist in Residency programs in countries such as Andorra and Iran. She moved to Tokyo in 2013 to pursue a PhD in Fine Arts at Tokyo University of the Arts with a MEXT Scholarship from the Japanese government and improve her Japanese Language Skills. Sabrina was a teaching Assistant at TUA during her whole PhD, and also has experience with teaching English, German, and Art. While her career as a painter, showing her works regularly in solo and group exhibitions in various countries, is still her main focus, she enjoys sharing her knowledge about Tokyo with Travelers from abroad.
Reviews can only be left by Context customers after they have completed a tour. For more information about our reviews, please see our FAQ.
Even though I grew up in Japan, I needed updated info about the pop culture in Japan. I probably enjoyed it as much as my children 9 & 11 yo boys! Marion was wonderful. Flexible and easy going!
Dec. 26, 2019
We loved Sabrina! We saw so many things we would never have known were there in Harajuku -- particularly the purikura photo booth!! We had a blast.
Oct. 30, 2019
Kara was great with the kids. She engaged them quickly and held their attention throughout the tour. Ideal way to experience Harajuku.
Oct. 11, 2019