Tour Details
Tour Description
While the Venice Lagoon remains a popular attraction for visitors, there's much more to this waterway than beautiful scenery. This four-hour excursion through the Venetian lagoon, led by a marine scientist or ecologist, follows the progress of modifications to the lagoon and their effect on the lagoon environment. It also takes us to visit some of the smaller islands in the northern part of the Lagoon—like the bone cemetery of Sant'Ariano and the island of la Cura—that remain inaccessible except by private boat. This Venice Lagoon Tour is a wonderful way to get out of central Venice and experience this unique ecosystem in the company of a scientist whose knowledge and research on the Lagoon environment has been critical to shaping EU policy in the region.
Climate Change and the Disappearing City
Our adventure begins by boarding a traditional boat called a gozzo and departing from the Arsenal. We'll take a quick cruise through this zone in order to discuss vast changes that have been taking place in Venice of late as it deals with the effects of climate change and changing water levels. This will set the stage for a dynamic conversation about human settlement around the lagoon over the last millennia and modern pressures that are resulting from that, which will carry us through the day.
Venice Lagoon Tour
Heading northeast, we will navigate alongside the agricultural island of Sant'Erasmo, where artichokes and asparagus are cultivated, paying special attention to the newly reconstructed marshes and the ecosystems associated with them. We will then pass the famed islands of Burano and Torcello to the lesser known, but equally exciting, bone cemetery of Sant'Ariano and the island of la Cura (the Cure), where extensive groundwater research is taking place in order to examine the source of lagoon pollution. At this point we will double back by the renovated monastery of San Francesco del Deserto.
Looking to the Future
From here, we head towards the Lido Inlet where we can visit the site where MOSE, a system of barriers that will eventually close off the Lagoon from the Adriatic Sea during times of high water, will be completed. Our guide has served a consultant to this project and will discuss both the technical and controversial political issues that are connected with it. We will then steam towards the area of the lagoon known as Bacan to explore the vital function of seagrass meadows on the lagoon ecosystem. Finally, we will make our way back to the city alongside the old military island of Certosa to understand how they have renovated and solidified their structures.


Take Aways
Throughout our time together, our guide will lead a discussion of how rising waters and modifications associated with this process impact the Lagoon. At the end of our excursion we will have an understanding of the physical processes in the lagoon, the modifications that are underway, and the impact these modifications will have on the lagoon environment, which will all, in turn, affect the lives of Venetian residents and tourists.


Note: This visit does take place entirely on the boat. We do, however, make a quick stop at the mid-way point to use facilities on the island of Torcello.


Please note: due to the highly specialized nature of this walk, please be aware that availability is limited. Please don't hesitate to contact us via email at italy@contexttravel.com and enquire further.
Where You'll Start
Tour Experts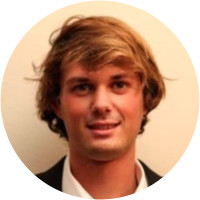 Gian Marco is an Environmental Scientist graduated at Ca' Foscari University of Venice. He is a PhD student working for the National Research Council of Italy, Institute of Marine Science, on the effects of ship wakes on the morphology of the Venice Lagoon. Since 2014 he has been investigating the hydrodynamics effect generated by marine traffic in sensitive environments. He expanded his research abroad studying the City Cat wakes in Brisbane River (Australia) and the fast ferries in Tallinn's bay (Estonia). His strong interest for the environment is also shared in his side job as sailing instructor. Recently he is also working on micro-plastics deposition in marine environment and aerial photogrammetry to evaluate morphological changes and sediment resuspension. In his free time, he keeps himself connected to the subject of his research by surfing and windsurfing.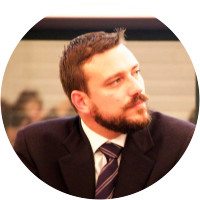 Francesco is a physical oceanographer with a background in marine biology. He is working since 2011 at the Institute of Marine Sciences in Venice where he focuses on physical and biological oceanography using both observations and numerical modelling tools. His major research interests are the processes that leads to the formation of dense waters and their dynamics, riverine plume dynamics, pollutants and particle dispersion in marine environment. Lately he also started to study the physics of lakes and of their circulation. His research interest span from mesocale dynamics to microscale and turbulent processes.
Reviews can only be left by Context customers after they have completed a tour. For more information about our reviews, please see our FAQ.
Everything was great. Interesting talks, engaging conversation, trying to tailor the topics to what we were interested in. The only thing I would improve is a better canopy on the boat so we could be a bit more sheltered from the sun but that's a minor issue.
Jul. 29, 2019
This tour was top notch. Gianmarco was very well informed of the ecological features and challenges of the laguna. A very unique perspective of Venice for us and also our children. Pier the boat driver also deserves some praise. All in all, an excellent tour - just what we expect from Context.
Jul. 20, 2019
When our tour timing and location was affected by a huge, annual, boat race in Venice, Context staff reached out to let us know this could be an issue. Further, our guide, Luca and his boat driver, were extremely flexible in adjusting our itinerary to accommodate all of the sights of interest. This tour was one of our most memorable days in Venice. Luca was very knowledgeable and informative. He provided us with insights into the beauty and challenges of the Venice lagoon well beyond a normal tourist experience. Very well done!
Jun. 25, 2019