Tour Details
Tour Description
For a thousand years, the Doges ruled Venice. An elected official who held office for life but could not pass the title down to his heirs, the role of the Doge is a crucial piece of the Venetian puzzle. During this three-hour Doge's Palace tour, we'll join a local historian for an in-depth look at the figure of the Doge, the complex and unique nature of the Venetian Republic's political system, and visit one of the most iconic buildings in St. Mark's Square—Doge's Palace.
Doge's Palace Tour
For over a thousand years the Doge of Venice ruled over the Republic of Venice—often referred to as the Serenissima. We will begin our time together with a discussion of the role and the overall political structure of Venice from the medieval period until Napoleon took the reins of the city in the 18th century. Our Doge's Palace tour will take us into the first rooms of Doge's Palace where we will look at the economic underpinnings of Venetian power and the role that various Doges played in commerce and trade—especially with eastern empires.
Art for the Serenissima
During our Doge's Palace tour, we will have the opportunity to discuss how the building itself, including major architectural and decorative components were used to reflect the power of the government. A palace that constantly changed throughout the centuries, both due to fires and changing tastes, the structure contains works by top artists of the Renaissance period, such as Tintoretto and Veronese, whose works both grace the Grand Council Hall.
Take Aways
The Ducal Palace is a key component to understanding the history of the Venetian Republic and the political mechanisms that allowed it to function. Our Doge's Palace tour will allow us to come away with a strong knowledge of the basics of Venice's system of government with all its complexities and intrigue, and create a newfound understanding of how these systems supported the overall culture of the Serenissima. For more on the opulence of Venetian art, try our
Venice Art tour: Titian and Tintoretto
, exploring the city's art and culture in the High Renaissance.
FAQ
Do you purchase skip-the-line tickets?
There are no skip-the-line tickets available for this venue currently, but your guide will have pre-purchased tickets at hand for your tour.

Please Note: Our team will pre-purchase timed admission tickets on behalf of your party. However, due to enhanced COVID-19 safety precautions at this venue, there will be a mandatory security line which we must wait in together.


Does this tour include the Bridge of Sighs and prison area?
Yes, this tour will include both the Bridge of Sighs and the prison area.

Is it possible to include the "Secret Itineraries" of the Doge's Palace when you're booking this tour in the afternoon or if my group is 7 or more people?
Private Secret Itineraries tickets, which are mandatory for afternoon groups as well as groups of 7 or more - require us to book privately with the venue which has an additional cost of 290 euros or more depending on the size of the group. For this reason, it isn't an explicit offering we have for this tour and would require a special request at the time of booking. If you would like to add the tickets, we can do our best to secure your spot, though it must be between September and June as that is the only time private Secret Itineraries tours are offered at Doge's Palace. Thank you for your understanding!

Do you reserve headsets for this tour?
Depending on your group size, we may be required by the venue to order headsets in which case you'll see a "Headset Fee" added to your order. If you would like to guarantee headsets for your tour regardless of your group size, please email us and we'll be happy to get them reserved for you.
Where You'll Start
Tour Experts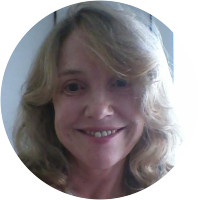 Susan has over ten years of experience teaching the History of Art for prestigious university programs in the UK and Italy. After graduating in the History of Art and Italian in 1998, she took an M.A. concentrating on art and architecture in Venice, and in 2004 she completed her specialization with a Ph.D. on Venetian Renaissance altarpieces. As a post-doctoral researcher with the University of Glasgow and London's National Gallery, she worked as a researcher and editor on the National Inventory of European Painting, the on-line catalog of European paintings in British museums. Susan has also contributed articles to the Burlington Magazine and Artibus et Historiae. Susan met her Venetian husband Paolo in 1997; they have a young son and divide their time between homes in Italy and the UK.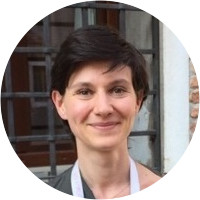 Originally from Genoa, Erika moved to Venice ten years ago to study Oriental languages at Ca' Foscari University, where she graduated with a thesis on Japanese art and architecture. She has a keen interest in the art and history of Venice and worked for some important cultural institutions, such as the Peggy Guggenheim Collection, where she was in charge of special events, and the National Oriental Museum at Ca' Pesaro, where she studied and cataloged part of the collection. Her time at the Guggenheim collection sharpened her knowledge of contemporary art, which she continues to study. She is now a licensed tourist guide for the city of Venice.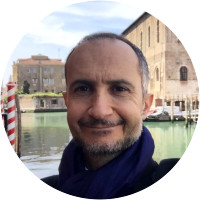 Originally from Venetian mainland, Matteo has lived in different countries, which sparked his interest in art history and archaeology. He holds a B.A. in Cultural Heritage Preservation and an M.A. in Archaeology - specializing in Islamic Archaeology - from the University Ca' Foscari, Venezia. Matteo chose to specialize in Islamic Archaeology, due to his personal passion and curiosity for the Islamic World: this particular interest was developed after several travels and stays in different Middle Eastern countries. He has worked as a freelance archaeologist following projects in different locations of the Veneto Region in Italy and in Cairo, Egypt. Matteo became a qualified tourist guide for the City of Venice in 2009, and he has been collaborating with Context since then.
Reviews can only be left by Context customers after they have completed a tour. For more information about our reviews, please see our FAQ.
Everything was perfect. Nadia was amazing!
Mar. 6, 2023
Erika is very knowledgeable on the subject. We enjoyed her company and the pace was very comfortable.
Feb. 20, 2023
Giovanna provided a wonderful, extremely informative, and very educational tour replete with fine details, anecdotes, and important key facts in history of Venice
Feb. 19, 2023