Tour Details
Tour Description
Venice's architecture is unlike that of anywhere else in the world—owing, of course, to its natural context. Everything is built on stilts in the middle of a lagoon. In this Venice Architecture Tour we'll join a local architect or historian for an in-depth look at how Venetian architecture has evolved from antiquity to today, applying a critical eye to how the city has developed from such implausible origins. This is an excellent walking tour of Venice not only for people with an interest in architecture, but also for generalists looking to more fully comprehend Venice.
"Sensational. The Architecture of Venice, which we had to ourselves, was really impressive both for me (who's been to the city many times) and for my boys, who lapped up our guide's every word."
Venice Architecture Tour
We'll begin our tour in Piazza San Marco, the political seat of Venice, with a discussion of the first settlement in the Venetian lagoon and the subsequent rise to power of the Venetian Republic. We will spend our time dissecting the form and function of these immense structures and their importance in glorifying the Venetian Republic to the outside world. We will then meander toward Campo San Zaccaria, where we will have the chance to discuss the mixture of Gothic and Renaissance styles of this unusual church complex. Next on our tour is Campo Santa Maria Formosa, where we'll learn about the role of public and private spaces in historic Venice and see the modern interventions of Carlo Scarpa on the 16th-century Palazzo Querini-Stampalia. We will also fit in a visit to Campo San Giovanni e Paolo to admire the Gothic church and stop for a coffee or gelato.
Walking Tour of Venice
We will then make our way toward the Rialto to explore architecture in the historic commercial and trade district, from the Fondaco dei Tedeschi, former storehouse and lodging for German merchants turned post office (and now upscale shopping mall), to the bridge itself. For a significant part of the city's history, this was the only bridge across the Grand Canal, the current structure being the third incarnation.
Take Aways
By the end of our time together, we will not only have marveled at the opulence Venetian architecture, but will have developed a deeper appreciation for the forces that have shaped the nature of the city, as well as the feats of engineering necessary to sustain these structures for hundreds of years.
For those looking to dig deeper into the technical challenges of keeping Venice afloat, see our
Ecology of Venice Tour
.
Where You'll Start
Tour Experts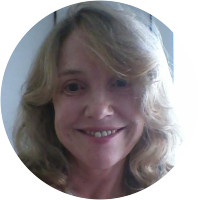 Susan has over ten years of experience teaching the History of Art for prestigious university programs in the UK and Italy. After graduating in the History of Art and Italian in 1998, she took an M.A. concentrating on art and architecture in Venice, and in 2004 she completed her specialization with a Ph.D. on Venetian Renaissance altarpieces. As a post-doctoral researcher with the University of Glasgow and London's National Gallery, she worked as a researcher and editor on the National Inventory of European Painting, the on-line catalog of European paintings in British museums. Susan has also contributed articles to the Burlington Magazine and Artibus et Historiae. Susan met her Venetian husband Paolo in 1997; they have a young son and divide their time between homes in Italy and the UK.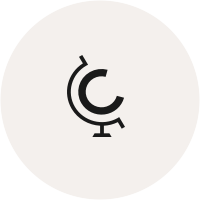 Louisa is an art historian who obtained her B.A. at the Courtauld Institute, where she specialized in Venetian art and the Italian medieval and Renaissance periods. In 2000, she earned her M.A. from the University of Warwick in Venetian Renaissance art.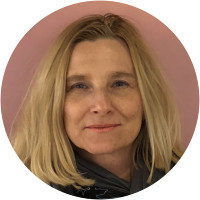 Lorenza is a native of Venice who received her Master in Art History through Cà Foscari University, Venice. For the past 25 years, she has divided her time between Venice and New York. In New York she teaches various courses on art history at the Fashion Institute of Technology, State University of New York, where she designed the course Art and Architecture of the Venetian Republic 1100-1800. For FIT she also developed and leads the Short-Term Study Abroad in Venice. She is lecturer at the Museum of Modern Art in New York and contributor to the Khan Academy with art history essays. Lorenza has authored and contributed to numerous books and publications on Venice, including "Venezia. La città, l'arte, la storia" (Arsenale 2011), "Arts and Crafts in Venice" (Koneman, Koln, 1999) and "Handbook of Painting Techniques" (NYU in Venice, 1999). In the past she taught history of art and architecture in Venice at the New York University, and in Venice worked for the Venice Bureau for the Protection of Architectural, Historical and Artistic Heritage for 13 years, cataloging, documenting, and researching the collection at the Palazzo Reale. Lorenza is an esteemed scholar with decades of international experience. She will lead you through her city with fun, passion, and knowledge.
Reviews can only be left by Context customers after they have completed a tour. For more information about our reviews, please see our FAQ.
Giovanna, was great at information and pacing the tour. She let us take our time and even stop for a coffee & hot chocolate along the way. Great!
Jun. 9, 2022
Fascinating tour. We loved Stefano. Especially enjoyed learning about the wooden posts that have petrified under the water that basically hold up Venice.
Jun. 8, 2022
Intelligent yet entertaining tour. Guide was knowledgeable and friendly. The time flew.
Apr. 14, 2022