Tour Details
Tour Description
The Renaissance makes up one of the critical foundations of western art—but it can be daunting to introduce younger viewers to some of the era's seminal works. For those looking to get their kids off on the right foot, this 2.5-hour Venice Art Tour for Kids visits the Accademia Gallery, one of the best collections of Venetian art in the world. Led by an art historian specially trained in visual thinking strategies who comes armed with games hands-on activities, this is a fun way to immerse the entire family in Venetian art and history.
Family-friendly Venice Art Tour for Kids
Visits the Accademia Gallery
Hands-on activities and games
Venice Art Tour for Kids
Using interactive learning techniques to engage the entire family, we will explore highlights of the collection, which includes works by Veronese, Titian, Tintoretto, Giorgione, and Tiepolo, while weaving a narrative on the history and character of Venice and Venetian art. Historic feasts, processions, costumes, and architecture are just some of the topics that may be explored with your family. Our time in the museum is also meant to help both children and adults hone their skills of observation and deduction when exploring art, skills that are useful for future vacations and museum visits. (Learn more about our approach to
family travel
.)
Logistics
In order to plan the best possible experience for your children, it would be helpful for us to know some background. Have they traveled to other countries in the past? If so, where? Have they studied any subjects in school that would relate to the walk? Are they interested in art, music, even food! The more you can tell us, the better.


Due to the very interactive nature of this program and given the educational environment our docent aim to evoke, we adhere to a very strict maximum of 6 participants. Groups larger than 6 will need to book two separate walks that can run concurrently, but with different docents.


Where You'll Start
Tour Experts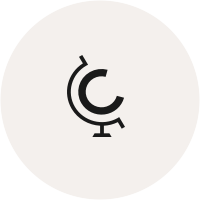 Louisa is an art historian who obtained her B.A. at the Courtauld Institute, where she specialized in Venetian art and the Italian medieval and Renaissance periods. In 2000, she earned her M.A. from the University of Warwick in Venetian Renaissance art.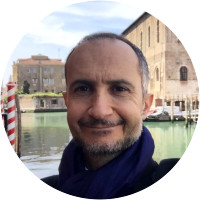 Originally from Venetian mainland, Matteo has lived in different countries, which sparked his interest in art history and archaeology. He holds a B.A. in Cultural Heritage Preservation and an M.A. in Archaeology - specializing in Islamic Archaeology - from the University Ca' Foscari, Venezia. Matteo chose to specialize in Islamic Archaeology, due to his personal passion and curiosity for the Islamic World: this particular interest was developed after several travels and stays in different Middle Eastern countries. He has worked as a freelance archaeologist following projects in different locations of the Veneto Region in Italy and in Cairo, Egypt. Matteo became a qualified tourist guide for the City of Venice in 2009, and he has been collaborating with Context since then.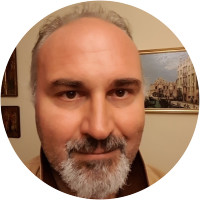 Davide was born in Venice he graduated from Ca' Foscari University with a degree focusing on the history of architecture and medieval history. After a specialization course in Innovative Tourism Marketing his interests in sustainable tourism began. He also has a special research interest in Venetian military architecture and military art theory. As a coordinator of a European NGO he organized cultural seminars in many European universities. He also spent time teaching the history of Italian art at the University of Turku in Finland. A passion for Venice, was what brought him back to his hometown, where his cultural interests developed into a profession, applying concepts of sustainable tourism crucial to preserving his city.
Reviews can only be left by Context customers after they have completed a tour. For more information about our reviews, please see our FAQ.
Sara is perfect! the children loved her
Aug. 3, 2019
Nothing to improve. She was knowledgeable. She put works in perspective and gave context. She was terrific.
Mar. 12, 2019
Nadia was very attentive to our grandson and offered him stimulative challenges that engaged him and provided him a new level of experience. While I consider his experience 'very good,' what prevented it from being 'exceptional' was that the tour seemed to assume at least some minimal familiarity with Christianity. In fact, our grandson has no religious background of any kind, thus causing him to struggle somewhat at times during the event. That said, I should emphasize that the session overall was nonetheless very positive for him.
Dec. 28, 2016