Tour Details
Tour Description
As the 1800s slipped away and a new century dawned, Viennese artists like Gustav Klimt and Otto Wagner envisioned a new aesthetic that broke with the past—naming their movement the Vienna Secession. During this 3-hour, immersive Vienna architecture tour with a local historian or architect, we'll explore Art Nouveau and the birth of Modernism through the eyes of the creatives who made it happen.
Vienna Secession
We'll begin our trip back in time to Vienna's Belle Epoque with a visit to the Museum of Decorative Arts, which boasts a fantastic collection of early 20th-century furniture and design, including Gustav Klimt's preparatory drawings for one of his most famous paintings. Here, we'll discuss the social and economic context of Vienna in the first decade of the century, when industrial progress and global trade began unraveling the Austrian monarchical system. During our visit to the museum, we'll also encounter the work of architect Josef Hoffman and the Wiener Werkstätte, an artists' collective focused on decorative arts.
Vienna Architecture of the Golden Age
Our tour will lean heavily on architecture to help us visualize the radical effects of the Vienna Secession, visiting some of the most important buildings from this period. Otto Wagner left a permanent mark on the city with masterworks like the Vienna post office, as well his subway entrances that rival the work of French Art Nouveau masters. We'll also take a ride on the subway, itself a product of this period and very reflective of the new emphasis on technology and functionalism.
Artistic Visionaries
Depending on time and interest, we may also include a visit to the Secession House, a major work of Jugendstil architecture that features Klimt's "Beethoven Frieze." Originally conceived as an exhibition hall, this space allows us to consider the exchange of ideas between the avant-garde in various cities across Europe as the continent teetered on the edge of World War I. At the end of our time together, we'll have a deeper understanding of the history of Vienna's 20th-century artistic revolutionaries and the climate in which they created some of their greatest works of art and architecture.


Where You'll Start
Tour Experts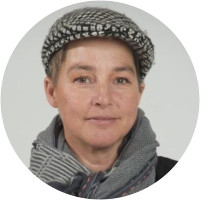 Born in Switzerland, raised in Austria from childhood Gabriela has been fascinated by history, art and people in general. After language studies in England, France, Italy and Mexico, Gabriela studied Interior Design in London. She then continued her studies at the University of Applied Arts in Vienna, which opened up a new window to all arts. With a degree in Interior Architecture and Industrial Design Gabriela has been sharing her passion for the arts and the city of Vienna since 1999 with visitors as a licensed guide. She also works in adult education in the field of contemporary architecture. Her special interests are in contemporary art, design, architecture and lifestyle. Gabriela is also Involved in the Vienna Design Week and the AZW, Architektur Zentrum Wien, which she frequently works for. Alpine sports is just another aspect of a very active life that she shares with a husband a two children in one of Viennas nicest neighborhoods, the Servitenviertel in 9th district.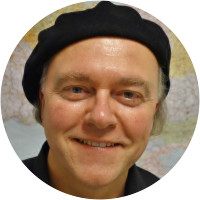 Reinhard studied literature, cultural science and pedagogy at the Universities of Salzburg, Graz and Vienna. His PhD thesis was about Henri Michaux and French post surrealistic literature and art, and he has published literary criticism articles in multiple scientific journals. Since 1986, Reinhard has been working in the field of cultural tourism and cultural pedagogy and has also taught as a lecturer at Graz University. His main research topic is Italian and European Renaissance, Baroque and the Fin-de-siècle. At present, he is working on a study about late Italian Renaissance and the Counter Reformation. His research activities have always been very stimulating for his practical and professional work as a cultural historian.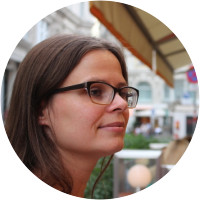 Marlene Possnitz was born in Graz, Austria and moved to Vienna to attend university, where she pursued interests in cultural studies, translation, and several European languages. She graduated in Comparative Literature and Scandinavian Studies in 2012 and subsequently worked in tourism management and operations across Scandinavia. Since then, she has been inspired to share her deep cultural knowledge of Austria and Vienna with visitors to the city and completed intensive training to become qualified as a licensed Austria Guide, with a specialty for Vienna's landscape of museums and institutions.
Reviews can only be left by Context customers after they have completed a tour. For more information about our reviews, please see our FAQ.
Gilles is very knowledgeable and shared his knowledge clearly and well. He has a nice manner about him. Overall the art nouveau is covered well. What I suggest is a little less depth in the post office and museum and have the time applied to the rest of the walk and possibly to something not yet covered. The depths at the museum and post office were delved just a bit too deeply.
Oct. 23, 2019
Our guide went out of her way to explain the social and political undercurrent influencing the architecture. Very informative!
Oct. 16, 2019
Alexa was wonderful. We learned so much on this tour. Would highly recommend!
Oct. 12, 2019