Lecture Details
Photos & Highlights
Presented by the same world-class experts as our walking tours, Context Lectures highlight must-see attractions, reveal hidden landmarks, and explore the best things to do during your trip so you don't miss a thing.
Lecture Description
Have you ever wondered about what it takes to become a geisha? In this lecture, we will discover the behind-the-scenes enchantment of Japanese dance studios and houses where traditional practices intersect with contemporary women who carry on a remarkable legacy.
Meet Your Expert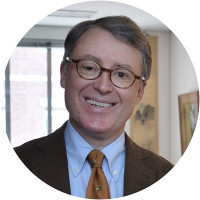 Gavin received a Ph.D. in history from the University of North Carolina, Chapel Hill, and came to Kyoto in 2001 to take his current position as a tenured university professor of history, religious studies, and American Studies. Since 2016, he is also a Fellow at Harvard's Reischauer Institute of Japanese Studies. His teaching and research revolve around Japan's cultural encounters with the West, particularly during the Edo, Meiji, Taisho and early Showa periods (1600-1940), and he has published on the history of foreign tourism, Protestant missionaries in Japan, and the history of Japanese fashion. He is also an expert on Kyoto geisha culture and a frequent participant in geisha entertainment. He enjoys reading, spending time with his family, and exploring with clients Kyoto's endlessly fascinating culture and history.
Kyoto is a city of matchless beauty and cultural depth; few of its citizens embody those qualities better than the geisha. Meaning a "person of art," the geisha dedicate years to perfecting traditional skills, from music and dance, to tea ceremony and flower arranging. The most fantastic geisha are, quite literally, living works of art. "She's a geisha all the way to her fingertips," people will say. But make no mistake: geisha are not wallflowers or demure playthings. To become a geisha requires drive, dedication, and determination.

For centuries, the geisha world has been closed to all but a handful. This ensured discretion while also drawing an alluring veil over this "floating world." Our journey together takes us behind the fantasy into the dance studios, the dressing rooms, and the boarding houses where the geisha and their apprentices learn to weave a spell of beauty and enchantment. We will learn about why women still choose this path, trace the profession's raucous and sometimes painful history, and follow contemporary women who, at the age of 15, begin a quest to join their name alongside those who proudly preserve one of Japan's most incredible living arts: the Kyoto geisha.

Designed to inform curiosity as well as future travels, this lecture is led by Dr. Gavin James Campbell, a Ph.D. professor of history at Doshisha University. Gavin has lived in Kyoto for 19 years and avidly participates in Kyoto geisha culture.
How do I access the lecture?
Once you complete your purchase, you will receive an email with a link to stream the lecture on the Context Travel website. You can also access your past purchases anytime under
My Orders
. Please ensure you are logged into your account to open the streaming page. 
Is closed captioning (i.e. subtitles) available?
Yes! All of our lectures have the option to turn on closed captioning should you have difficulty hearing the expert.
How long does each event last?
Our recorded lectures typically run for 60 minutes.
How can I share this lecture with friends or family?
You are welcome to watch together with friends or family but each person viewing on their own device will need to purchase the lecture individually.
How long does my access to the lecture last?
Once you purchase a lecture, you are welcome to view it as many times as you like and your access does not expire.
What is your cancellation and refund policy?
Sales for recorded lectures are final upon purchase. Please contact us at
digital@contexttravel.com
if you have any questions or concerns about your purchase.
Can I purchase a gift card for a friend who is traveling?
Absolutely! Gift cards can be
purchased here
. Gift cards are good for 365 days from the date of purchase.
Reviews can only be left by Context customers after they have completed a tour. For more information about our reviews, please see our FAQ.
Dr. Campbell. a 20+year resident of Kyoto and a professor of history and religion a a university there, gave a fascinating review of the unique world of the geisha. He described the history of the field (who knew there used to be male geisha?) and also the post-war evolution that led to the current geisha scene in Kyoto. Photos and classic woodblock prints illustrated various aspects of a geisha's training and daily life. Made me want to experience geisha culture myself one day.
Oct. 17, 2022
This was a most interesting, well-researched and clearly organized presentation about Kyoto Geishas, past and present. A very enjoyable and enlightening lecture!
Jun. 23, 2022
Dr. Campbell's presentation about geisha in Kyoto was a pleasure to attend. He has great command of his subject matter and uses the example of a young woman who trained as a geisha to good effect as he shares the process. Thoroughly enjoyed it.
Mar. 16, 2022