Tour Details
Tour Description
On this 2-hour tour of Kyoto at night we'll dive into the deeply traditional Gion District which serves as both the historic home and beating heart of Geisha Japan. In the company of a local Kyoto resident and expert on Japan, we'll see the area alive and bustling after dark. This Kyoto Geisha Tour of Gion is fantastic for exploring traditional daily life in Kyoto; from the historic housing structures, shrines, and temples, to the role of geishas and kabuki in Japan's cultural history.
Note: This tour has an optional 1-hour add-on for a private geisha performance and tea ceremony experience. The additional hour will be spent in the company of a geisha who will engage in serving matcha green tea with Japanese sweets, performing traditional dance and songs, playing traditional games, and taking photos with the guests. If you'd like to inquire about this experience, please let us know in the notes section and our regional team will follow-up with you. (Available for private tours only.)
Kyoto Geisha Tour
We will begin together near Yasaka Shrine and proceed from there to the first Gion "Geiko/Geisha" area, Hanami-koji, where spirituality plays a crucial role in the everyday life of both past and present. (For a closer look at religion in Kyoto try our day time
Kyoto Temple Tour
.) We'll begin with a walk through Gion Kobu, one of five independent Geisha districts in Kyoto, before walking through the grounds of the oldest Zen temple in the city, Kennin-ji Temple. We'll visit some of the famous shrines in the area and see how they tie into aspects of Japanese culture and social relations, such as Ebisu shrine for the god of good luck and success in business. We'll weave our way through the streets of Miyagawa-cho, the main area where Kyoto's geiko (Kyoto dialect for 'geisha') might be spotted walking around. We may even spot a maiko (a geiko apprentice) somewhere in the quaint and quiet little backstreets. We'll make our way towards the Kamo River walking north until we reach the Minamiza Kabuki Theater. Here we will stop and admire the ornately constructed architecture and discuss the evolution of kabuki and some of its most famous tales.
Geisha Japan
From Minamiza we will proceed further north along the river to the second Geiko/Geisha area along the Shirakawa canal. We may pop down Shijo Street to visit historic artisan shops before we head to another geisha district, called Gion Higashi. Here, we'll find ourselves walking along a peaceful canal lined with graceful willow trees and (if we are in luck) cherry blossoms. Together, we'll stop to soak in the atmosphere on the Tatsumi Bridge as we note the traditional Kyoto houses in the laneways, many adorned with their own flowerpots and miniature gardens.
Dusk over Gion
We'll pass by a small Benzaiten shrine dedicated to the goddess of the arts before we cross the river and appreciate the activity below. We may see people picnicking, playing the guitar, or simply sitting back and taking in the river view as the light fades over Kyoto. We will conclude our walking tour by crossing the river and walking up the Pontocho, another geisha district, filled with an array of places to eat, drink, and explore Kyoto well into the night. (For a deeper exploration of cuisine in Kyoto, take a look at our
Kyoto Food Tour
.)
Take Aways
At the end of our time together, we'll have discovered some of Kyoto's most charming details and learned more about Gion's history while orientating ourselves to this special section of the city. We may even spot a geiko or a maiko if we're lucky. If not, though, no need to worry: we'll have been taught how to distinguish one for the remainder of our time in Kyoto.
FAQ
Can this walk be scheduled at a different time?
For private walks, if you would prefer an earlier start time, please contact us or leave a note during booking and we can arrange this for you.


Is it okay to tip my expert in Japan?
Context clients generally tip anywhere from 10-25% of the purchase price of a personal service such as this, depending on the quality of the experience and their tipping habits.
Where You'll Start
Tour Experts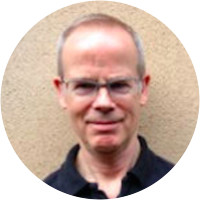 John was born in 1952, in St. Louis, Missouri, USA. At Carleton College (Northfield, Minnesota) he majored in English and German literatures, graduating in 1974. An offer to teach English for Panasonic brought him to Kansai, where he settled in Kyoto in 1977. Soon after arriving, he started studying Japanese at the Kyoto Nihongo Gakko, and, in 1979, he took up Nihon Buyo (classical Japanese dance) under the tutelage of WAKAYAGI Kimiha. (Kimiha-sensei died in 2015, and in 2019, John resumed his dance study with WAKAYAGI Shuho.) In addition to dancing, writing and editing have also kept him busy. For three years he served as editor of the "Kyoto Visitor's Guide". As a freelance writer, he has contributed articles to The Japan Times, Asahi Evening News, and the Japan National Tourist Organization's website. He also authored the Kyoto chapter of EYEWITNESS: JAPAN (Eyewitness Travel Guides, Dorling Kindersley publisher, 2000). Interests include sumie, Kyoto food culture, the Thai language, and travel (especially to Southeast Asia). Although happily mired in the Kyoto milieu, he is grateful that Osaka is only a 45-minute train ride away.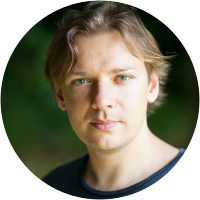 Marcin is a Ph.D. Candidate at Kyoto University, studying Folk culture in contemporary Japan. Marcin's Ph.D. studies are a continuation of his Master's thesis, which he also completed in Kyoto. His studies focus on the depictions of Japanese Otherworld and Buddhist Hell, but also usage of these traditional motifs in present-day Japan's culture and tourism. Marcin also has a Master's degree in Japanese studies from Warsaw University, Poland. There he specialized in Japanese folklore, ancient culture, religion and history. He published the book "Kaidan - Strange Tales of Edo period" (2011) in which he introduces Japanese ghosts, demons and goblins in 17th- &18th-century Japan. He also co-wrote "The Culture of Heian Imperial Court" (2008) about Japanese culture in the 9th and 10th Centuries. Marcin has a wide knowledge of Japan, starting from its history, folklore and religion, through its politics and post-war society, but also has an interest in its more recent pop culture and media. In his spare time, he enjoys walking through Kyoto's streets rediscovering its secrets. He also enjoys riding his Kawasaki motorcycle, seeking more remote and hidden places. Marcin has lived in Kyoto for 10 years.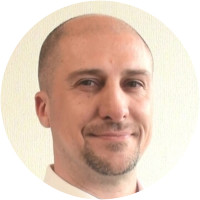 Marc enjoys sharing the understanding and the knowledge he gained over the years regarding traditional Japanese culture, Kyoto's historical patrimony and Japanese society. After earning a Ph.D. in Biology and an M.A. in Psychology in France, he originally came here to carry out postdoctoral research. Passionate about the history and culture of Japan since childhood, he decided to stay in order to learn and study it first-hand. He studied several crafts including pottery, as well as several traditional arts. After many years of study, Marc was granted a 2nd degree tea ceremony instructor certificate and obtained a 3rd Dan in iaido. He also became a connoisseur of Japanese antiquities which he has been collecting and restoring. Before settling in Kyoto, he lived all around the country, in the countryside as well as in large cities for more than 12 years; a rich experience providing him with a wide knowledge of Japan. Marc now lives in the heart of Kyoto with his family in a 100-year- old house he is currently restoring. He presently teaches foreign languages at university and instructs local Japanese guides.
Reviews can only be left by Context customers after they have completed a tour. For more information about our reviews, please see our FAQ.
loved this tour. learned so much and then areas we explored were just beautiful
Feb. 10, 2020
Would have been useful to include tea ceremony or suggest.
Dec. 26, 2019
Another informative, enlightening tour with Context. Cara was engaging and used her iPad to great advantage.
Dec. 3, 2019