Duration

1 hour and 5 minutes
Lecture Details
Photos & Highlights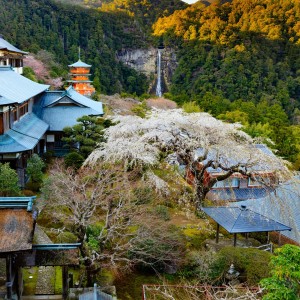 Presented by the same world-class experts as our walking tours, Context Lectures highlight must-see attractions, reveal hidden landmarks, and explore the best things to do during your trip so you don't miss a thing.
Lecture Description
The Kumano Kodō is a more than 1000-year-old ancient pilgrimage trail in Japan, where people from all walks of life – imperial families, aristocrats, shoguns, samurais, and commoners – walked for spiritual cleansing and virtual rebirth. Today, the ancient trails are a registered UNESCO World Cultural Heritage site. In this lecture, led by an expert guide who walked the trail more than 40 times, we will virtually walk the trail and discover the beautiful history, culture, and life in Kumano.
Meet Your Expert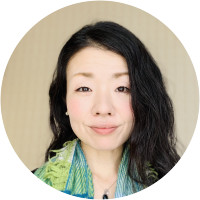 Kana holds a BA in English from Doshisha University, Kyoto, and another BA in Japanese Classical and Traditional Arts from Kyoto University of Arts and Design. She is also qualified as a tea master from Urasenke school of tea ceremony and is an experienced government-licensed guide. Kana has been studying and working in Kyoto since 2000. During her leisure time, she loves playing the shamisen, and she also performs Kyogen (Japanese 650-year-old UNESCO heritage theater). The Zen Buddhist philosophy, "live in the moment", has been always the core tenet of her life.
Walking mountain trails in Japan is one of the best ways to see "real" Japan, and together we will discover the unique, beautiful history and culture of Kumano doing this virtual walk. There are five routes for the Kumano Kodō, with the route that the Imperial family once walked (Nakahechi) as the most frequented. We will also take this route. We will visit the Kumano Sanzan, the 3 Grand Shrines of Kumano, walking from village to village. Yamabushi Shugendo, a Buddhist monk will join us for one section of the walk. We will also virtually experience Japanese traditional accommodation, wearing yukata cotton kimono for dinner, taking an onsen (hot spring bath), and sleeping on a futon.


Led by an expert guide who walked the trail more than 40 times, Kana Hattori, this interactive lecture will take you to a virtual walk of Kumano Kodō. Designed to inform curiosity as well as future travels, participants will come away with an increased understanding and appreciation of Japanese traditions, history, philosophy, culture, and life found on the Kumano Kodō trail, without the blisters or aches.
How do I access the lecture?
Once you complete your purchase, you will receive an email with a link to stream the lecture on the Context Travel website. You can also access your past purchases anytime under
My Orders
. Please ensure you are logged into your account to open the streaming page. 
Is closed captioning (i.e. subtitles) available?
Yes! All of our lectures have the option to turn on closed captioning should you have difficulty hearing the expert.
How long does each event last?
Our recorded lectures typically run for 60 minutes.
How can I share this lecture with friends or family?
You are welcome to watch together with friends or family but each person viewing on their own device will need to purchase the lecture individually.
How long does my access to the lecture last?
Once you purchase a lecture, you are welcome to view it as many times as you like and your access does not expire.
What is your cancellation and refund policy?
Sales for recorded lectures are final upon purchase. Please contact us at
digital@contexttravel.com
if you have any questions or concerns about your purchase.
Can I purchase a gift card for a friend who is traveling?
Absolutely! Gift cards can be
purchased here
. Gift cards are good for 365 days from the date of purchase.
Reviews can only be left by Context customers after they have completed a tour. For more information about our reviews, please see our FAQ.
I'm going on a Kumano Kodo hike in a few weeks and it was very helpful to actually see the trail conditions and hear some of the background on the sights/sites. I know my in-person guide will probably share the same info, but getting a first preview from Kana will help the actual viewing sink in even more deeply.
Sep. 11, 2023
I was curious about the Kumano Kodo because I had friends who walked it a few years ago and I was intrigued by their stories. This excellent presentation gave me such a great overview of their experience and a sense of having a shared experience as a result. Very well done, informative, concise, great photos.
Nov. 4, 2022
Kana gave not only an in-depth and compelling view of what it would be like to hike Kumano Kodo she gave us the context for the historical significance of the trek. The talk was beautifully illustrated with everything from videos of actual segments of the walking trail to ancient paintings.
Nov. 3, 2022