Duration

1 hour and 25 minutes
Lecture Details
Photos & Highlights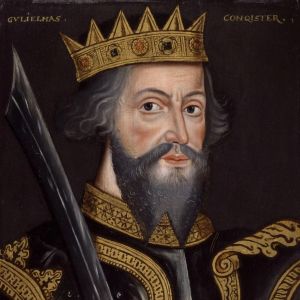 Presented by the same world-class experts as our walking tours, Context Lectures highlight must-see attractions, reveal hidden landmarks, and explore the best things to do during your trip so you don't miss a thing.
Lecture Description
At the untimely death of Robert the Magnificent in 1035, his illegitimate son William the Bastard became Duke of Normandy at the tender age of eight. This lecture will focus on his life, his battles, and his legacy that remains a strong part of European history today.
Meet Your Expert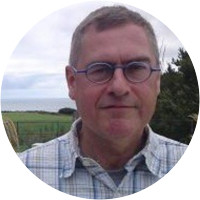 Alexander got a First in modern history at Oxford and retains an abiding passion for the subject. He has lived and worked – mainly in publishing – in France for over twenty years, first in Paris and now in Normandy, where he is carrying out an eco-friendly restoration on his old fisherman's cottage in Port-en-Bessin. This small fishing port, noted for its scallops, is situated on the coast just 10 km north of the medieval splendors of Bayeux, and is tucked into the cliffs which separate the sites of the American and British D-Day landing beaches. His knowledge of the Normandy landings is enhanced by the fact that his father was a member of the British commando unit which liberated his adopted town in June '44, and indeed Alexander has recently published a book on this very subject. His love for the region also led him to study to qualify as an official regional guide, and sharing his enthusiasm for Normandy and its long history has become something of a vocation.
Surviving feudal in-fighting he gradually imposed his authority on his own territories, expanding them in the process, and found himself in a position to carry out a frankly aggressive foreign policy in the 1060s: at the death of Edward the Confessor in 1066, he backed his claim to the English throne with a full-blown and extraordinarily successful invasion. Victorious at the Battle of Hastings, he had himself crowned King of England in Westminster on Christmas Day 1066. William the Bastard had become William the Conqueror.


He would die at the age of 60, in 1087, having ruled over both Normandy and England with ruthless efficiency, laying the foundations of the later medieval English kingdom but also leaving a rich cultural legacy that lives on today. This seminar will look to tell the story, focussing on Normandy and William's origins and power bases there. Still today the region is littered with historical reminders of its absolute heyday – castles, churches, artifacts – to such an extent that the Norman heritage is almost part of the scenery.


Led by Alex Wilson, local guide and historian who lives and works in William's heartland, near Bayeux, this Context lecture will inspire future travels in Normandy.
How do I access the lecture?
Once you complete your purchase, you will receive an email with a link to stream the lecture on the Context Travel website. You can also access your past purchases anytime under
My Orders
. Please ensure you are logged into your account to open the streaming page. 
Is closed captioning (i.e. subtitles) available?
Yes! All of our lectures have the option to turn on closed captioning should you have difficulty hearing the expert.
How long does each event last?
Our recorded lectures typically run for 60 minutes.
How can I share this lecture with friends or family?
You are welcome to watch together with friends or family but each person viewing on their own device will need to purchase the lecture individually.
How long does my access to the lecture last?
Once you purchase a lecture, you are welcome to view it as many times as you like and your access does not expire.
What is your cancellation and refund policy?
Sales for recorded lectures are final upon purchase. Please contact us at
digital@contexttravel.com
if you have any questions or concerns about your purchase.
Can I purchase a gift card for a friend who is traveling?
Absolutely! Gift cards can be
purchased here
. Gift cards are good for 365 days from the date of purchase.
Reviews can only be left by Context customers after they have completed a tour. For more information about our reviews, please see our FAQ.
The information was very helpful as I am going to Normandy this summer and it gives me foundation for all of the knowledge I will learn.
Apr. 2, 2023
The amount of history and detail that was reduced to the most concise account of William's extraordinary life was quite amazing. I have been privileged to view several lectures by Mr Wilson and this was the most complicated yet. Luckily I know a fair amount about this time period in English history so I was able to track and understand most of it William was a complicated man in a complicated moment of history. He had extraordinary gifts and very human limitations. Mr Wilson made him come alive for us as a warrior king, a shrewd politician, a faithful husband, a military strategist, and a great administrator who gave us the Doomsday books!
Oct. 9, 2022
Very interesting and enjoyed the discussion of William's ascension to king as well as how his connections work their way into history.
Sep. 29, 2022