Massachusetts' Cape Cod, Nantucket, and Martha's Vineyard are largely thought to be popular holiday destinations with signature endless beaches and summer heat. While the vacation paradise vibes of Cape Cod are certainly appealing, there's a romantic history of the islands filled with fun facts that extend from Vikings to Peter Rabbit that people don't often know about. Here are seven of these historical tidbits that will excite you as much as the pristine waters will.

1. Cape Cod was discovered by European Vikings… supposedly
The history of this region starts with its discovery by European Vikings in around 1004 C.E. The 13th-century Norse Saga titled the Flateyjarbok (Flat Island Book) offers vivid descriptions of Leif Ericson's journeys across the Atlantic to an area he named 'Vinland.' Although the archaeological evidence is minimal, some historians believe this to be somewhere along Cape Cod's mid-coast.
2. Cape Cod holds the 'Graveyard of the Atlantic'
In 1627, enterprising pilgrims from Plymouth established the Aptucxet Trading Post in Bourne. This was the first documented commercial trading site in the country, and it instigated a massive volume of ships traveling through the area. In fact, it so many boats passing through that there were 3,000 documented shipwrecks between Chatham and Truro! This earned the coastline the nickname, 'Graveyard of the Atlantic'.
3. Technological advancements made Cape Cod crucial in American and European political relations
In 1891, America's first trans-Atlantic cable was laid between Orleans on Cape Cod and Brest, France. This created a vital communication link between the US and Europe. Because of Cape Cod's fortunate geographical position, European and American relations were able to flourish through trade and communications. In 1903, however, the trans-Atlantic cable was made obsolete. This is because South Wellfleet became the site of the first trans-Atlantic wireless station, developed by Italian Guglielmo Marcon, on what is now the hillside overlooking the Marconi Beach. The first message sent from the station was from President Theodore Roosevelt to King Edward VII of England, further cementing Cape Cod's initial importance in strengthening geopolitical ties.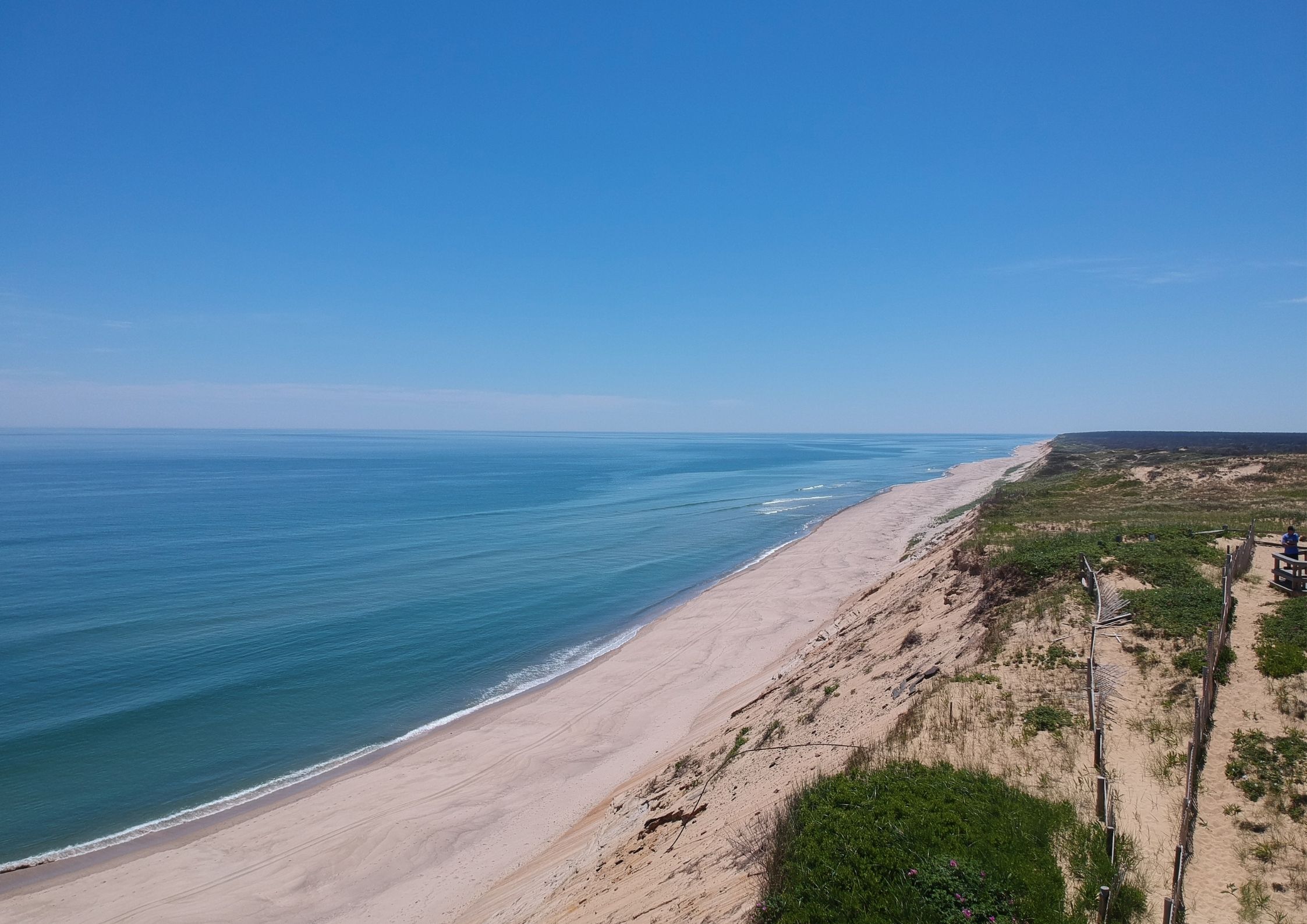 4. The first documented comet sighting occurred in Cape Cod
In 1847, Nantucket resident and amateur astronomer, Maria Mitchell made the first documented sighting of a comet, a discovery that led her to becoming the first woman elected to the American Academy of Arts and Sciences. She was also the first woman admitted to the Association for the Advancement of Science.
5. Cape Cod has had major literary and ecological influence
Thornton Waldo Burgess, born in Sandwich, Massachusetts on January 14, 1874, drew inspiration from his upbringing on Cape Cod to create the beloved characters of the Peter Rabbit stories. Similarly, Henry Beston's famous book, The Outermost House, published in 1928, gives a nostalgic account of a year this naturalist lived in a cottage on the Great Dune of Eastham. His writings helped bring about the creation of the Cape Cod National Seashore and influenced two generations of ecologists, biologists, and conservationists, including Silent Spring author, Rachel Carson.
6. Kennedy won the 1960 presidential election in Cape Cod
The Kennedy family spent the 1960 election in Hyannis Port. After learning he was elected as the 35th president of the United States, John F. Kennedy gave a short speech at the National Guard Armory in Hyannis, putting Cape Cod in the international spotlight for years to come.
7. Cape Cod has experienced protest against prejudice that has had a lasting legacy in more ways than one
In 1945, a young woman of color, Eugenia Fortes, and her friend were asked by the police to leave East Beach in Hyannis Port. She refused and later became a civil rights activist, founding the Cape Cod chapter of the NAACP in 1961. On August 28, 2004, the beach she refused to leave was renamed Fortes Beach.
If you didn't get enough above, here are some more fun facts about Cape Cod:
The Mayflower Compact, one of the earliest examples of democracy in America, was signed on its namesake ship on November 11, 1620, while anchored off of modern-day Provincetown.
The first recorded European shipwreck off America's east coast happened December 12, 1626. The pilgrim's small boat, Sparrowhawk, was grounded in a storm off Nauset Beach, as reported by the governor of the Massachusetts Bay Colony reported to London.
The oldest windmill on Cape Cod is the Judah Baker Windmill, constructed in 1791 in South Dennis. It was subsequently moved to Kelley's Pond in Dennis before landing in its current resting place in 1866 on River Street in South Yarmouth.
The Wampanoag Tribe of Gay Head (Aquinnah) on Martha's Vineyard became a federally acknowledged tribe in 1987 through an act of Congress. Its Tribal Lands include Gay Head Cliffs, Herring Creek, Lobsterville, and parts of Christiantown and Chappaquiddick.
Learn about Cape Cod and more in our upcoming seminar - Discover Cape Cod: Nantucket, Martha's Vineyard, and More with Shawnie Kelley.