About a century has passed and the world is still captivated by the intrigue of the Mitford sisters. Part of an aristocratic English family who could trace their lineage back to the era of the Norman conquest, the six sisters made headlines in the 1930s and 40s with their scandalous behavior and extreme politics. And when we say extreme politics, we mean it. These ladies dabbled with just about every world leader and popular figure at the time — from JFK to Maya Angelou to Winston Churchill to Adolf Hitler. How many families can claim that their members kept such a diverse array of company?

What's especially fascinating about the Mitford sisters when we look back at them is that the scandals and controversies they were involved with were a reflection of the political turmoil of the 20th century. The world was a (somewhat) different place back then with its various "isms" struggling against each other. Communism, fascism, socialism were at the forefront of many major events at the time, and almost all of the Mitford siblings had some sort of involvement in these pivotal 20th century movements. There's a very good reason why documentaries, fiction and nonfiction, dissertations, movies, and period pieces have been made about or taken inspiration from this eccentric family. Their tales of love affairs with fascists, Nazi agendas, contributions to social causes, and sensational lives were attention grabbing. Who doesn't love gossip? And when you add relevant global circumstances to the mix, it's a concoction you can't tear your eyes away from.
Though unique in their individual catastrophes or general life paths, the story of the Mitford sisters defined a time period like no other family. Let's take a closer look at why we still remember Nancy, Pamela (Pam), Diana, Unity, Jessica (Decca), and Deborah (Debo).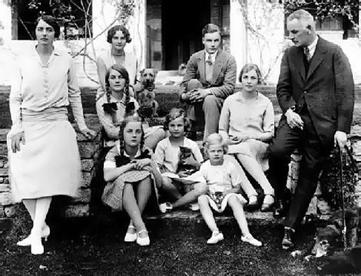 A Brief Overview of the Mitford Sisters
Just so you can keep them all straight, here's a brief outline of who these women were, what politics they were involved in, and why they were controversial. We'll go into greater depth about each of them later on.
Intelligent and satirical Nancy, the eldest of the six, enjoyed a hugely successful career as a novelist, often drawing on biographical details to create memorable and often hilarious characters. Pam, the second oldest, is the most "rural" Mitford sibling who preferred a quiet life in the country, and married the dashing and brilliant physicist Derek Jackson. Next up is Jessica, known as Decca, who was increasingly drawn to Communism and social activism, and she eloped at 19, eventually settling in California where she joined the American Communist Party and worked closely with The Civil Rights Congress.
Moving along, we have Unity, whose fixation on Hitler led her to move to Munich where she integrated herself into his inner circle with tragic consequences. The beautiful, and more well known, Diana scandalized society by leaving her wealthy husband Brian Guinness for the married leader of the English fascists, Oswald Mosley. And last but not least, there's the youngest, Debo who married into the Cavendish family and became the Duchess of Devonshire and chatelaine of Chatsworth, one of the most important country houses in England.
Phew, that was a mouthful. Clearly, there's a lot to go over with these gals, so let's get started.
How the Mitford Sisters Grew Up
Because of their family connections, the Mitford sisters had a pretty good view of 20th century politics. Their father, David Freeman-Mitford, would become Baron Redesdale in 1902 and was related to Winston Churchill (he was the cousin of Churchill's wife, Clementine). Their bloodline gave them first class tickets to dictators, thinkers, and other bold figures of the time period. Though you might think that the women came from money, the family was actually only wealthy in their social ties, which gave them the means for their individual pathways in life.
Given their fascinatingly chaotic lives, you might be wondering how they grew up. Like anybody, familial context lends the way to better understand who a person was and just how they got there. The story behind the Mitford sisters' upbringing is very much a part of who they were as adults.
In sum, we have six daughters of an obscure Oxfordshire aristocrat who, despite a limited education and rural seclusion, were able to achieve literary achievement, made the news time and time again for their own unique controversies, and had pretty opposing values even though they all shared the same spaces growing up. This certainly isn't the Brady Bunch.
The Mitford Education
The only sibling to have had a formal education was Thomas, or Tom, Mitford, who was the third oldest of the bunch. Yes, there was yet another person in the family to contribute to their everlasting reputation.
To call the Mitford sisters' upbringing unconventional is to put it lightly. A few events in the family's childhood to give you a bit of perspective:
The Mitford children followed a kosher diet because they were told that cancer was not as rampant among Jews.
As young women, the sisters were withheld from a formal education to prevent their calves from becoming too thick from playing sports.
Medicine was only distributed to the kids in extreme situations.
Surely, it was a different time.
Instead of real schooling, the girls' had a series of governesses who taught them reading, arithmetic, and French, which, being avid fans of learning ourselves, we wouldn't say is a very holistic approach to education. Left to their own devices, the precocious Nancy, Pam, Diana, Unity, Decca, and Debo developed strong relationships based on inside jokes, laughter, and a general brightness and intelligence that surpassed any kind of traditional teaching. They had in them a natural proclivity towards the intellectual and political revolutions around them, a privilege afforded to the Mitfords by their high status in society.
Though they were similar in these tendencies toward grand ideologies, all but one of them would split up to represent different sides of the political faction of the 20th century: Fascism and Communism. Subtly was not the name of their game either. To really hit this distinction between the sisters' home, the young Unity would say that she wanted to meet Hitler as a grown-up, and the young Decca would say that she was ready to run away from home and become a Communist. The polarizing politics of the time influenced their decisions as adults, and, as a consequence, drew the attention of the entire world.
Nancy Mitford
Armed with brilliance and wit, Nancy Mitford became a prolific writer focusing on historical biographies. She started her writing career with no previous training when she published her first novel. Nancy then put out multiple semi-autobiographical novels shortly after WWII, The Pursuit of Love (1945) and Love in a Cold Climate (1949), and The Blessing (1951). Part of the bohemian and party-heavy socialite group, Bright Young Things, Nancy drew inspiration from the world stage around her, a cynicism surely building up at the people she was involved with. One of her early works, Highland Fling, dealt with the characters she met in this group. Similarly, she based her lively 'Uncle Matthew' character on her father, Lord Redesdale. Observant in her privilege and social upbringing in the elite circle, Nancy's most pronounced work came when she wrote the thesis Noblesse Oblige: An Enquiry into the Identifiable Characteristics of the English Aristocracy (1956), a title alluding to her contrarian beliefs in a family that also had strong views to say the least. This thesis studied the sociological concept of "U" and "non-U" language, a satirical study of words used by different people in different social standings.

In her personal life, Nancy married Peter Rodd in 1933, but the union didn't last. After divorcing in 1957, she became involved with the Free French officer, Gaston Palewksi and lived out the rest of her life in France.

Pamela "Pam" Mitford
Pam may have been the least politically unruly of all the Mitford sisters. With so many different strong philosophies, there had to have been at least one of them lest the house explode. She was once referred to as the "most rural of them all" by John Betjeman, a man who was in love with her. If you didn't believe that this family had wide networks spread all throughout the UK and beyond, Pam met John through her brother-in-law, Bryan Guinness, heir to a portion of the Guinness family brewing company. More on that later.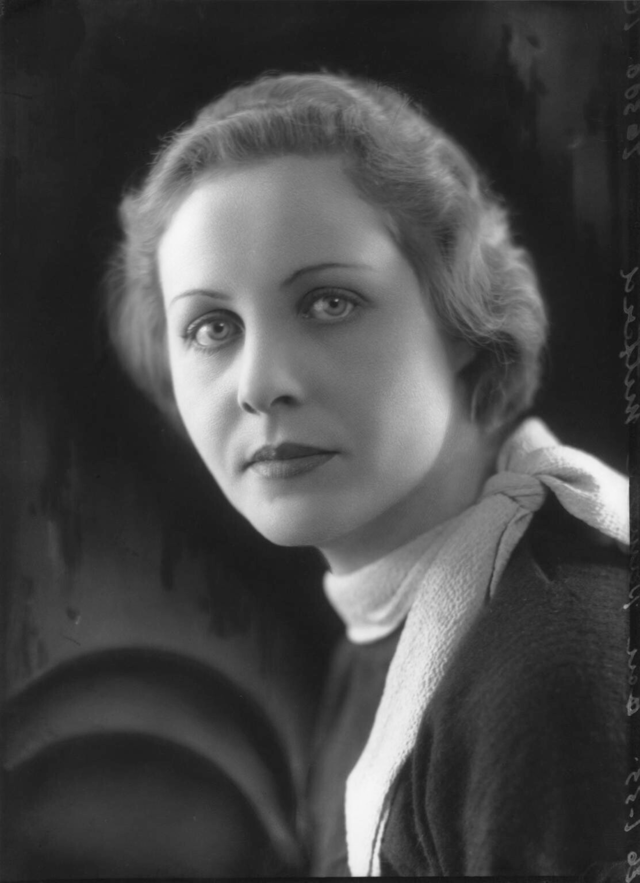 Pam married millionaire physicist Derek Jackson. People thought that it was a marriage of convenience since Derek was bisexual and Pam was thought to be gay. After their divorce, Pam spent much of her time with a woman named Giuditta Tommasi, but it was never confirmed that they were lovers. Eventually they parted as well and Pam continued to live a life relatively off-the-grid in the Cotswolds.

Diana Mitford
Oh, Diana. The third sister kicks off the Mitford relationship to 20th century fascism. Though she didn't set out to meet the Third Reich, like Unity did, she was involved in fascism through her second marriage. She first married Bryan Walter Guinness, and had an affair with Oswald Mosley, the leader of the British Union of Fascists.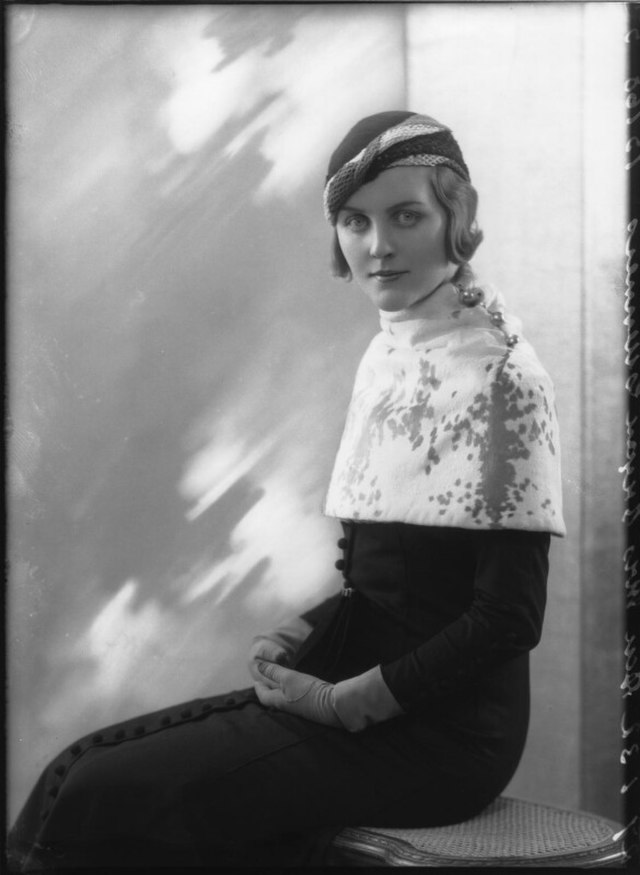 Diana later married him with Hitler as a guest of honor at the home of Joseph Goebbels (a Nazi propaganda minister) in 1936. Seeing as Britain wasn't too keen on Nazi Germany at the time, she had served three years internment during World War II. Following this, she moved to Paris where she became an established writer. Although she wasn't as forthcoming about her allegiance to fascism and Nazi Germany as Unity was, Diana Mitford was still one of the more controversial figures of the six sisters and was thrust into the limelight until her death in 2003. People were absolutely obsessed with Diana. In fact, she was once described as 'the nearest thing to Botticelli's Venus' by another respected writer, James Lees-Milne. The most recognized of the Mitford family due to her affair and affiliation, Diana was portrayed in several novels and dramas. You might recognize her character most recently in the sixth season of Peaky Blinders.

Unity Mitford
From an early age, Unity knew that she hungered for ties with Adolf Hitler. Unity had a gruesome end, so we suggest skipping ahead to Decca if you'd rather not know the details. This Mitford sister died shortly after her brother Tom in 1948, taking her own life after World War II was declared in Munich. She survived the incident, and was allowed a safe journey back to England, but died later when the wound became infected. Unity was very vocal about her passion for fascism and had a burning desire to meet Hitler. Unity and Diana both traveled to Germany and saw Hitler for the first time during the Nuremberg Rally of 1933. From then on, Unity was smitten. She, for lack of a better word, stalked Hitler until they met formally. Unity knew that he liked to frequent an establishment called Osteria Bavaria, setting up shop there every day until he came over, talked for 30 minutes, and paid for her bill. They became close after that.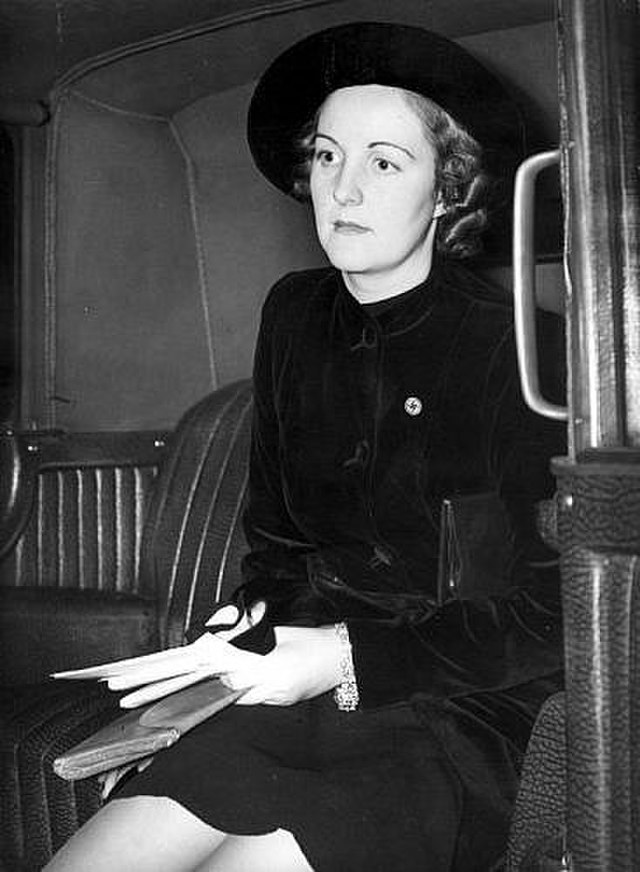 Given her passion for fascism, Hitler too was taken with Unity. He was especially delighted by her middle name, Valkyrie, which was given to her by her grandfather in honor of German composer Richard Wagner, someone Hitler idolized. She entered his inner circle, being the closest English person to him. Once war broke out between Britain and Germany, Unity felt helpless seeing the two countries she loved the most work to ultimately destroy one another. She shot herself in the head and survived the suicide attempt. Eventually she was sent back to Britain with the bullet lodged in her brain and was declared an enemy of the state. She was never left alone alone until the day she died. Due to complications with the bullet and swelling, she eventually died from meningitis.
Jessica "Decca" Mitford
On the other end of the political spectrum, we have Decca Mitford. Decca was known for her involvement in social causes, joining the American Communist Party and eventually working for the Civil Rights Congress.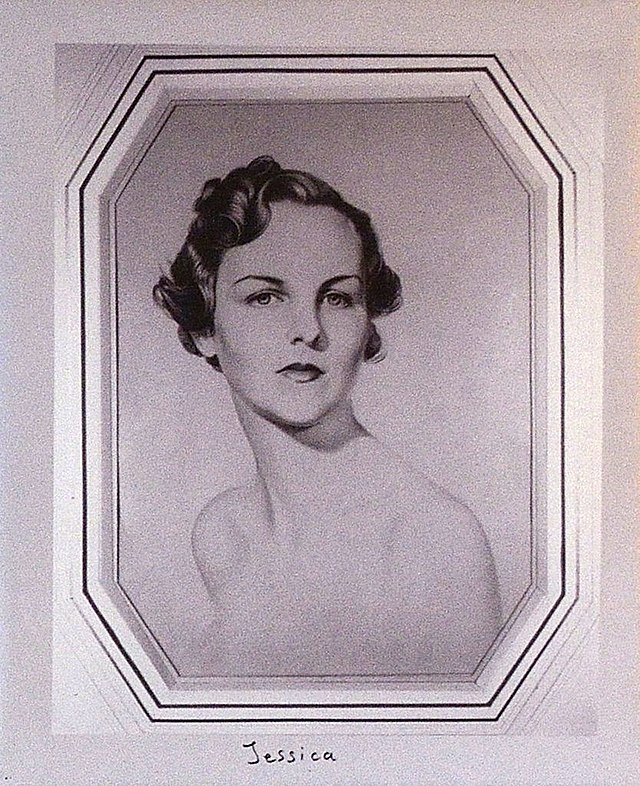 In the 1930s, at only 19-years-old, Jessica renounced her family and privilege as a teenager and eloped with her second cousin, Esmond Romilly, who was an anti-fascist, socialist, a journalist, and a nephew (by marriage) to Winston Churchill. After living in Spain for a short time, they moved to live in the East End of London where Mitford gave birth to a daughter Julia Decca Romilly. Sadly, however, the child died in a measles epidemic and later did not even receive a name mention in Decca's Hons and Rebels. Soon they both made it to the States where the couple worked odd jobs for a time. Romilly died in 1941 likely due to a bombing raid over Nazi Germany. Decca met her next husband, Robert Treuhaft, a civil rights lawyer, and moved to Oakland, California where she would eventually become an American citizen. Just like her sisters, Jessica Mitford was also a writer and her titles Hons and Rebels and The American Way of Death were popular in the 1960s.
Deborah "Debo" Mitford
Debo, who died relatively recently in 2014, was the last-surviving Mitford sister. Staying true to her socialite, elite, and aristocratic roots, she married Lord Andrew Cavendish who was the younger son of the 10th Duke of Devonshire. This made Debo the Duchess of Devonshire and the main keeper of Chatsworth, one of the most prominent English stately homes of the time period. Like her sisters, she also wrote several books mostly about the stately home. While she had no political ties to fascism, Debo also met Hitler when visiting Unity in Germany and was speculated to be one of the last surviving Britons to do so before she died. As the youngest Mitford who outlived her sisters, Debo had a lot to say about the publicity her family members received. In her memoir, she recounts that she felt the Mitfords were portrayed negatively and unfairly in the media. With plenty of years to learn from her sisters and the changing world around her, perhaps Debo had the most objective eye.

The Mitford Sisters in Context
The Mitford sisters were the face of gossip and intrigue for their wit and their social standing at a young age during a time of incredible political divide. There's so much more to cover both within the family and within their historical framework. We've only just lingered along the surface of the gigantic iceberg that is the lives of the Mitford family. What about their parents, Lord and Lady Redesdale? What was the family's relationship like and how did it evolve over time with their distinct political affiliations? What happened to the sisters pre and post war, especially to Diana, Decca, Debo, and Pam who survived past the Cold War and well into the 90s and beyond? These are lingering questions of context that you'll have to learn with Context.
Hear about the celebrated and infamous Mitford sisters in depth with our expert on English history and art, Hattie Bennett.