So it's the big question on many travelers' lips when frequenting a Spanish restaurant, or even better, a trip to Spain. What is tapas? We're here to offer a bit of historical context, plus some of the main tapas culprits, and a list of the best Madrid tapas bars the city has to offer.

What is tapas? A History
Let's start with a little bit of history. The Latin derived word "tapa" literally means lid or cover. Legend says that the word "tapas", in relation to food, was created from when a simple slice of cheese or ham would be served accompanied with a drink, and a piece of cloth on top, probably to avoid surrounding flies or dust. But wait? Aren't tapas traditionally free? The legend also goes that this was mainly to avoid lusty tavern goers from getting too drunk, but also to increase taverns' booze sales by making customers stay longer.
Fast forward to 2020. What is tapas now? Trendy, small portions of chef creations, sometimes free but these days mostly surcharged, and really a good gimmick to leave a mouth-watering customer wanting to purchase larger entrees. What once was all about the drinks, tapa culture is now a mecca for intrigued foodies everywhere. But if you ask a local what is really behind tapas, they will answer it's not only about the food, but an integral part of their social culture.
Planning a trip to Spain? Check out our array of online seminars and lectures, many of which feature Spanish history, gastronomy (tapas, naturally), art, and architecture (Gaudi, of course).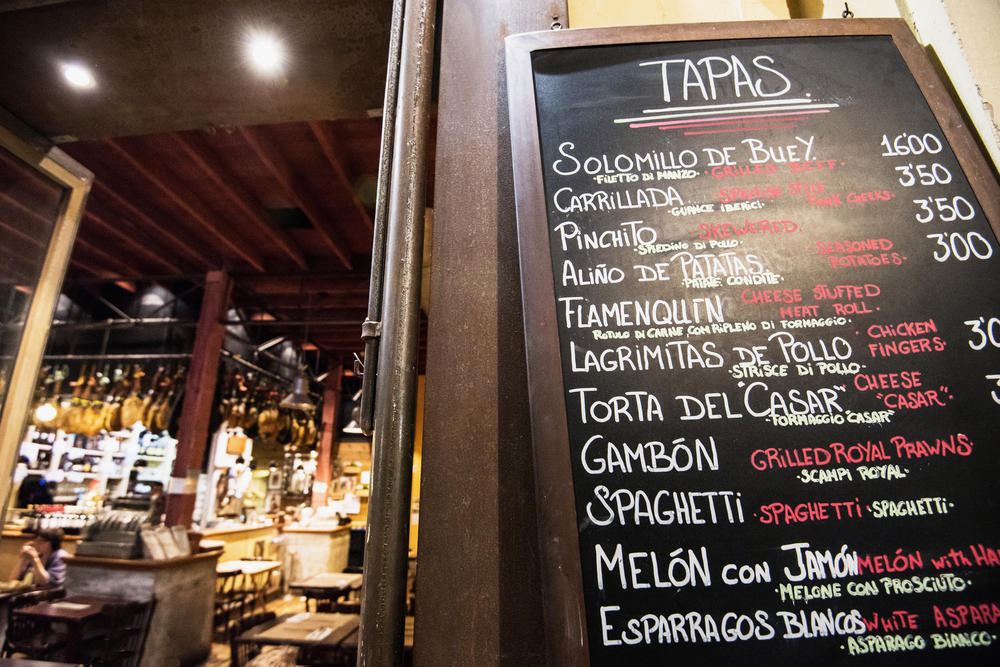 Tapas Near Me - Madrid Tapas
So now we know the very basis of what is tapas. If you are longing for the real tapas experience in Madrid you will be in search of patatas bravas, croquetas, gildas, jamón and other Iberian pork delicacies, tortilla de patata, pulpo a la gallega and many more (see our photos for tapas inspiration).
Madrid has an impeccable food reputation. Hardly people would dare to turn down Anthony Bourdain's words when he said "any reasonable, sentient person who looks to Spain, comes to Spain, eats in Spain, drinks in Spain, they're gonna fall in love". And being the capital of Spain makes Madrid having a wide variety of iconic dishes you can sample around each country's corner. Throughout history each region has developed traditional signature dishes that make them known, marrying food with respective culture. Different types of fish and seafood meander the shores and seas, green pastures and cattle share the meadows and mountains… Strolling the city of Madrid leads one to discover its identity through various and authentic tapas bars and taverns, forever building its culinary soul.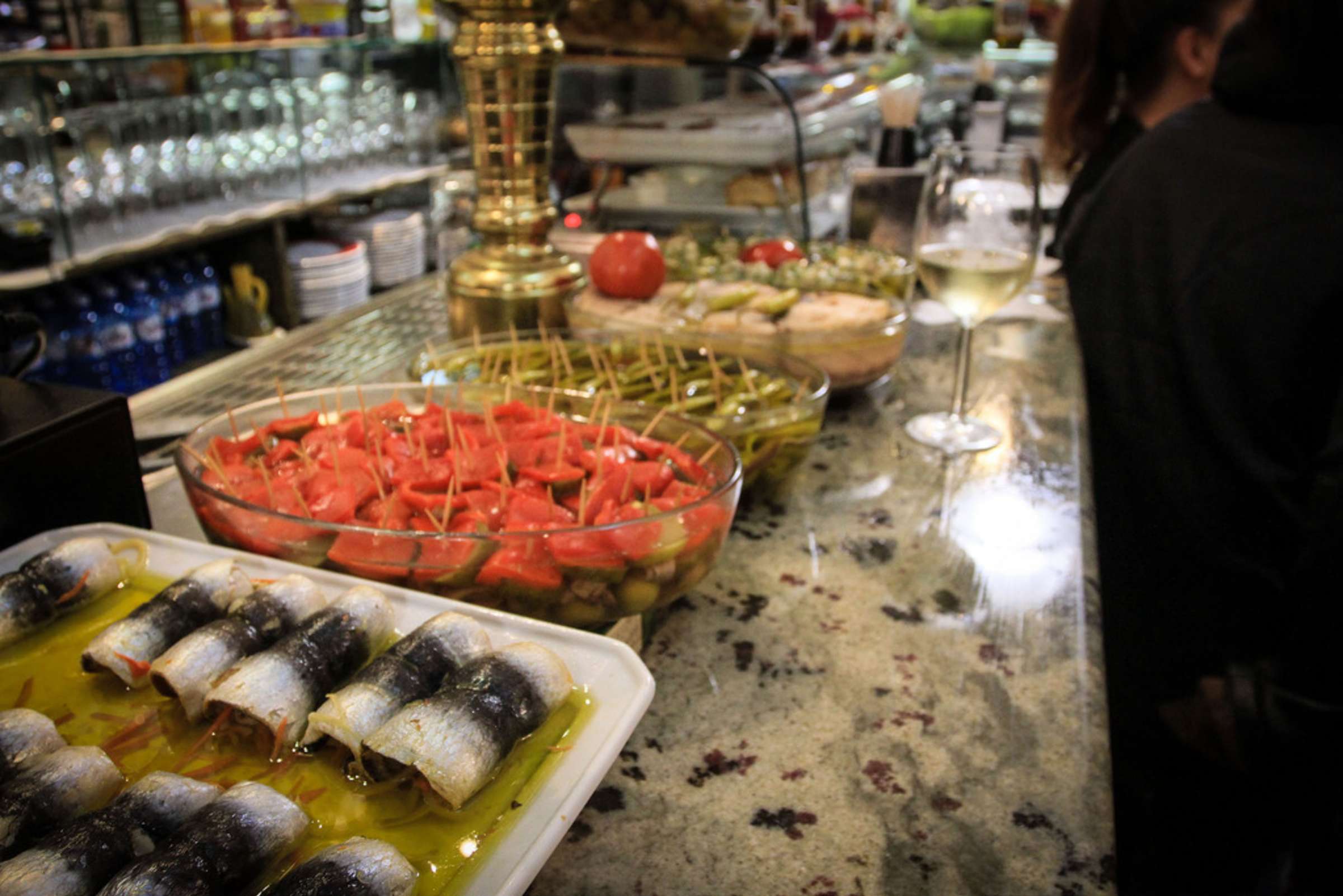 But first, here is a list of places in Madrid (saves you from the 'tapas near me' google search) and where you should look for them. For those looking for a true insider experience, check out in-depth Madrid tapas tour (where you'll certainly find an answer to the 'what is tapas' question).
Cervecería Cervantes
Great spot to start sampling what the tapas world has to offer. Plated with tiles all around, offers a great atmosphere and a variety of typical dishes among you can venture for 'Huevos rotos with gambas' (broken eggs on a bed of fried potatoes and prawns), pimientos de Padrón (tiny spicy green peppers), or outstanding jamón ibérico and manchego cheese.
Where: Cervecería Cervantes, Plaza Jesús, 7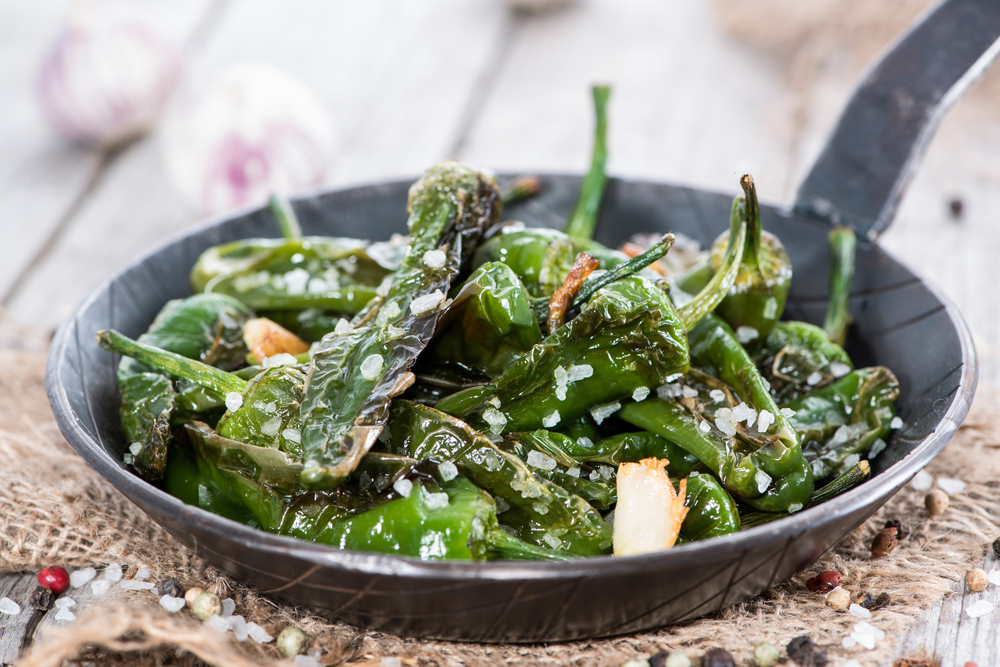 La Dolores
Few taverns are more iconic than this one in Barrio de las Letras founded in 1908. You will recognize it by its wonderful tiling façade. Once inside, test your luck finding a spot since rare is the day when it isn't fully packed and get a nicely poured caña (small ice-cold beer) together with some of its specialties. Start with the gilda (pickled chili with olives and anchovies, typical from San Sebastian) and follow with a marriage. Don't be afraid, that's just the meaning for 'matrimonio' a canapé with anchovies with 'boquerones' which combine amazingly good and finish with 'mojama' (wind-dried tuna).
Where: La Dolores, Plaza Jesús, 4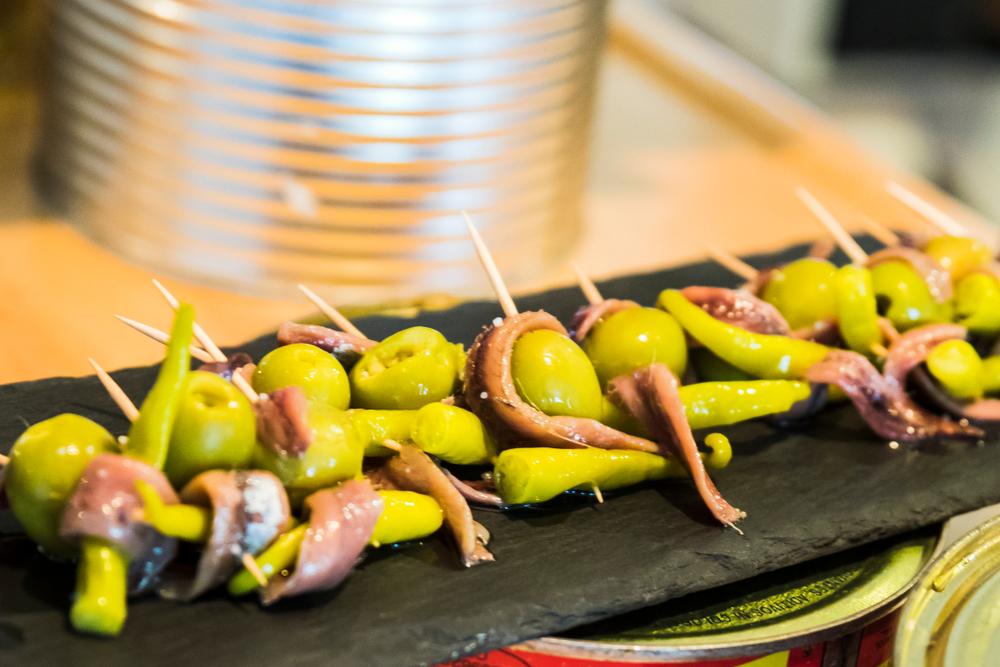 La Fábrica
This canned food temple is a must when it comes to enjoying good 'pulpo a la gallega', a traditional dish from Galicia which consists of boiled octopus with olive oil and paprika on top of it. Gulp it down with a glass of Albariño (white wine from the same región) and of course, don't forget to try out some of their 'conservas' like 'mejillones en escabeche' (mussels in brine).
Where: La Fábrica, Calle de Jesús, 2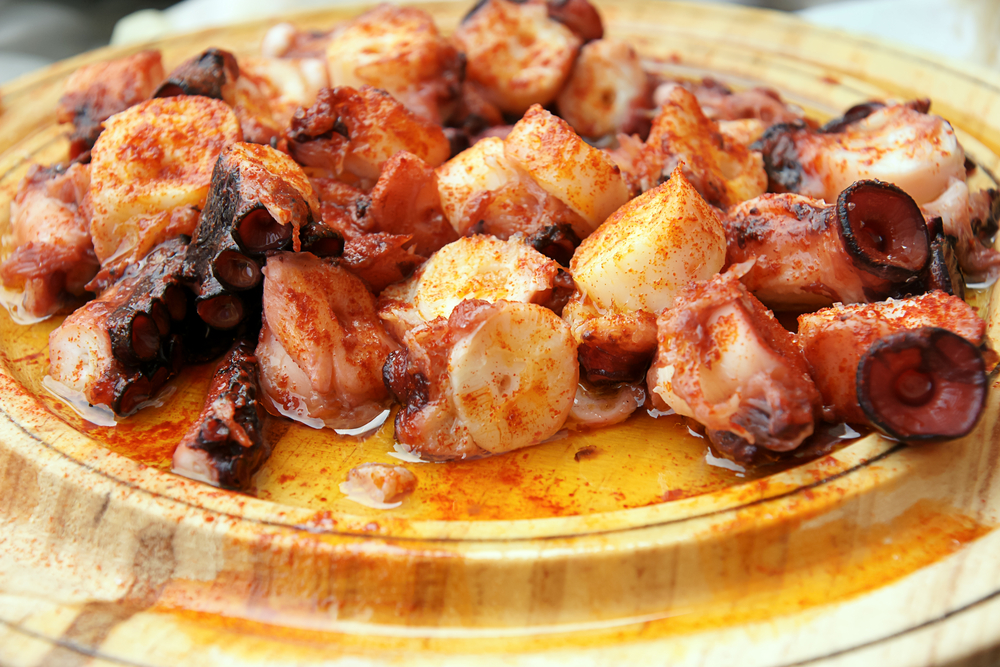 Taberna La Elisa
Together with three more, Triciclo's group signs this restaurant (Tandem and Triciclo rest on the same street and are always a good option for fine dining). A charming tiled tavern from 1907 with wooden floors where to feast a good selection of Castilian authentic marvels like 'callos' (pork tripe), 'dados de bacalao' (delicious battered cod) and the queens of tapa, croquetas – the ham ones are to die for. Their wine menu is worth the stop too.
Where: Taberna La Elisa, Calle de Sta. María, 42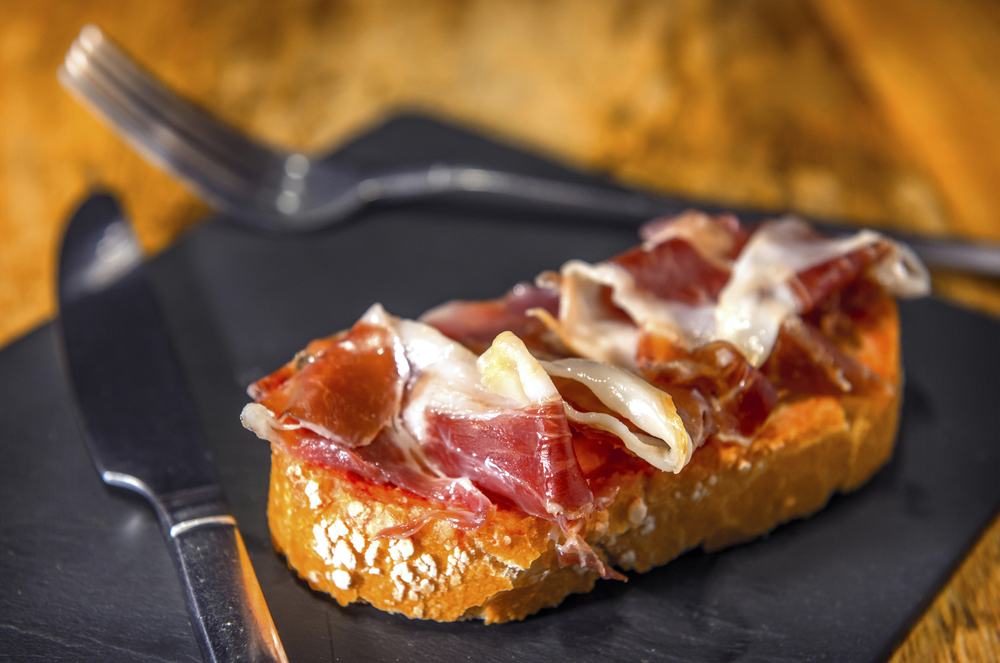 Taberna La Ardosa
This cozy wooden-paneled tavern which takes you back a century ago is no longer a secret, hence why it always remains brimful. Lunchtime can be a good call to jaunt for vermouth and taste a bite or two of their wonderful 'tortilla' (Spanish omelet with potato) and get a feel of the "hipster" neighborhood of Malasaña. Their croquetas are always a good option too.
Where: Taberna La Ardosa, Calle de Colón, 13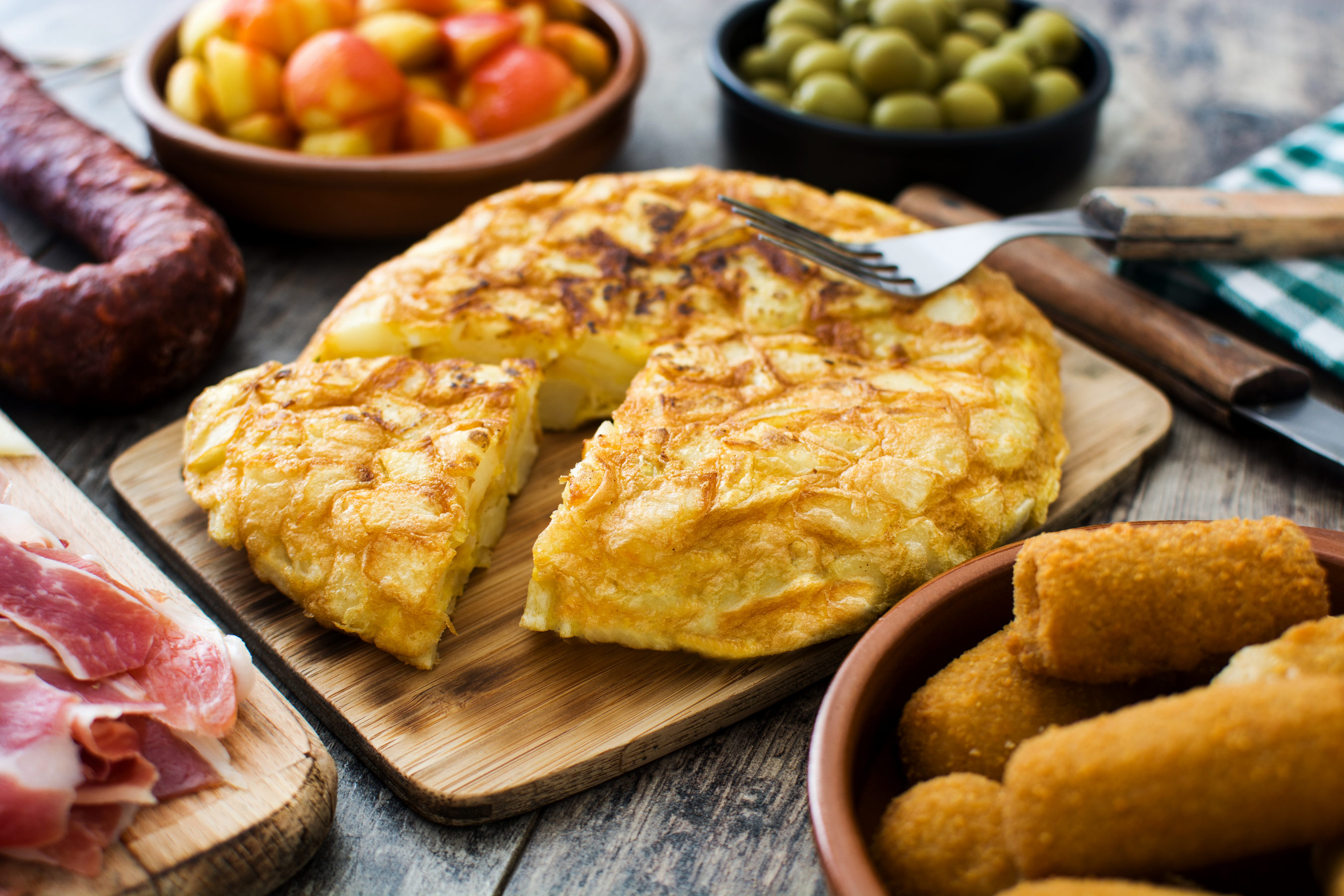 Viva Madrid
This picturesque tavern has been an emblematic spot since 1856 that after being closed for a period reopened to bring the best of the 'castizo' experience. Packed with iconic stories from iconic characters that once crossed its doors, now is a shrine to vermouth, classic cocktails, and tapas for a fine snacking like great Iberian cold cuts or 'torreznos' deep-fried pork belly.
Where: Viva Madrid, Calle Manuel Fernández y González, 7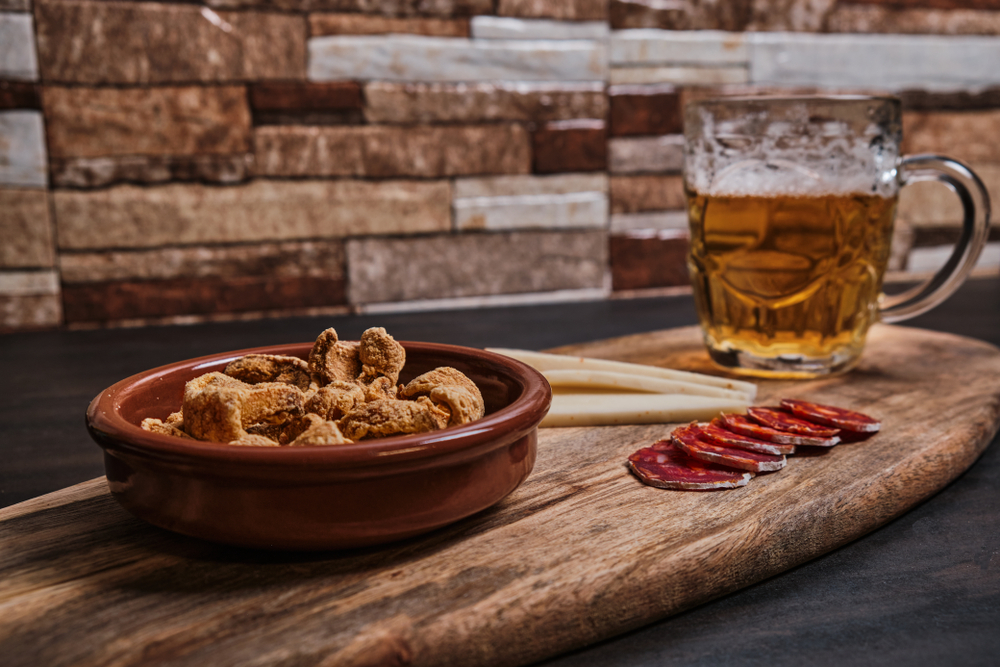 La Paloma
If you don't mind standing, this is a great place in La Latina to go for some snacking before lunch. On the blue board, you will find what's on the menu. There must are the 'gambas' grilled prawns coming from the non-stop going griddle and if you are keen on indulging in some fresh oysters, this is also the time and the place.
Where: La Paloma, Calle de Toledo, 85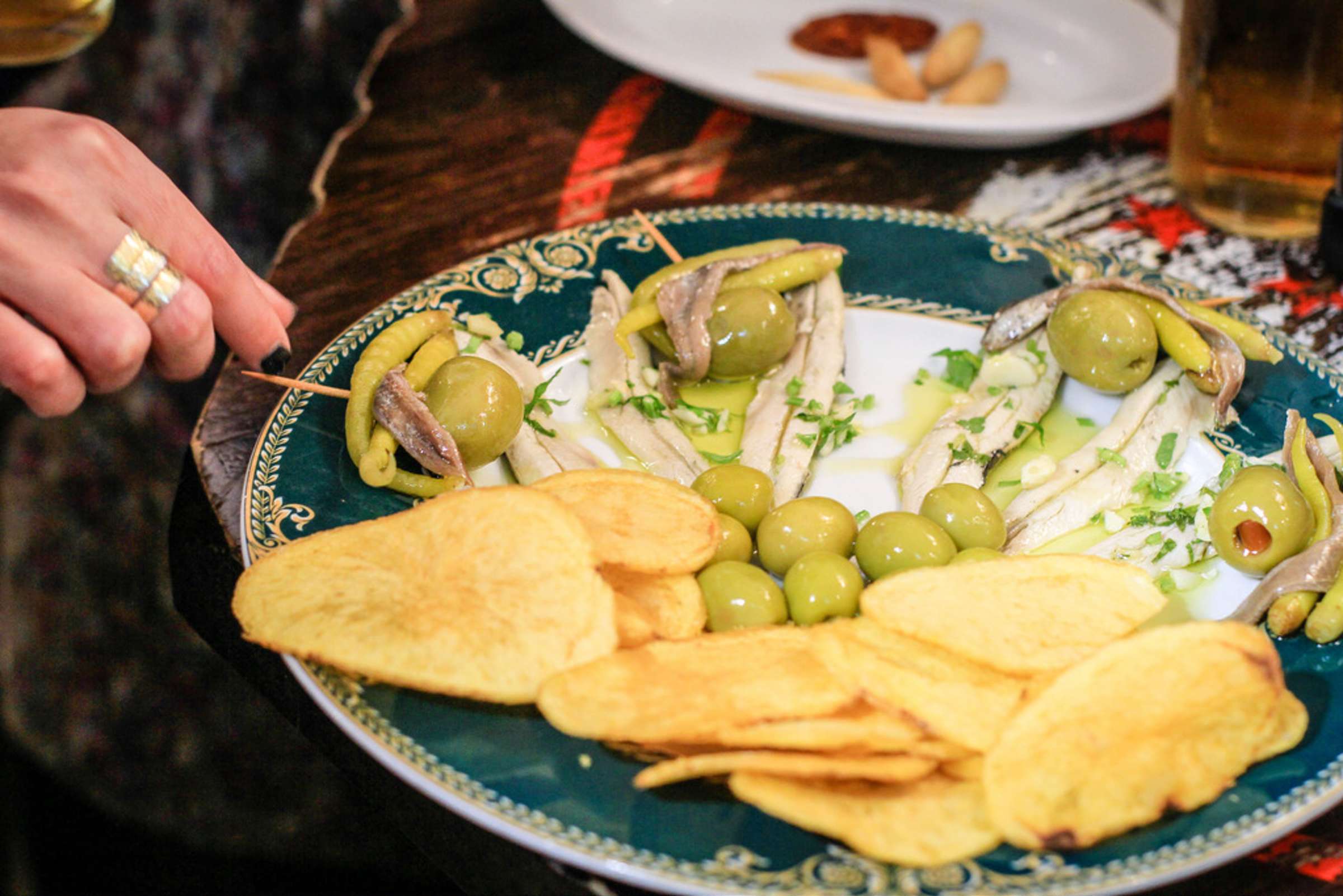 All those suggestions are making our stomach rumble... Now that we know what is tapas food and the best Madrid tapas bars around, we're in good shape to explore the city with a little more authority on this celebrated Spanish tradition.
Planning a trip? If you're looking to prepare ahead of a visit to Spain, explore the world of
online seminars and courses
with Context Conversations. There's plenty of content about the Iberian realm, Madrid, and beyond for the eager learner. Plus when you get there, explore our expert-led
private tours
.