Pubs, brewpubs, microbreweries, bars – Amsterdam is exploding with options for a pint or two. Although neighboring beer giants Germany and Belgium have historically dominated brewing in this part of the world, the Netherlands has been quietly developing into a heavyweight in its own right. Ever since mega-breweries Amstel and Heineken first came onto the scene in the late 19th century, beer culture has become more and more entrenched. Stopping for a pint in Amsterdam has plenty of appeal, and today, the Netherlands is home to breweries that rival the best of the best. After some seriously tough research—truly, we suffered—we've narrowed down our list to the 8 best pubs in Amsterdam. Some of them are highlights on our Brews and Bites Amsterdam Pub Tour; others are tucked away in various corners of the city. Read on for the best Amsterdam bars and breweries that will help quench your thirst for a Dutch beverage.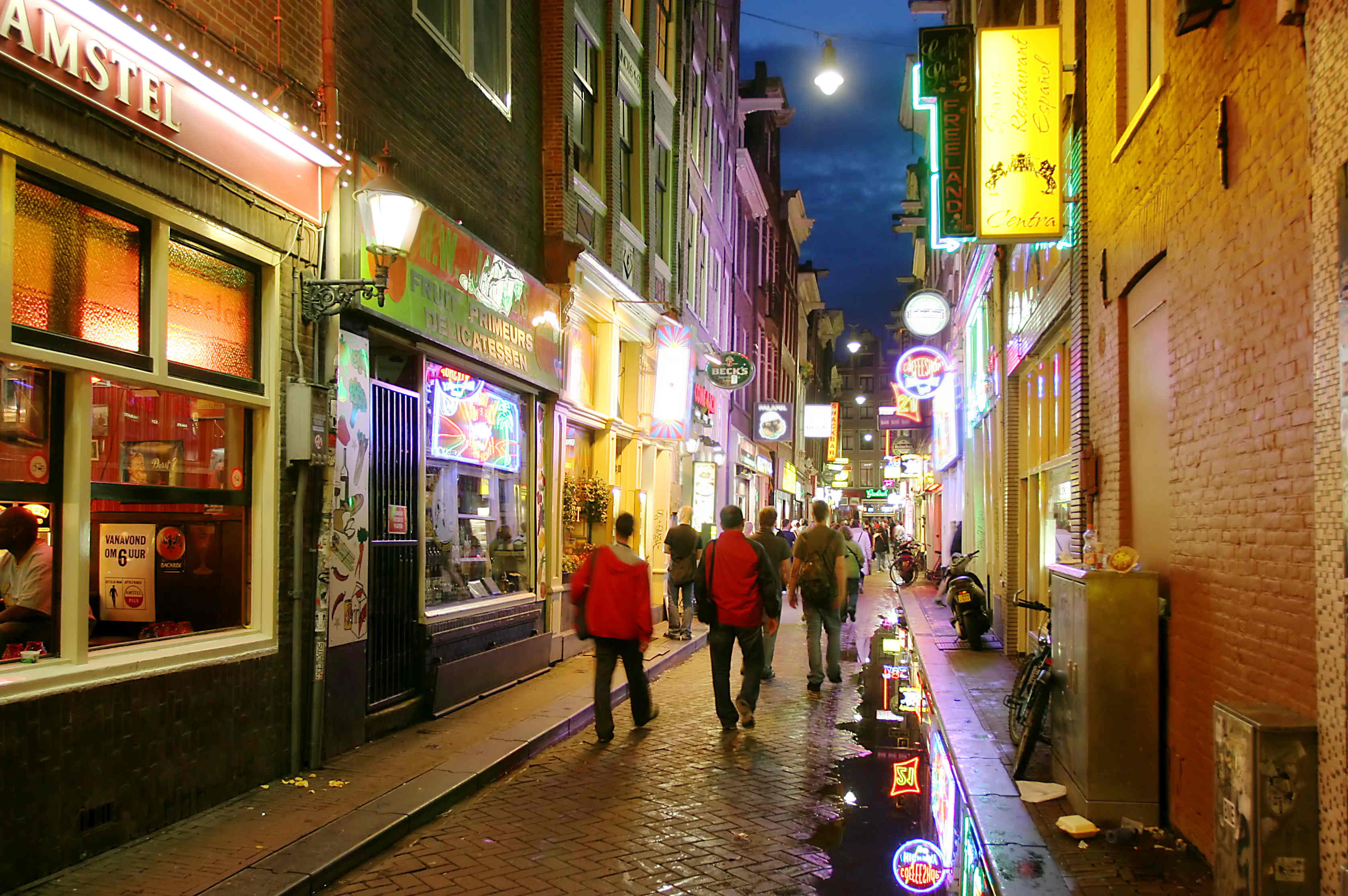 Best Bars in Amsterdam: Pubs
Café de Zwart
This unassuming spot in the city center wins top points for casual drinking. Even in crisp weather, the outdoor patio at Café de Zwart is well-heated, making it possible to spill out of the bar when it begins to fill up with guests and regulars alike. Together with Café Hoppe across the road, this local pub has gained a reputation as the haunt of political activists, writers, and intellectuals. To go with your pint (try a seasonal offering, like an autumn or winter ale) and order a plate of Ossenworst. This typical Dutch raw sausage was once made from oxen meat, in keeping with Jewish kosher rules. Nowadays, it's beef, lightly smoked and well spiced.


Café Hoppe
A brown bar that has been serving brews since 1670, Hoppe has been host to all sorts of celebrity guests and historical events over its centuries of operation. Thanks to the prime location on the Spui and the guaranteed good atmosphere, they have established a reputation as one of the best pubs in Amsterdam and have been firmly at the center of the city as it has grown and flourished. This gathering spot actually began its life as a genever distillery, and Hoppe continues to offer a delicious aged version of this distinct Dutch gin. Don't forget to supplement your drinks with a bit of herring or bitterballen to snack on.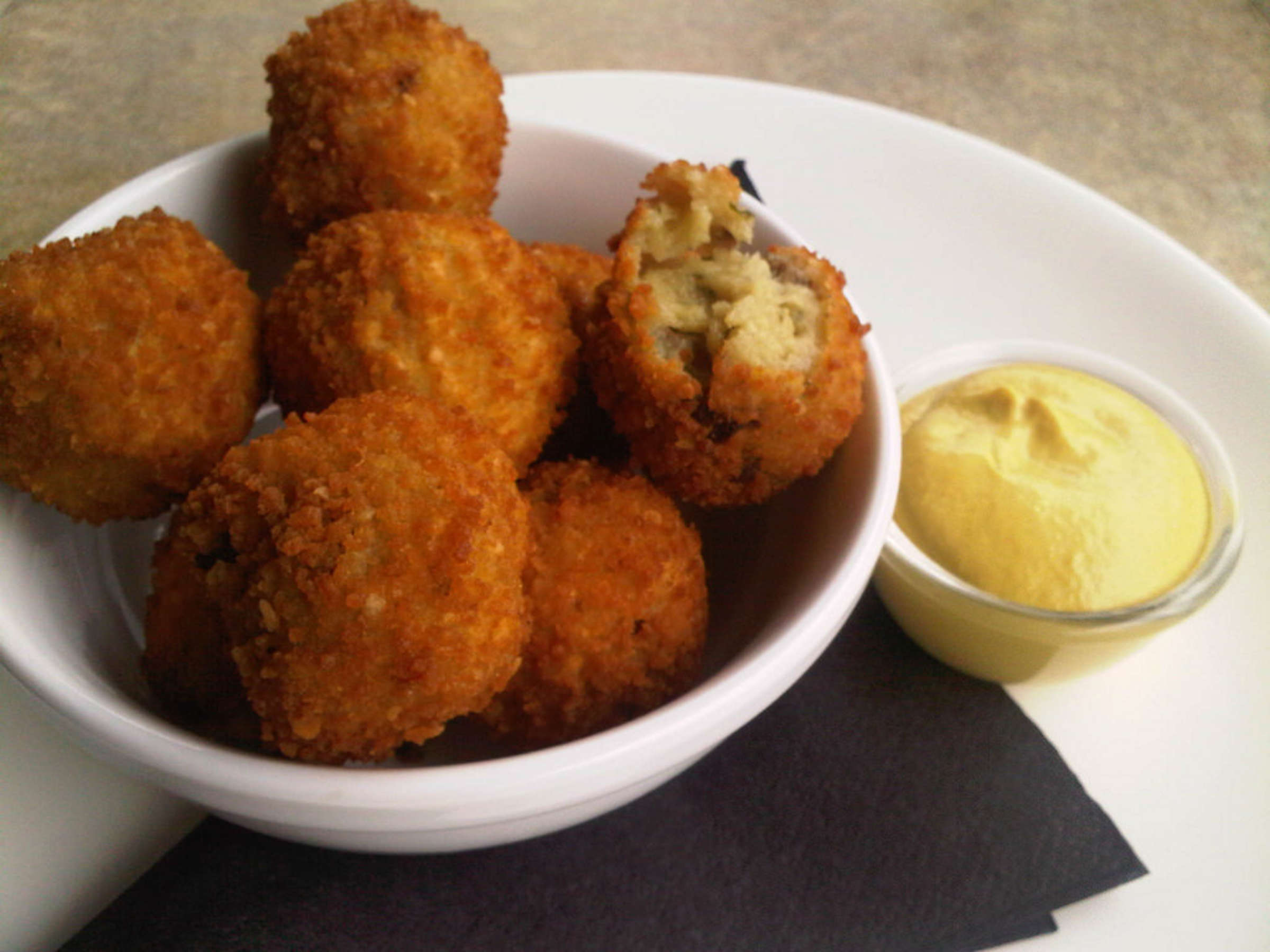 't Smalle
This establishment has been operating since around 1780, originally as a liqueur distillery. Today, 't Smalle is a traditional "brown bar," an old pub with wooden walls that have turned dark from age (and probably a couple centuries worth of tobacco smoke). The outdoor terrace sits directly waterside and finding a seat there in summer will depend on lucky timing. Indoors, the food menu is simple but hearty, with soups and toasties (toasted sandwiches) available for light eating. Meanwhile, the selection of beers is broad, from larger brand names to local microbreweries.
Best Pubs in Amsterdam: Breweries
Brouwerij 't IJ
In the mid-1980s, microbreweries enjoyed a new wave of popularity and began cropping up across Amsterdam. IJ Brewery was among them, named after the river that flows behind Central Station. They are still in operation today as a brewery and one of the best pubs in Amsterdam, located in a refurbished bathhouse. Their first creation, Zatte, is similar to a Belgian blonde, while other standard offerings include a full-bodied wheat beer called IJwit and a delicious IPA. They also produce a small selection of seasonal beers such as IJbok, a fruity bokbier (strong, dark lager).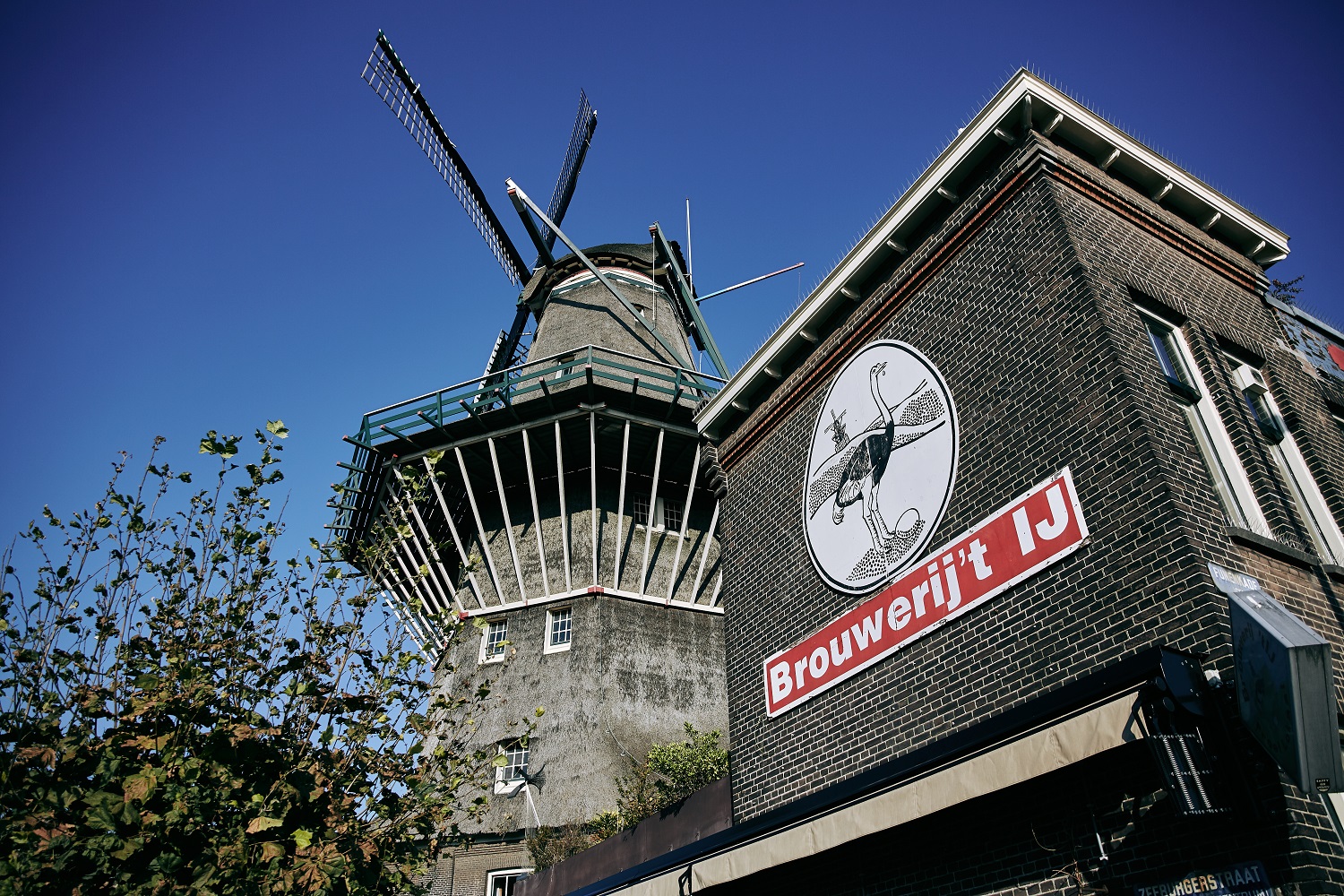 Brouwerij / Proeflokaal De Prael
Established in 2002, De Prael's beers make up a well-rounded team. The brewery borrows freely from brewing recipes and ingredients of other regions, counting a German-style Hefeweizen and a sweet British Milkstout among their repertoire. Where their brewery and brewpub now stand was once an old auction house, and they remain connected to tradition. Sticking closely to their slogan of "Man & Beer, a perfect combination," Prael is people-focused—they purposefully hire employees from among groups that are usually marginalized on the job market.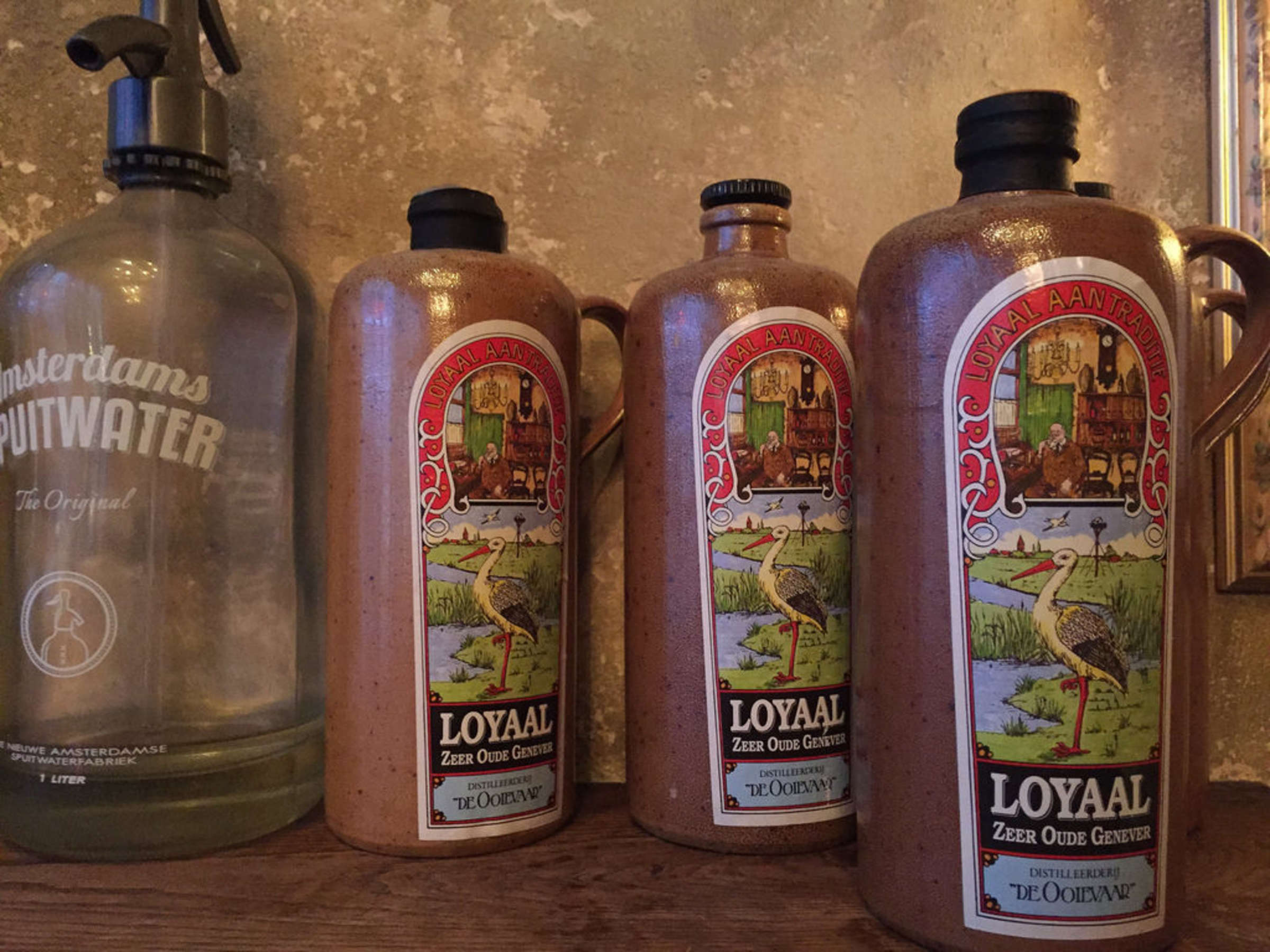 Brouwerij Troost
With brewpub locations in two of the city's hippest areas, Troost has established itself as a drinking spot de rigeur, one of the best pubs in Amsterdam for university students and young professionals. At the Westergasfabriek brewery, tours of the facilities are also available on Saturday afternoons. All the beers are brewed in-house, from standbys like Weizen and light Lager to deep-cuts like Winterbier and a rich Smoked Porter. Their Black IPA is particularly drinkable thanks to its freshness and low alcohol content. Make sure to try their Troost Gin, distilled from beer.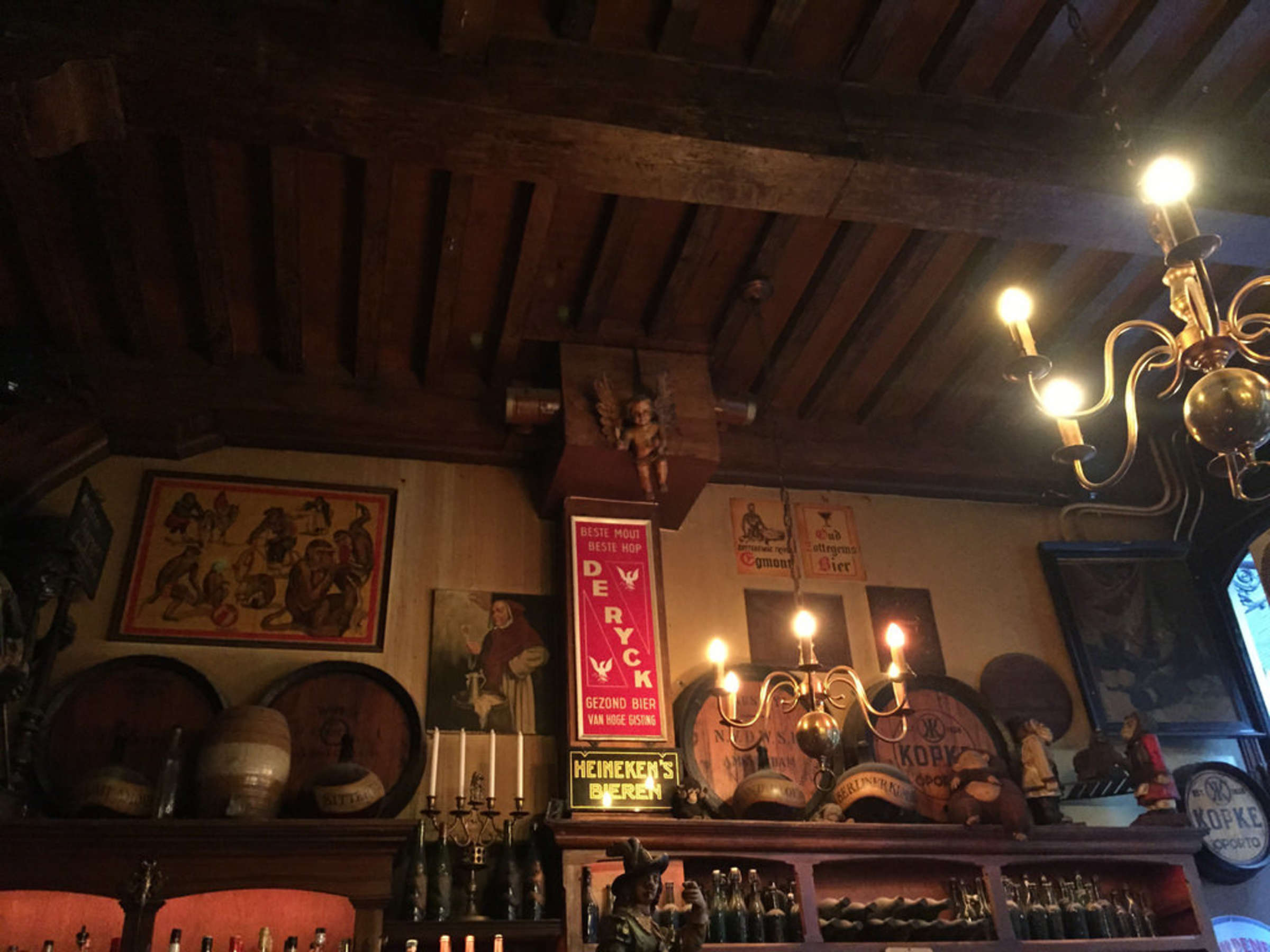 Brouwerij De 7 Deugden
The experimental brewery De 7 Deugden has eight beers in their usual rotation, with the addition of six seasonal options. Their name means "the seven virtues," and the brewery holds itself to high standards. Using top quality ingredients gives them the freedom to try unique flavors and spices, such as thyme and cardamom. Like Prael, they also employ members of the community who are differently abled or otherwise unable to find work. This atmosphere of openness and inclusivity also adds a special element of playfulness to their beer offerings and sample room, located in Amsterdam New West.
Bierfabriek
Bierfabriek translates as "beer factory," but this bar/restaurant presents itself more like a home outfit. With large copper brewing tanks in the middle of their industrial-chic space, stopping for a pint here feels like you're already an insider. The brewery produces two beers onsite, the Rosso red ale and Nero porter (a type of dark beer), and serves an unfiltered light pilsner co-developed with Alfa, a small Dutch brewery. The main reason this earns a spot as one of the best pubs in Amsterdam: the five self-service tables each come equipped with a tap for you to pour your own beer.
Ready to pair your drinking with some history? Take one of our Amsterdam Tours to round out your knowledge of the Dutch capital.