Tour Details
Tour Description
Going for a pint in Amsterdam has been a must-do for centuries. This 3-hour tour taps straight into the story of brewing in Amsterdam, from ale and lager to distilled spirits. With the help of a local culinary expert, you'll go beyond your previous experience with Dutch beer (think: Heineken) to taste the breadth and quality of Dutch craft brewing. Between sips, we'll dive into what Amsterdam's effervescent beverages can tell us about the city's culture, making this a tour suited to both brewery enthusiasts as well as casual sippers aiming to understand Amsterdam's social history and norms.
Sites Visited
Cafe In 't Aepjen
A sampling of local pubs
Jenever tasting room
Included
Beer tastings at a variety of pubs
Typical Dutch snacks, including Kroket
Jenever tasting
Itinerary Detail
Amsterdam has long been known for its nightlife. As a historic port city, the harbor once welcomed sailors seeking the pleasures of the Red Light District; today, the city is a destination for bachelor parties and weekend getaways. Beneath the debauchery and indulgence of many visitors, however, is nightlife as the Dutch really do it: casual and locally brewed.


Our tour begins on the Zeedijk, originally the location of the old "sea dike." Constructed in 1200, the dike was instrumental in allowing Amsterdam to develop as an urban center. We'll stop at a bar that itself has a history nearly as old as the city: Cafe In 't Aepjen. Having survived the 15th-century fire that leveled the rest of the city, it's a strong contender for Amsterdam's oldest bar. Old recipes dating back to the Middle Ages are still in use at some breweries today, and we'll have the chance along this tour to try traditional Dutch beer. The interior of 't Aepjen is also brimming with odd objects, many with their own legends—like the story behind the pub's name, which translates to "In the Monkeys."

Continuing along our route, we'll visit a selection of favorite local bars and food stops. There's a beer for every palate in Amsterdam, from golden blondes and full-bodied wheat ales, to complex IPAs, among many others. To keep ourselves energized, we'll pair our beers with typical snacks—depending on how adventurous we're feeling, we might try sausage, fresh herring, and fries the way Amsterdammers like them. We'll also stop for a Kroket, a deep-fried Dutch guilty pleasure.

There's another side to Amsterdam's brewing tradition that can't be left out: jenever. This distilled spirit, lightly scented of juniper berries, comes in subtle colors from golden to clear. Depending on whether it is oude or jonge, old or young jenever, which is determined by the method of distillation, the liquor takes on very different tasting notes. We'll have the chance to choose from a whole menu, including distilled fruit versions. The tulip-shaped glass will be placed on the counter in front of us, full to the brim. That's our cue to "bow" to the jenever and bend down for the first sip.


FAQ
What is a private tour?
Our private tours are limited exclusively to travelers in your party. They are designed to provide a learning experience that is completely tailored to you and your traveling companions. Private tours give you more flexibility with scheduling (you decide when the walk best fits your trip), the ability to tailor your itinerary (we'll work to match the itinerary to the interests and dynamics of your group), and more personalized time with your guide.
What is a small group tour?
Our small group tours cover many of the same itineraries as our private tours, but they place you with other travelers in groups of 6 or less. They operate on a pre-scheduled calendar, and are designed to provide an opportunity to engage with and learn from other travelers. Most of our small group tours require at least three (3) participants to run, although there is some variation from walk to walk. However, there is some variation from walk to walk. As you sign up for a tentative walk we display the minimum number required in order to confirm.

Where do we meet? Where does it end?
The tour usually begins and ends near the Central Station. Your confirmation email will have the exact meeting point details along with a map.
Can I participate in your food tours if I have food allergies?
Typically, yes. If you have any specific allergies/intolerances please indicate these in the Travel Notes section when you're booking and your guide will do his or her best to accommodate. If you are booking privately, we can adapt a route that will avoid such items, something that we cannot fully do on our small group walks.
Is it possible to book for more than 6 people?
Yes - but the route of the tour will be adapted. This tour visits several small, intimate venues, some of which simply can't accommodate large groups. For groups of larger than 6, please inquire at info@contexttravel.com for advice about alternative options.

Does this tour visit the Red Light District?
No it does not, though the arc of the border is discussed as your expert shares the history of the area.

What if it's raining?
Tours operate rain or shine, but in the case of inclement weather, your expert will modify the tour so more time is spent indoors. It never hurts to be prepared; we encourage keeping an eye on the weather and bringing along an umbrella, sunscreen, water, or a hat as needed.

Is this suitable for travelers with mobility challenges?
We cover quite a bit of ground on this tour, although in some cases we may be able to adjust the itinerary based on the needs of your party. Please get in touch with us so we can advise if this itinerary will be appropriate for you or propose modifications where necessary.
Where You'll Start
Tour Experts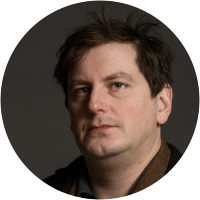 After finishing his studies in the History of Art and Archaeology at the University of Amsterdam in 2002, Sabry pursued a career in the antiquarian book trade, going on to run a fine art bookstore in Amsterdam, whilst also writing, lecturing, and teaching about art. Later he dedicated more time to his work as a writer and art historian. Coming from a Jewish background, Sabry was also always interested in the Jewish history of Amsterdam and has thoroughly studied the life and work of Jewish artists living and working in the Netherlands in this century. He is currently writing a book about German Jewish emigree artists in Amsterdam in the interwar years. The work will come out in fall 2016, published by the renowned Jewish publishing house Querido. Sabry also has extensive guiding experience, specializing in the culture of the Low Countries. His expertise has a vast thematic scope that incorporates the art, architecture, literature, and cuisine that helped shape the Netherlands as they are today.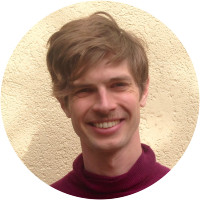 After completing his Bachelor Degree in History and a Master Degree in Museum Studies at the University of Amsterdam, Barend worked in several museums both as a curator, guide and researcher. First at the Jewish Museum in Amsterdam where he was initially invited because of his thesis on memorials, but ending up researching Jewish food culture! A complete change of subject, but that ideally suits Barend's many interests. In Museum het Schip he curated several exhibitions on the Amsterdam School, an architectural style unique to the Netherlands. At the Rijksmuseum he worked in the field in which he majored: the manifestation of colonial history in museums in the Netherlands. Here he researched the provenance history of holy heirlooms of the Javanese prince Diponegoro. At the museums he worked in he encountered stories of works of art or historic objects that got lost over the years, and his latest project is creating a podcast in which he traces down their histories, and with luck the objects themselves. He looks forward to sharing his love for 'forgotten' histories with you on his tour.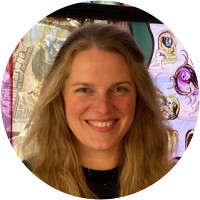 As a PhD candidate and museum professional Iris is dedicated to making history, culture, and art accessible to a large audience. Her PhD research focuses on the relationships between Dutch colonists and the Indigenous Nations of North America in the early 17th and late 18th century. Iris was awarded a Fulbright scholarship to perform research at the American Indian and Indigenous Studies program at Cornell University. In addition to her PhD, Iris works as a freelance museum professional for the Royal Palace in Amsterdam, the Frans Hals museum in Haarlem, and the Catharijneconvent Museum in Utrecht. Here, she designs educational programs, write texts, and of course creates and gives tours. She recently completed her pilgrimage to Santiago de Compostela on foot.
Reviews can only be left by Context customers after they have completed a tour. For more information about our reviews, please see our FAQ.
We did a 10 day trip around Europe and this tour was the best thing we did the entire trip! Iris was the best! She was so knowledgeable, adapted to what we wanted to see/do and overall just fun!! I've already recommended this tour and iris specifically to a friend traveling there next year. Our group had a great time!! Thank you, iris!!
Dec. 15, 2022
Barend was very nice and personable. It was completely our fault that we needed to reschedule to Sunday, which meant that some of the places we would normally have visited were closed. However, it might have been better for that to have been explained to us up front. Also, on other food tours we have taken, the guides refused to eat or drink any of the goodies, saying it was all for us. He took a full third share of everything. Given that we missed a couple of stops, he could have purchased a little bit more so we could all have enjoyed more.
Sep. 10, 2022
The pre trip communication was terrific. We knew exactly where to meet Bas. Bas was outstanding, knowledgeable and engaging.
May. 12, 2022