The capital of both England and the United Kingdom, the Big Smoke is an accessible, welcoming trip for most Americans who seek a jaunt across the pond. Though it's definitely a modern city that's considered one of the greatest international hubs of the world, there are still plenty of historical touches that add endearing charm.
After you've nibbled scotch eggs and sipped your way through Borough Market, made your royal rounds at Westminster Abbey and the Buckingham Palace, and (of course) visited Big Ben, the House of Parliament, along with a ride on the London Eye—there's still plenty left to do, especially outside of the town proper. This ideally situated cosmopolitan center is close to iconic cities, towns and centuries-old creations that can be a welcome breather from the big city. From Brighton Beach to Bath, there are the best day trips from London that will take your British experience to the next level. Here, a few to consider the next time you catch a redeye:


Brighton
A shoreside gem an hour from the center of the city, Brighton Beach is the place to head when you want to taste your British fish-and-chips with a view of the shore. It's rumored Brighton is the birthplace of this fried dish that's often served with mushy peas and vinegar, making it an ideal spot for summer getaways. For those traveling with children (or with nostalgia for the boardwalk era of times past), Brighton's pebbly beach will win you over with its arcade games, rides, and attractions on the pier. History buffs will also enjoy exploring the Royal Pavilion, which was once a palace for King George IV in the late 1700s. Kings, queens, princes and princesses flocked here to escape the heat of the pavement downtown, perhaps making it one of the oldest day trips from London! Before you head back to your lodging, grab some ice cream for the ride or some chocolate nibbles at the legendary Choccywoccydoodah.
Distance from London: 47 miles, 1 hour by train
How to get there: There are several trains per hour from  London Bridge, London Victoria or London Blackfriars. The quickest trains are under an hour, with the slow trains taking about an hour and a half.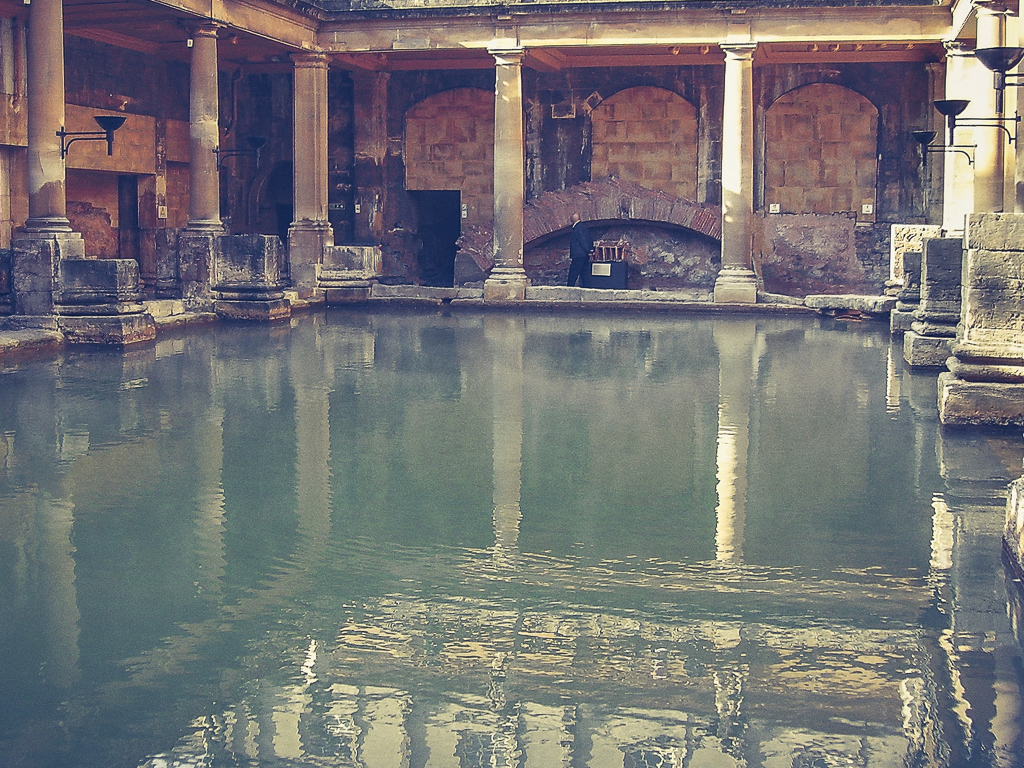 Bath
An easy hour and a half commute by train or two hours by car, the English city of Bath is home to—as the name suggests—the legendary Roman baths. One of most common day trips from London, visitors can take a dip where Italians once did, witnessing what public bathing would have been like hundreds of years ago. When you arrive, you can tour the Sacred Spring, the Roman Temple, the Roman Bath House, the museum and the Grand Pump Room. After a morning in "Rome", make your way back to Britain by touring The Jane Austen Centre, where you can have a traditional afternoon tea.
Distance from London: 96 miles, 1-2 hours by train
How to get there: Take the train from London Paddington to Bath Spa. The journey takes an average of 2 hours with express trains taking a little over an hour and slow trains taking 2.5 hours.


York
Many people compare the hustle-and-bustle of England's capital to that of New York City—with executives and students striding past tourists, all on a mission. If this isn't quite your speed, one of the most laid back day trips from London you can take is to the sleepy, quiet city of York. It was founded by ancient Romans in the 13th century and is still enclosed by the original walls. This keeps the town secluded, since the structure forms a walking path along both sides of the River Ouse. If you want to learn more about what life would have been like all of those years ago, consider visiting The Monk Bar gate that highlights the life of King Richard III who called this place home in the 15th century. Most travelers will make sure to visit these masterpieces, as well as York Minster, the Gothic cathedral that has gorgeous, colorful stained glass, and not one—but two—bell towers. When you've had your fill of yesteryear, it's time to step into modern day fun at the York Maze (the largest in the UK!), go on a chocolate tour at York's Chocolate Story and get lost in nature at Yorkshire's Lavender fields. A mere two hours by train from King's Cross, York is worth your research.
Distance from London: 174 miles, 2 hours by train
How to get there: Take the train from London Kings Cross. The fastest train will get you to York in just under two hours, with the slow train taking about 3 hours.


Canterbury
Does this name ring a bell? If you're a bookworm, it definitely will since it's the home to the renowned Canterbury Tales by Geoffrey Chaucer. Nomads from every continent make the journey here to feel the inspiration from this city that was once a pilgrimage area in the Middle Ages. As one of the most enriching day trips from London, there are plenty of wonders to experience in Canterbury, and it's surprisingly, only an hour trip by train. Made famous by the historical best-seller, avid readers won't miss out on St. Margaret's Church, or a tour of Canterbury Cathedral, founded in 597. This cathedral serves as the headquarters of the Church of England and the Anglican Communion, making it important, past and present. When you aren't busy learning about Canterbury's roots, allow yourself to stroll along the cobbled streets with a cup of coffee, or explore the Beaney House of Art and Knowledge for more fodder. If you can time your vacation to perfection, late October until early November is an ideal season, when the town runs their annual festival.
Distance from London: 54 miles, about 1 hour by train
How to get there: Take the train from London St. Pancras to Canterbury. The fast train will take about 52 minutes, with the slow train taking about 2 hours.


Windsor
If you're a Royals-watcher, be sure to add Windsor to your excursions list. As well as being the oldest (and largest) occupied castle in the world, Windsor Castle has been the backdrop for a number of royal weddings (think: Meghan Markle and Prince Harry, as well as Princess Eugenie and Jack Brooksbank). Only an hour and a half by train, this isn't a place where royals technically live, but it is a castle they frequent and spend holidays—look to see if the Royal Standard is flying, to see if the Queen is on site in her royal apartment. After your tour, you can see a concert at Theater Royal Windsor, bet on horses at the Royal Windsor Racecourse located on the River Thames, or—for families who have had their fill of castle-viewing, Legoland isn't far, either.
Distance from London: 21 miles, about 30 mins by train
How to get there: Take the train from London Paddington to WIndsor and Eton. The journey will take about 32 mins. Longer trains (about an hour) are available from London Waterloo.


Oxford
The oldest English-speaking university in the world, Oxford is a historical and architectural treasure. Not only academic, the site has played an important role in every major event of British history—from Viking raids to WWII. Did we mention it is also the alma mater of 28 Prime Ministers, 25 Nobel Prize winners, 11 saints and writers including JRR Tolkein, CS Lewis, Lewis Carroll and Oscar Wilde? There is so much to be seen here—Baroque, Gothic, and Tudor architecture, world class museums, Sir Christopher Wren's Sheldonian Theatre (based on Rome's Theater of Marcellus), and the Royalist headquarters for Charles I during the English Civil Wars.
Distance from London: About 50 miles from London, 1 hour by train
How to get there: To get to Oxford, take the hour-long train from London Paddington.


Cambridge
We can't risk mentioning Oxford without also talking about its storied rival, the prestigious Cambridge. Not to be outdone, Cambridge is also imbued with history, remarkable architecture, and extraordinary artworks. Take time to stroll around the university's various colleges and courts which include the larger than life Gothic masterwork of King's College Chapel, home to Rubens' Adoration of the Magi and the world's largest fan vaulted ceiling.

(For more on what to do in Cambridge, take a look at our Cambridge for Literature Lovers post).
Distance from London: about 50 miles, 1 hour by train
How to get there: Trains to Cambridge (ranging from 1-2 hours) leave from St Pancras, Kings Cross, and Liverpool.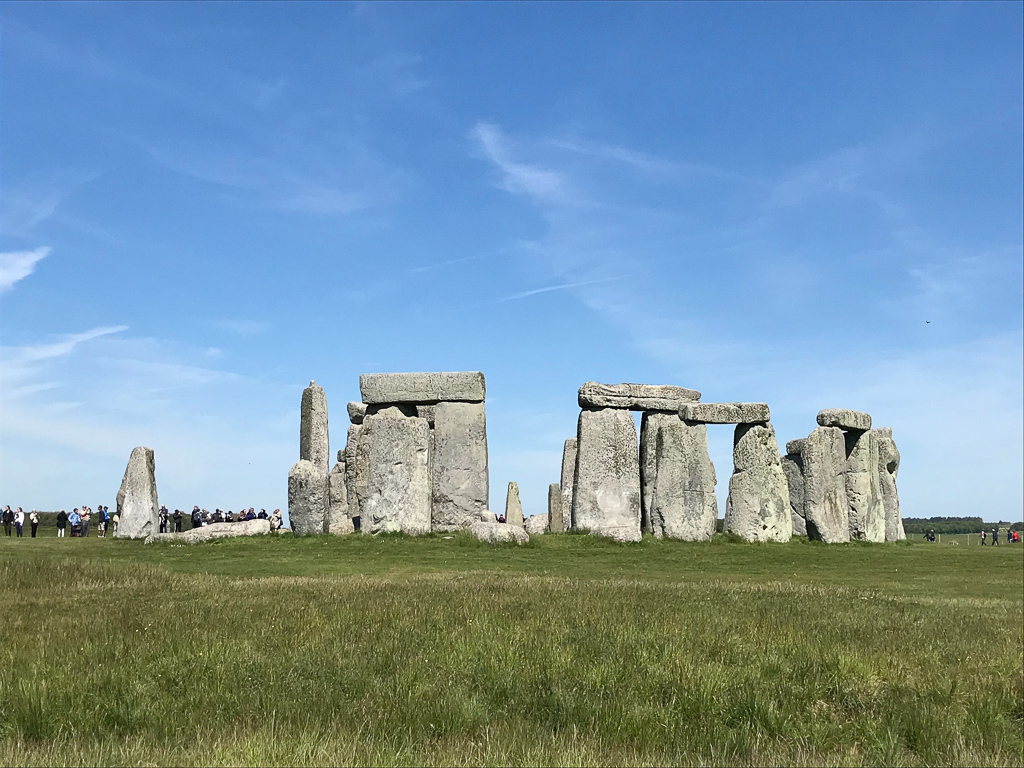 Salisbury
Home to one of the wonders of the world and the UNESCO World Heritage Site of Stonehenge, Salisbury is a standard on any day trips from London list. This odd—and seemingly impossible—rock structure is arguably one of the most well-known global sites, and is only two hours from London by train. The city of Salisbury has grown up around this prehistoric site, offering a visitor's center and fascinating museum that details what life would have been like in Neolithic times. While you're here, you can tour around homes from this period, experiencing first-hand how people would have lived more than 4,500 years ago. Cap it off with a (relatively short) trek to Salisbury Cathedral, for a view from the tallest bell tower in all of Britain or, better yet, combine Salisbury and Bath for a full day southwest of London.
Distance from London: 79 miles, about 1.5 hours by train
How to get there: Take a 1.5-hour train from London Waterloo to Salisbury. Or go with Context!


The Cotswalds
Designated as an Area of Outstanding Natural Beauty (AONB), the Cotswalds in south central and south west England are a stunning range of hills and meadows sprinkled with quaint villages, perfect for an escape from the big city. The location makes the Cotswalds combinable with a trip to Bath or Stonehenge, or Stratford-upon-Avon, but we recommend taking your time for a full day of village-hopping, tea, and shopping. As the Cotswalds covers a wide area, you'll want to travel around between several of the villages; some standouts include: Lacock (used in a Harry Potter film), Burford, Bibury, Bourton-on-the-Water, and Snowshill.
Distance from London: Roughly 85 miles, but the Cotswalds covers a wide area
How to get there: We recommend taking a car to enable you to travel between various towns and villages. To get to the area from London, it will take about 2 hours.
Want to learn with a true expert? Get a comprehensive view with one of Context's private tours in London, or learn more about your favorite destination or topic with our virtual, live-taught courses and seminars.
Other stories you may be interested in: