Exploring one of the world's most diverse cities in 36 hours is no easy feat. With the seemingly endless list of things to do in London, from shopping to sightseeing to eating a traditional Sunday roast, it can be overwhelming to a visitor on a short trip. Since time is of the essence, follow this two-day itinerary packed with activities—restaurants, too—and you'll at least start to get a taste of what makes the city tick.
Whether you're a first-timer, or just looking to get some ideas on must-see spots, this itinerary showcases the best of the best things to do in London.

Day 1
Tour Buckingham Palace and the Changing of the Guard
Get your royal fix by visiting Buckingham Palace first thing in the morning. While some may recommend taking a tour of the palace state rooms and mews, if you're short on time, stick with the changing of the guards. Considered one of the top things to do in London, this royal ceremony takes place every Monday, Wednesday, Friday, and Saturday at 10:45 am.
Not only is the 45-minute ceremony quintessentially English, but it's also totally free. Stop by Serpentine Bar & Kitchen and sip on your caffeine of choice as you stroll through central London's largest park, which also happens to be the front yard of Kensington Palace, the Duke and Duchess of Cambridge's London home.

Interested in learning more about the Changing of the Guard? Check out our 60-minute Audio Guide!


Beyond Kensington palace, you can visit Princess Diana's memorial, Serpentine Galleries, and Speaker's Corner, where the public is able to discuss (read: argue) anything that's on their minds. Plus, it's the perfect excuse to get a reprieve from the hustle and bustle, making it one of the best things to do in London.
Harrods
If tacky t-shirts aren't your thing, meander through the seven floors of Harrods until you find something that suits your style. Touted as the "world's most famous department store," this massive London landmark is home to some of the finest luxury goods along with a photo-worthy ice cream parlor, luxurious tea room, and twelve other restaurants. It's a great pit stop before you head on your next adventure.
Notting Hill
To get a better sense of the city's thriving culture, step away from the tourist traps and head to the quaint and colorful Notting Hill. Just north of Kensington, this area is literally made for the cameras. You can spend your time just walking, talking, and eating, or if you visit during the day on Monday through Saturday, consider strolling through Portobello Market to pick up some local goods and flavors. And while you're at it, sample the Thai food at Churchill Arms or get your fish and chips fix at The Chipping Forecast because eating is clearly one of the most important things to do in London.
Day 2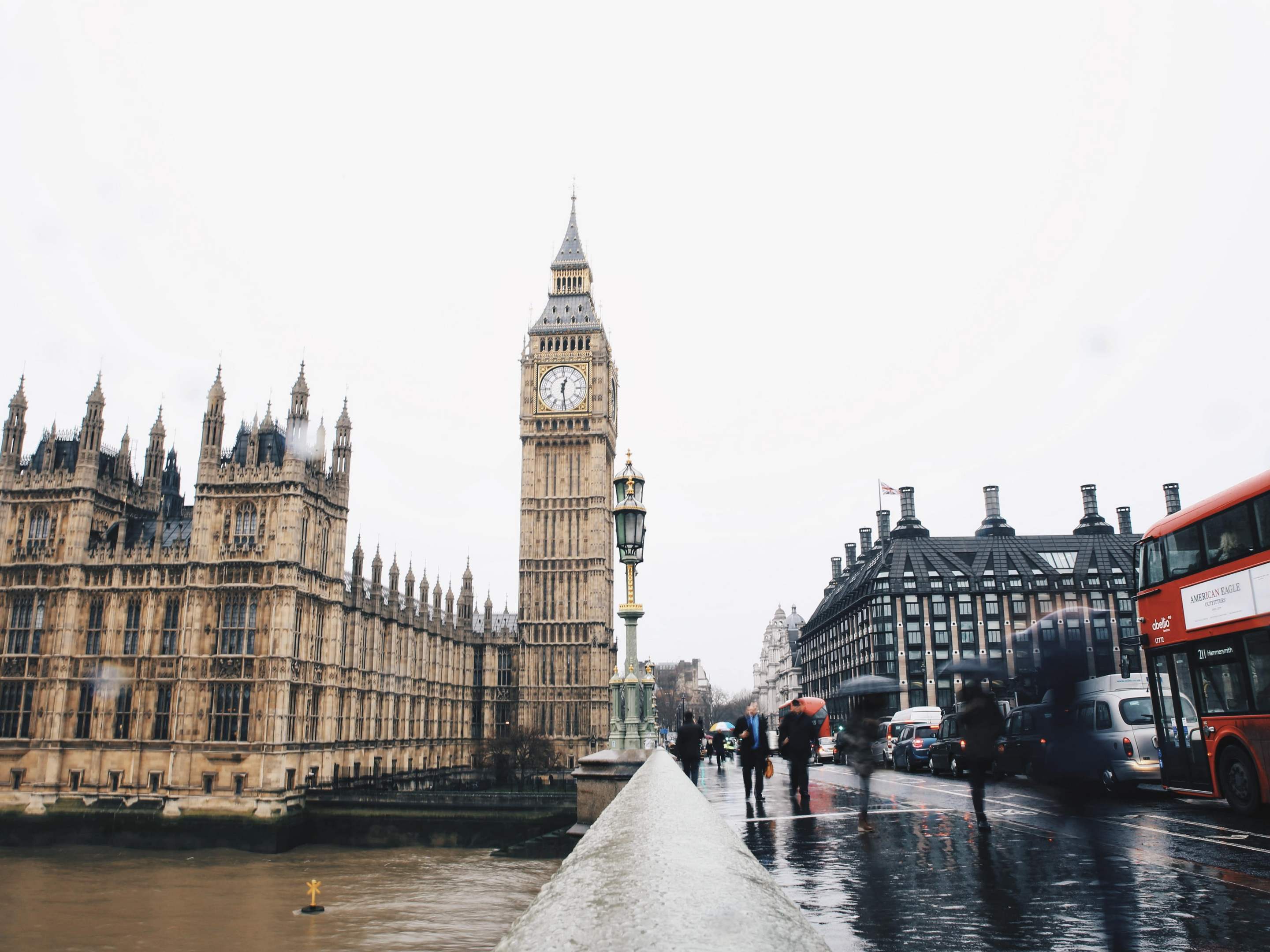 Big Ben and Parliament
Big Ben is currently undergoing a multi-year renovation, meaning tours of the famous clock tower are currently suspended, and the view has been taken over by scaffolding. However, tours of the Houses of Parliament are still running (Saturdays and most weekdays when Parliament is not in session).
You can go on a self-guided audio tour or join one of the 90-minute guided tours offered by Parliament itself. Bonus: It's across the street from Westminster Abbey, which means you can get up close and personal with the beautiful church which hosts many Royal coronations, weddings, and holiday services.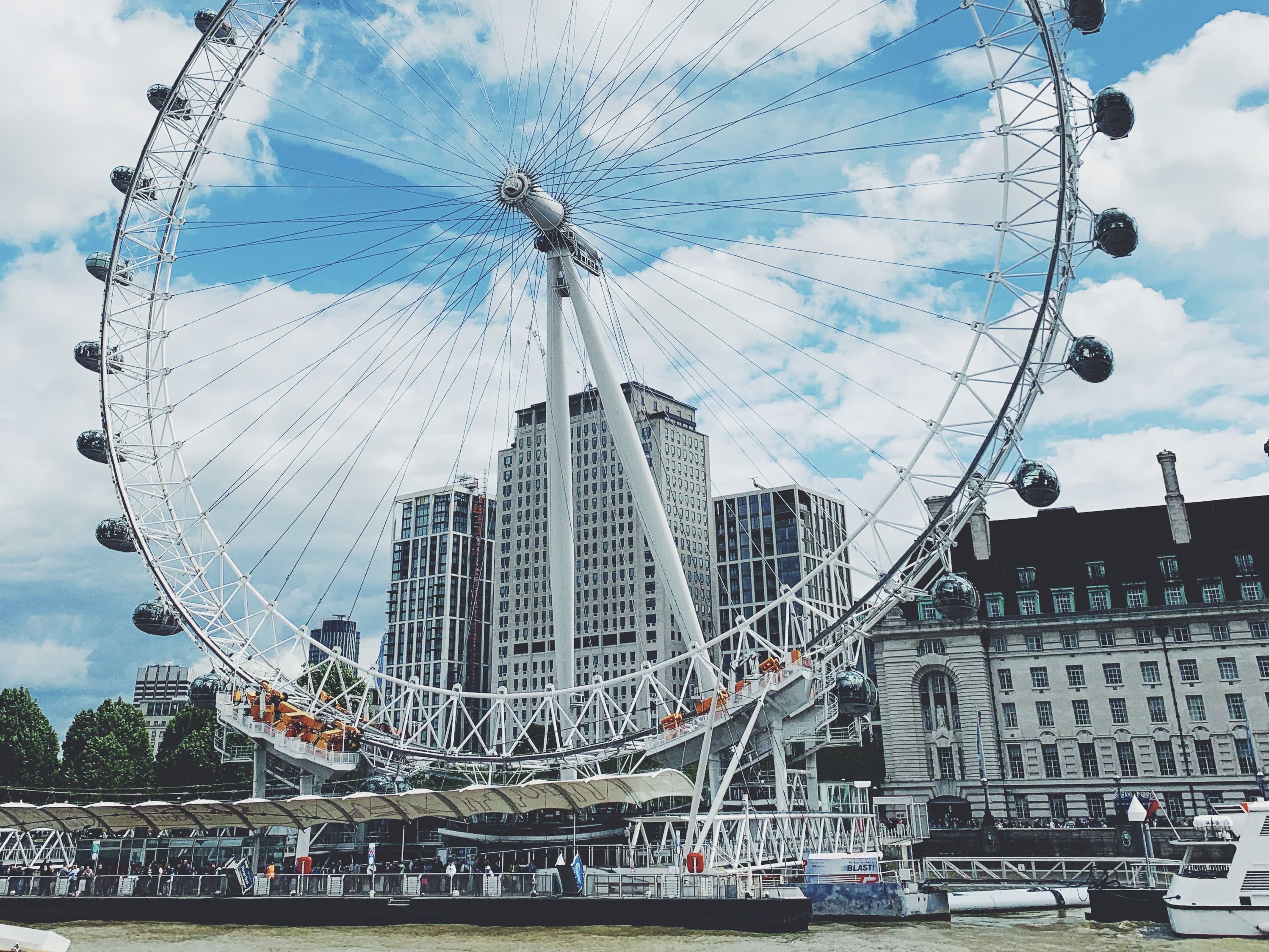 Southbank
There's something for everyone on the Southbank, which makes the perfect thing to do in London, especially when traveling with families or particular friends. Want to check the London Eye off your bucket list? You can do that. Looking for a rainy day activity for kids? Check out the London Aquarium. Or, if you're just looking for more restaurant options, it's a great spot for that, too. Bonus points if you grab a bite or cocktail at Oxo Tower, which offers sweeping views of the city.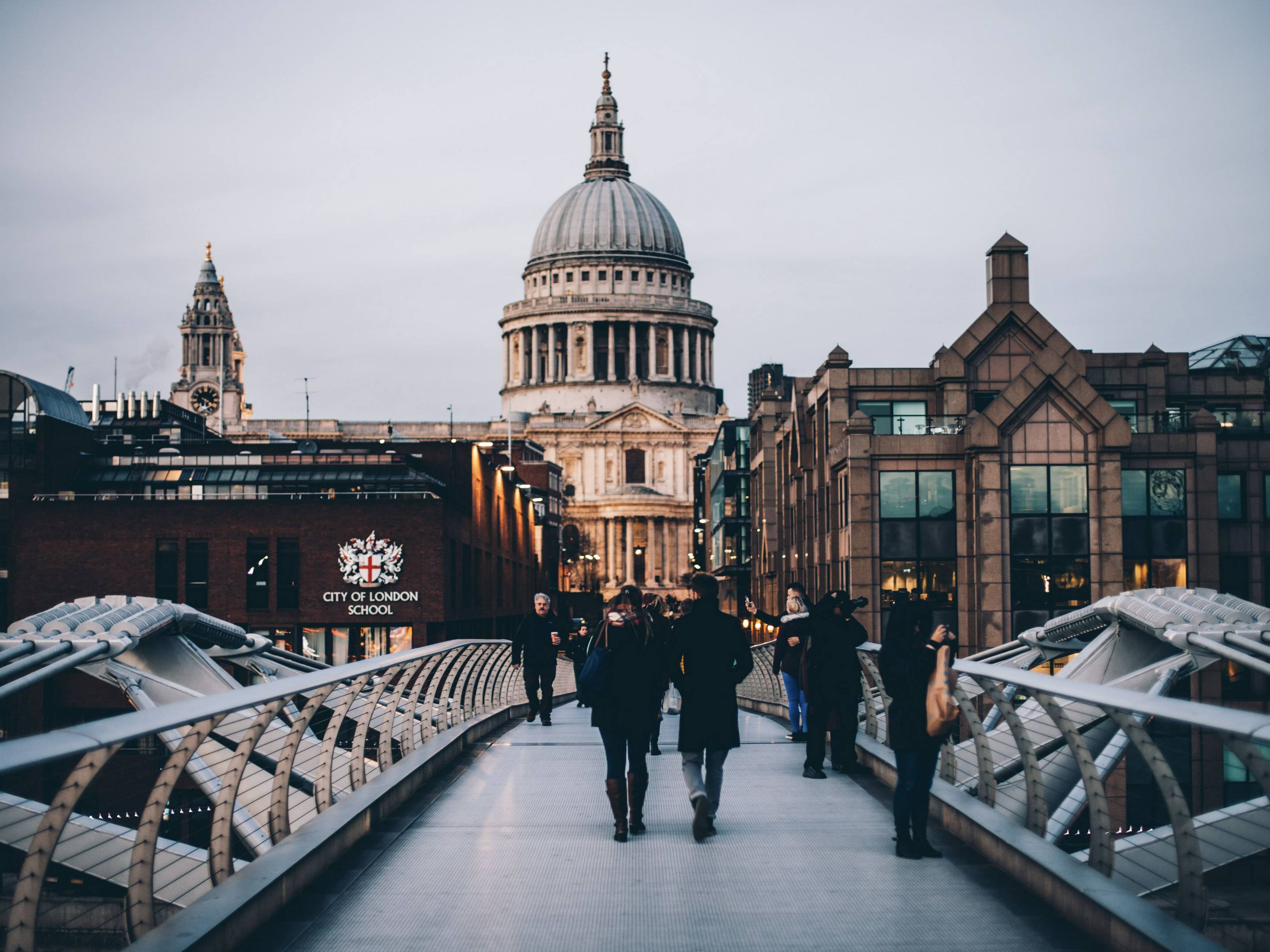 St. Paul's Cathedral
If you really want to see the city, skip the London Eye altogether (controversial, we know). By far one of the most impressive sights in central London, St. Paul's Cathedral features the second largest cathedral dome in the world. If you climb 111 meters (364 feet) to the top, you'll get a bird's eye view of "The Big Smoke."
Inside, the cathedral features impressive baroque-style accents and artwork. Visitors are welcome anytime from 8:30-4:30 p.m. except for Sundays, which is designated for worshippers only.
Take in a show
Cap off your short (but sweet) trip with one of the classic things to do in London: experience a show on the West End. Brits love their theater, and while you may have heard of the West End, we suggest checking out one of the less-mainstream options. The National Theatre, Old Vic, Royal Court, and the Almeida are all fantastic theaters that have yielded productions including Jerusalem, The Ferryman, and The Lehman Trilogy.
Still overwhelmed by the thought of all the things to do in London? Before you get ahead of yourself, take a look at our private and small group tour options of all the major sites in London.
Want to learn with a true expert? Get a comprehensive view with one of Context's tours, or learn more about your favorite destination or topic with our virtual, live-taught courses and seminars.
Other blog posts you may like: