Our going theory is that New York was dubbed The City That Never Sleeps because there truly isn't time to see it all in waking hours. As longtime residents of the Big Apple, we'll be the first to admit that seeing New York in a weekend is virtually impossible—the multi-faceted city has so many layers that getting through a true cross-section would take far longer than a single trip allows.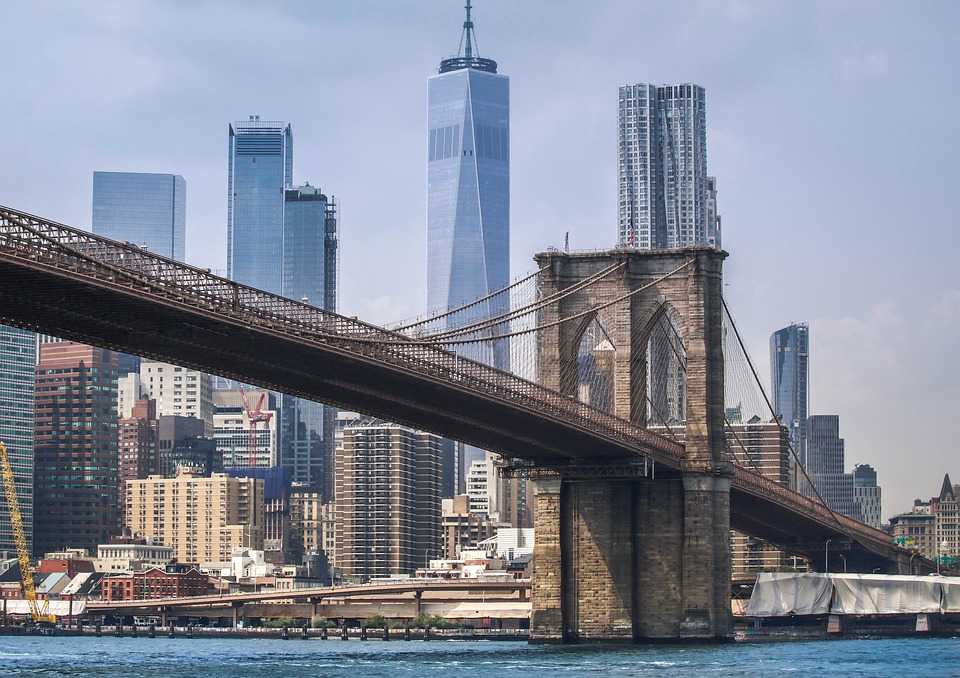 However, there's a lot to recommend about visiting New York for a brief stint: you get to absorb what the city has to offer without getting overwhelmed, the expanse of it all feels novel and not terrifying, and you won't walk through your shoes. But what to do? We've got you covered: here's our best attempt at an itinerary to introduce you to New York in 36 hours.
Day 1
9 a.m.—Bagels for Breakfast
Bagels rival pizza in the pride they evoke from New Yorkers. There is no more iconic a New York breakfast than a "bacon egg and cheese." Almost any deli in New York will serve one up piping hot, wrapped in foil, and under $4. However, depending on the deli, the bagel itself may be a little hit-or-miss.
For a sure thing, our favorite grab-and-go is a tie between Ess-a-bagel and Pick-a-bagel (not related). Both have multiple locations throughout Manhattan and serve perfect, thick, chewy-yet-airy bagels. Just be ready with your order. The line moves fast and patience runs thin. If you have a longer time for breakfast, you can get your bagel fix at one of the iconic Jewish delis throughout the city, but with only 36 hours in New York, taking out is the way to go.
10 a.m.—Met Museum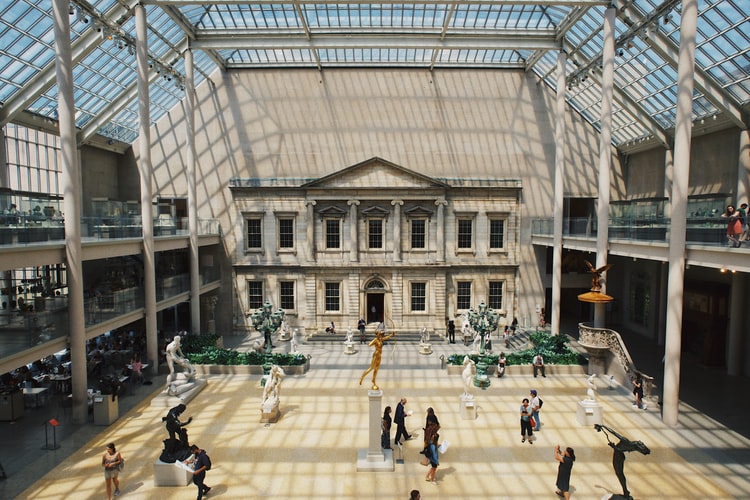 Kick off the sightseeing part of the tour with a true New York icon, the Metropolitan Museum of Art. This massive museum, the largest in the United States, could fill a day in and of itself. Featuring everything from an actual Egyptian temple (Temple of Dendur), to Greek sculpture, to works by Renaissance masters, to Pollock and Picasso, the museum truly has something for every visitor. Be strategic by picking up a museum map at the info desk and zero in on your areas of interest (or see the highlights on our crash course tour). And during the summer months, don't miss out on the rooftop, which features art exhibitions, plus a bar and a great view of Central Park.
1 p.m.—Central Park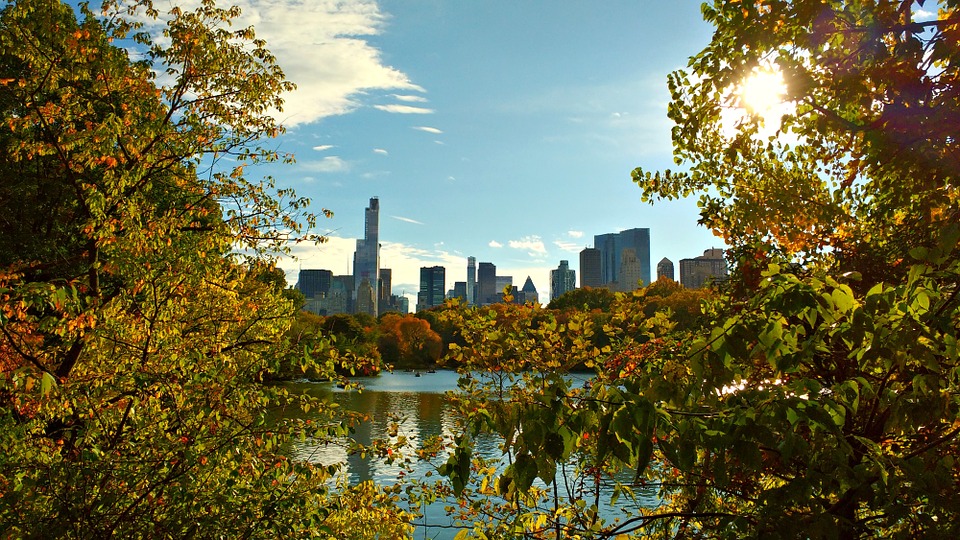 The Met sits on Central Park's east side, so naturally, we'd recommend taking in at least some of the 778-acre greenspace. There will be many people around the park's more popular attractions—the pond, Bethesda Fountain, Strawberry Fields, and the carousel to name a few—so we suggest meandering through the park's many less-traveled paths. You'll be surprised how quiet it can be when you're away from the avenues. The Reservoir (which starts around 86th St.) offers a nice flat path from which you can view the beautiful residential buildings west and south of the park.
If you're in the mood for a nibble or an afternoon drink, Tavern on the Green sits on the west side of the park at 67th St. and is a beautiful and iconic setting for a quick rest during your quick 36 hours in New York.
3 p.m.—See the skyline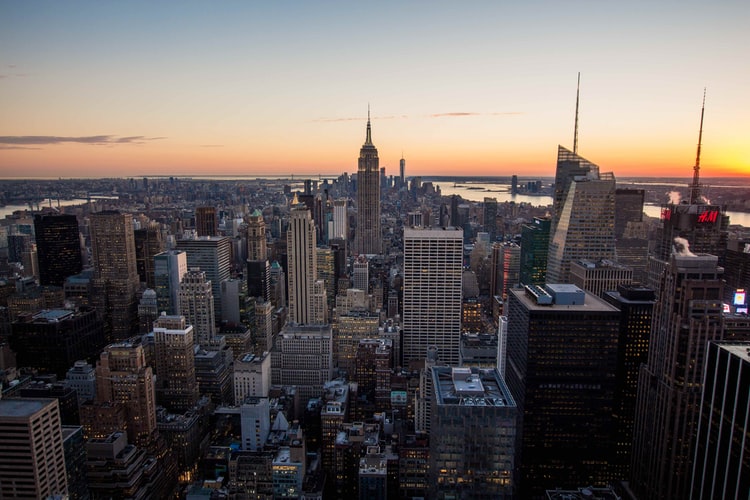 For a fantastic view of New York, we recommend Top of the Rock over the Empire State Building. Why? Because then you can actually see the skyline with the Empire State Building in it. An added bonus is that Top of the Rock also allows aerial views of Central Park.
Typically, Rockefeller Center and its surrounding midtown area is something we'd tell you to avoid (especially during winter when the skating rink and Christmas tree bring in crowds and overpriced vendors), but the view is truly one-of-a-kind. The architecture of the area is also part of what makes New York so iconic—the best way to encounter it is with someone who can help you understand it and the socio-political context that gave rise to it. (Our Architecture of New York tour gets you to Times Square, Grand Central, and the Daily News building, in addition to some of midtown's lesser-known landmarks like Tudor City).
5 p.m.—St. Patrick's Cathedral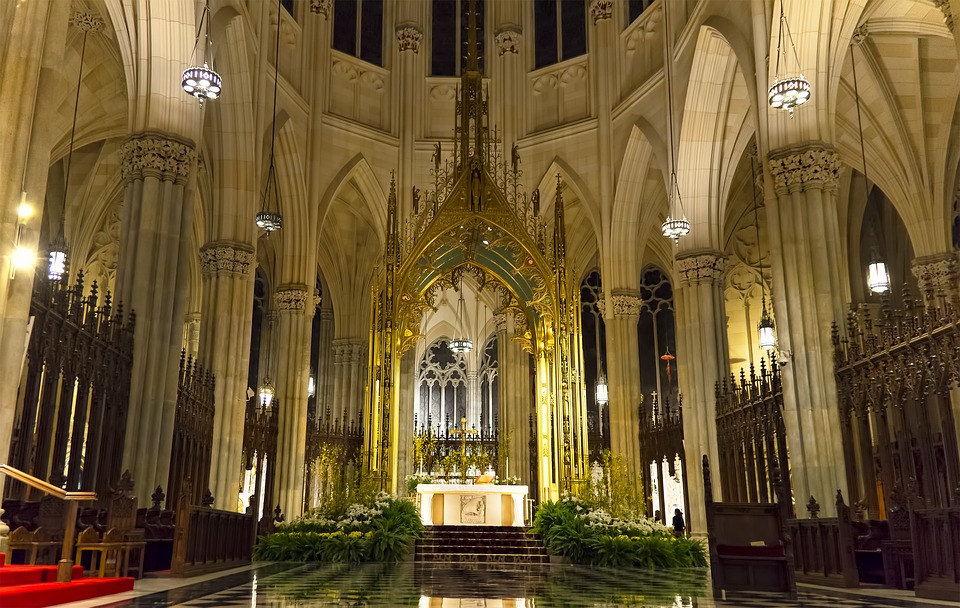 Just a quick hop over to Fifth Avenue is St. Patrick's Cathedral, the iconic Neo-Gothic church, a quick but worthwhile stop during your 36 hours in New York.
If churches aren't your thing, this is also the stretch of Fifth Avenue for the fashionistas. Saks, Bergdorf Goodman, and almost any high-end designer you can imagine have a home somewhere on the stretch of the famous avenue between 46th and 59th Streets.
7 p.m.—Catch a Broadway show
Unless your plan for the weekend is a BINGO style people-watching game where you get points for spotting selfie sticks, I Heart NY apparel, and a naked cowboy or two, we'd staying far away from Times Square and midtown (the area of Manhattan between 34th and 60th Streets). The one exception we'll make is when it comes to seeing a show on the Great White Way, a quintessential New York City outing. Obviously, the more popular shows will require advanced booking, but if you find yourself without a ticket ahead of time, you can buy directly from the box office or from TKTS, a booth in the center of Times Square that offers same-day tickets (often at a discount) to all shows with available seats. (Another great way to snag a few tickets is through the TodayTix app, a free download that gives you access to excess last-minute inventory).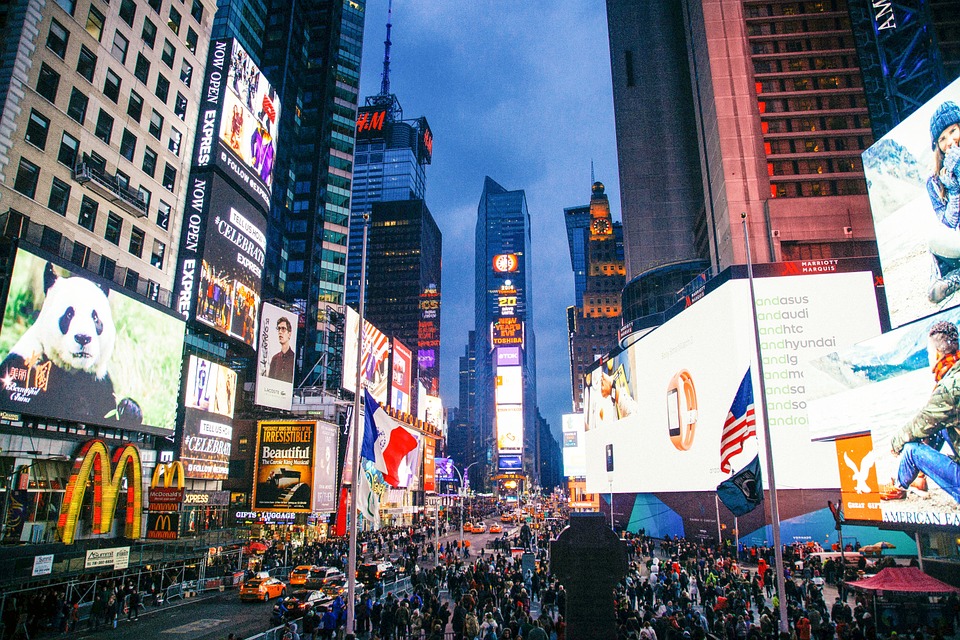 Post-show, if you want to take a gander at the famous Times Square plaza, prepare for smothering crowds and street performers primed to rip off gullible tourists. We suggest making your way to another neighborhood for a late dinner—Times Square restaurants are typically low on quality and high on price—to get the most out of your brief 36 hours in the Big Apple.
11 p.m.—Post-dinner drinks
Cocktails are a regular pastime for New Yorkers. There's no shortage of establishments serving up fancy mixed beverages. There are too many to choose from, but for a unique experience, Oscar Wilde NYC offers great cocktails and food in a gorgeous setting. Oscar Wilde is New York City's longest bar at 118.5 feet, with different elements and pieces coming in from different parts of the world - whether it's the fireplace inlay from Hope Castle in the 1700s, or dining room doors from Argentina from the Second World War.
Of course, there are dozens of options in virtually every neighborhood if you're looking for a less involved and expensive option.
Day 2
9 a.m.—Take a stroll on the High Line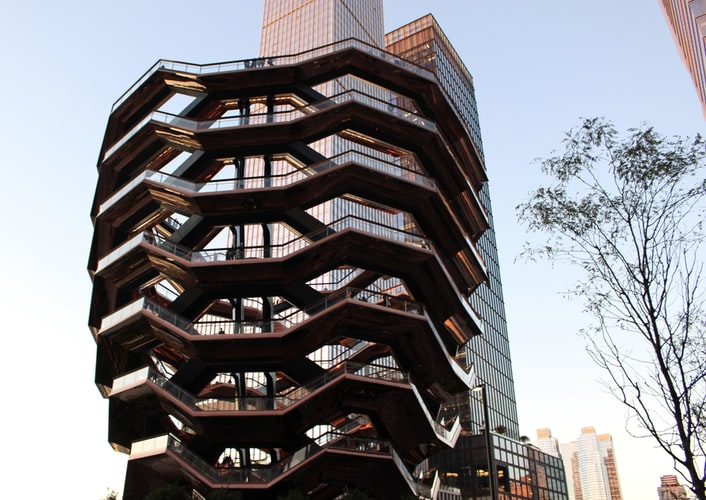 Start day 2 bright and early with a walk on the High Line. Once a railroad trellis, the elevated park runs1.5 miles down Manhattan's west side from 34th St to Gansevoort Street in the West Village. Access to the High Line is via five entrances located at Gansevoort, 14th, 16th, 23rd, and 30th Streets. Offering a unique view of the city, the walkway has quickly become one of the hippest spots, connecting several major destinations also worthy of a stop on your 36 hours in New York: Hudson Yards, a food and shopping hub finished just this year; The Vessel, a mix of sculpture and structure featuring 154 sets of stairs designed to give visitors new perspectives of the city and the river; The Whitney, an impressive museum of American Art; Chelsea Market, a hip food and shopping center; and the Meatpacking District, a neighborhood where charming cobblestone streets meet modern boutiques, hotels, and eateries. We suggest going early on as the High Line tends to be very crowded, especially on the weekend.
11 a.m.—Explore New York's Bohemian roots (and pizza)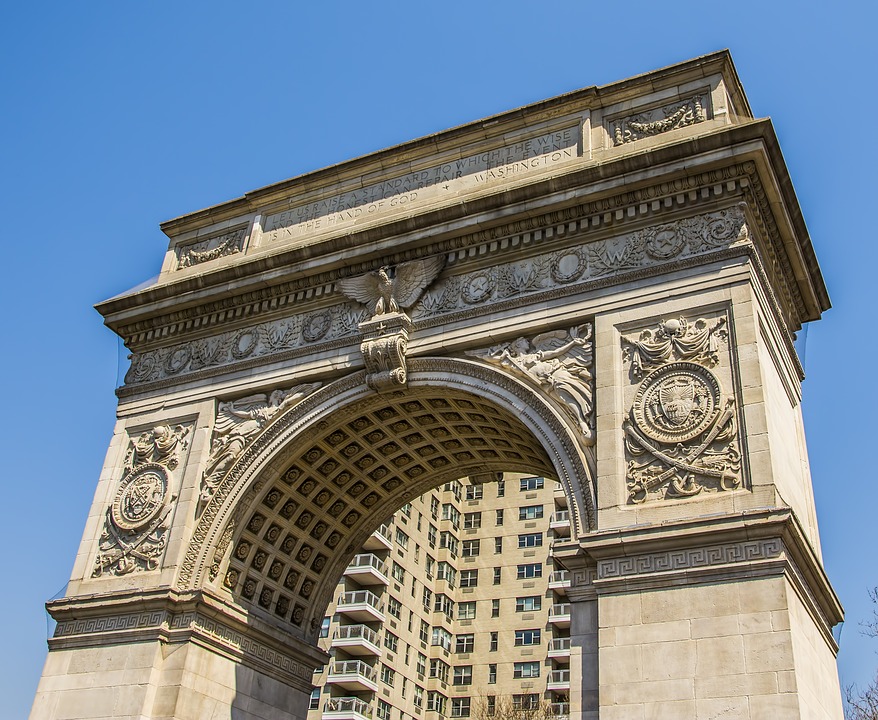 From the south end of the High Line, take a quick meander through the quaint streets of the West Village to get to what many consider the heart of the city, Greenwich Village. Once the artistic hub of New York and home to Stonewall Inn (the birthplace of the gay rights movement), "the Village" still has a unique community feel. If you're feeling peckish, grab a New York slice—we think Joe's on Carmine and John's on Bleecker both offer up authentic fare—and head to Washington Square Park. Buzzing with energy, street musicians, and NYU students, it's a people-watcher's dream and a great place to rest your legs during your whirlwind 36 hours in New York.
1 p.m.—Shop and stroll through SoHo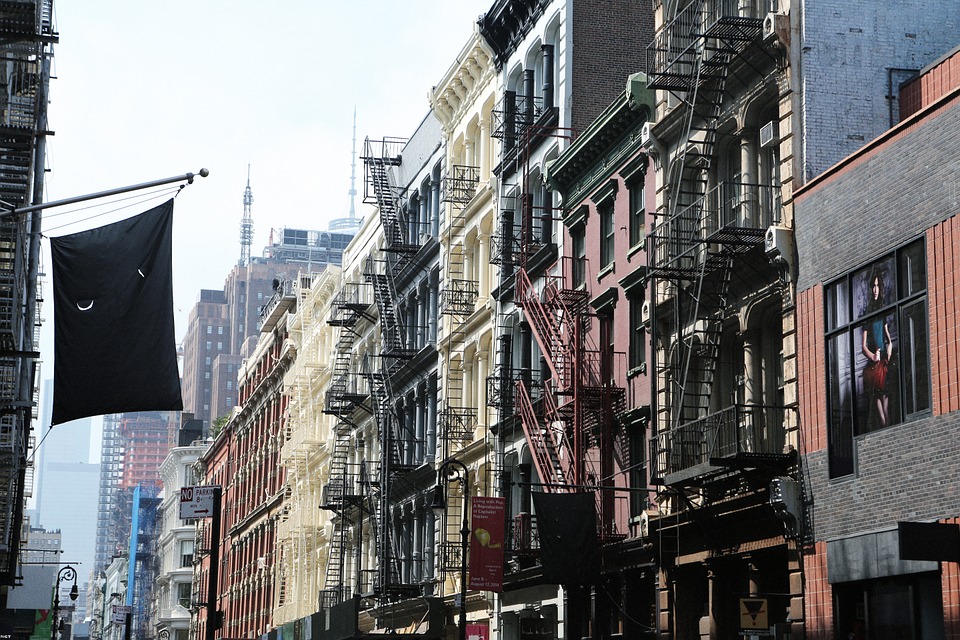 Just a few blocks from Greenwich Village is the iconic SoHo (short for South of Houston) neighborhood. Once the center of New York's textile industry, the area is now appropriately the place for shopping. We suggest you avoid walking down Broadway, which has become somewhat of a tourist trap, and walk instead down the neighborhood's quieter cobblestone streets, like Greene or Crosby. Get your shopping fix in at the many designer stores in the area.
3 p.m.—Ground Zero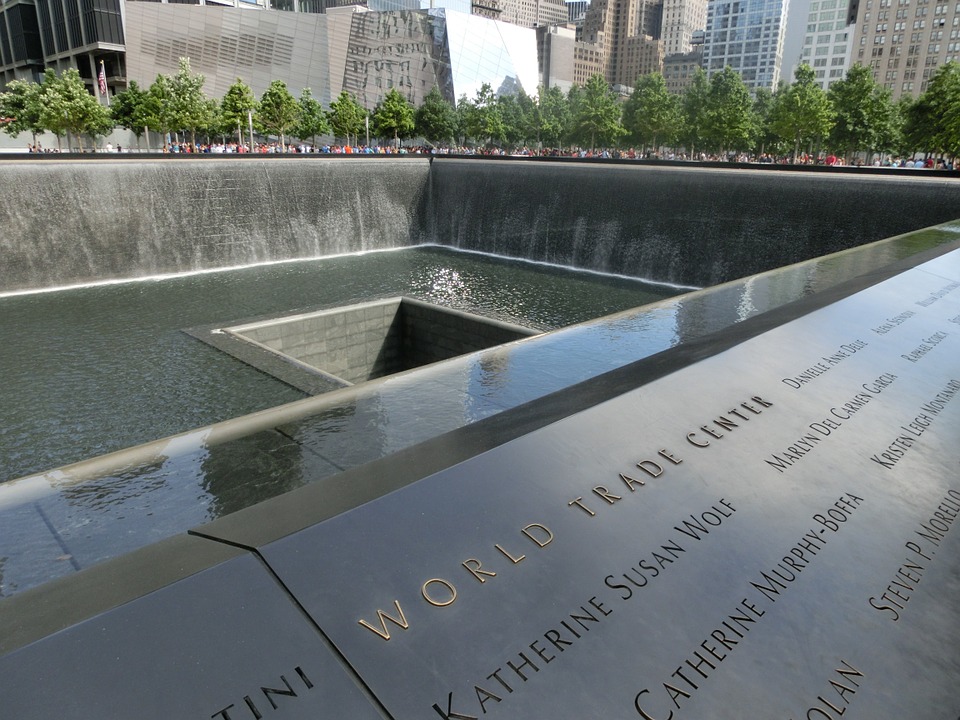 Take the subway a couple of stops downtown and you'll end up at Ground Zero. Visitors to the area have a few options. The 9/11 Memorial Museum is a moving tribute to the event (make sure to get tickets in advance) but, if you don't have time for the full museum experience during your 36 hours in New York, the surrounding plaza is stunning in itself. The two reflecting pools, set in the footprints of the original towers, feature the names of the nearly 3,000 victims of the attacks. If you decide to forego the Museum, another option is to go to the observatory deck of One World Trade, "Freedom Tower," and see the skyline from the tallest building in the U.S. (This also requires you to get a ticket ahead of time.)
Also in the area is the Oculus, a massive shopping mall and transit hub right next to the plaza. If you're in need of a bite, there are plenty of options, from nicer sit-down restaurants, to Le District, a large French-themed market, to Hudson Eats, a food court featuring some of the city's more popular vendors.
5 p.m.—Walk the Brooklyn Bridge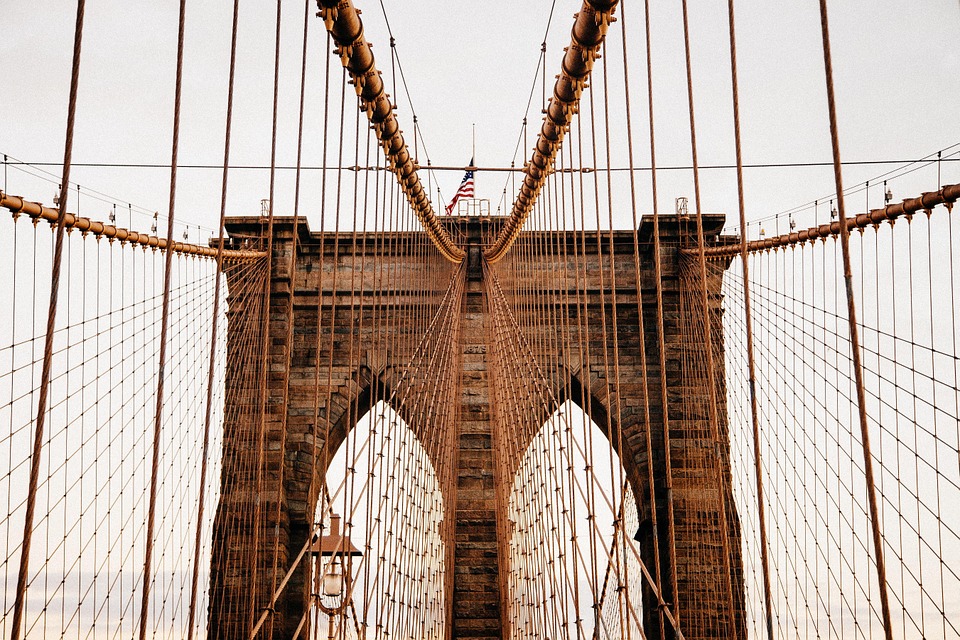 Not too far from Ground Zero is yet another heavy-hitting New York icon and National Historic Landmark: the Brooklyn Bridge. The beautiful pedestrian span walkway across the bridge can get quite crowded, so early in the morning or later in the afternoon is the best time to visit.
Continue your walk all the way into the borough of Brooklyn and you'll end up in the beautiful neighborhood of Brooklyn Heights. Managing to be both historical and cutting-edge, the area (along with the neighboring DUMBO) are where cobblestone streets meet hipster cafes. The area has plenty to offer for food and drink, including Time Out Market which features some of the city's best fare and a rooftop that's perfect for catching the sunset.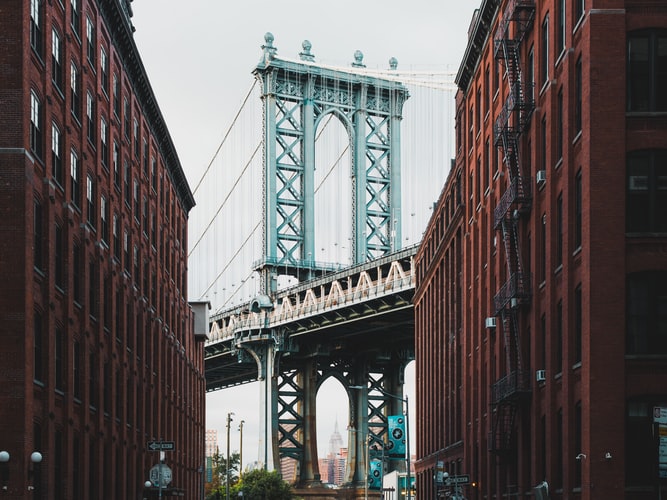 Not to be missed though is the revamped waterfront in the area. Brooklyn Bridge Park, just completed in 2018, is beautifully architected, offering plenty of open picnic space, a boardwalk, a lush greenway, recreation areas, and of course, stunning views (including a peek at the Statue of Liberty).
8 p.m.—Back to Manhattan by ferry
From Brooklyn Bridge Park, it's a quick ferry ride back to Manhattan's Pier 11, which drops you right in the middle of another old-but-revamped hot spot: the Seaport. Once home to a fish market, the area is now home to new shops, trendy restaurants and bars, event spaces, and a museum. The historic area still hearkens back to its 400-year old history, as the streets and Federalist-style buildings have been left intact.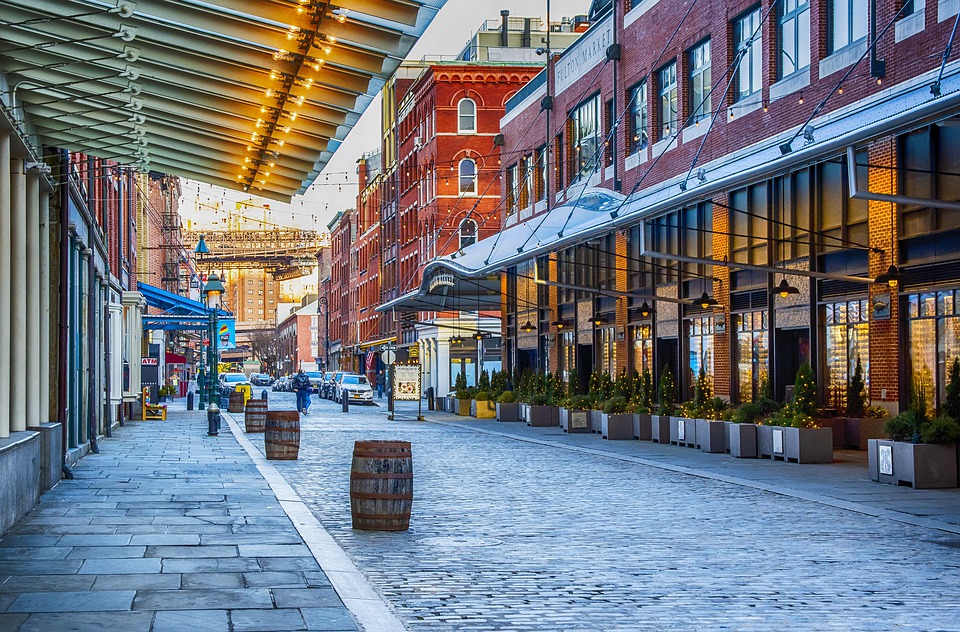 While not exhaustive by any means, this itinerary will show you some of the best that Manhattan has to offer in just 36 hours. From skyline views, to historic walks, we hope this whets your appetite for future visits. And when you do, keep in mind that Context offers a number of private tours from Little Italy to Grand Central.
- by Gwen Hasenauer. Gwen is a Marketing Lead at Context. A longtime New Yorker, she graduated from NYU (with a stint in Madrid) and is on an eternal hunt for the secret(s) to making the best tortilla espanola around.
Want to learn with a true expert? Get a comprehensive view with one of Context's tours, or learn more about your favorite destination or topic with our virtual, live-taught courses and seminars.
Other blog posts you may like: