If ever a city could be described as spectacularly quixotic, Barcelona is it. The Catalan capital is imaginative, eccentric, and complex—much like its culinary culture, to our utmost delight. With temperate Mediterranean weather, vibrant culture, a relaxed Spanish pace, and the promise of endless seafood feasts (we'll take two more orders of those Mediterranean prawns, please) Barcelona is sure to reward the curious—and the hungry.
Despite the city's signature Spanish ease, 36 hours would barely scratch the surface. But, one of the best pieces of travel advice we've ever received (particularly apt counsel for Barca) is this: always assume we'll be going back. And though there's a strong probability that we're biased—neutrality is for the birds—we think the way to make the most of the city is with a mix of self-guided wanders and structured exploration in the form of a PhD or MA-level scholar-guided tour with Context.


Saturday
10 am
Arriving in Barcelona midmorning, we find the coffee shops and corner bars buzzing with locals starting their day with an espresso and tortilla. In a city with such a pleasant and relaxing tempo, the only thing we ever rush to do is drop off our bags so we can begin to saunter through the neighborhood. Refuel with a pincho or bocadillo, then stroll down to Las Ramblas boulevard. This tree-lined pedestrian street meanders all the way from Plaça de Catalunya to the Christopher Columbus Monument at Port Vell. Stop at the Boqueria Market and join locals as they shop for (and haggle over) meats, cheeses, fruits, olives, and candies. Though it's important to keep your bargaining eyes on the prize—and ours are glued to that beautifully dry-cured jamón—don't forget to look up and marvel at the elegant glass and cast-iron ceiling that's kept the market's shoppers dry since 1914. Enjoy tapas and a beer at one (or a couple) of the market's plethora of stalls before starting our first proper afternoon in Barcelona.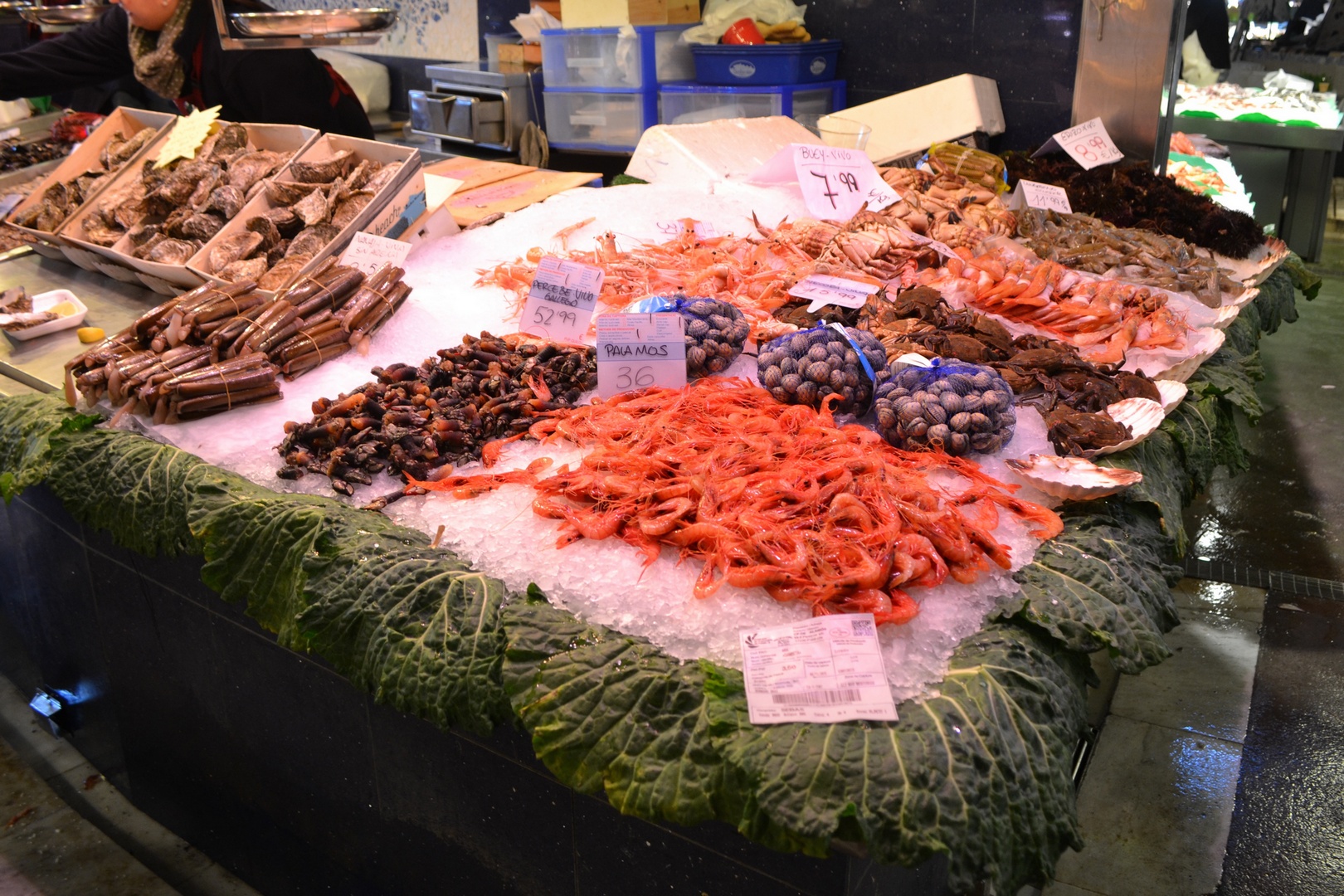 2pm
No trip to Barcelona is complete without visiting La Sagrada Familia, and for good reason. The colossal (and completion-resistant) cathedral has been under construction since 1882, and the eighteen soaring towers in the original design continue their skywards ascent. Completion of the edifice is scheduled to be completed in 2026, the 100th anniversary of the death of Antoni Gaudí—not one to waste a symbolic opportunity, even after his death. The cathedral façades narrate the story of the Nativity and Passion in larger-than-life sculptures, but as we walk through the ornate doors we enter the intensely spiritual world of Gaudí, where—despite its lack of iconography, the interior is nothing short of an ineffable feast for the eyes.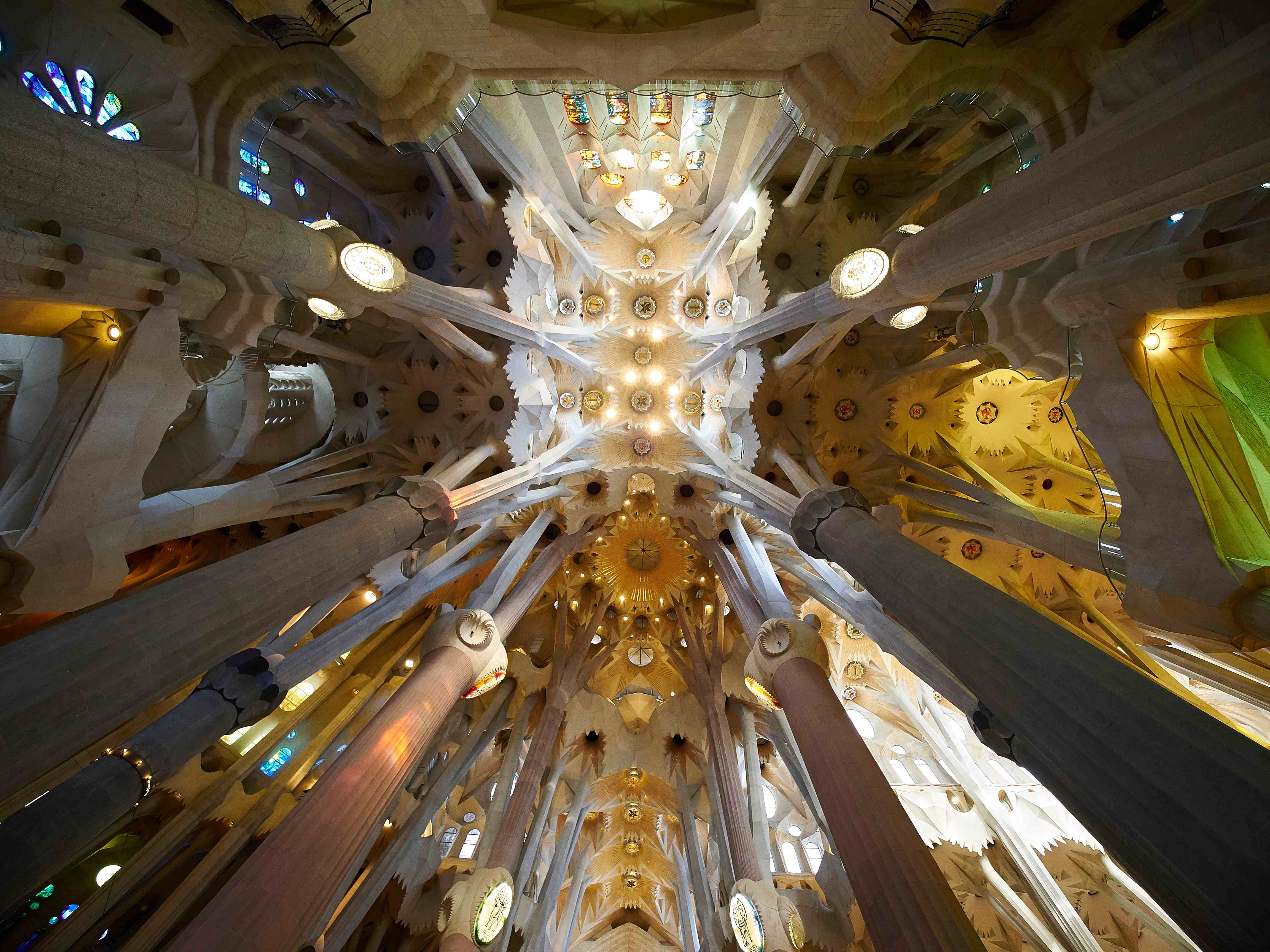 (There's also a lesser known reason to return to this unfinished edifice. Per our guide Zaida, tickets to visit are actually donations to the church, and as such they also absolve us of our sins—in other words, our guilt from those copious amounts of tapas and vino? Absolved!)
4pm
While Gaudí is Barcelona's most beloved (and admittedly outré) architect, he's far from the only visionary who had a hand in shaping the topography of the city. Just a short 10-minute walk from La Sagrada Familia we find the Hospital Sant Pau, designed by the professor and architect Lluís Domènech i Montaner. One of the largest Art Nouveau sites in the world (and one of the most overlooked, given that it sits in the shadow of Gaudí's), the Hospital was built to provide patients with beautiful surroundings to aid in their recovery. The building is open to the public, and its decorated halls provide context for Gaudí's more famous designs as well as being a masterpiece of early modern architecture in their own right.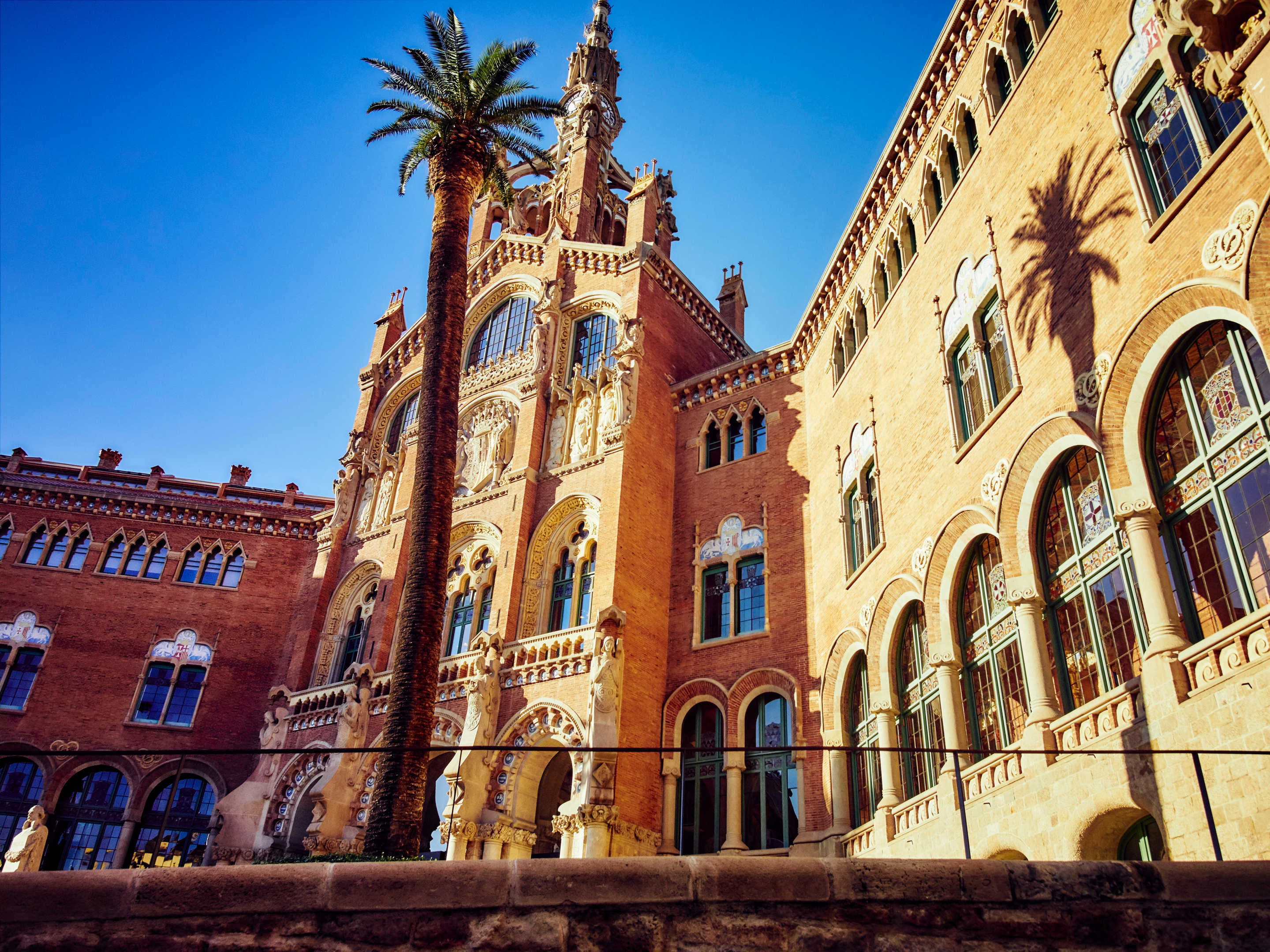 5pm
Spain is synonymous with amazing tapas, but you didn't need us to tell you that. Accompany us on our mouth-watering Tapas Tour in the Poble-Sec neighborhood, where we'll savor some delectable small bites accompanied by sips of smooth vermouth, discussing the Catalan tapas tradition that predates the Andalusians' arrival in the region. Enjoy fresh olives, croquettes, cold meats, cheeses, then visit Quimet i Quimet. This no-frills, standing-room-only bar has some of the best tapas in the city. One that constantly plucks at our heart strings is their montadito, a small open-faced sandwich topped with smoked salmon, Greek yogurt, and truffled honey.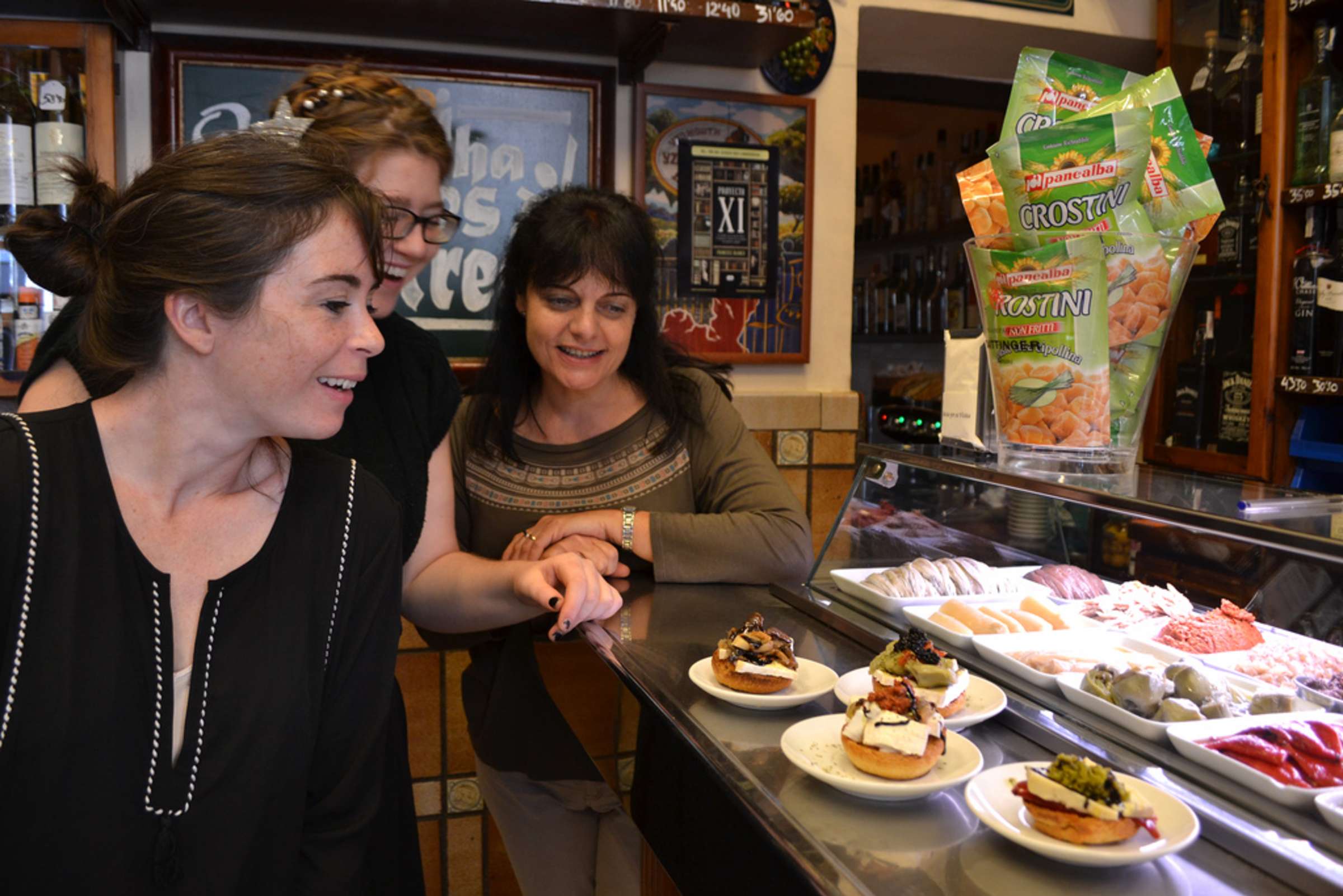 9pm
One never needs an excuse or reason to have more tapas, so we'll head to Casa Xica to be charmed by the atmosphere and the delicious Asian fusion food. Alternatively, we also enjoy the Venetian-style dinners with a twist at Xemei, a cozy restaurant with a curated menu. Try the ceps i ous de reig carpaccio, a Catalan mushroom appetizer, and end the evening with a sip of ratafia, a popular digestif made from tender walnuts and various aromatic plants. Actually, who are we kidding? A digestif marks only the beginning of a soirée of Barcelonan merriment. Music lovers of any kind will enjoy a night of programming at Palau de Musica, an opulent modernista building designed by Domènech i Montaner.


Sunday
10am
After a breakfast of cafe and pa amb tomaquet, we're ready to give Barcelona's architectural patchwork a second look. To continue our learning about Spain's most famous architect, we'll spend our second morning in Barcelona visiting either the underwater world of Casa Batlló, the undulating Casa Milà, and the piercing lines of the nearby Torre Agbar—or we'll make the short trip up Carmel Hill to explore the intricate mosaics (and marvelous Barcelona skyline) of Park Güell. Wander around the gardens and take a look at the sculptures and curving architecture that showcases Gaudí's distinct architectural vision. We could go on and on about the city's architecture—and we will, on our Gaudi Architecture Tour.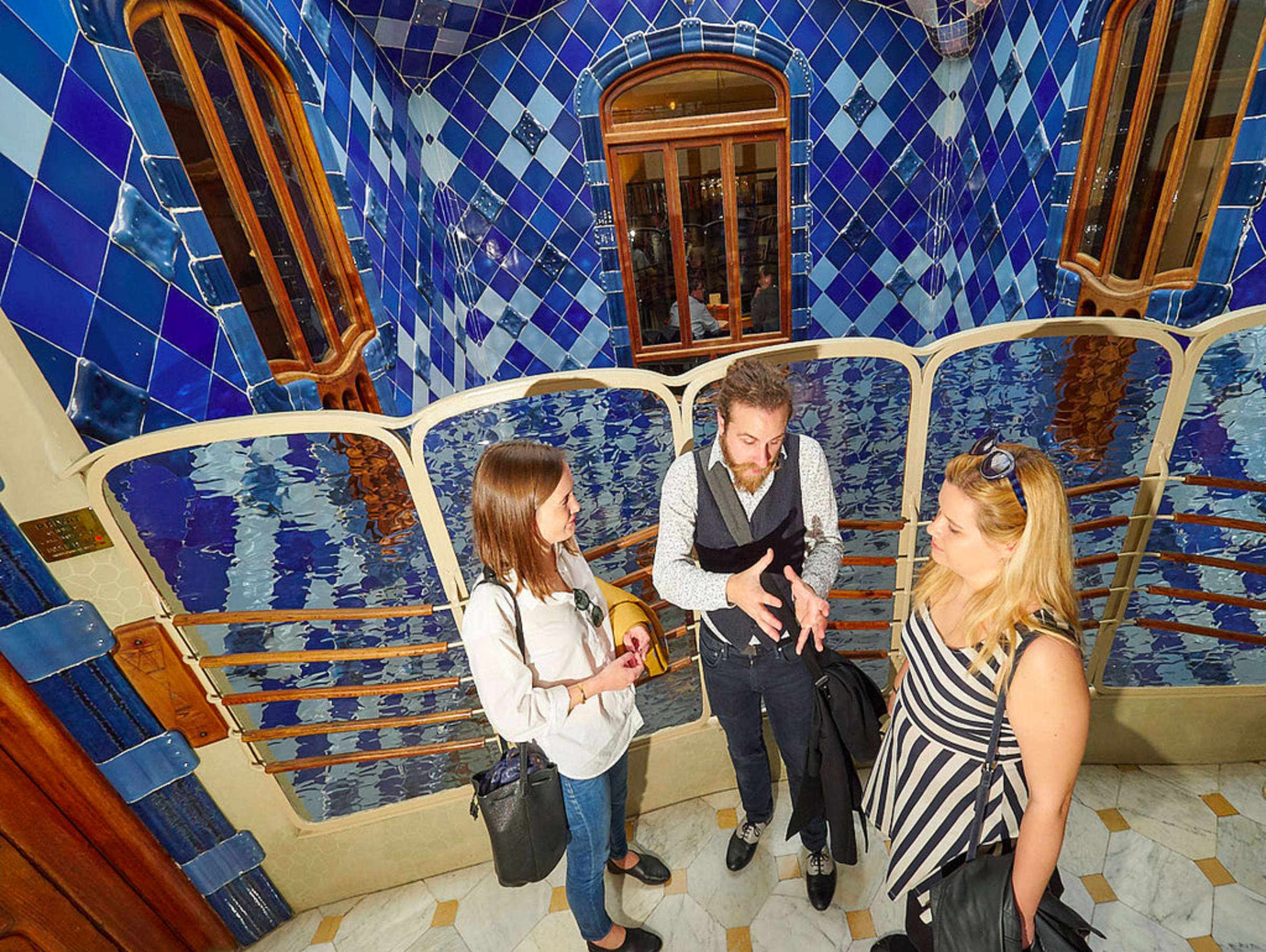 1pm
Head back towards the waterfront to Barcelona's Barri Gòtic and stop for lunch at Pla Restaurant for a taste of contemporary Catalan cuisine in a medieval dining room. The menu features modern spins on traditional local dishes and balances the meat and fried-foods selection with healthier vegetarian dishes. Complemented by a great selection of sherry, bubbly wine, and vermouth, a meal at Pla will truly give us something to repent for (another trip to the Sagrada Familia perhaps?).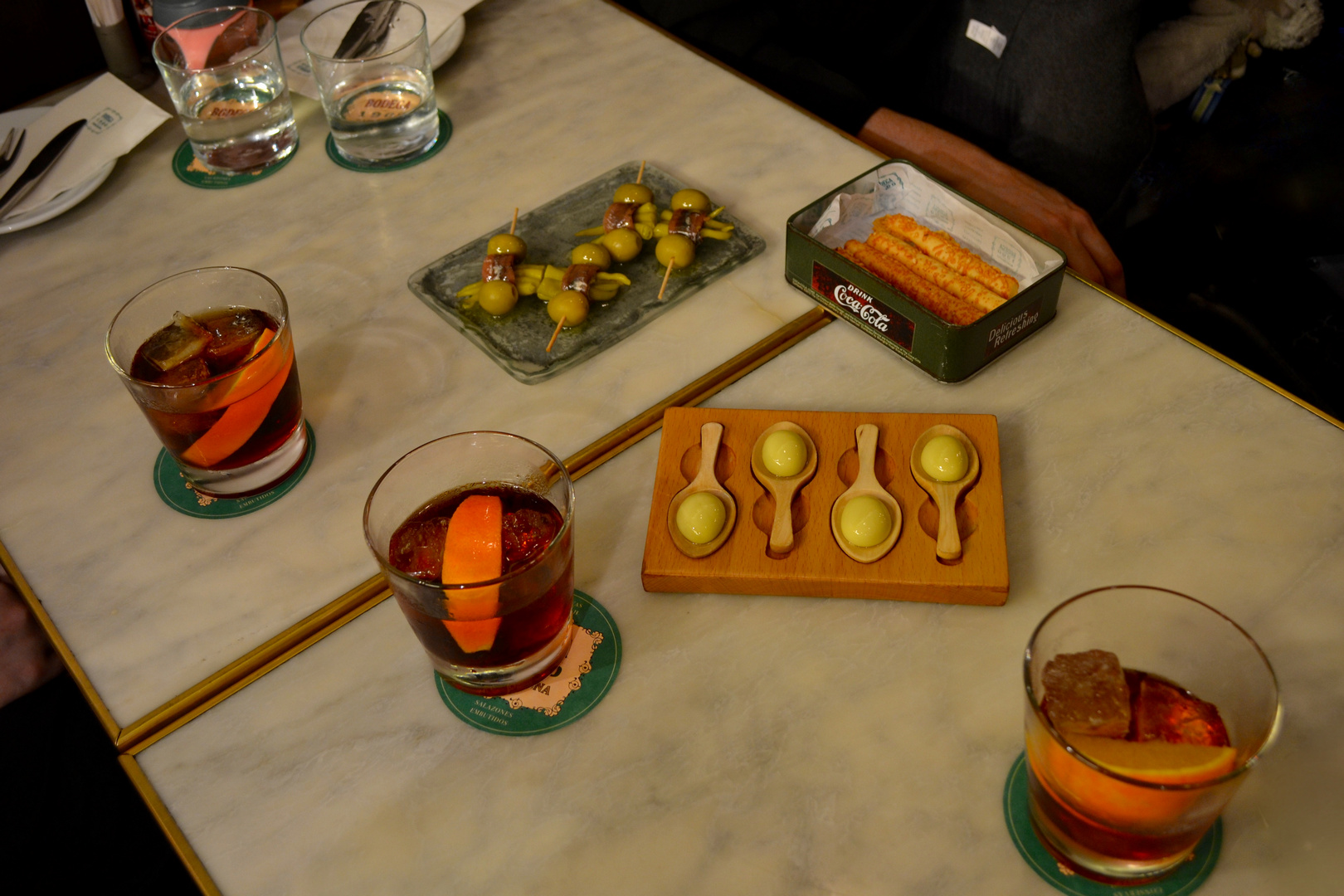 3pm
We'll continue our exploration of the Gothic Quarter, the oldest part of the city, invariably getting lost in the narrow winding streets and the medieval buildings that grew out of the ancient Roman roots of the city. Barcelona isn't most often associated with impressive Gothic cathedrals, but we're always overjoyed by the soaring vaulted ceilings in the Cathedral of the Holy Cross and Saint Eulalia. Near the cathedral, we also like to saunter through El Call, the ancient Jewish neighborhood that was a thriving hub in the middle ages period of religious freedom and economic growth.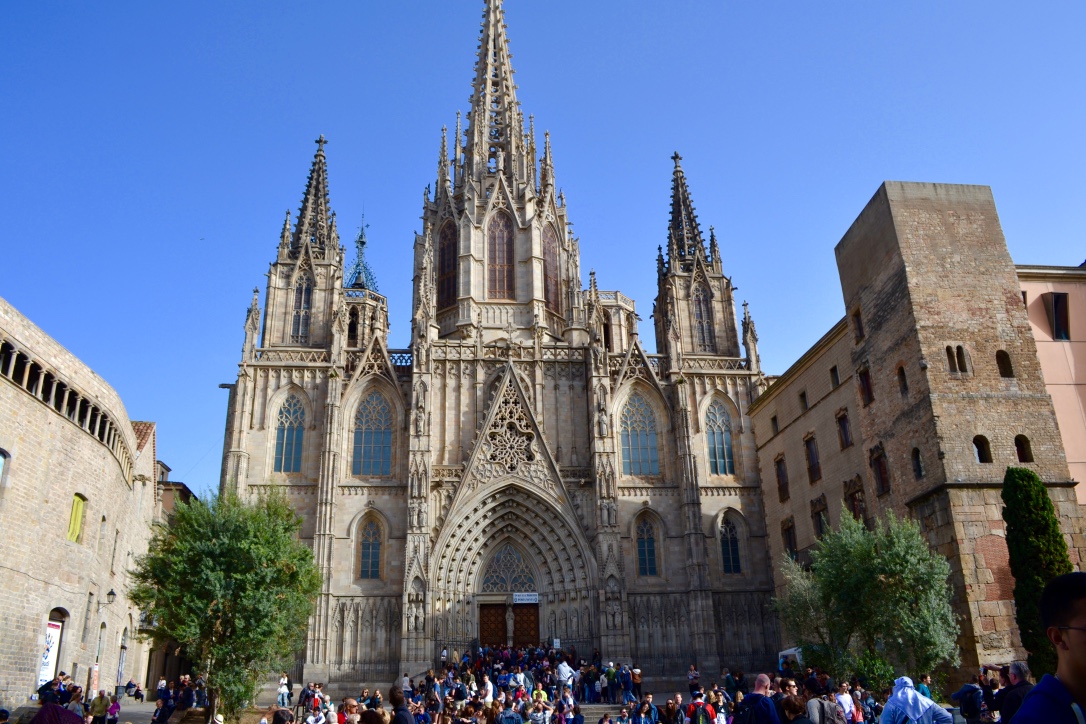 5pm
As the afternoon draws to a close, we'll make our way to the Museo Picasso, a collection specializing in the artist's early works. Though it lacks some of Picasso's better-known endeavors, we find that the museum gives surprising insight into the finesse of the modern master's technique—a quality that's often overlooked. On our Picasso Tour through the museum, we notice, for example, that Picasso could make a charcoal sketch as well as Degas; similarly, his command of painterly technique is comparable to Delacroix's. By exploring his earlier works, we'll learn how Picasso's distinct style developed through his flirtations with Courbet-esque realism, Toulouse-Lautrec-ian figures, and Cézanne-esque landscapes.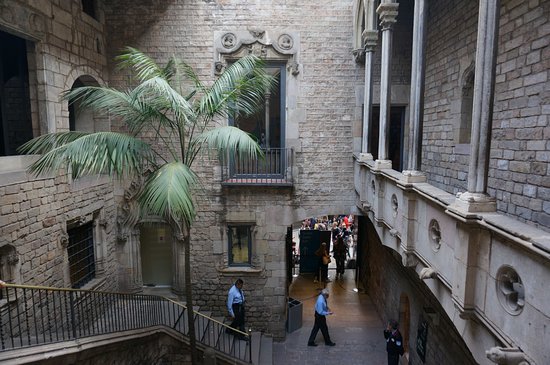 7pm
We like to wrap up our last evening in Barcelona at a rooftop bar on the waterfront, taking in the sights and smells of the Mediterranean while basking in the fabulous views of the skyline. For dinner, we'll sample (i.e., devour) some delicious seafood paella at Xiringuito Escriba. Paella technically originated two hours down the coast in Valencia, but the dish is often claimed as Catalan since Barcelona's chefs and family cooks have been preparing it for centuries.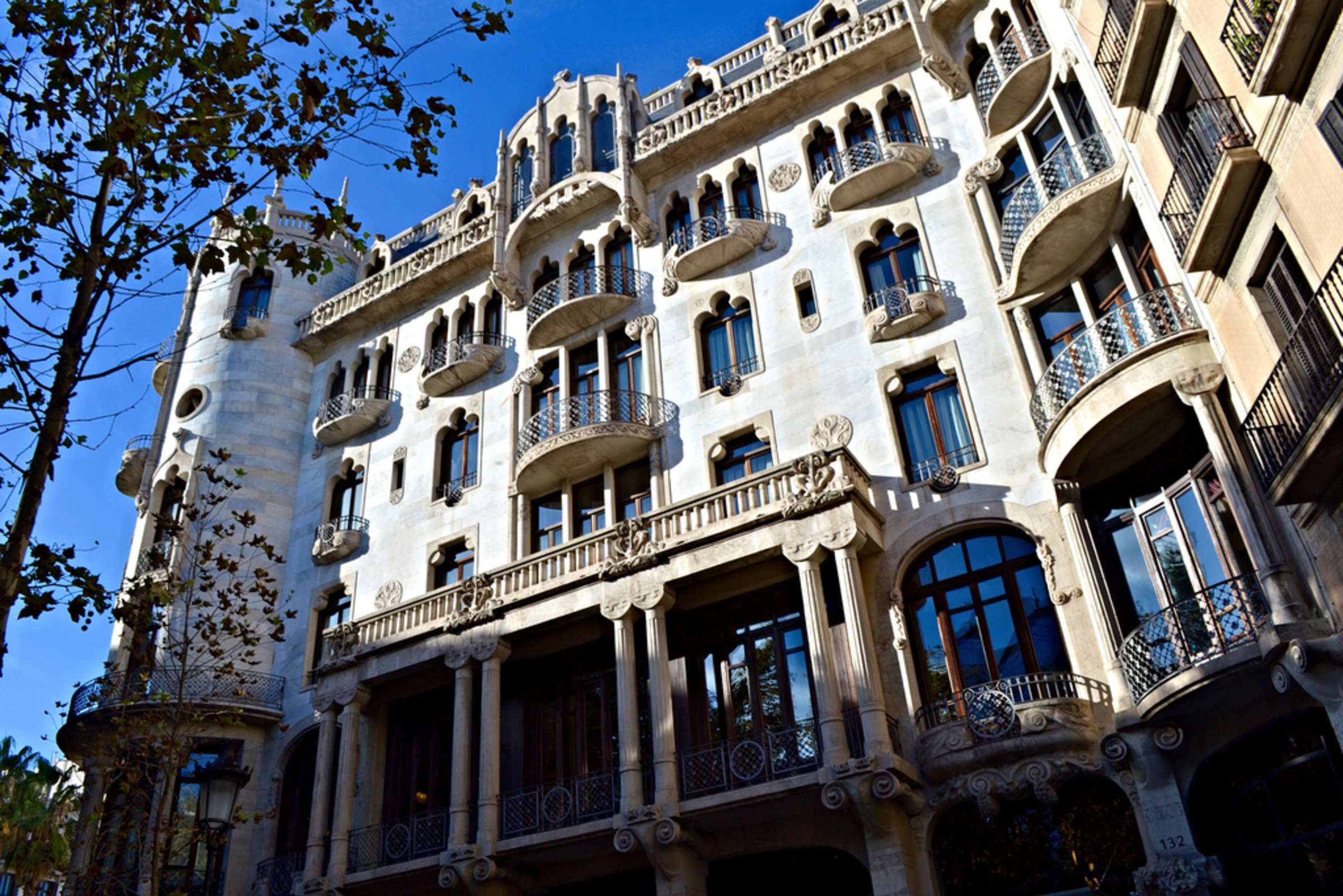 Spending Another Day in Barcelona?
Before the weekend is over—and this happens to us every trip—we'll realize that 36 hours in Barcelona isn't long enough to experience all that the city has to offer: it's always time to leave just as we're getting into the local swing of siestas and vermouth. When we're staying in the city for another day or two, we usually hop the cable car to the top of Monserrat Mountain, strolling through the labyrinth park of Horta. Or, we steel ourselves and enter the eccentric mind of Salvador Dalí through his fantastically surreal Foundation in Figueres ... where we can't help but check our watch to see if it's melting. There's also a plethora of things to see outside the city, and a day trip to Monserrat or Girona with Context is the perfect way to round out a holiday in the Catalan region.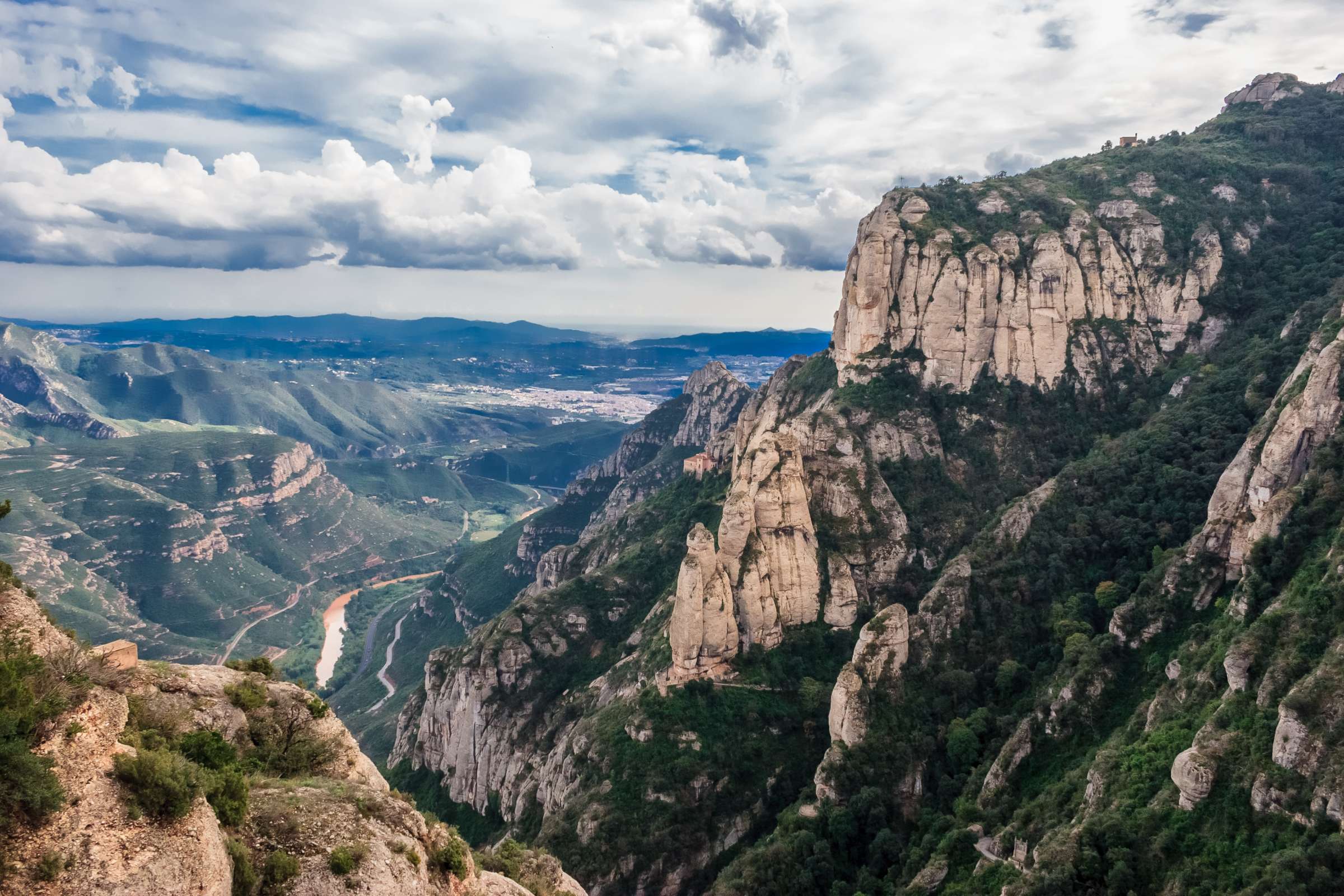 Want to learn with a true expert? Get a comprehensive view with one of Context's tours, or learn more about your favorite destination or topic with our virtual, live-taught courses and seminars.
Other blog posts you may like: