Tour Details
Tour Description
No artist shaped the twentieth century more than Pablo Ruiz y Picasso. Born in 1881 in Malaga, southern Spain, Picasso's immense talent was spotted at a young age and was first fostered under the tutelage of his father, also an artist, when the family moved to Barcelona in 1895. Our in-depth, 3 hour, Barcelona Picasso Tour focuses on these formative years of Picasso's life. Led by a local art historian, our private or small-group tour will visit the Picasso Museum and other key sites related to his time in the city, his first inspirations, and the influence of the bohemian circles in Barcelona at the time.
Barcelona Picasso Tour
We will begin our walk at the Plaça de Catalunya, an important central square where the old city meets the Eixample. From there, we'll make our way into the charming El Born district and learn about where and how Picasso's family first lived upon relocating to Barcelona in 1895. We may also see the famed café Els Quatre Gats ("The Four Cats"), a center for artists and intellectuals at the turn of the century that was frequented by Picasso. We may stroll by Casa Llotja de Mar, the former site of the Academy of Fine Arts, where Picasso studied and his father, José Ruiz y Blasco, taught. While Picasso's father was able to secure him a spot at the Academy, it quickly became a source of tension for the two—it became apparent early on that Picasso would quickly eclipse his father's talents, eventually leading to enough strife for Picasso to adopt his mother's surname. Either way, we will develop an appreciation for the degree to which the city influenced him, be it via the site of his first exhibition, or the brothel that influenced his early landmark work, "Les Demoiselles d'Avignon."
Picasso Museum with an Expert
Armed with an understanding of Picasso's relationship with the city, we'll then head to the Museu Picasso, the Picasso Museum, which holds over 3,800 original works in its permanent collection, chronicling Picasso's entire career. While the exact paintings we visit will vary depending upon the expertise of the expert guide and your interest, your guide will lead you through the collection and temporary exhibit, providing you with a thorough chronology of Picasso's development of an artist from his early days in Barcelona through his major later periods, visiting masterworks like "Science and Charity," "Royan," and the astonishing "Las Meninas," a reinterpretation of the Velazquez painting of the same name.
Take Aways
Our discussion will finish with a focus on Picasso's contemporaries and his lasting influence on the art world. The guide will leave you in the museum to allow for further exploration of the collection on your own or provide recommendations for other sites of interest
FAQ About the Picasso Museum Tour in Barcelona
What kind of pieces might we see at the Picasso museum?
The collection at the Museu Picasso is varied, spanning the artist's entire career. Please be aware that due to having such a vast array of Picasso's work at their disposal, the museum changes around what is on public display frequently.


Is this tour walking-intensive and/or wheelchair accessible?
The tour is fairly walking-intensive and the general route may include narrow sidewalks and cobblestoned streets. Museu Picasso is fully accessible to wheelchairs. Please contact us to discuss in more detail your mobility concerns so that we can best advise.


Is this tour suitable for children?
This walk is not a part of our official family program. That said, we may be able to arrange a visit with a kid-friendly expert. Please contact us.
Where You'll Start
Tour Experts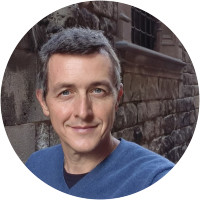 Guille is a cultural guide and lecturer. He was born in Menorca and educated in Mallorca and Barcelona. He holds a bachelor´s degree in Tourism Management, another bachelor´s degree in Humanities, and a Master's degree in Cultural Communication. He's a licensed tour guide of Catalonia & Barcelona, where he's been working since 1997. He gives regular talks, presentations, and virtual tours about Barcelona, Catalonia, Art, and History. He previously worked as a travel agent and tour leader overseas. He's fluent in English, French, Italian, and bilingual Catalan and Spanish. His personal interests are digital gadgets and swing dance.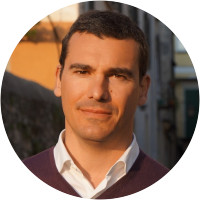 Cayetano has been working in the tourist and hospitality industry in Barcelona, United States and South East Asia for nearly 24 years now and as a freelance tour guide for the last 9. He holds a bachelor´s degree in Art History, another bachelor´s degree in Leisure and Hospitality Management and an MBA. He was born in Barcelona and has lived most of his life here. Cayetano loves his job, his hometown Barcelona and his country Catalonia. He is eager to share his knowledge about Barcelona, culture, history, art and the Mediterranean way of life with visitors coming from all around the world.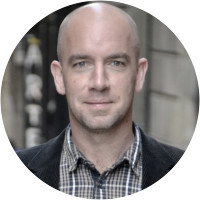 Dan hails from Sheffield in the north of England yet his passion for Barcelona and all things Catalan took shape from an early age - stemming from a high school exchange visit in 1991. Dan went on to study Hispanic Studies at the University of Cardiff, with special emphasis on Catalan language, history and culture. Following a permanently move to Barcelona in 2002, Dan completed a Masters in Development Cooperation, squeezed in whilst indulging his primary passion of searching out the things that make Barcelona tick – both currently and historically. Dan is a licensed tourist guide of Catalonia.
Reviews can only be left by Context customers after they have completed a tour. For more information about our reviews, please see our FAQ.
Our everything Picasso Tour with Dan was outstanding. Dan shared history about the time Picasso spent in Barcelona and the different locations he lived/worked. We also saw the bars he frequented his with his fellow artists. Once inside the museum with the vast Picasso exhibit, Dan shepherded us through each of Picasso's works with history/explanation.He was very knowledgeable explaining the different periods of Picasso's life from when he began his artistic career as a young boy under the tutelage of his father all the way through his lifetime. I would highly recommend this tour with Dan.
Oct. 30, 2022
Dear fellow travelers, If you want an in depth interpretation of places, with time to ask questions, Context Travel is a must. Private, customizable tours by specialist guides—from a sommelier on a tapas & wine tour to a history PhD for Barcelona La Sagrada Familia. You are not part of a crowd. We have enjoyed Context in Rome as well. Time and money well spent!
Oct. 26, 2022
Dan was personable, knowledgeable and so passionate about Picasso. It was a real pleasure to be led through history with Dan as our guide. We would highly recommend Dan as your guide.
Oct. 15, 2022