Tour Details
Tour Description
On this three-hour private or small group Sagrada Família tour, we will visit Gaudí's extraordinary masterpiece the Sagrada Família, and also take in the Hospital de Sant Pau, a nearby modernista complex that's also the largest Art Nouveau site in the world. Accompanied by a local expert, this tour will help us gain a deeper understanding of Barcelona's world-renowned and once controversial Art Nouveau architecture—or as it is referred to in Catalonia, Modernisme.
Private tours are offered daily.
Small group tours are offered on select days during the summer months
Sites Visited
Sagrada Familia
Hospital de Sant Pau
Included
3 hours with a Ph.D. or MA-level guide
Skip-the-line tickets to Sagrada Família
Tickets to Hospital de Sant Pau

Please Note: Our team will pre-purchase timed admission tickets on behalf of your party. However, due to enhanced COVID-19 safety precautions at this venue, there will be a mandatory security line which we must wait in together.
Itinerary Details
Our tour will begin with the expansive Hospital de Sant Pau. This ambitious structure, designed by top architect Lluís Domènech i Montaner in 1930 and covering nine square city blocks, has served as an active hospital until 2009. After five years of intense renovations, the complex has recently reopened to the public and now houses cultural and academic institutions, such as the United Nations University and the Casa Asia. We'll explore this space, learning about the Modernisme movement, architect Montaner, and Barcelona's urban planning and development since the 1930s.
A short ten-minute walk away is Antoni Gaudí's La Sagrada Família. Still incomplete today, more than ninety years after Gaudí's death, this building stands as one of the single most important works of architecture in Europe—a stunning example of Gaudí's genius (or madness), and the enduring power of his work and vision in Barcelona. After taking on the project in 1883, Gaudí­ worked on the Sagrada Família until his untimely death in 1926. Our exploration of the basilica, and all of its wondrous interiors, will illustrate its symbolism, aesthetics, design, and how it connected with the Modernisme movement as a whole. By the end of our Sagrada Família tour, we will emerge with a tangible understanding of these two inspired works and recognize their importance in the history of modernist art and architecture, as well as their ongoing significance to the city.
FAQ
Does the tour include the interior of the Sagrada Família?
Yes. We will have an in-depth visit to both the interior and exterior of Gaudí's incredible masterpiece.
Is this tour wheelchair accessible?
The Hospital de Sant Pau is fully accessible and offers wheelchairs for rent. Sagrada Família is wheelchair accessible as well. The distance between the two venues is 1 kilometer (just over a half mile, approximately a 15 minute walk), and the surfaces are flat and paved.
Is this tour appropriate for children?
For young children (ages 3-12), we recommend our shorter
Gaudí Tour for Kids
tour, which is led by experts specially trained in educating children.
Does this include the Towers at Sagrada Familia?
The tickets we secure for this tour do not include the towers. Your guide may be able to assist you with upgrading your tickets on the day of the tour so you can climb one of the towers after, pending availability. The towers involve climbing a lot of stairs and are often very crowded so it isn't an experience that we recommend. Please feel free to contact us for advice and further suggestions.
There are 9 in my group but your website won't allow me to include more than 8 participants. Can't you make an exception?
The sites we visit on the tour require special reservations for larger groups. Please contact us for information on pricing and availability in this case.
Where You'll Start
Tour Experts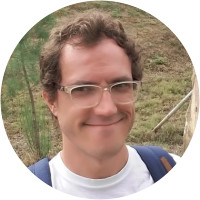 Alex Rodriguez Suarez is a native of Barcelona, where he read history at the Universitat Autonoma. In 2006 he obtained his guiding license and began leading tours at the Palau Montaner and the Hospital of St Pau. In 2014 he completed his Ph.D. in Byzantine history at King's College London. During his time in London, Alex also led tours for Context at the National Portrait Gallery and the British Museum. He has also studied in Greece and conducted research in Turkey. His interests include art and architecture and he loves visiting archaeological sites all over the world.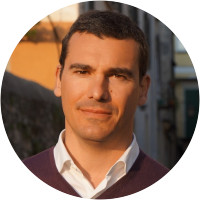 Cayetano has been working in the tourist and hospitality industry in Barcelona, United States and South East Asia for nearly 24 years now and as a freelance tour guide for the last 9. He holds a bachelor´s degree in Art History, another bachelor´s degree in Leisure and Hospitality Management and an MBA. He was born in Barcelona and has lived most of his life here. Cayetano loves his job, his hometown Barcelona and his country Catalonia. He is eager to share his knowledge about Barcelona, culture, history, art and the Mediterranean way of life with visitors coming from all around the world.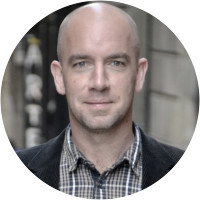 Dan hails from Sheffield in the north of England yet his passion for Barcelona and all things Catalan took shape from an early age - stemming from a high school exchange visit in 1991. Dan went on to study Hispanic Studies at the University of Cardiff, with special emphasis on Catalan language, history and culture. Following a permanently move to Barcelona in 2002, Dan completed a Masters in Development Cooperation, squeezed in whilst indulging his primary passion of searching out the things that make Barcelona tick – both currently and historically. Dan is a licensed tourist guide of Catalonia.
Reviews can only be left by Context customers after they have completed a tour. For more information about our reviews, please see our FAQ.
This is our fourth tour with scala Reale/context. As always, Vanessa, our guide, was knowledgeable and informative and maximized the use of our time. The tour subject was incredible and worth every cent.
May. 9, 2023
Olga did a wonderful job explaining modernista design, architectural details, and information specific to Sant Pau and Sagrada. She answered all our questions and took good care of the group, especially the gentleman who was disabled. I wish we'd spent less time at the hospital and more time at Sagrada. However, I appreciate that since a couple was late and took longer to walk, she was willing to extend the time a bit.
May. 8, 2023
By far, and without hesitation, the best tour I have ever experienced. Olga's personality, passion and professionalism was outstanding and made our experience one that we will never forget. We are looking forward to a return in 2030 when the Sagrada Familia is completed.
May. 8, 2023
Context Experts in Barcelona
Get to know one of the experts leading this tour