Tour Details
Tour Description
Antoni Gaudí is one of the world's best known architects, and his fantastical work, scattered around Barcelona and Catalonia, is unparalleled in terms of uniqueness and wonder. During this full-day Gaudí private tour, we'll introduce his most recognized buildings, including his magnum opus, La Sagrada Família, as well as the imaginative work of his contemporaries. We'll examine the tenets of the architectural movement these 20th-century luminaries formed—Catalan Modernisme—understanding how it is representative of a proud national identity. Finally, we'll have a sense of how Barcelona's urban development ushered in the city we know today.

Please note: Tickets for the Sagrada Familia are currently very limited and hard to secure. We kindly ask for your flexibility when booking this tour, as we'll do our best to secure these tickets for you. Thank you!
"[Our guide] gave us such insight into Modernisme architecture as a whole, and Gaudí particularly. She had details about his life, his mood, his family, and how his clients and his city viewed his work. Her explanations of Barcelona's expansion and the decorative themes of Modernisme helped us understand this exuberant school of architecture, and how it fits with Barcelona's history. Highly recommended."
Experience Gaudí­'s Barcelona
We'll begin in Barcelona's Eixample (Catalan for enlargement) district, introducing the history of Barcelona and the mid-19th-century expansion of the city under urban planner Ildefons Cerda. This expansion paved the way for new construction and new ideas, and presented an opportunity for the forward thinking architects of Gaudí's generation. With this in mind, we'll walk through the district, admiring asymmetrical and seemingly undulating façades and peaking into sumptuous interiors. Eventually, we'll reach Gaudí's masterwork, Casa Batlló, on the Block of Discord. Touring the interior of this elaborately tiled building, a former mansion constructed to resemble a dragon, we'll imagine the experience of living inside such an extraordinary space and the start of the next generation of great architects.
La Sagrada Família
After a break for lunch (at own expense), we'll move on to the crown jewel of Gaudí's career: the Basílica i Temple Expiatori de la Sagrada Família. Though originally conceived by a different architect, Gaudí took over the project in 1883, infusing it with his whimsical style. Construction continued after his death in 1926, and still continues to this day. We'll take in the intricately sculpted exterior, discussing Gaudí's religious zeal and chosen symbols, before entering the ethereal sanctuary. We'll admire the genius behind every detail of Gaudí's design, down to the way his monumental columns resemble trees and a thick forest canopy.
Park Güell Tour
Following our visit to la Sagrada Família, we'll jump in a taxi to the airy neighborhood of La Salut, where we'll tour the sprawling Park Güell, another of Gaudí's most lauded creations. The park takes its name from Eusebi Güell, one of Barcelona's most successful entrepreneurs and Gaudí's friend and benefactor. They developed the park together, wanting to create an innovative community and housing development the likes of which had never been seen in Barcelona. Though the idea was not ultimately successful, Gaudí himself purchased one of the residences, living there until his death. The rest of the park became a municipal garden, from which you can take in expansive views of the city and the sea from its gingerbread house-like vistas. We'll wander the hidden enclaves and tiled outlooks before leaving you to explore the rest of the park on your own.
Gaudí with an Expert
By the end of our private full day Gaudí tour, we'll have an understanding of the significance of the brilliance of Gaudí on Barcelona and Catalan identity as a whole. This tour is led by a local expert in art and architecture, as well as in Gaudí's life and works.


FAQ About our Full Day Private Gaudí Tour

What is a private tour?
Our private tours are limited exclusively to travelers in your party. They are designed to provide a learning experience that is completely tailored to you and your fellow travelers. Private tours give you more flexibility with scheduling (you decide when the walk best fits in your trip), the ability to tailor your itinerary (we'll work to match the itinerary to the interests and dynamics of your group), and more personalized time with your guide. Interested in a small group, half-day Gaudí tour instead? See our
Gaudí in Barcelona
tour.
What sites does this tour include?
The tour will include visits to La Sagrada Família, Park Güell, and Casa Batlló, three of Gaudí's most iconic works. Your guide may also include other works by Gaudí and his contemporaries.


Will we visit the Gaudí House Museum while inside Park Güell?
This tour does not include the Gaudí House Museum.


Does this tour include skip-the-line tickets?
Yes, we provide skip-the-line tickets for Casa Batlló, Sagrada Família, and Park Güell.


What about lunch?
We will make time for lunch during the tour! Note, the cost of lunch is not included.


Can I join a small group version of this tour?
At this time, the tour is offered only privately. You are welcome to join small group versions of the shorter
Gaudí in Barcelona tour
and
Sagrada Família tour
.
What if I want to learn more about Catalan culture and identity?

Those who want to learn more about Catalan national identity may enjoy our
Catalan Independence Tour
.

Is this tour walking intensive, and/or wheelchair accessible?
We do cover extensive territory on this tour. The interior of Casa Batlló is wheelchair-accessible, and there are also chairs onsite for rental. Sagrada Família is wheelchair accessible, however it is still under construction which means that the constant changes may affect mobility at times. People with reduced mobility may have difficulty navigating Park Güell. Please contact us with any questions, we would be happy to advise if this tour will be comfortable for you.


Is this tour appropriate for children?
For young children (ages 3-12) we recommend our shorter
Gaudí for Families
tour, which is led by experts specially trained in educating children.
Where You'll Start
Tour Experts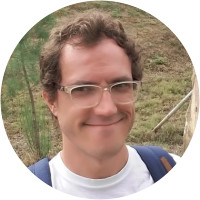 Alex Rodriguez Suarez is a native of Barcelona, where he read history at the Universitat Autonoma. In 2006 he obtained his guiding license and began leading tours at the Palau Montaner and the Hospital of St Pau. In 2014 he completed his Ph.D. in Byzantine history at King's College London. During his time in London, Alex also led tours for Context at the National Portrait Gallery and the British Museum. He has also studied in Greece and conducted research in Turkey. His interests include art and architecture and he loves visiting archaeological sites all over the world.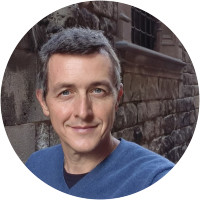 Guille is a cultural guide and lecturer. He was born in Menorca and educated in Mallorca and Barcelona. He holds a bachelor´s degree in Tourism Management, another bachelor´s degree in Humanities, and a Master's degree in Cultural Communication. He's a licensed tour guide of Catalonia & Barcelona, where he's been working since 1997. He gives regular talks, presentations, and virtual tours about Barcelona, Catalonia, Art, and History. He previously worked as a travel agent and tour leader overseas. He's fluent in English, French, Italian, and bilingual Catalan and Spanish. His personal interests are digital gadgets and swing dance.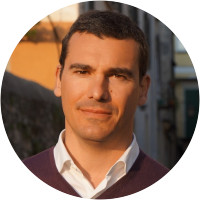 Cayetano has been working in the tourist and hospitality industry in Barcelona, United States and South East Asia for nearly 24 years now and as a freelance tour guide for the last 9. He holds a bachelor´s degree in Art History, another bachelor´s degree in Leisure and Hospitality Management and an MBA. He was born in Barcelona and has lived most of his life here. Cayetano loves his job, his hometown Barcelona and his country Catalonia. He is eager to share his knowledge about Barcelona, culture, history, art and the Mediterranean way of life with visitors coming from all around the world.
Reviews can only be left by Context customers after they have completed a tour. For more information about our reviews, please see our FAQ.
You perfectly paired Alex's specific education and expertise with the Gaudi tour, and it was wonderful!
Dec. 21, 2022
Alex was just great. He is so knowledgeable and taught us a lot. The foundation he provided at the beginning allowed him to build on our understanding as the day went on. Nice guy as well.
Oct. 16, 2022
Guillem was a fantastic tour guide. He took time to give us an overview of the day and the area we would be seeing, which provided context for the detailed information he provided during the day. Great personality and very adaptable.
Oct. 2, 2022