Tour Details
Tour Description
Walking down the street in Barcelona is like taking a trip into another world. Balconies fashioned like grinning skulls, roofs following the curve of a dragon's back, façades patterned with the undulating imprint of waves on sand—Antoni Gaudí's imaginative architectural creations continue to capture the minds of Barcelona residents and visitors alike. Gaudí and his contemporaries worked to create buildings that are at once innovative and seemingly magical, unlike anything that had ever been produced at the time and which continue to draw attention today. Our 2.5 hour Gaudí Tour for Kids, led by a family-friendly architect or art historian, will introduce children to these famous architects' work and Catalan Modernisme in a digestible way, providing age-appropriate tools for understanding appreciating the art of modernista architecture and urban planning.


Barcelona Architecture Tour for Kids
We'll begin our exploration of modernista architecture by talking a bit about the new Eixample neighborhood of Barcelona, where most of the buildings are concentrated. As the city began to outgrow the already cramped Gothic Quarter, Barcelona city planners sought to create a new neighborhood marked by new avenues, and an innovative architectural style which would set Barcelona apart from the rest of Spain. Why might the people of Barcelona have wanted to build this new district? And why in this innovative fashion? We'll find the answers to these questions through interactive activities facilitated by our guide. Comparing plans of the medieval Gothic Quarter with those of the Eixample, we'll consider the differences between the narrow, twisted streets of the former and the wide, straight boulevards of the latter.


Looking for more family-friendly tours in Barcelona? Try our Barcelona for Kids Tour of the Gothic Quarter.
Casa Batlló with Kids
Arriving at the Block of Discord, a rare instance of adjacent modernista buildings, we'll identify again this movement's special motifs, pondering how they appear different from architect to architect. Can we spot what Gaudí liked, versus his friend Lluís Domènech i Montaner? Entering Gaudí's Casa Batlló together, we'll experience first-hand what it's like to be inside one of these magnificent buildings! In the attic, we'll stare up at the rafters—modeled after a rib cage—and wonder if we've been swallowed whole by a giant snake—or a dragon! In fact, the building was built to resemble a dragon, and we'll introduce the legend that inspired Gaudí to build this way. Throughout our visit, which includes time on the roof and an opportunity to see the whole of Barcelona, we'll imagine what it might have been like to live in such a strange apartment, comparing and contrasting Gaudí's vision with our own homes.


Experience Gaudí's Architecture as a Family
Moving on to Casa Milà (La Pedrera), we will have an opportunity to see a shining example of modernista architecture. Commissioned in 1906 by one of Barcelona's wealthy families, the Casa Milà served as Gaudí's playground for the next six years. From conflicts with the city over the building to the Milà family's doubts about the bold design, the building was one of Gaudí's more controversial projects. As our eyes explore the exterior, we will learn the the facets of Modernisme, doing some close-looking at the materials used, the curved, wavy shapes and natural motifs found.
Take Aways
As our walk comes to a close, we'll allow our imaginations to run wild by reflecting on our own modernista visions. How would you build your modernista house? We'll come away with a greater understanding of Modernisme and a newfound appreciation for avant-garde architectural risks.


Notes About the Gaudí Tour for Kids Tour
Please note that this walk does
not
include Gaudí's Parc Güell or Sagrada Familia. If you are interested in viewing the latter site with us, you may enjoy our
Sagrada Familia Tour
, intended for adults.
In addition to our
family program
tours, we may be able to adapt certain other tours to the needs of families, though please note such adaptations would not incorporate special activities. Please contact us for more details.
Where You'll Start
Tour Experts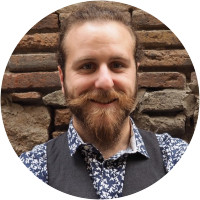 A native of Barcelona, Biel has a degree in Art History from the University of Barcelona, where he wrote his thesis on Catalan artists. He is active in the Barcelona art scene, and as a Catalan, he has tremendous knowledge of the region's history and culture.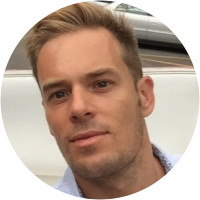 Bernat is a native Catalan architect who specializes in the preservation and rehabilitation of old houses and buildings. He obtained his degree at the Barcelona School of Architecture and was an exchange student at the University of Texas. Possessing a deep understanding of architecture and the cultural forces that drive it, Bernat is a true native and lover of Barcelona and her built environment. He recently restored a 19th century textile factory built by Gustavino's Company in Vilassar de Dalt, and is now working on a project for a residential building in the historic center of Mataró.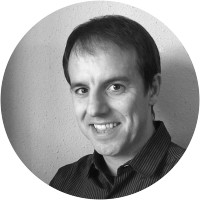 Born in Barcelona, Jaume has loved walking through the city since he was very young. Discovering the most charming and unique places in his city, he found his passion and went on to earn a degree in architecture. He complemented his studies by participating in exchange programs at universities in Scotland and the United States. It was during these exchanges that he discovered another of his great passions: sharing his knowledge and learning from new cultures. After few years of working as a freelance architect, now he relishes the opportunity to lead walks as a Context docent.
Reviews can only be left by Context customers after they have completed a tour. For more information about our reviews, please see our FAQ.
Jaume was super knowledgeable and excellent in connecting with the kids. Patient and efficient. He needs to remember that people can't stand in the sun while he explains things and that the point of the visit is Gaudi' and not Barcelona urban planning.
Aug. 15, 2022
Montse was so incredibly engaging, not just for the kids, but also for us, the parents! She is so knowledgeable about Barcelona history. She transported us back to 17th and 18th century Spain. It was truly and wonderful experience and one we will not forget!
Aug. 14, 2022
Biel was fantastic he got down on my son's level as he spoke directly to him and answered his questions.
Mar. 17, 2020