Tour Details
Tour Description
Hidden in dark corners of the Gothic Quarter, or sleeping in the upscale apartments of the Eixample, Barcelona's most illustrious inhabitants watch silently as tourists and natives walk the city's streets. But of whom do we speak, exactly? Dragons of course! Barcelona is home to the largest population of dragons in Europe. Carved out of stone, pieced together with bright tiles, or forged in a hot fire and beaten into shape on an anvil, these creatures guard ancient and modern façades all over the city. Our 2-hr Barcelona for kids tour provides an orientation to the Gothic Quarter through an interactive "hunt" for the city's most iconic symbol, along the way revealing the history—both legendary and real—of the Catalan capital.
How to See Barcelona with Kids
Strap on your armor and grab your spear, as we head out into the streets of the Gothic Quarter in search of Barcelona's dragons. As we take to the streets, our guide will be our guide, as we seek out these creatures, often hidden in plain sight. Along the way, we will stop by some of the area's most important monuments, tracing the Gothic Quarter's history while discovering the city's special relationship with dragons. Strolling La Rambla, Barcelona's main pedestrian thoroughfare, we will admire the rich diversity of architecture on display, learning about the myths, legends, and yes, dragons that are associated with each of them.


"[Our guide] was amazing! Before retiring, I was the principal of a private school in Washington, D.C., and I thought to myself that he is exactly the kind of teacher I would have jumped at the chance to hire...really an incredible experience."
Experience Barcelona as a Family
The walk serves as an introduction to the bustling Gothic Quarter and provides an overview of some of Barcelona's distinctive architecture especially designed for kids. Material from the Gothic period to the early 20th century will be covered with a kid-friendly expert guide. Depending on the age of the children, topics and difficulty will vary. The goal of this Barcelona tour for kids is to encourage active learning and fun while introducing children to Barcelona's history and architecture.
In addition to our kid-friendly tours, we may be able to adapt certain other tours to the needs of families, though please note such adaptations would not incorporate special activities. Please contact us for more details.


FAQ About the Barcelona Tour for Kids
My children are in their early to mid-teens. Is this walk appropriate for them?
Our family tours are primarily designed for children under the age of 13, and this one in particular is ideal for young kids. For teens we would recommend our private adult
Gothic Quarter
tour, the content for which can be adapted to an age-appropriate level.
Is this tour wheelchair accessible? The general route may include narrow sidewalks and cobblestoned streets; please contact us to discuss in more detail any mobility concerns so that we can best advise. We are always happy to discuss possible adjustments to the tour for clients with mobility concerns.
Where You'll Start
Tour Experts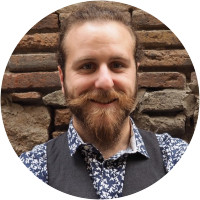 A native of Barcelona, Biel has a degree in Art History from the University of Barcelona, where he wrote his thesis on Catalan artists. He is active in the Barcelona art scene, and as a Catalan, he has tremendous knowledge of the region's history and culture.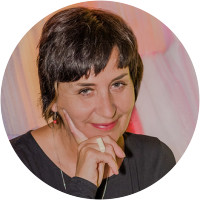 Originally from Australia, Suzanne has lived in Barcelona for nearly twenty years. With a background in fashion and a love of design and interiors, she quickly immersed herself in the city's rich visual culture, writing for design and architecture magazines such as Wallpaper*, Dwell, Frame, Surface, and others. She currently works part time as a media consultant for a local communications agency specializing in design, art, and architecture.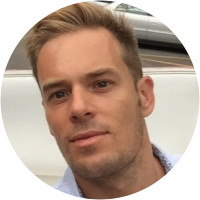 Bernat is a native Catalan architect who specializes in the preservation and rehabilitation of old houses and buildings. He obtained his degree at the Barcelona School of Architecture and was an exchange student at the University of Texas. Possessing a deep understanding of architecture and the cultural forces that drive it, Bernat is a true native and lover of Barcelona and her built environment. He recently restored a 19th century textile factory built by Gustavino's Company in Vilassar de Dalt, and is now working on a project for a residential building in the historic center of Mataró.
Reviews can only be left by Context customers after they have completed a tour. For more information about our reviews, please see our FAQ.
In all of our travels, this was the best tour we have ever done! Biel was FANTASTIC! He was so excited to teach and explore with us. He was wonderful with our 2 boys, stopping to answer their questions and igniting their curiosity. Biel was professional, enthusiastic and great company. He is an example of what a guide should strive for. Highly, highly recommend.
Jun. 3, 2022
Cornel was amazing! He tailored the tour to fit my daughter's attention span (4 yo - so it is short!). We learned a lot and are grateful for arranging this tour!
Feb. 12, 2020
Ines was fantastic. We all loved the tour, and the information and history she provided gave good "context" for so many other things we saw while in Barcelona! Thank you Ines!
Sep. 3, 2019