Amsterdam's lovely canals, strong artistic heritage, bustling markets, cycling culture, and friendly, laid-back atmosphere make for a fun and relaxing getaway. The picturesque capital of the Netherlands has evolved from a commercial stronghold in the 17th century to one of Europe's most popular cultural capitals. 36 hours in Amsterdam is just enough time to get a feel for the city's varied charms.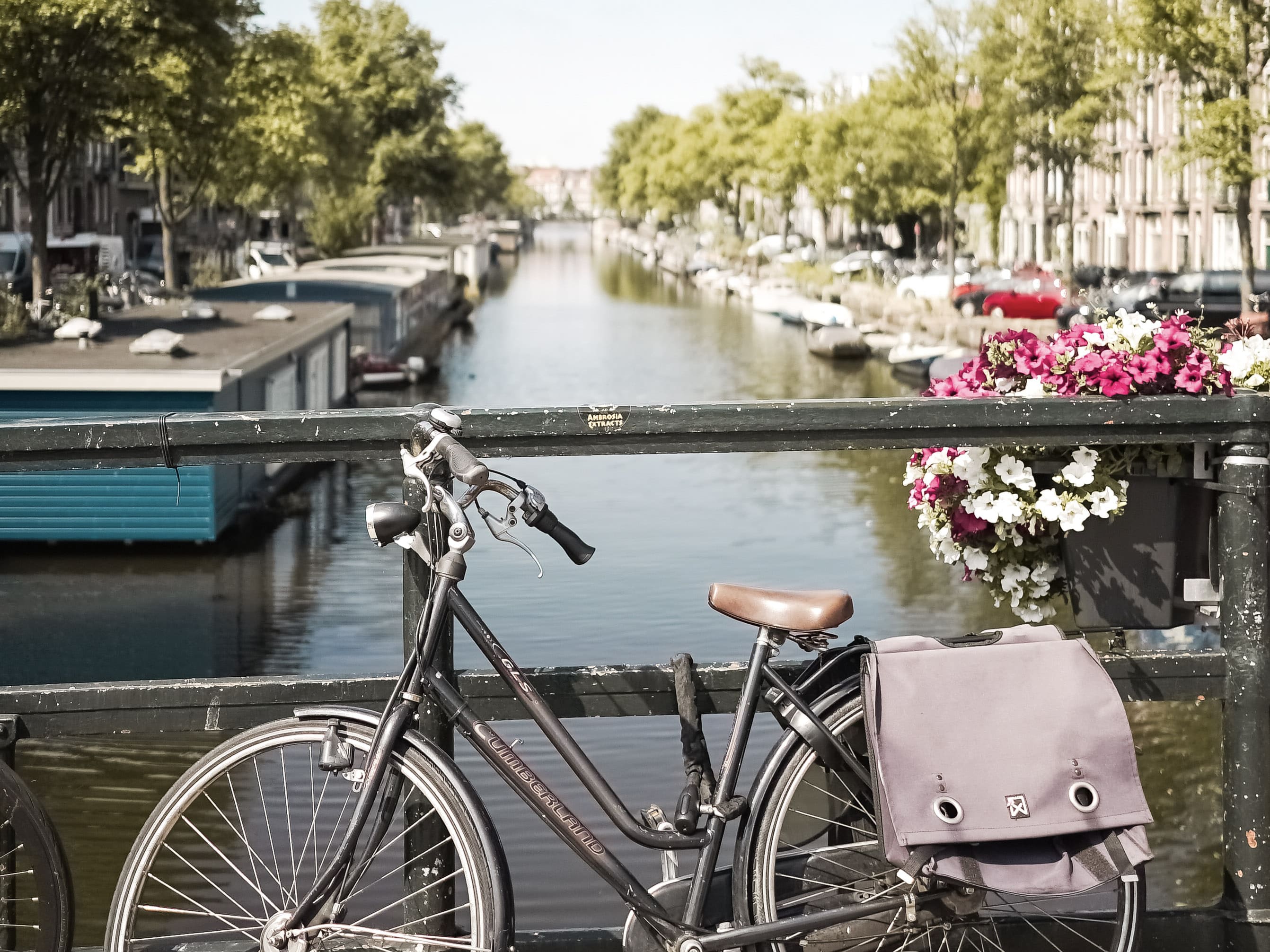 How to Spend 36 Hours in Amsterdam
Day 1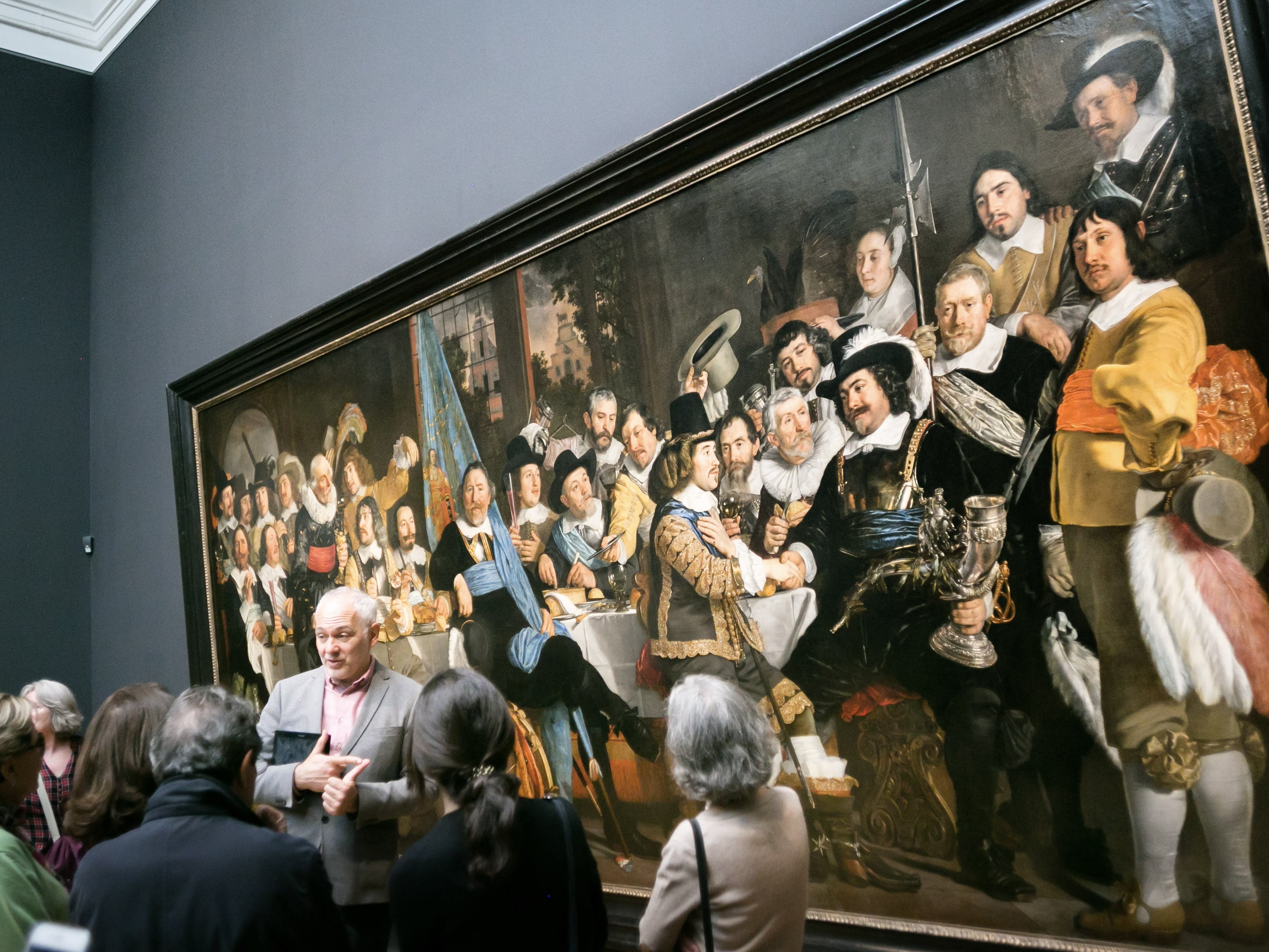 Museumplein
Start your 36 hours in Amsterdam at Museumplein (Museum Square), home to some of the Netherlands' most famous museums, which will take a few hours to explore. While most people will head directly to the Van Gogh Museum, we recommend going to the Stedelijk instead. The crowds are lighter, and the diverse collection of modern and contemporary art is definitely worth a look.
Just a short walk away, also in Museumplein, head to the Rijksmuseum, which exhibits the work of Dutch artists. It is particularly known for its wonderful collection of Dutch Golden Age paintings by artists including Rembrandt and Vermeer. Art lovers should consider our Rijksmuseum Tour: Crash Course with an art historian.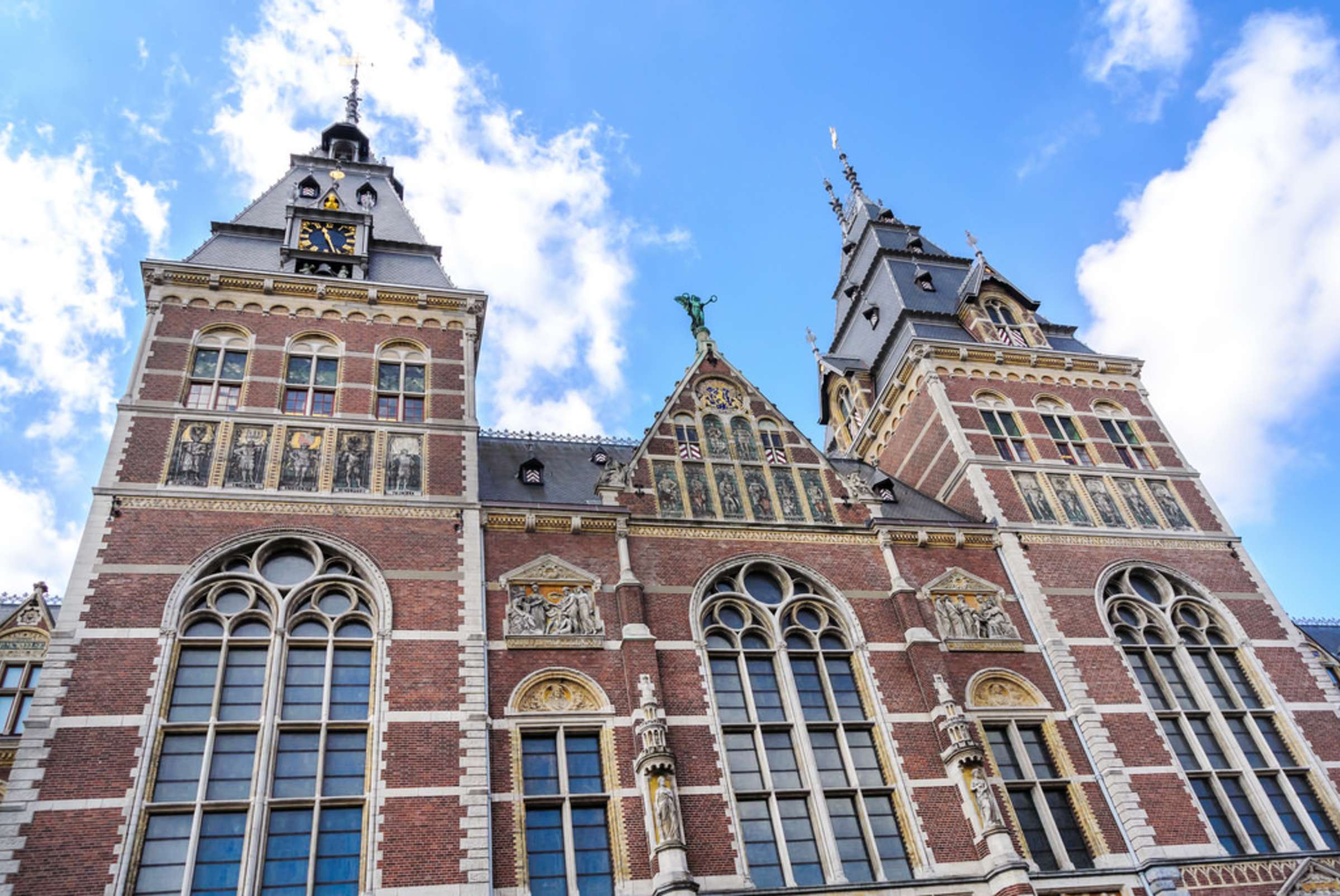 Another popular stop in Museumplein, depending on your interests, is the Van Gogh Museum, sitting between the Rijksmuseum and the Stedelijk. Dedicated to the works of the world-famous painter, the museum is the most visited in the Netherlands, and therefore does come with crowds. Those willing to brave them can dive deep into the life and works of the painter with our private or small group crash course.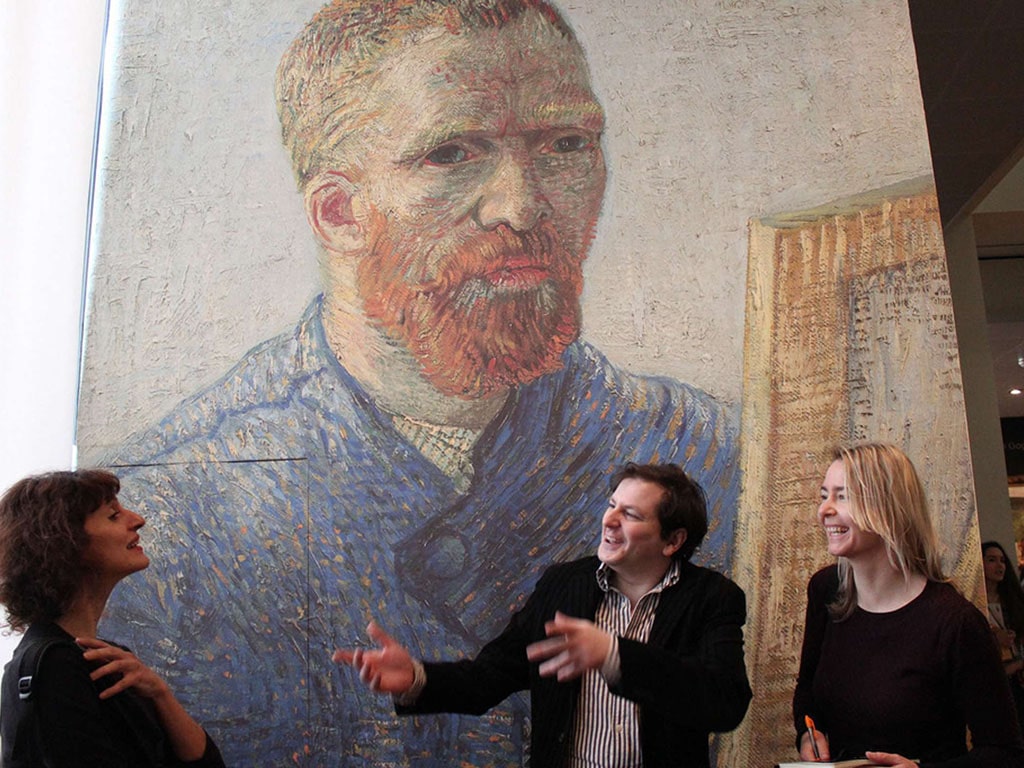 Jordaan
Head to the charming neighborhood of Jordaan in central Amsterdam for lunch. (Also located on the Singelgracht Canal, you can reach Jordaan in about a 20 minute walk or a short ride on Amsterdam's tram system.) Jordaan is known for its narrow streets, trendy restaurants and cafes, art galleries, markets, shops, and lively atmosphere. After lunch, explore the neighborhood's hofjes, hidden courtyards that are a calm oasis from the city's hustle and bustle. The courtyards are surrounded by small apartments that were historically almshouses built in the 17th century by wealthy benefactors to shelter elderly impoverished widows and religious women. Today, they are mostly inhabited by students and artists.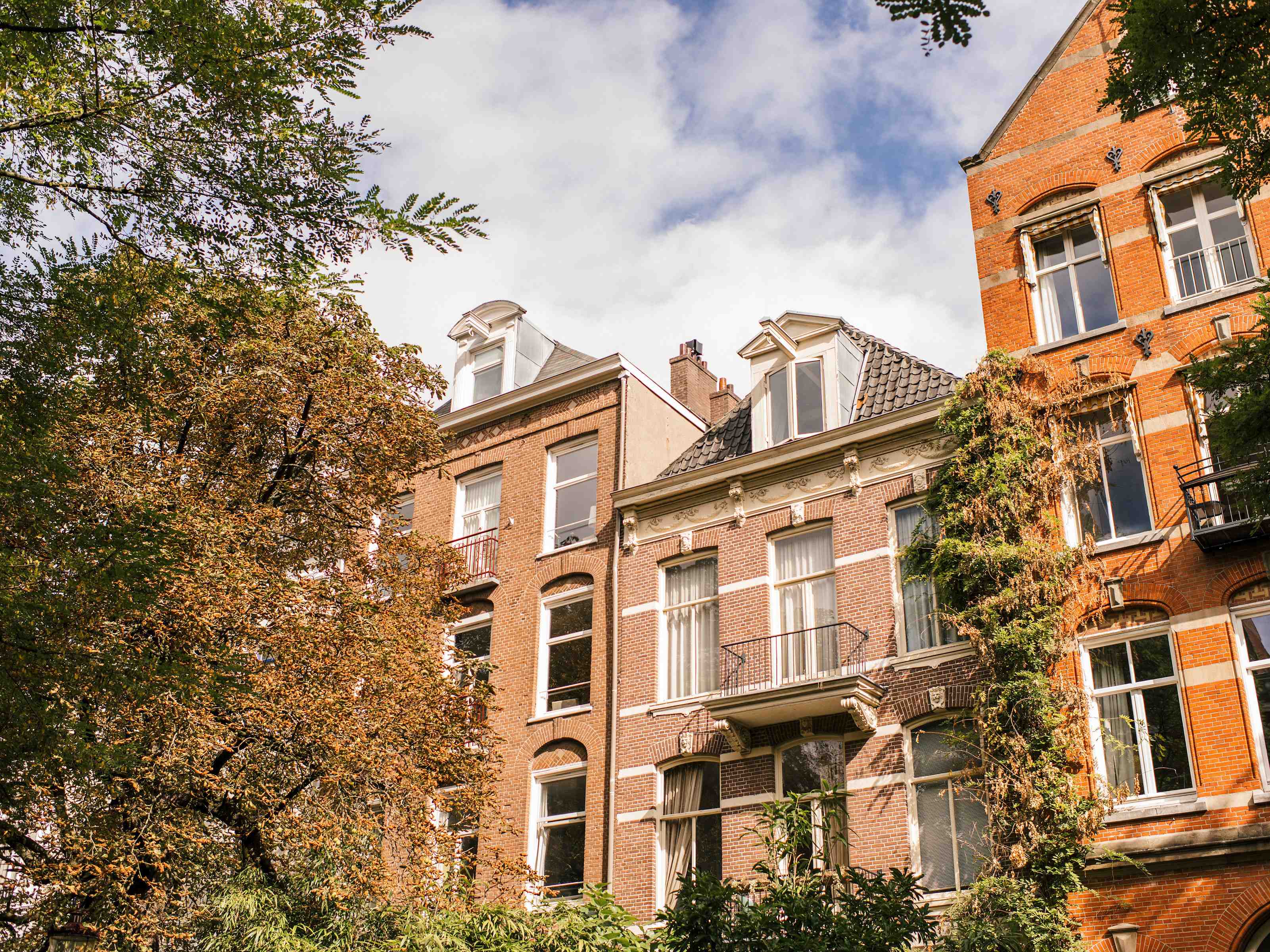 Explore Jewish History
Since well before the 14th century, Jews have been a vital part of Amsterdam's social fabric. After lunch, explore this rich history and heritage at one of the city's many Jewish sites. While most tourists will head straight to the Anne Frank House, we actually recommend the Jewish Historical Museum, the Hollandsche Schouwburg, or the Dutch Resistance Museum. You can also spend time exploring the Jewish District, stopping to visit the stunning Portuguese Synagogue. (You can learn about the growth and struggle of the Jewish community on our Jews in Amsterdam tour, which stops at the Jewish Historical Museum and the synagogue.)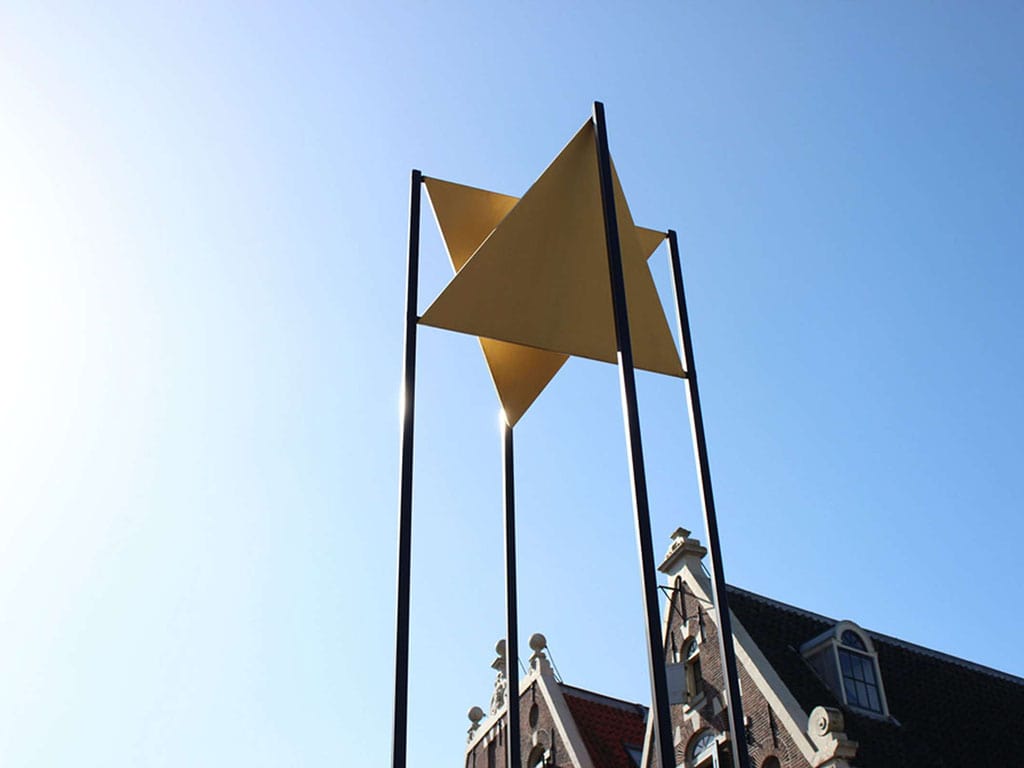 We do know the Anne Frank House is still a popular and important destination, and many travelers may choose to visit. Located on the border of Jordaan, the historical house is where Jewish diarist Anne Frank and her family lived in hiding during World War II. Through quotes, films, photos and original items, including Anne Frank's famous diary, the museum creates a sober atmosphere that invites visitors to reflect on the dangers of antisemitism and racism, and the importance of freedom and human rights.
Old Town & Red Light District
History lovers will enjoy exploring Amsterdam's Old Town, so iconic that it's been designated a UNESCO World Heritage site. Visit the city's oldest building, Oude Kerk (Old Church), which dates to the 13th century. Visit the grand Royal Palace at Dam Square, in the heart of Old Town, and learn about Dutch history. Next door is the 15th century Nieuwe Kerk (New Church), which hosts concerts, art and photography exhibitions, and other events. The Ons' Lieve Heer op Solder (Our Lord in the Attic) canal house, a well-preserved 17th century house from the Dutch Golden Age with a church in the attic, is also worth a visit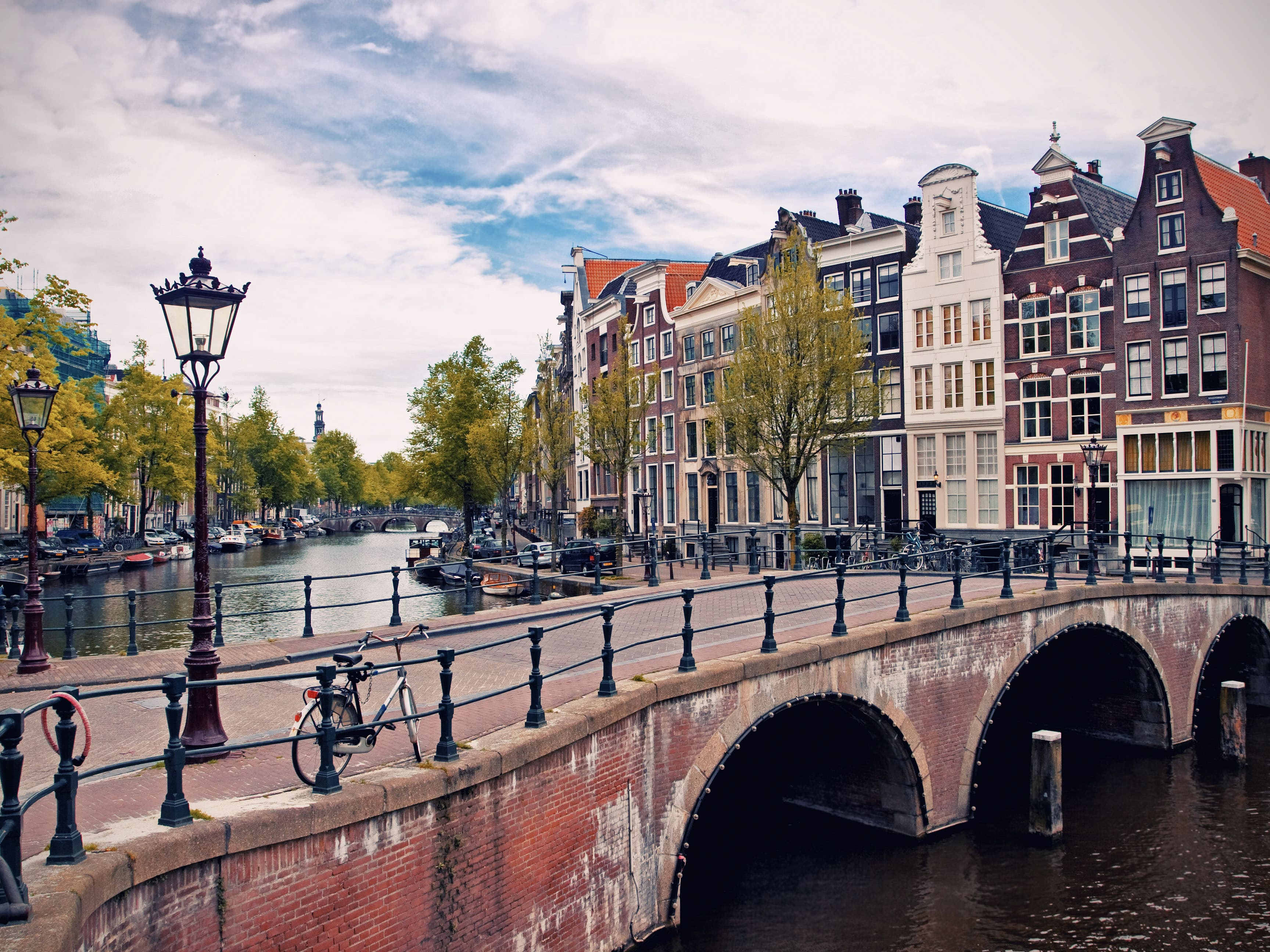 Then, head to the Red Light District, Amsterdam's most notorious neighborhood. In addition to seeing the neon red windows with scantily clad women, you can visit museums, see a live show, go to a coffee shop or a local pub, and enjoy a nice dinner. To explore this area with a local historian, join our Introduction to Amsterdam: Old Town & Red Light District Tour. Learn about the city's pub culture in our Brews & Bites Amsterdam Pub Tour.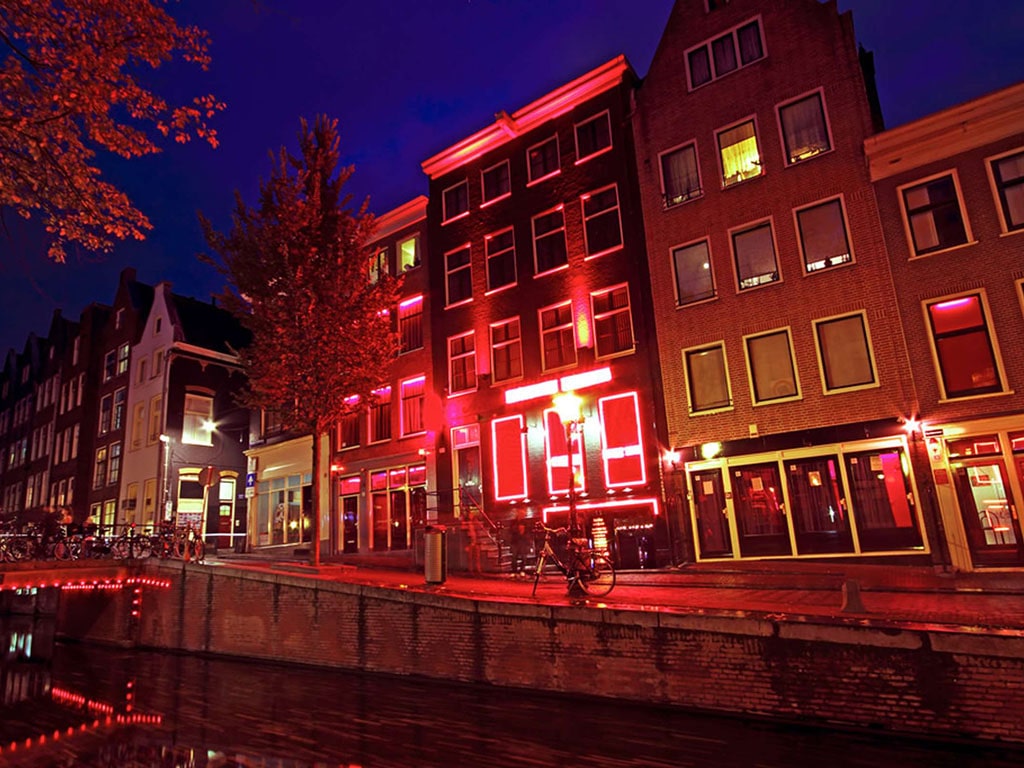 Canal Tour

With 36 hours in Amsterdam, exploring the city's four hundred year old network of canals is a must. Originally dug for water management and defense, the canals then became the major way to transport merchandise. Today, the 165 canals define the city's character and have been named a UNESCO World Heritage site. You can walk along the narrow pathways that line the canals, or join our Waterways of Amsterdam Canal Tour and cruise through the water in a historical saloon boat. A sunset or evening cruise is a special way to experience the city's sights.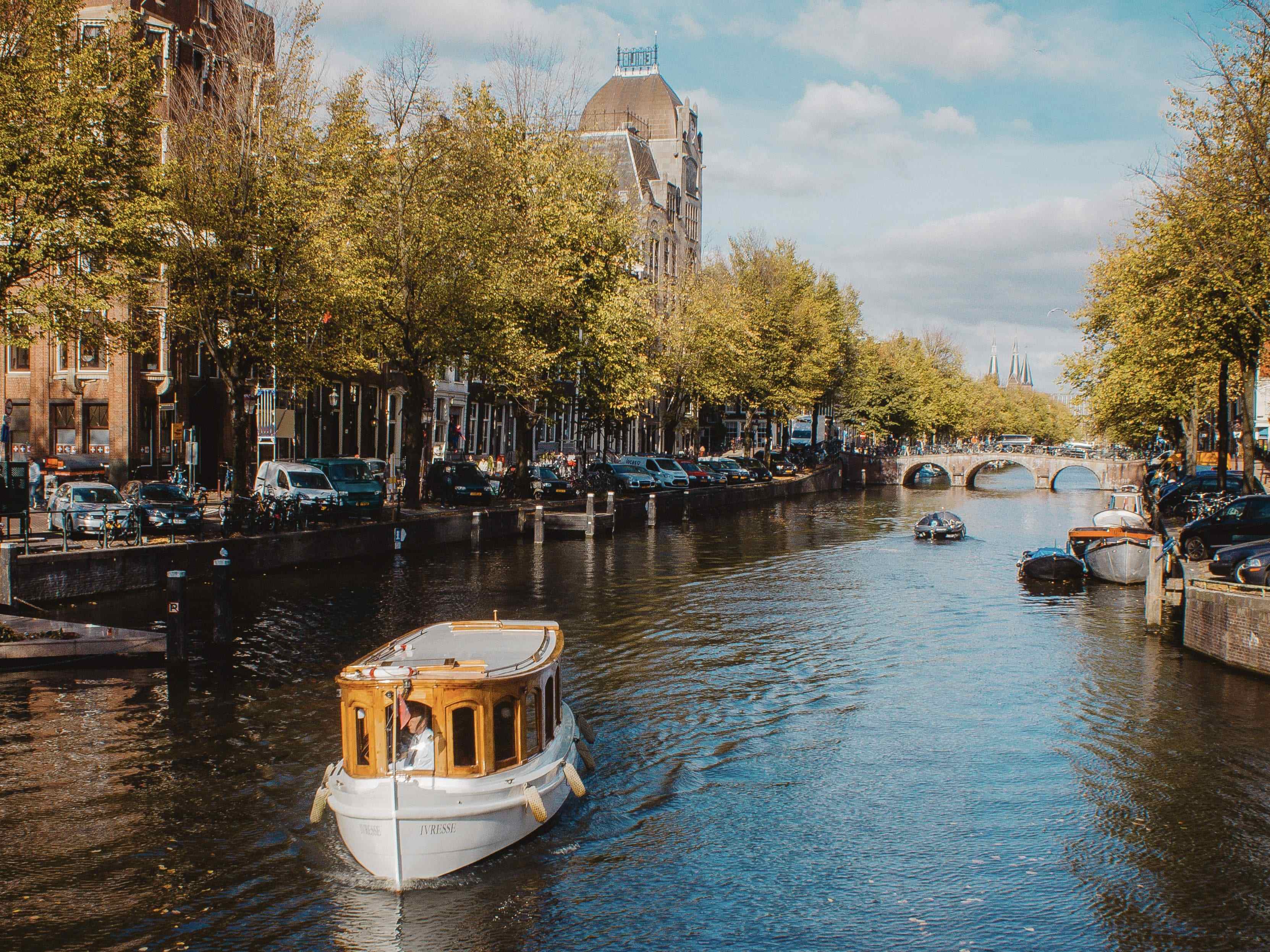 Day 2
Bike ride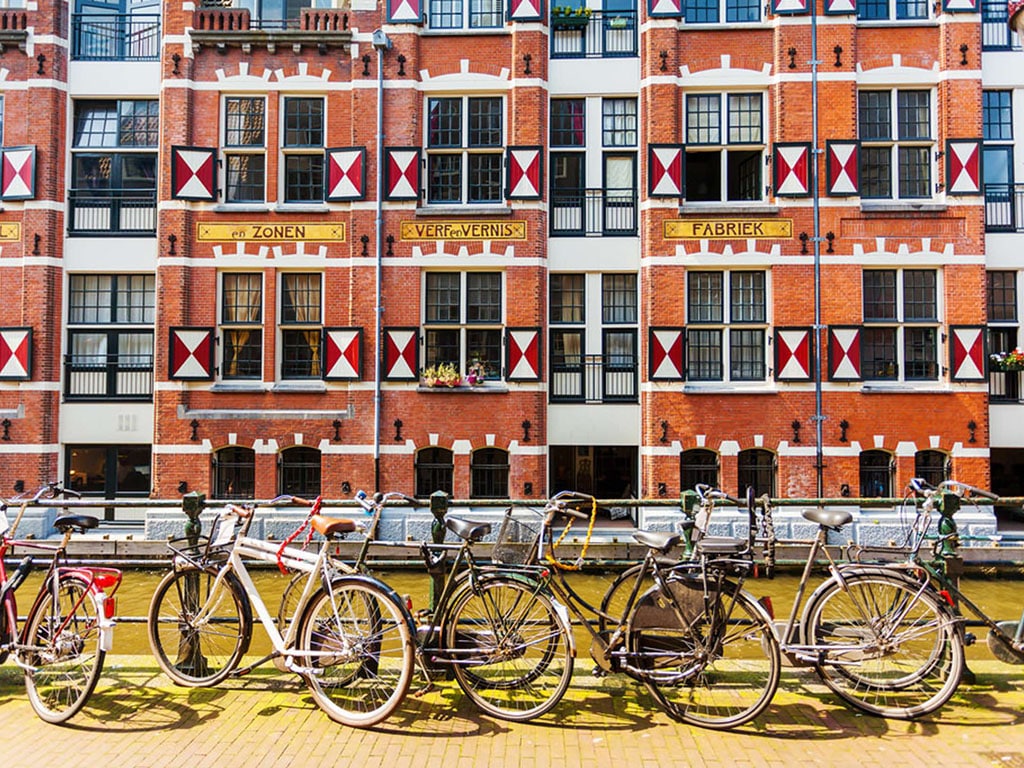 Amsterdam is known as the cycling capital of the world, and a trip to the Dutch capital would not be complete without a bike ride. However, biking in the city can be a bit overwhelming (and perhaps unsafe) for those that are not familiar. We suggest taking the new metro over to Amsterdam Noord and renting bikes there. It's an industrial farming area that is being developed and revitalized—a great place to escape the crowds, see a different side of the city, and get a taste for Dutch cycling away from the busy center.
Rembrandt House Museum
The historic house where painter Rembrandt van Rijn and his family lived between 1639 and 1656 is a must-see during your 36 hours in Amsterdam. The museum exhibits the majority of the Dutch Golden Age artist's etchings and drawings, as well as paintings by his contemporaries. Immersed in Rembrandt's living quarters and workshop, you will gain insight into the artist's everyday life and work.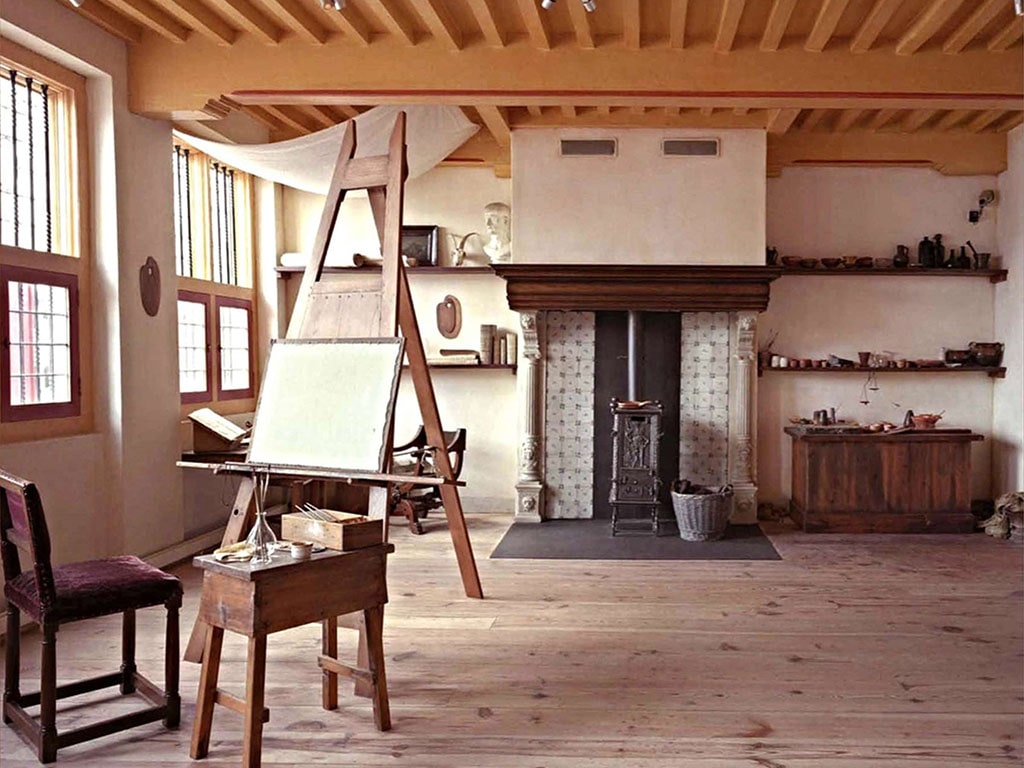 Albert Cuyp Market
Albert Cuyp Market is the largest daily market in the Netherlands. Over 300 stalls line Albert Cuyp street, selling fresh fruit and vegetables, cheese, fish, flowers, spices, clothing, jewelry, and more. The market is a great place to try traditional Dutch snacks. For an authentic Dutch experience, be sure to try some herring. The best way to eat herring is to grab it by the tail, throw your head back and lower it into your mouth. While some may consider it to be an acquired taste, herring is one of the most popular Dutch snacks and has a rich umami flavor. Other snacks to try at the market are fresh stroopwafels, a delicious traditional pastry that consist of two thin waffles with gooey caramel in between, and poffertjes, small, fluffy pancakes.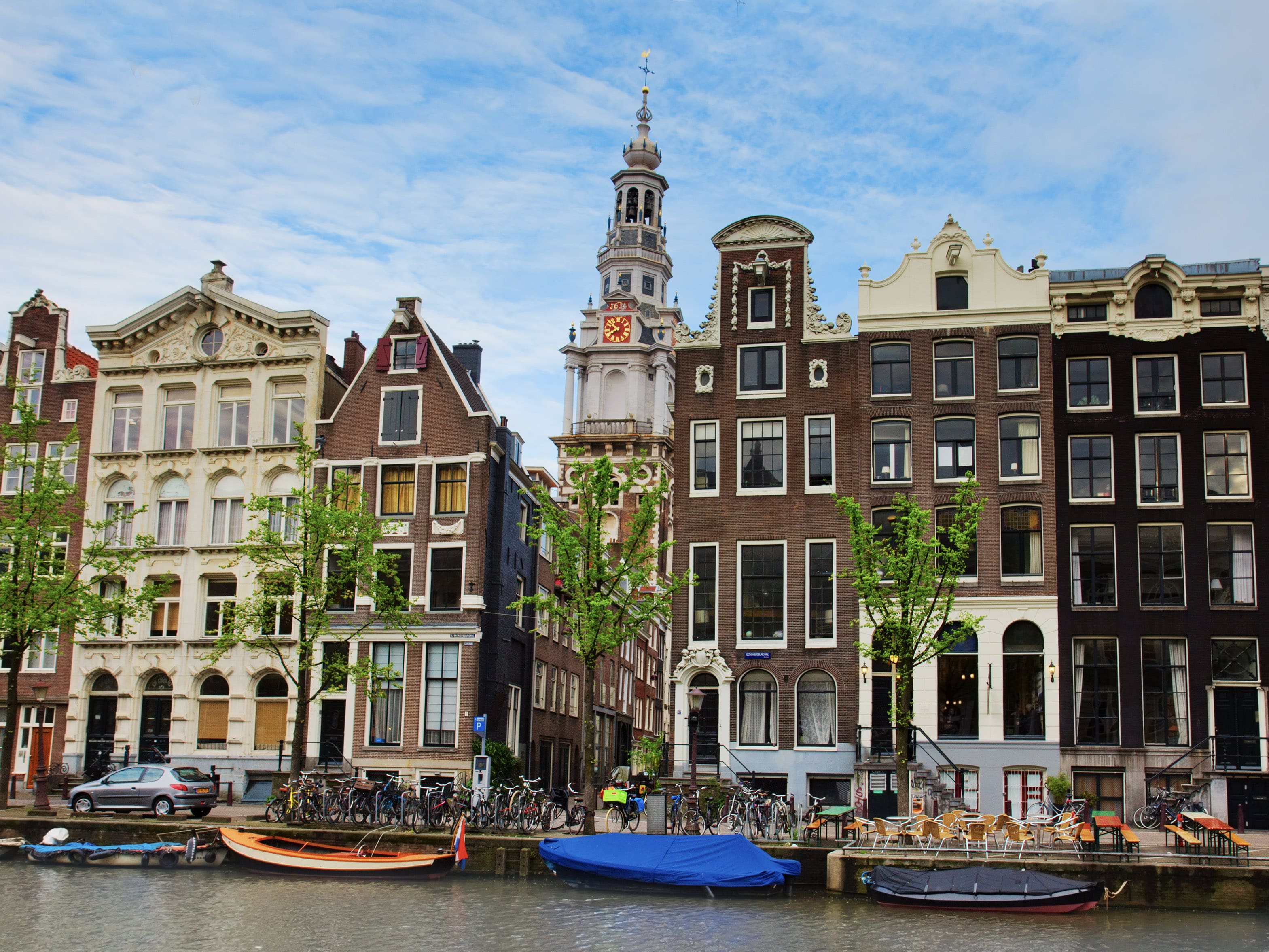 Vondelpark
Conclude your 36 hours in Amsterdam with a stroll through the most famous city park in the Netherlands, Vondelpark, where locals and tourists gather to relax amidst the trees and ponds, have picnics, people-watch, and play ball games. Stop and smell the roses at the Vondelpark Rose Garden, see "The Fish" sculpture by Picasso, and enjoy a coffee and a bite to eat at the Groot Melkhuis cafe or at the terrace of the Vondeltuin. During the summer months, check out a live performance at the park's open-air theater.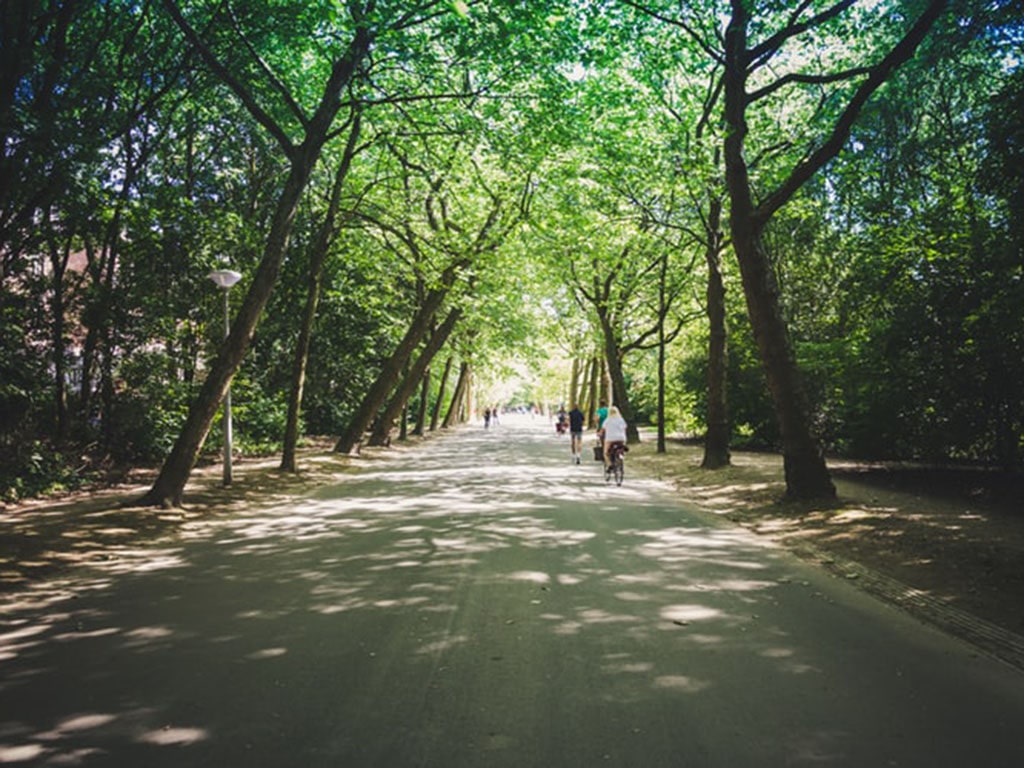 36 hours will give you just a taste of this charming, welcoming city. Between the world-class art collections, the scenic canals, or the more liberal Red Light District, this city has many stories to tell. You'll uncover just enough to want to go back. And if you really want to dive beneath the surface of this multifaceted center, check out one (or more!) of Context's private or small group tours!
Want to learn with a true expert? Get a comprehensive view with one of Context's tours, or learn more about your favorite destination or topic with our virtual, live-taught courses and seminars.
Other blog posts you may like: