Tour Details
About the Tour
Duration

From 1 Day to 6+ Days
Tour Description
With highly qualified specialists in art history, architecture, archaeology, social history, and food we are well-equipped to design private tours of Athens on a wide range of topics. Looking for something special not already listed among our
Athens tours
, then use this form to request a customized tour.
Athens Custom Tour
When requesting a custom walk, please provide the following details in the Notes section when adding the walk to your shopping cart:
How many hours would you like the walk to be?
What are your main goals for the walk?
Which sites and museums would you like to prioritize? Do you want to just pass by or explore inside as well?
Give us one or two words to describe your group.
Once we receive your custom walk request, we'll review these details and follow up with you by email to refine your itinerary and give you final pricing.


Don't worry, we will not be charging your card at this point. Your order will go into our system as pending.

We can design a wide variety of walks for people with special interests, lasting from 3 hours to 3 days, and starting at €395 per group. Drawing on our network of guides, range of other services, and a growing network in Athens, the limits of a custom-walk with a Context Athens guide are circumscribed only by the bounds of our collective imagination.
We ask that you spend some time perusing our
list
of private and small-group tours before making a request for a customized walk.
FAQ
What is a private tour?
Our private tours are limited exclusively to travelers in your party. They are designed to provide a learning experience that is completely tailored to you and your traveling companions. Private tours give you more flexibility with scheduling (you decide when the walk best fits in your trip), the ability to tailor your itinerary (we'll work to match the itinerary to the interests and dynamics of your group), and more personalized time with your guide.


What is a small group tour?
Our small group tours cover many of the same itineraries as our private tours, but they place you with other travelers in groups of 6 or less. They operate on a pre-scheduled calendar, and are designed to provide an opportunity to engage with and learn from other travelers. Most of our small group tours require at least three (3) participants to run, although there is some variation from walk to walk. However, there is some variation from walk to walk. As you sign up for a tentative walk we display the minimum number required in order to confirm.


Where You'll Start
Tour Experts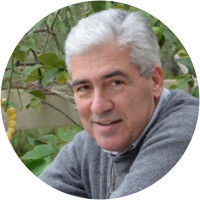 Although trained as an architect, Nikitas lives and breathes Greek cuisine. Beginning at an early age with weekly treks to the Athenian markets with his two grandmothers, Nikitas has surrounded himself with skilled home-cooking and the specialty foods of Greece throughout his life. He has been conducting tours in his hometown for many years: what began as small walks with friends from abroad in the late 1970s have morphed into critically-acclaimed culinary adventures in Athens' central market. Nikitas' walks are equally focused on food, the people, and the city, producing a rare insider's glimpse into the food culture of Athens.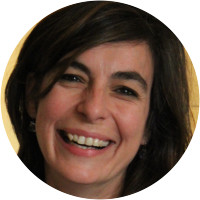 Smaro was born in Piraeus, lives in Athens, and has family roots in Greek Macedonia. As an undergraduate she majored in sociology and later studied at the School for Professional Tourist Guides and finally went on to complete her MA in Cultural Heritage Studies at University College London. She has been guiding all around Greece since 1998. Fluent in Greek, English, and Italian, Smaro has also lead tours for Stanford, Harvard, Yale and other Ivy League Alumni groups; Swan Hellenic; Abercrombie & Kent; the British Museum; the National Geographic and Lindblad Expeditions; the American Institute of Archaeology; the Biblical Archaeology Society; the Smithsonian Institution and several universities. She enjoys reading, traveling, trekking, scuba diving, teaching and – still - studying!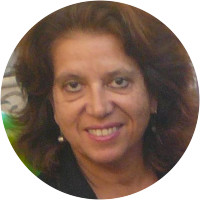 Sophia was born in Canada but has lived most of her life in Greece. She studied philology at the University of Athens and is also a licensed tour guide. Years of experience with Ivy League Schools and Alumni associations have made her the ideal choice for visitors who wish to get insight from a local expert. A guest once said: "Sophia had an instinct for what we wanted to know and an impressive range of knowledge, academic and otherwise. She has a charming personality."
Reviews can only be left by Context customers after they have completed a tour. For more information about our reviews, please see our FAQ.
Antigone did a great job of managing time and answering many questions from my youngest daughter. We got to see everything we imagined and covered a lot of ground!
Jul. 12, 2017
Panos was great. Knowledgeable and energetic. Good with our kids. Brought it to life.
Jun. 29, 2017
Her knowledge was general. I learned more from reading guide books. There was nothing insightful or interesting about the information she shared. It was just plain dull and general. I felt silly looking at the museum exhibition at the Agorra with her. I could have simply read the cards myself. She also didn't really understand my questions and believe me, they were not complex at all - I had my 15-year-old with me.
Apr. 4, 2017