Tour Details
Tour Description
It is hard to overstate the profound influence Socrates cast over western thought and history. Revered by the Greeks and canonized during the Renaissance, his philosophy—and that of his pupil, Plato—offers a unique lens through which to understand Athenian and Greek history. In this 2-hour Socrates in Athens Tour, we'll join a local philosophy scholar to discover key sites in the history of Greek philosophy, including the ruins of Plato's Academy, and delve into the life of Socrates, the state of thought before and after the introduction of his philosophy, and how that has impacted the world in which we live today.
Socrates in Athens
We'll begin at the Church of St. Trifonos, located in the neighborhood of Akadimia Platonos, named for Plato's Academy, which is also located in the vicinity. Together, navigating this area of Greece—loaded with sites of historical significance but not particularly frequented by tourists—we'll discuss the life of Socrates (as we know it) and his impact on the lives of his contemporaries. Naturally, a significant portion of our discourse will center on the circumstances that led to his imprisonment and death. Why we'll ask, didn't Socrates defend himself more vigorously? What was the value (or threat) of philosophy to Athenian society, and does that situation have parallels today? In fitting with the theme of the walk, our discussion will reflect the Socratic method; together, we'll weigh the value of the philosopher's ideas, circumstances, and their relevance in today's society.
Plato's Academy
We'll also delve deeply into the role of philosophy and the school founded by Socrates' star pupil Plato. We'll explore the history of this site, the life of Plato and his writings. In the course of our walk, we will explore a number of Plato's ethical, political, and metaphysical views and place them in the context of ancient Athens, delving not only into the reception these ideas received during the time of their introduction, but reflecting on how they continue to influence today's society. We'll compare on contrast Socrates and Plato, sharpening our understanding of the unique contributions each has made to western thought.


Take-Aways
This walk is a unique opportunity for anyone interested in the history of ideas to see the actual places where fundamental concepts were first postulated and to discuss them with a local scholar.


Where You'll Start
Tour Experts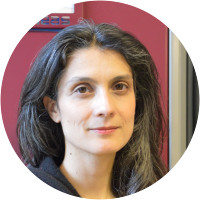 Alexia has studied Optics and Classics at the University of Athens. She holds a Phd in Classics from the Georg – August Universität Göttingen in Germany. Her book, a commentary on sympotic poetry has been published. She is currently teaching classics in the Hellenic American Foundation and in the Norwegian Institute in Athens. Her long lasting study at the field of classics gives her a very good command of the ancient world in its different phases.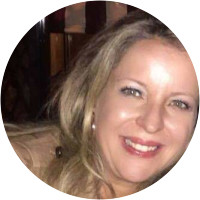 Effie is an archaeologist and she has MSc in Aegean Prehistory. She is native Athenian but she travelled all over Greece's mainland and islands of the Aegean sea, mainly Crete, for excavations and research. She loves when the archaeological remains or finds come into life through the eyes of others from different cultural background seeking for NEW interpretations. She teaches modern Greek language and she organises Educational programs for Children. She speaks Greek, English and German.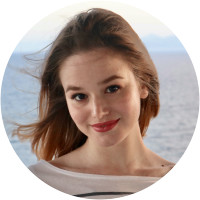 Christiana holds a BA in Political Science and History from Panteion University of Social and Political Sciences in Athens and an MSc in Communication. She also holds a Minor in Arts Management and Communication from the Sorbonne University of Paris. She is the granddaughter of one of the most important philatelists and art collectors of Athens. Thanks to her grandfather, she was raised inside the most important Athenian museums and galleries since she was a little kid. This kind of upbringing could not go to waste with her evolving to become an artist and art lover herself besides her relative academic studies. She describes herself as "eternally in love with Athens" and she never ceases to look past the ordinary. She says that Athens is a city so interesting that has something new to teach her everyday. A spread out museum that you have to discover with the help of a real expert and Athenian. The reason why she loves this job is thanks to her guests, that every time help her see Athens with fresh eyes. And, as always, beauty is in the eyes of the beholder.
Reviews can only be left by Context customers after they have completed a tour. For more information about our reviews, please see our FAQ.
Fun, interesting, but overpriced for an hour and a half — much of it just sitting at a cafe talking.
Apr. 19, 2022
Georgia was so fantastic, beyond expectations . The whole family was totally absorbed by the subject. The information was delivered in a very accessible way. We felt that we all have learned a lot during the visit.
Aug. 16, 2021
My tour with Georgia was like an excellent college seminar - a true 2-way intellectual experience. She did a great job employing the Socratic method while discussing Socrates, Plato, and Aristotle. The venue for this tour is in a residential neighborhood, not downtown. As a result, there are few taxis circulating nearby when the tour ends. Might be a good idea when sending confirmation and meeting instructions to customers to let them know in advance that Uber doesn't operate here, so they should book a pick up taxi in advance.
Jul. 26, 2021