Tour Details
Tour Description
The medieval city of Girona bears historical roots in Christian, Jewish, and Muslim cultures. Only 30 minutes by high-speed train from the Catalonian capital, this historical hub proves to be a true crossroads of religion and culture. Our Girona day trip from Barcelona, designed as an excursions from the city and led by a local expert, will reveal the secrets of this historically rich place and help to better understand why it makes such an impressive cultural impact.
Experience Girona in a Day
Meeting the expert guide at the station in Barcelona, our introduction to Girona will start on the train, where the guide will put the social and cultural history of the city into context and explore the pivotal role this city has played in the story of Christians, Jews, and Muslims. Upon arrival, we'll enter the city with a stunning view of Girona's colorful apartment blocks that line its river and overlook Gustav Eiffel's (yes, that Eiffel) famous bridge. Passing through the city gate and into the historic center, we'll begin to trace the religious roots planted in Girona's enchanting, narrow cobble-stoned streets.
Blended Cultural Influences in Girona
To uncover how Muslim culture influenced the development of Girona, we may start with a visit to the 12th century Moorish bath. We'll duck into the entryway to see the exceptionally preserved central pool covered by a cupola, and navigate our way through the ruins of the Banys Àrabs. We'll then make our way through the Jewish Quarter, which was home to nearly 150 Jewish families until their expulsion from Spain in 1492. Today it remains well preserved, containing a web of narrow medieval alleyways winding through the ancient neighborhood. While navigating these serpentine streets, we'll be on the lookout for mezuzahs, enclosed parchment attached to door frames that are a mark of faith.


For more on Judaism in Barcelona, try our Jewish Barcelona tour.
From here we'll continue our route, climbing up to the Basilica of Sant Feliu, a prominent structure nestled into Girona's old city. We may venture into the interior of the basilica, and discover a celebrated sculpture of a recumbent Christ, by Spanish artist Aloy de Montbray, as well as 4th century early Christian and pagan sarcophagi. Continuing up the stoned pathways, we'll arrive at la Catedral de Girona. An impressive structure featuring the hallmarks of varying architectural styles, this cathedral is home to the sacred chapel of Narcism, the patron saint of Girona, and to the magnificent 11th century Tapestry of the Creation, unanimously considered to be a true masterpiece of medieval artwork.
Interested in more architecture? Try our Introduction to Barcelona tour.
Girona Day Trip with an Expert
By the end of our tour, we'll have a better understanding of the intertwined Jewish, Christian, and Muslim narratives that have shaped the history of Girona. We'll leave you (with tickets for your return to Barcelona) free to explore the rest of this quaint city on your own. Led by a local expert, you'll leave Girona with a better understanding of this blended and complex city.


FAQ About the Girona Excursion from Barcelona
Where does the tour meet? Where does it end?
We meet in Barcelona Sants Train Station. The tour ends in Girona.


Will you buy train tickets?
Yes, we will pre-purchase the round trip train tickets. Your expert guide will have them on hand when you meet at the station.

Do we stop for lunch?
We do not include a break for a full lunch on the tour. There will be a pause mid-excursion for a short snack. Your guide can recommend lunch restaurants in Girona for after the tour should you choose to take the later train back to Barcelona.


I have mobility difficulties. Can I take this tour?
This excursion is fairly walking-intensive, and some sites in Girona are unfortunately not very wheelchair-accessible. Please contact us if you have mobility concerns and we would be happy to advise on the appropriateness of the tour.


Will there be time to explore Girona on my own?
We encourage you to spend time in the city after the tour. Please let us know during booking which return train you prefer (3:11 pm or 5:11 pm). Your expert will likely return on the 3:11 pm train. NOTE: There are later return options! If you'd like an even later return, please contact us to hear about other options.


Does the 6 hour duration include train time?
It includes the train ride to Girona, but not the train ride back. Some clients like to stay in Girona and explore on their own for a while.
Where You'll Start
Tour Experts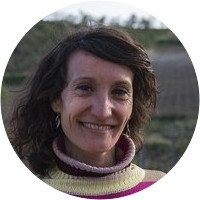 Mariona was born and raised in Barcelona before moving to France to study a degree in Translation and Interpretation. Since she loves her home town, a return was inevitable and she began to show Barcelona and the surrounding area to locals and visitors alike. In addition to organizing cultural events and trips, she decided to study a postgraduate on Cultural Management at Universitat de Barcelona. She previously gave in-house tours at the Palau de la Música Catalana and the Sagrada Família. She's always seeking to build on her knowledge, currently she's studying a post-graduate course on Picasso at Universitat de Barcelona.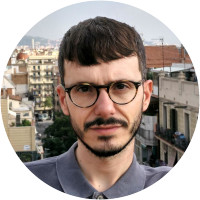 Jose Ortiz has a PhD in Art History and a Master's degree in Heritage Management. His thesis was focused on death iconography in the Renaissance and Baroque Catalonia, in the 16th-18th centuries. Nowadays, he is conducting research about diseases in art and working as a professor for Tourism Studies. As a Docent, he leads the medieval and modernista Barcelona Tours. As an Official Tourist Guide, he has specialized in the permanent collections at museums including the Picasso Museum, the Catalan National Art Museum, the Barcelona History Museum and the Miró Foundation. Furthermore, he has experience leading tours about gastronomy, Gaudí and his architecture, fashion and design, as well as other specialized tours.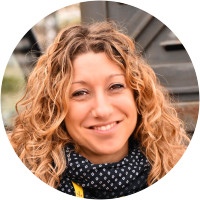 Laura has been working as a Tour Guide in the beautiful city of Barcelona since 2012. She holds a Degree in Tourism and a Master's in Cultural Tourism at the University of Girona, where she has also taught lessons on Tour Guiding. She is passionate about history, arts and languages and food. Laura grew up dancing, acting and singing, which have enhanced her communicating skills. Being a tour guide is a job that she enjoys and makes her feel fulfilled. Her engaging personality and enthusiasm will make of your trip a memorable and enjoyable experience.
Reviews can only be left by Context customers after they have completed a tour. For more information about our reviews, please see our FAQ.
Oriol C was an excellent guide who was able to answer all our questions.
Mar. 1, 2017
No additional comments other than Fantastic tour and great job. Worth every penny of the cost.
Feb. 29, 2016