Tour Details
Tour Description
A center of culture and religion since the Middle Ages, Toledo has been home to Jews, Christians, and Muslims from the Maghreb. Now a UNESCO World Heritage site, the churches, synagogues, and mosques that dot this beautifully preserved city are a testimony to the heterogenous history of Europe. During this day trip from Madrid to Toledo, we'll join a historian for a Toledo walking tour that explores the architectural and social history of Toledo and offers insight into the city that is traditionally known as 'the melting pot of three cultures.
Toledo Excursion from Madrid
Our Toledo excursion will begin on the 20-minute train ride from Madrid, during which our guide will lay out the basic timeline of the city's history and some of the main themes to think about. Once in Toledo, we'll begin our walk at the Cathedral, whose origins go back to the seventh century, and which boasts a superb collection of Gothic altarpieces, funerary monuments and choir stalls. It also contains a rare religious painting by Francisco Goya.
Explore Toledo with an Expert
From here, we will head to the Synagogue of Santa Maria la Blanca, stopping along the way at the church of San Tomé to examine one of El Greco's masterpieces, The Burial of the Count of Orgaz, within the context of medieval funerary customs and the relevance of its setting in Toledo. The fourteenth-century Synagogue nearby, which houses the Museum of Sephardic Culture, is crucial to our understanding of the Jewish influence on Spanish culture. After a tour of the Jewish quarter, we will visit the late fifteenth-century Monastery of San Juan de los Reyes, commissioned by the Reyes Católicos, and a perfect setting for a discussion of the political and religious decisions taken by the monarchs.
Looking for another day trip that explores turbulent Spanish political history? We suggest our Madrid to El Escorial excursion.
Take Aways
We'll leave you with an understanding of Toledo's rich history, a true city of three distinct culture. From here, you may choose to further explore the rest of Toledo on your own, or armed with your expert guide's recommendations.

Booking Instructions
We start this excursion in the morning, accompanying you to Toledo by train, and spending the day touring the city. We finish the program around 2:45 pm. Most clients elect to stay in Toledo for lunch and explore the rest of the city on their own. During booking, you will be given the option of a 3:25 pm or 5:25 pm return ticket. Please select one or the other so that we can pre-arrange your train tickets. If you would like an even later return, please select one of the ticket options and make a note about your desired return; we will follow up with options before we arrange the tickets.


Note: We do not include a break for a full lunch on the tour. There will be a pause mid-excursion for a short snack. Your guide can recommend lunch restaurants in Toledo for after the walk, should you choose to take the later train back to Madrid.


FAQ About the Toledo Day Trip from Madrid
What is a private tour?
Our private tours are limited exclusively to travelers in your party. They are designed to provide a learning experience that is completely tailored to you and your traveling companions. Private tours give you more flexibility with scheduling (you decide when the walk best fits in your trip), the ability to tailor your itinerary (we'll work to match the itinerary to the interests and dynamics of your group), and more personalized time with your guide.


What is a small group tour?
Our small group tours cover many of the same itineraries as our private tours, but they place you with other travelers in groups of 6 or less. They operate on a pre-scheduled calendar, and are designed to provide an opportunity to engage with and learn from other travelers. Most of our small group tours require at least 3 participants to run, although there is some variation from tour to tour. As you sign up for a tentative tour we display the minimum number required in order to confirm.


Where do we meet? Where does it end?
The tour begins at Madrid Atocha train station and ends in Toledo. Your confirmation email will have the exact meeting point details along with a map, and 24 hour phone number. The train journey takes about 45 minutes, and your guide will have in her possession your advance round-trip train tickets. You are welcome to stay in Toledo after the walk and explore on your own, or return with the guide. Please let us know during booking which return train you prefer (3:25 pm or 5:25 pm).


Is this tour walking intensive, and/or wheelchair accessible?
We do cover extensive territory on this tour. Please contact us with any questions; we will be happy to advise if this tour will be appropriate for you. Please note that many sites in Toledo are unfortunately not very wheelchair-accessible.


Will there be time to explore Toledo on my own?
We encourage you to spend time in the city after the walk. Please let us know during booking which return train you prefer (3:25 pm or 5:25 pm). Your guide will likely return on the 3:25 pm train. NOTE: There are later return options. If you'd like an even later return, please contact us to hear about other options.
Where You'll Start
Tour Experts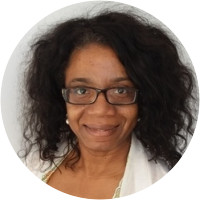 Clara
Originally from Equatorial Guinea, Clara moved to Spain when she was 2 years old. She holds degrees in geography and history and a Master's in art history from Sorbonne University in Paris. With more than fifteen years experience in museum education and public programs, Clara has worked at the Peggy Guggenheim Collection in Venice (Italy), the Smithsonian Institution in Washington, D.C, and a number of institutions within the cultural department of the Ministry of Culture in Spain. She also has designed art and cultural tours for groups for more than 10 years. At present Clara works as a Public Programmes and Communication Coordinator at the Museo del Traje (Costume Museum) of Madrid, organising events, lectures, group visits and educational programmes. An avid traveller, she has lived in Seville, Bilbao, New York City, Washington, D.C., Venice, Florence, London and Paris. Interested in different aspects of Spanish cultures, she also has been developing her other passion: food. She has certificates in wine tasting from the Spanish School of Wine Tasting and the Basque Culinary Center and in Gastronomy from the Complutense University. At the present she enjoys combining her research in Spanish Art History and Spanish Museums with her passion about food in Madrid and in the Basque Country.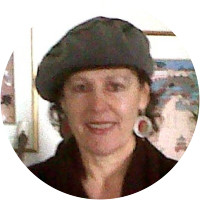 Itziar
Itziar Mesanza obtained her first degree in tourism in the Spanish city of Bilbao, famous for its wonderful Guggenheim Modern Art Museum. She continued her studies with a Masters in History and has been living and guiding in Madrid. Passionate about travel, Itziar lived in Dublin for one year and shares Spanish history and culture on specialized tours around Spain.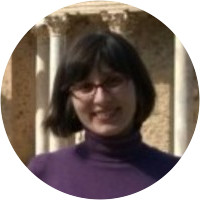 Barbara
Barbara Perucka has been living for more than five years in Madrid. She earned her Ph.D. in Art History, as well as her Bachelor's degree in Italian Philology, at Adam Mickiewicz University in Poznań (Poland). Her research interests focus on medieval painting, art at European courts, and travel literature. Her doctoral thesis was dedicated to the decoration of a French manuscript "Livre des merveilles" (Book of Wonders, Paris, Bibliothèque nationale de France, ms. fr. 2810). She has published papers about late medieval tapestries and medieval illustrated accounts of a journey, and was a professor of art history at Adam Mickiewicz University in Poznań and Nebrija University in Madrid. She also received several research grants in Paris, Dijon, Vienna, Pisa and Brussels.
Reviews can only be left by Context customers after they have completed a tour. For more information about our reviews, please see our FAQ.
Barbara was incredibly knowledgeable and personable. We couldn't have asked for a better guide.
Nov. 14, 2019
Our guide was quite knowledgeable. He was also quite opinionated, and somewhat chauvinistic. He seemed to be a bit of a Franco apologist. In addition, his take on the Inquisition was somewhat disquieting. The tour is somewhat open-ended. This is great, but when you are there with another couple, it is a little awkward figuring out what to do. Just give us an itinerary and go with it.
Nov. 11, 2019
Barbara is engaging and very knowledgeable and we would request for her again if we were to visit Madrid in the future. It will be a great improvement if every one can be equip with headphones so everyone gets to hear all that been narrated or explained by the tour guide.
Oct. 27, 2019