Tour Details
Tour Description
With a fantastic array of monuments from Roman, medieval, and Renaissance times, Segovia is one of the best-preserved historic cities in Castile. Its charming medieval streets and squares are dotted with Romanesque churches, Gothic private homes, and Renaissance palaces earning it a place on the UNESCO Heritage list in 1985. Our Segovia day trip from Madrid, in the company of an expert guide, provides an excellent introduction to the many special cultural facets to this exceptional city.
Segovia Excursion from Madrid
Beginning with a bus ride from Madrid's Moncloa bus station, we will proceed directly to the base of the Roman aqueduct with a discussion of this structure, the best preserved example of its type — highlighting the skill of Roman engineers.


As we make our way towards the castle—known as the Alcazar—we will come across late Gothic palaces and squares, go past the city's medieval grain depot, and learn about Segovia's tumultuous relationship with the Spanish crown, which resulted in the destruction of its cathedral and the foundation of the current one. The last great Gothic cathedral to be built in Europe, it houses a triptych by Ambrosius Benson and an important collection of Flemish tapestries, as well as Baroque altarpieces. As we reach the outside of the Alcazar, its fanciful reconstruction provides an opportunity to discuss the romanticized view of the Middle Ages and issues of conservation, while its commanding view of the plain below includes a Templar church and two important monasteries.
Explore Segovia with an Expert
Segovia was once the seat of the royal court. It is historically tied to Isabella, the Catholic Monarch who, together with her spouse Ferdinand of Aragon, sponsored Christopher Columbus' expedition to the Indies, as well as setting up the Inquisition. It was in this city that she was crowned Queen of Castile, and also where the headquarters of the Inquisition were set up.


After a short break to take in the views, we will make our way back through the Jewish neighborhood. The itinerary includes a stop in the church of Corpus Christi, the converted main Synagogue. After, we will assess the reuse of religious and lay buildings as we stroll through the once-gated Jewish quarter.
For a full-fledged multicultural experience, we recommend our Madrid to Toledo day trip—Toledo being known as "City of Three Cultures."
A Closer Look at Segovia's History
If time allows, we could visit the 15th-century Clarissan convent of St. Antonio el Real, which features breathtaking Mudejar wooden carved and gilded ceilings, produced by Muslim craftsmen. Alternatively, we might visit the 12th century church of San Justo, and discuss its Romanesque frescoed and carved decoration.


Following the tour, you are free to wander through the town and perhaps sample the local culinary specialty, roast suckling piglet. Your guide will provide you with open return tickets for a leisurely return to Madrid from Segovia.


Looking for another historian-led day trip from Madrid? Try our Madrid to El Escorial tour.
FAQ About the Segovia Day Trip from Madrid
Where do we meet? Where does it end?
You meet in Madrid at the Moncloa bus station. Your confirmation email will have the exact meeting point into. The tour ends in Segovia. Your bus tickets are open-ended, so you can return to Madrid at your leisure. Most visitors choose to stay in Segovia, get lunch, and explore on their own.


How do we get there?
You will meet in Madrid and take the bus with your expert. The journey is about 1 hour.


Can you focus in depth on a specific area?
We can potentially organize a private walk on a special theme. Please contact us for more information.


Can we arrange a private car instead of taking the bus?
For private tours, sure. Just mention this in the notes section of the booking, and we'll get in touch with a quote.


Is this tour walking-intensive and/or wheelchair accessible?
This tour is fairly walking-intensive and the route may include narrow sidewalks and cobblestoned streets. Please contact us to discuss in more detail your mobility concerns so that we can best advise. We are also happy to design a private, customized tour for visitors with mobility concerns.
Where You'll Start
Tour Experts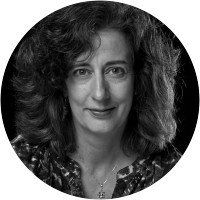 Andrea Van Houtven received her Ph.D. in art history at the University of Maryland. Her dissertation was on the relationship between art and humanism at the Spanish court in the early 17th century, which inevitably led her to Madrid. She has lived in Madrid for 12 years where she has been teaching art history and art-related courses at various universities and private centers. She also participates in special events at the Thyssen-Bornemisza Museum.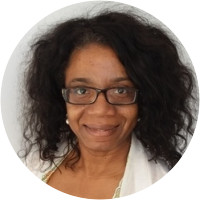 Originally from Equatorial Guinea, Clara moved to Spain when she was 2 years old. She holds degrees in geography and history and a Master's in art history from Sorbonne University in Paris. With more than fifteen years experience in museum education and public programs, Clara has worked at the Peggy Guggenheim Collection in Venice (Italy), the Smithsonian Institution in Washington, D.C, and a number of institutions within the cultural department of the Ministry of Culture in Spain. She also has designed art and cultural tours for groups for more than 10 years. At present Clara works as a Public Programmes and Communication Coordinator at the Museo del Traje (Costume Museum) of Madrid, organising events, lectures, group visits and educational programmes. An avid traveller, she has lived in Seville, Bilbao, New York City, Washington, D.C., Venice, Florence, London and Paris. Interested in different aspects of Spanish cultures, she also has been developing her other passion: food. She has certificates in wine tasting from the Spanish School of Wine Tasting and the Basque Culinary Center and in Gastronomy from the Complutense University. At the present she enjoys combining her research in Spanish Art History and Spanish Museums with her passion about food in Madrid and in the Basque Country.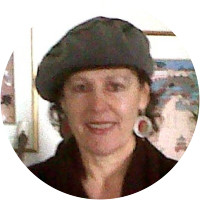 Itziar Mesanza obtained her first degree in tourism in the Spanish city of Bilbao, famous for its wonderful Guggenheim Modern Art Museum. She continued her studies with a Masters in History and has been living and guiding in Madrid. Passionate about travel, Itziar lived in Dublin for one year and shares Spanish history and culture on specialized tours around Spain.
Reviews can only be left by Context customers after they have completed a tour. For more information about our reviews, please see our FAQ.
Clara was great
Feb. 13, 2022
Clara is extremely knowledgeable and also a very good communicator. We enjoyed her erudition and also her company. One of the best, if not the best, Context Travel tours we have ever taken.
Dec. 30, 2019
Barbara was outstanding in every particular.
Dec. 28, 2019