Tour Details
Tour Description
On this 3-hour Cape Town City tour we'll join a local historian or expert to trace the history of Cape Town from its opening moments to its current standing as a major African destination. We'll discuss the city's indigenous history by talking about the Khoisan, we'll delve into the impact of the Dutch arriving in 1652 and the more turbulent years of slavery in the Cape. We'll touch on notable characters linked to Cape Town's history, from Jan van Riebeeck to Cecil Rhodes to Desmond Tutu and, of course, Nelson Mandela. Our route will take us through the succinct centre of Cape Town as we soak up various sites important to the city's colorful past, all with their own stories behind the growth of this captivating city. This is a great tour for first-time visitors who want to get their bearings in the city and learn more about its alluring history.
Cape Town City Tour
Our Cape Town City Tour starts at the Castle of Good Hope, built in the mid 1600's by the Dutch East India Company, which established a refreshment station at the Cape to supply their fleet of merchant ships with fresh fruit and vegetables. We will consider relevant events of the 17th and 18th centuries and discuss colonial life at the Cape all from the fantastic setting of the Castle. From here, our route may take a number of different directions. We may walk in the direction of the Grand Parade and City Hall, where our docent will discuss notable events that occurred in both locations, such as Nelson Mandela's address after his release in 1990. Our route on this Cape Town City Tour passes the Houses of Parliament, where we will examine the South African Constitution and how the various arms of our government function. We will discuss the influence of individuals such as Nelson Mandela and Desmond Tutu, as we pass spaces which tie into significant moments in their lives.
Slavery and Democracy
Another important, yet often overlooked aspect of Cape Town's past is that of slavery. The establishment of the refreshment station at the Cape by the VOC (Dutch East India Company) went hand-in-hand with forced labor. We will discuss this as we explain the slave precinct, Iziko Slave Lodge (from outside) and what was once the auction site to sell slaves, which we can stand on today. Our docent might unpack the influence of this tormented history and the significant contribution to South Africa's cultural diversity that it has brought. As we continue we might peep into the former Dutch reformed church, Groote Kerk and open the discussion on religion in the past and today in South Africa.


[For more on the discussion of slavery, venture out to Simon's Town to delve into the subject on our
Simon's Town Tour
].
From Berlin to Cathedrals
The latter part of our walk will continue to take us through the town center as we discuss why there is a piece of the Berlin Wall in Cape Town which was gifted to the city in 1996. We might get a feel for the eclectic, history drenched atmosphere of this cosmopolitan city from Greenmarket Square as we talk about its roots from everyday market to today's African arts hub. We'll move to St. George's Cathedral and admire the stained glass within as we spend some time discussing the role of the celebrated bishop Desmond Tutu. We'll take in the newly designed wooden 'Arch for Arch' tribute to the legacy and work of Tutu as we discuss the fourteen chapters of the Constitution. From here, we may well walk through Company Gardens, passing statues of figures prevalent to the history of Cape Town and South Africa, such as the contentious character, Cecil Rhodes. We'll take a moment to reflect on the various war memorials and the history of Cape Town from its indigenous days to today from stunning setting of Company Gardens.
Take Aways
By the end of our Cape Town City Tour, we'll come away with an enhanced understanding of Cape Town's history from life as a Khoisan to the early settlers or slaves to finding its feet as the modern democracy we see today. We will also have navigated our way around the historical heart and its surroundings and feel better prepared to explore this charming city for our following days wandering alone.
FAQ
Where do we meet? Where does it end?
The tour begins at the Castle of Good Hope and will end in the city. Your confirmation email will have the exact meeting point details along with a map, and 24 hour phone number for any last minute issues.


What if it's raining?
Our tours operate rain or shine. We recommend bringing both an umbrella and sunscreen.
Where You'll Start
Tour Experts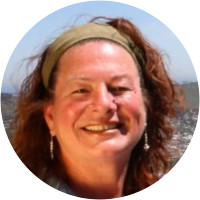 Lesley Cox, completed her Honours degree in History in 2016 focussing on colonialism in Africa and the more recent apartheid political history. She loves engaging with visitors about the history and architecture of Cape Town as she tours on foot through the city centre. Prior to this, she completed the Diploma of International wine and shares her knowledge of the South African wine industry with guests while they taste at one of the smaller boutique vineyards. Lesley believes in continued learning and regularly attends public lectures/educational outings offered by the museums and other professional historical societies on just about any non-fiction subject you can think of.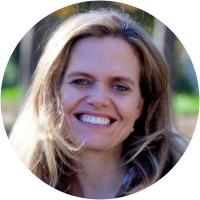 Melissa Sutherland describes herself as a global citizen, passionate Capetonian, wine tourism promoter, professional tour guide and entrepreneur. In the early years of South Africa's democracy she served as a Vice-Consul for Political and Cultural Affairs in New York before moving to Sydney to work for a publishing house. In 2008 she started her own company to share and connect people and opportunities around the wonderful worlds of wine, art and travel. Growing up in a wine family, she completed her Certificate Course through the Cape Wine Academy, qualifying as a Professional Tour Guide in 2011. Melissa recently wrote a book on the South African artist Frank Spears and enjoys painting in her free time. She is also a blogger who has been shortlisted in international competitions for her wine tourism blogs. She lives in Cape Town with her husband and two teenagers and enjoys nothing more than sharing her love of South Africa and showcasing the best of what South Africa has to offer to well-travelled, seasoned and discerning visitors.
Reviews can only be left by Context customers after they have completed a tour. For more information about our reviews, please see our FAQ.
Joline was great and very sweet!
Jan. 12, 2019
Lesley gave a great balance of history and architecture in her tour. We saw many interesting places and it was clear she knew Capetown well. The one thing Lesley can do a bit better is walk a bit faster! Well done!
Jan. 4, 2019
It was an interesting walk. The most interesting part was listening to the viewpoint of somebody who was classified as white during apartheid.
Jan. 1, 2019
Context Experts in Cape Town
Get to know one of the experts leading this tour